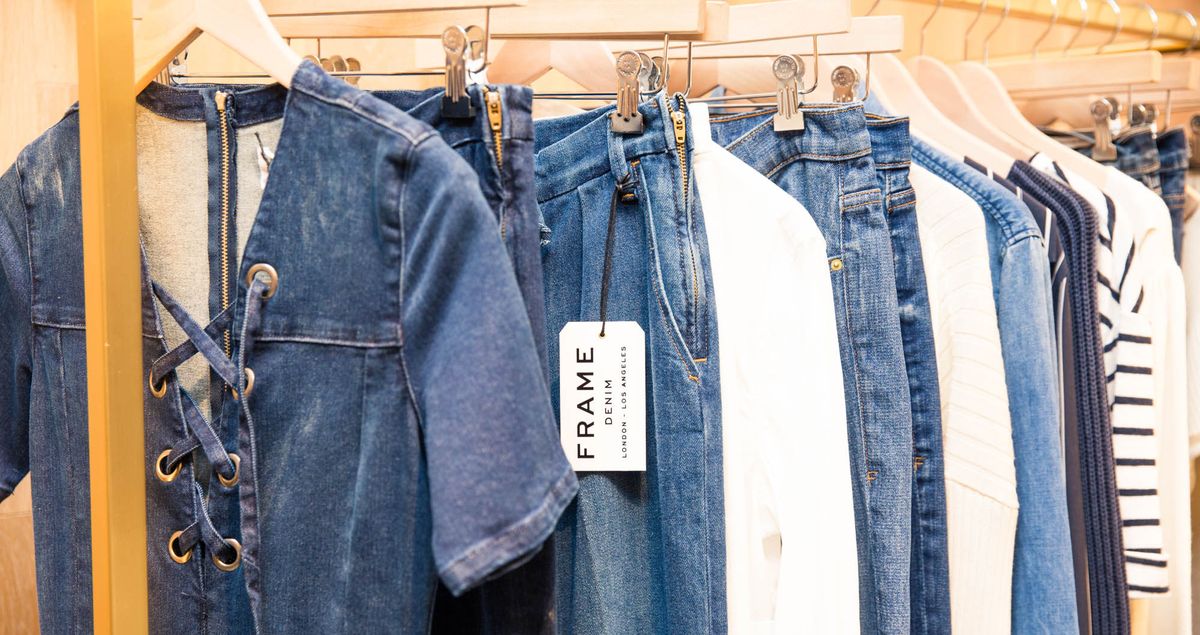 Career
Everyone is a fan, from Karlie Kloss to Sarah Jessica Parker.
Alec Kugler
A few months ago, I interviewed Sarah Jessica Parker about her newest fragrance launch, and every fantasy I'd ever had about living in New York from my Sex and the City teenage brain lit into my head: how could I not ask IRL Carrie what her IRL look of choice was? The answer came without hesitation: Frame Denim. A-ha! The fashion industry's favorite brand. Insiders wear these jeans like it's their best kept secret—Le Skinny, Le Crop, Le High—except that it's no secret, because once Karlie Kloss started wearing them (and then did a collaboration with them), you could say the cat was out of the bag.
It's no mystery that Jens Grede and Erik Torstensson, co-founders of Saturday Group (and Industrie magazine, Frame, and 10 other exceedingly cool companies) are making really great jeans that, frankly, everyone loves. The fit is spot-on, the fabric is perfection, and the styles are just trendy enough to make you feel like the models off-duty who made their business what it is. Here's what makes the brand tick.
---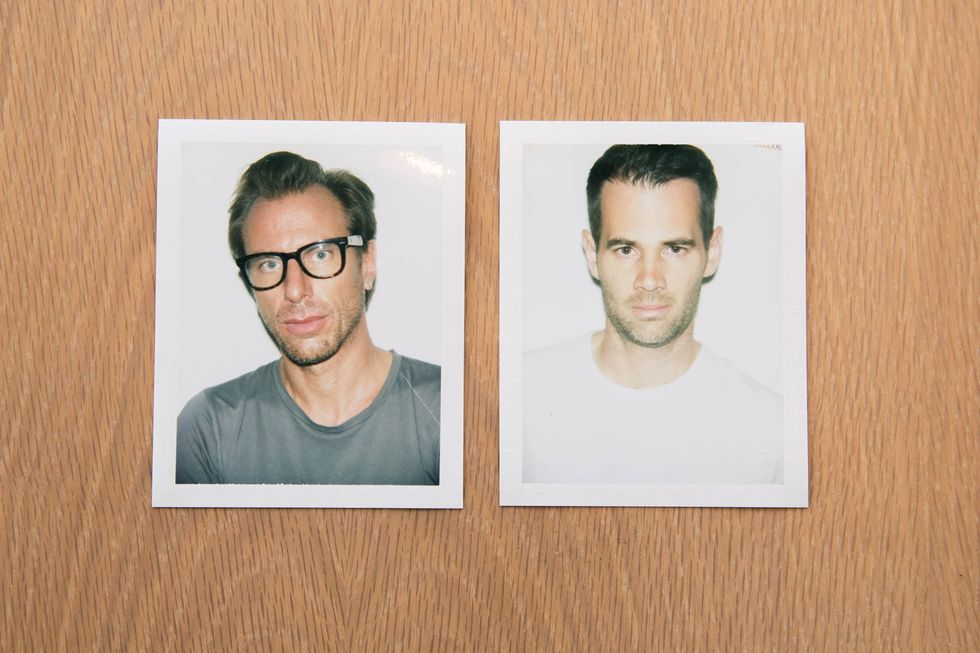 Why they started Frame and what sets them apart from other denim brands:
Jens Grede: "We started Frame because we wanted to create a physical product that expressed our aesthetics. When we launched Frame in 2012 we worked solely on a couple of fits and washes and when we were finally happy with the result, we brought them to a few stores who luckily understood what we were trying to do.
"Our design process happens very organically and we focus on the technology of the fabrication—we use the best fabrics in the world. Of course, we are mindful of cut and trends, but the real difference is the fabric—it's the difference between us and many other brands."
Why all the cool kids love Frame:
Erik Torstensson: "We have always looked at the women and men that surround us and we were inspired to design with them in mind—I hope that Frame reflects a part of our lives. Four years after launching, it's hard to believe that it has resonated with so many people. It's a big family now. We invest more in the product than almost anyone else and our customer can feel that difference. They're incredibly loyal and we're constantly thinking about how we can improve the experience.
"We're always designing with [the fashion world] in mind. Jeans are part of fashion so we are slowly and constantly reinventing our collection. We look at what we do like any other designer, it is about channeling our creativity. We grew up in the fashion industry. This is all we have ever known. So in a way, it is natural that the brand is seen in that context."
And the bestselling style is… (drumroll please):
JG: "Our Le Original, a vintage inspired fit adopted by the industry as the model-off-duty wardrobe staple. But, the Le Crop Mini Boot has been a bestseller for us, it's a cropped boot-cut silhouette offered in variety of washes."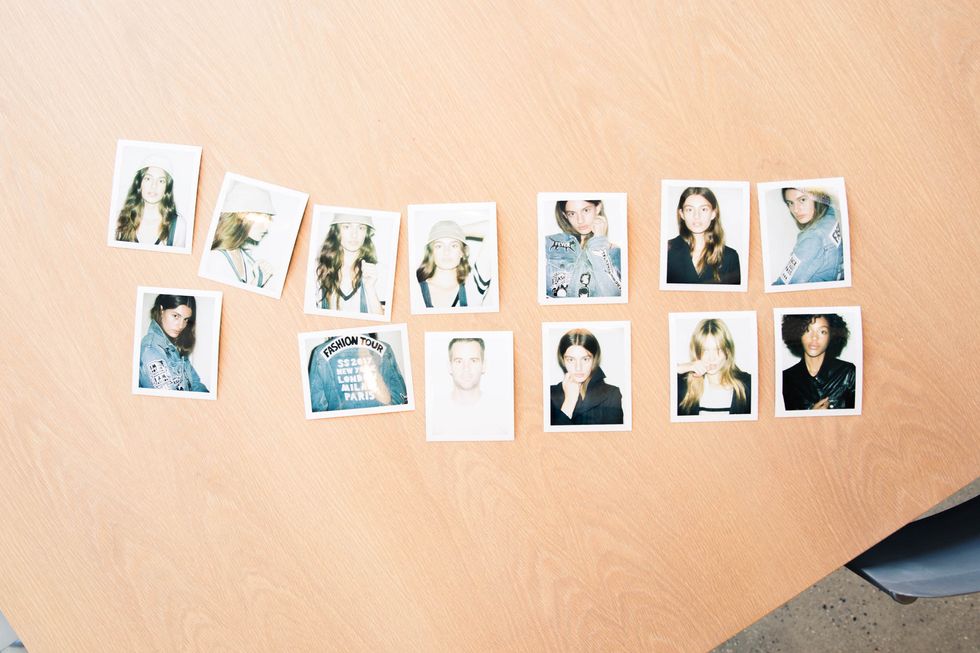 Why they quickly expanded to ready-to-wear:
JG: "We're an American company, so denim was a natural starting point for us. Frame is about an essentially European aesthetic through an American lens. Once we created denim, we very quickly wanted to put the whole look together. You can't stop at the waist. I'm not sure we ever discussed it; we probably just couldn't help ourselves."
How they ended up with the perfect denim collaborator, Karlie Kloss:
ET: "Karlie was already a friend of ours and not long after we launched Frame over a dinner in Paris one fashion week, she mentioned that she had difficulty finding jeans that fit her long, slender frame. We did some one-offs for her, and then she came to us and said that there are more women like her and that we should really be selling it, so we did. The collaboration between us evolved from there. She brought a different perspective on how she wanted to feel in jeans and she's a great creative partner."
What the Frame brand is:
ET: "We firmly have one foot in the 1970s, especially Paris at that time. That's really our handwriting—that's where our references start. We hope that it translates. It is hard to say what comes to mind, because we are so close to it everyday. We dress the women we adore, so hopefully that comes to mind."
How denim trends are created:
JG: "Denim is in an interesting phase. There is no must-do cut. Traditionally denim is led by what shoes you want to wear. Today, everything goes. It's all far more individual than it has ever been. There are of course mini trends for a season or two, and we create four denim collections a year, so trend is on our minds. But, more importantly, it's about how we want to see the man and woman we design for that season."
The ultimate Frame wearers:
ET: "When we dream, we travel back in time to dress Françoise Hardy and Lee Radziwill! No one has ever done casual chic better than them. Perfection."