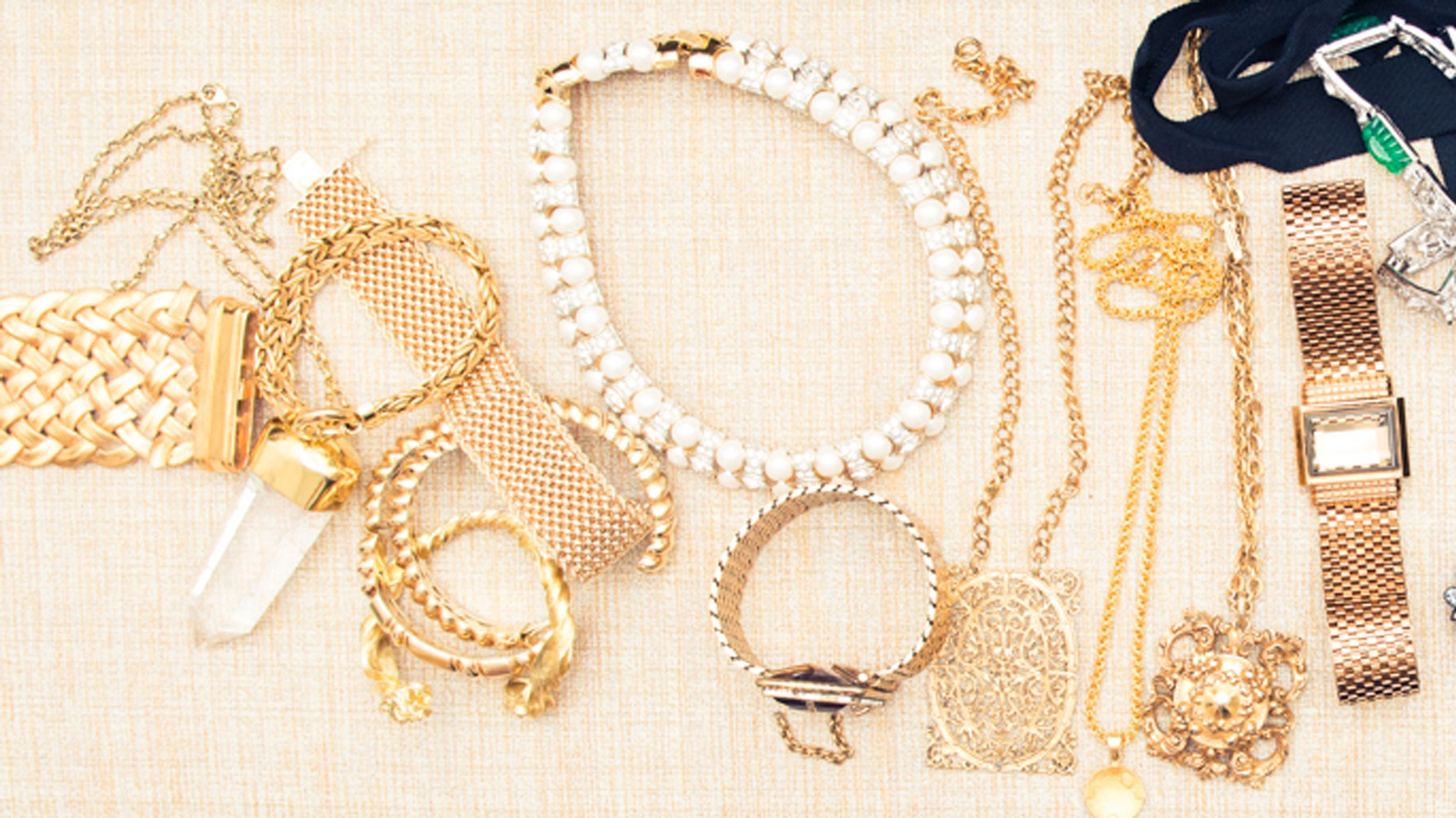 Shopping
Two experts share how to care for your jewelry right now.
---
What does increased hand washing do to our jewelry?
Shelley Sanders:
 "To be honest, it's not the worst, but it's not the best. You want to avoid putting chemicals on your jewelry, especially lotions and perfumes, because they often lead to buildup on your pieces and may dull a little of the shine. Ideally, I would recommend you remove your jewelry before washing your hands. If not, it's OK, but rinse and dry your hands super well. We say we like our jewelry and our champagne the same
—
extra dry!"
How do soaps and hand sanitizers affect diamonds versus other stones?
Olivia Landau:
"Soap and hand sanitizer may create some slight residue on your diamonds and gemstones until they are completely rinsed off; however, they will not have a damaging effect on either. It is good to note that soap and sanitizer can have a negative effect on organic gems such as pearls, amber, and coral. So for these items, it is best to keep them away from soap and hand sanitizer as much as possible."
Is hand sanitizer just as bad as soap?
SS:
"I think hand sanitizer is almost worse, given the alcohol percentages, which are good for getting germs, not good for gems. Anything fine, should be fine (no pun intended), but do your best to avoid it on all of your pieces."
OL:
"Excessive exposure to sanitizer can cause the finish on your white-gold jewelry to wear slightly faster. Some non-alcohol-based hand sanitizers contain chlorine, which under certain circumstances can cause silver jewelry to tarnish. However, both of these circumstances just require normal jewelry upkeep, and your pieces will get back to shining like new!"
Are there certain soaps or hand sanitizers that we should or shouldn't be using to protect our jewelry?
OL:
"Soap and most hand sanitizers will be completely safe for both gold and silver jewelry as long as they do not contain abrasives! In terms of abrasives, we recommend staying away from soaps and sanitizers that have small, fibrous materials that are intended to exfoliate the skin. If these are used while wearing your jewelry, they could potentially scratch the metal on your jewelry. The alcohol itself can cause the finish on white-gold jewelry to wear more quickly if used in excess, but shouldn't have a negative effect otherwise. And this is something that can be fixed during routine maintenance!"
Is there a certain percentage of alcohol in hand sanitizer where it becomes harmful for your jewelry?
SS:
"Alcohol can dry out and damage certain gemstones; it's best practice to avoid it entirely on your jewelry as much as possible. Given the times, we must use it, [but] try your hardest to avoid [getting it on] your colored gemstones. If you have the option, it's better to wash your hands than to use the hand sanitizer with alcohol when wearing jewelry."