A Children's Jewelry Line So Luxe, You'll Want to Wear It Yourself
From former accessories director Maria Dueñas Jacobs, Super Smalls may have you wandering into the kids department.
Series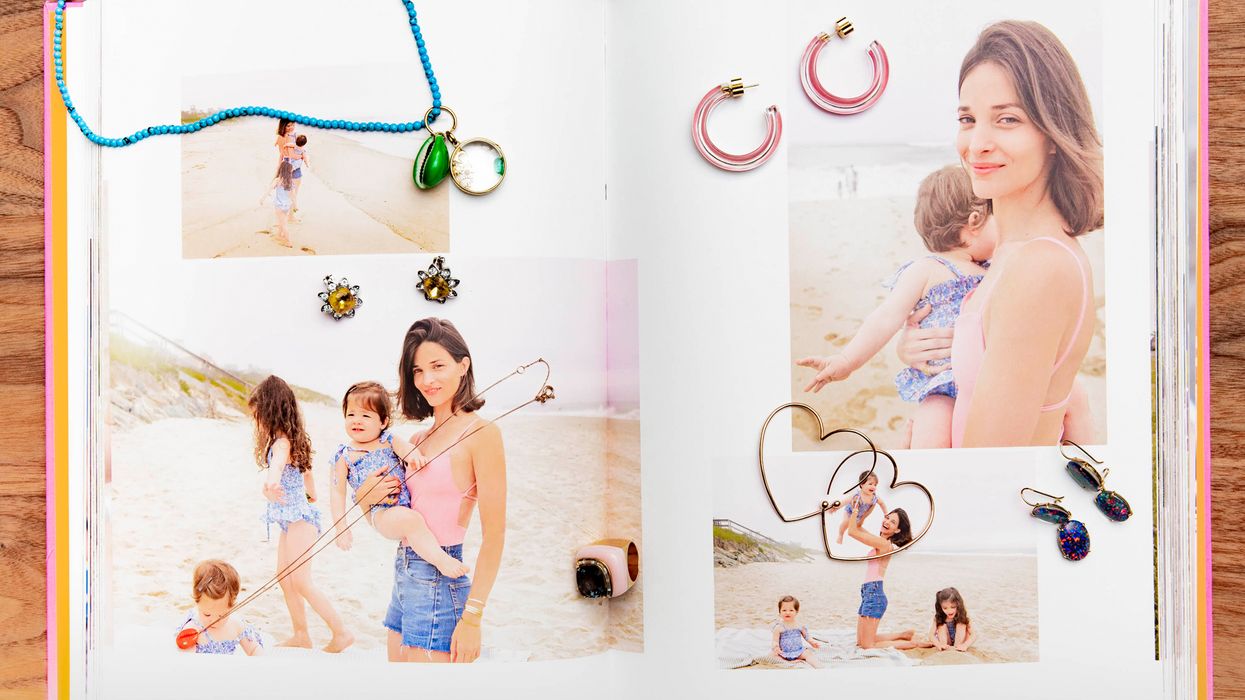 Think back to when you were a little kid playing dress-up in your mother or grandmother's closet. There were probably some too-big high heels or a cocktail dress that dragged on the floor when you walked. If you were lucky enough, she might have even let you pillage some things from her jewelry box, but when playtime was over, those
diamonds
and
pearls
went safely back into hiding where little hands couldn't reach them. Why wasn't there a jewelry option that looked just like the real thing for you to wear even after you changed back to your regular clothes?
Maria Dueñas Jacobs
wondered the same thing after she had her three daughters, and being the former accessories director at
Elle
, she had plenty of expertise to draw upon to create her debut costume jewelry line,
Super Smalls
.
---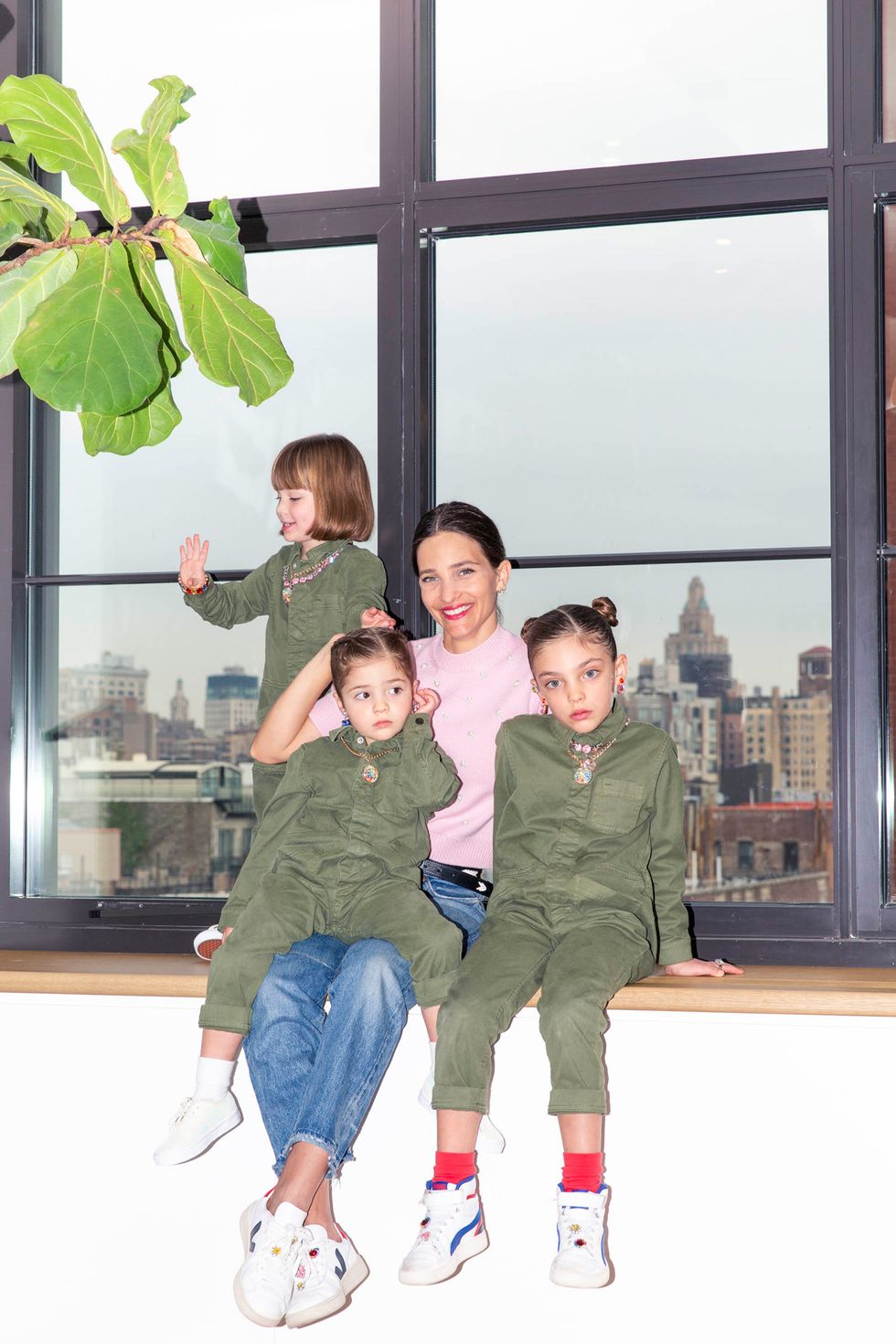 After her decade-long career in the fashion and media space, it's not surprising that Dueñas Jacobs has an
impressive collection
of jewelry of her own, which we were delighted to explore when we stopped by her family's Manhattan apartment. "I always loved jewelry," she explains in between photos with her daughters, Luna, Silvi, and Isa, and the exceptionally patient cat, Frankie, "because as a little kid, how can you not love anything sparkly? But my mom wasn't like, a huge collector at all. It wasn't until I started working for magazines when I was 22, and seeing real and amazing jewelry on set, that I felt it."
As she and her daughters piled on pieces from both her brand and her collection, it truthfully became harder and harder to differentiate the fine jewelry from the sparkly rings, bracelets, earrings, and necklaces of Super Smalls. "It was really Luna helping me and saying,
'
OK, well, if I'm not allowed to play with your things, then make me something that looks like yours,'" says the founder. "I couldn't find them, so I made them. When I was designing, I wanted to have pieces that were cool for her. Like these little [clip-on] earrings. If they were real gold or Tiffany's, I would totally wear them. This sapphire ring, too, looks like it would be real."
Keep reading to learn more about Dueñas Jacobs' career in the jewelry business, the pieces she loves to collect, and how she managed to create a kid's line so sparkly and luxe, it fools even the most devoted of jewelry lovers.
1/16
"My first job was as the assistant to the fashion director of Glamour. I went on set with her all the time, so I was taking care of the jewelry, packing it. It helped me understand it and love it and pointed me in that direction. From then on, I was covering jewelry and accessories. Then I joined Elle as the jewelry and accessories director, where I was able to cover fine and high jewelry. There I started to learn more about the history of jewelry and stones. It became a total love affair."