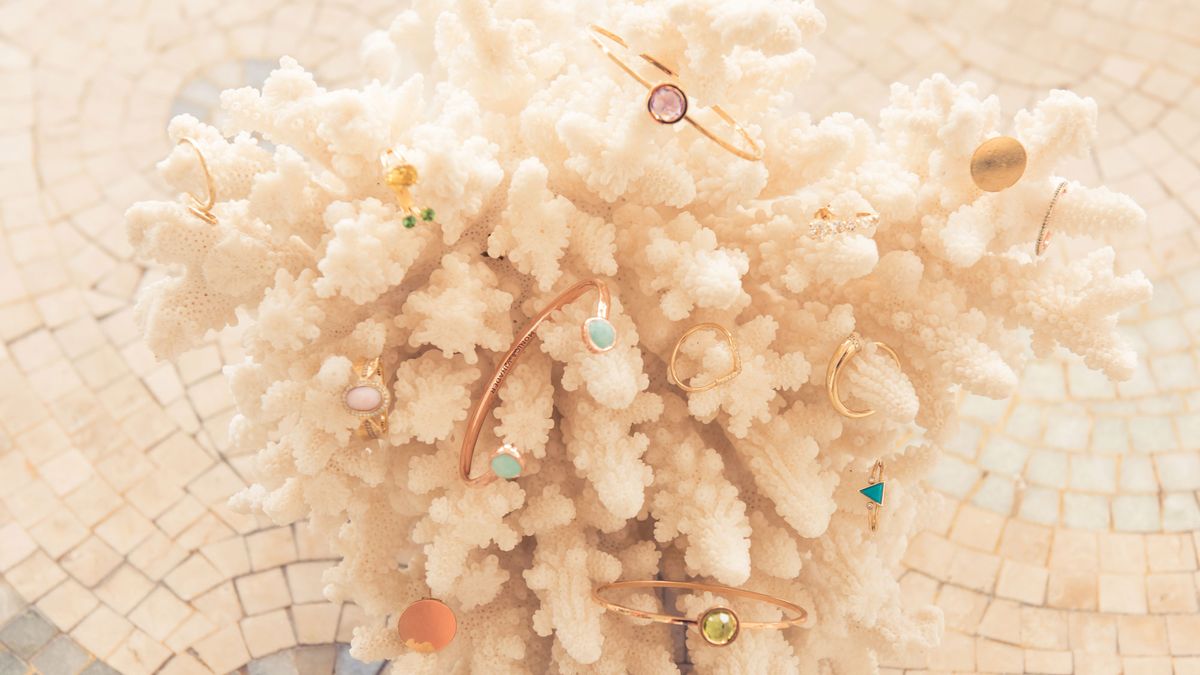 Horoscopes
All signs point to positivity and mindfulness.
This month, the power of positivity and transparency is potent. DO: seek healthy outlets for pent-up energy, especially around the full moon on April 7th. DON'T: let stagnancy get in the way of personal growth. The Taurus new moon on April 22nd gives us the chance to ground ourselves in the present and set realistic goals for the next six months. Magic abounds for those who are mindful and willing to capture it.
 

ARIES
Encourage all that is new and blossoming in your life, no matter how small. Honor yourself by being honest: What lights your fire? How can you add more of that into your orbit? Refuse to dim yourself; you are luminous. 
TAURUS
Take a break from the grind, and show yourself some appreciation. Recognize how much you've grown, then use the new moon in your sign to set your sights on something fresh. Make time to spoil yourself; have your cake and eat it, too. 
GEMINI
Charm is on your side this month, but what else is new? Romance yourself first and foremost—fall in love with the person you are and the person you're becoming. Embrace optimism and small indulgences. 
CANCER
So what's the plan? It can be comforting in the passenger seat, but sometimes you must take the wheel. Thankfully, your gut instinct is usually on point. Step into your power, and lead from a place of compassion and truth. 
LEO
Figure out your truth and embody it. Even if it ruffles some feathers, there's power in laying all your cards on the table and letting the chips fall where they may. Keep everything in perspective, and stay in your lane—it's always a good look. 
VIRGO
You can't just check "become my best self" off your to-do list—it's a daily commitment. Consider this your permission slip to be (reasonably) selfish. Take inventory, focus on your business, and avoid situations that drain you of energy. 
LIBRA
Take your passions seriously. Don't hesitate to prioritize that which makes you happy—it doesn't have to be complicated. When you're clear about who you are and what you desire, life gets bountiful in ways that matter. 
SCORPIO
Recognize when you're working with yourself versus against yourself. Figure out where you can integrate small changes that will lead to a happier you. Practice moderation and loving every part of yourself, even the parts you try to hide. 
SAGITTARIUS
Live life as fully as possible this month, even if you are alone (especially if you are alone). Make art, dance, cook, laugh, get the creative juices flowing. The more good you add to the world, the more goodness comes your way. 
CAPRICORN
The end of an era just means we're on to the next one, and you are on the cutting edge. Be daring, and lead us toward that new horizon. We may not know what's around the corner, but you know better than anyone that the classics never change. 
AQUARIUS
Seasons change, and so will you. Wear your new skin with confidence. Do some reprogramming this month: The old days are long gone, and the future is waiting to be written (or coded). Welcome fresh ideas and new beginnings. 
PISCES
Take a breath, stay awhile. While escapism can be tempting, be present in the now—we need you here! Capture any chances to engage your senses. Dig into the juicy, deep moments of life, and cherish them. 
Want more stories like this?
Who You Should Date According to Your Zodiac Sign
Everything You Need to Know about Mercury Retrograde
Find Your Chill: 6 Wellness Kits to Calm the Mind & Body