WWWRN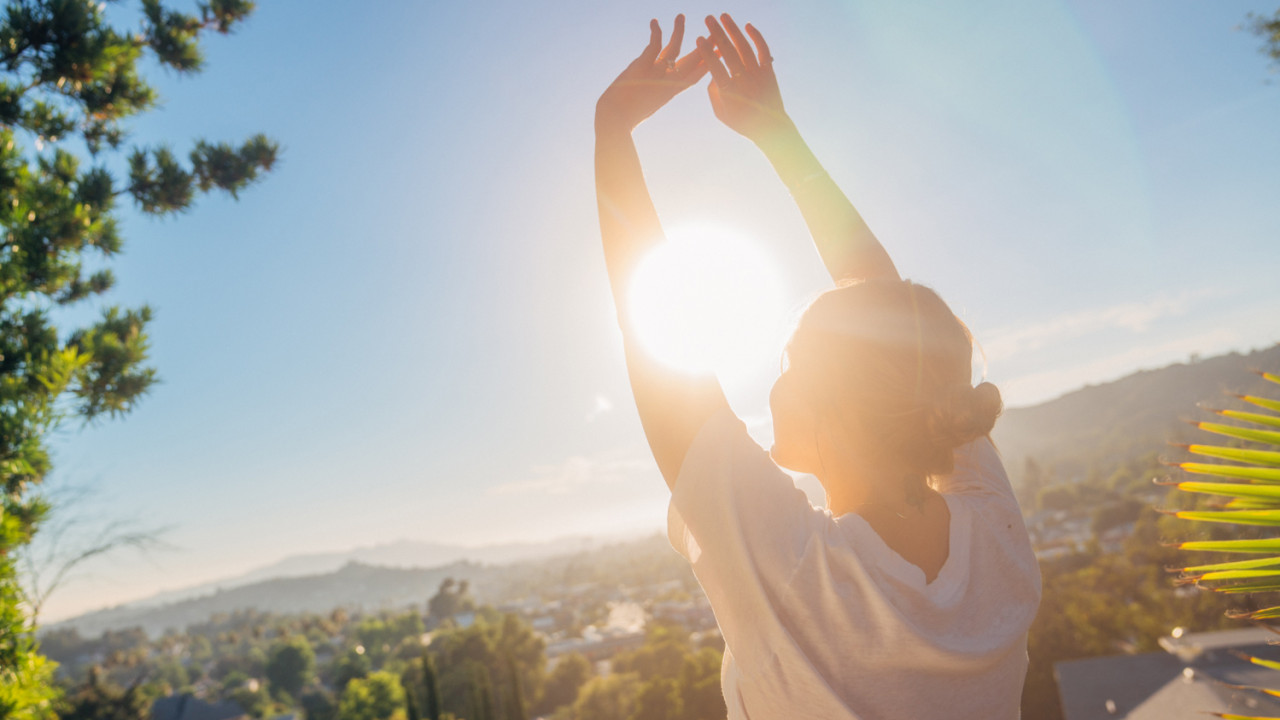 12 Wellness Products We Can't Get Enough Of
Everything from collagen powder to complexion drops. In collaboration with Rae Wellness.
In addition to the slew of beauty and skin-care products that come across our desks on the daily, there is an equally impressive amount of health and wellness products. There are your usual suspects, a handful of newbies, and others we wouldn't even dare open (we won't go there). So when Rae Wellness approached us with the opportunity to try out their range of products, we got excited. Touted as evidence-based wellness solutions for women making moves, it wasn't an easy task to narrow down our favorites. However, through trial and error, and a hefty amount of research, we did just that—many of which have become our go-tos for our busy (and sometimes stressful) lives.
So without further ado, below, the wellness products four Coveteur staffers swear by to keep them healthy and glowing.
---
Jodi Taylor
Editor
1. Rae Wellness Hydration: Ask any of my friends, and they'll tell you that I'm a sucker for hydration (yes, I'm *that* friend to check in on how much water you drank that day). So imagine my excitement when I came across these Hydration drops from Rae Wellness. They give you a boost in electrolytes and have hyaluronic acid in them to help hydrate your skin and keep it looking smooth, all from within. Win-win.
2. Traditional Medicinals Organic Ginger Aid Tea: Speaking to the whole obsessed-with-hydration thing I have going on, I'm a tea addict. This specific ginger tea is my go-to, especially after a meal, as it aids with digestion. Try a cup when you're bloated, and I promise you'll be pleasantly surprised by the results (but keep in mind I'm not a doctor, OK?).
3. YYoga 10-Class Pack: Yoga, Pilates, and core classes are my favorite ways to de-stress and stay feeling strong. When I'm in Toronto, Yyoga is my spot for all of the above. Try one of their hot yoga classes, and you'll feel like you're on top of the world after. Be prepared to sweat though, because the classes here are no joke.
---
Jessica Teves
Head of Content
1. Rae Wellness Vegan Unflavored Collagen Boost Powder: I add a heaping spoonful of this powerful plant-based blend to my morning coffee every day. It helps support your body's natural collagen production and is loaded with benefits for your skin and hair, too!
2. 8-Pound Medicine Ball: I cram most of my workouts in early in the morning (read: before the house wakes up!), and this 8 lb medicine ball is my go-to. I'll typically start off with 30 minutes of the stationary bike and then transfer to a yoga mat for stretching, Pilates, and several core moves using this versatile ball.
3. At-Home Water Filtration System: I drink a whole lotta water and swear by this at-home water filtration system. Even if you rent, I promise it's worth the investment—both from a financial perspective as well as the environment! Also, drinking alkaline water reportedly regulates pH levels in the body and helps prevent various chronic diseases, so there's that.
---
Jacquelyn Greenfield
Editorial Production Fellow
1. Rae Wellness Complexion: I've never been a fan of beauty supplements that support more than one area of concern—such as hair, skin, and nails—because I usually see results in only one of the three, and it's always the area of my least concern. These supplements strictly target my skin and work its magic on helping clear up my complexion and evening out my skin tone.
2. BajaZen Karma Cleanse Room Mist: As much as I like to play rain-forest sounds and light a few of my favorite candles while I meditate, sometimes it can be too much of a setup for me. Lately, I've been spraying this around my room and throughout the house as a quick alternative. Also, who doesn't want good karma?
3. Mobot Foam Roller Water Bottle: I've started going to the gym more frequently, which also means my body is sore more frequently. Instead of going full throttle and buying a foam roller I know I will never take to the gym, this water bottle is perfect because it fits in my backpack and I always remember to roll out my muscles after a workout.
---
Leah Faye Cooper
Editorial Director
1. Rae Wellness Multivitamin: On most days I eat a lot of nutrient-rich foods, but on occasions like this past Saturday, when my dinner consisted of wine, cheese, and popcorn, I'm *probably* not getting all of the vitamins I need. Taking two of these daily—regardless of how balanced or unbalanced my diet is—gives me an addictive energy boost (and peace of mind that I'm not totally vitamin deficient).
2. The Republic of Tea Get Happy: I love tea and am always looking for new ones to try. I recently discovered this rooibos blend, and I can't get enough. It's lemony, slightly sweet, and infused with St. John's wort and rhodiola, both of which are great for de-stressing and elevating your mood.
3. Michelle Obama Journal: My stepmother bought this for me at the National Portrait Gallery, and it's one of the best gifts I've ever gotten. I'm not someone who journals daily (or even weekly, if I'm being honest), but from time to time I find it really therapeutic to get my thoughts down on paper. For me, there's no better journal to use than one covered with Amy Sherald's stunning portrait of my forever FLOTUS, Michelle Obama.
Want more stories like this?
Snoh Aalegra Talks Skin-Care Secrets & Being Mentored by Prince
The Skin-Care Essentials We Can't Travel Without
How to Let Go of Food Anxiety Once & For All
Part of the series:
WWWRN