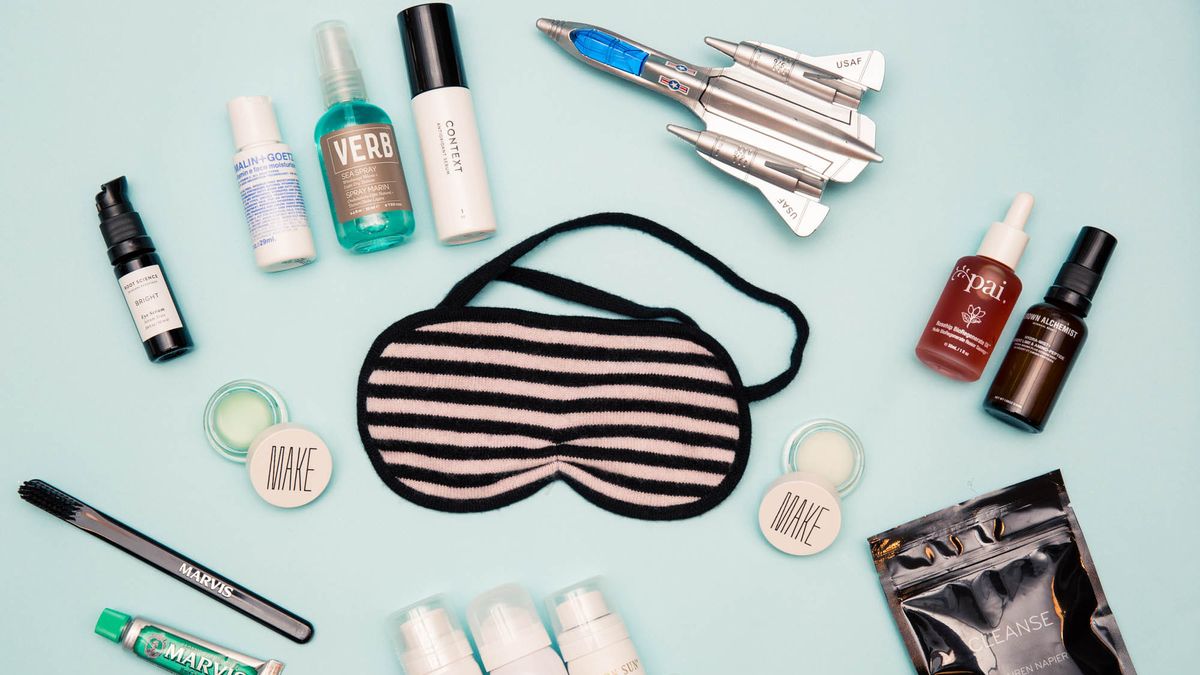 Skin
The Skin-Care Essentials We Can't Travel Without
From a decadent hand cream to *several* hydrating face masks.
---
1.
Obagi Acne Cleansing Wipes:
My in-flight beauty routine goes like this: I clean my seat and hands with an antibacterial wipe (because flying is disgusting), and then I remove any lingering pollution, dirt, or oil that accumulated on my face since I walked on board with a medicated wipe. I always, like clockwork, wake up after a flight with a trail of pimples along my chin and nose, but these contain salicylic acid and witch hazel to fight the breakouts before they start. There's also added aloe so my skin isn't stripped of hydration. It's the best way to ensure my face doesn't freak out from hours upon hours of recycled air and germs.
2.
Lano Face Base Aussie Flyer Mask:
Never feel ashamed to mask while in-flight. If I'm not in the mood to bust out a full-on
sheet mask
situation after I cleanse my face, then I always apply this transparent mask to lock in moisture. I love that it doesn't transfer to my hair once it dries, nor do I feel like a grease ball after a few hours wearing it. For especially long flights, I add a few drops of my favorite
plum face oil
—it's my secret weapon for landing with dewy skin every single time.
3.
Aquaphor Healing Ointment:
I have no shortage of fancy hand creams at my disposal at any given moment, but when I travel there's only one that can keep my mitts and lips moisturized for hours on end: Aquaphor. I slather on a thick layer the second we take off and only need to reapply after I wash my hands in the bathroom (and subsequently douse them in hand sanitizer because, repeat after me, flying is
disgusting
). One bottle also lasts forever, so stock up and throw them in every carry-on bag you own, just in case.