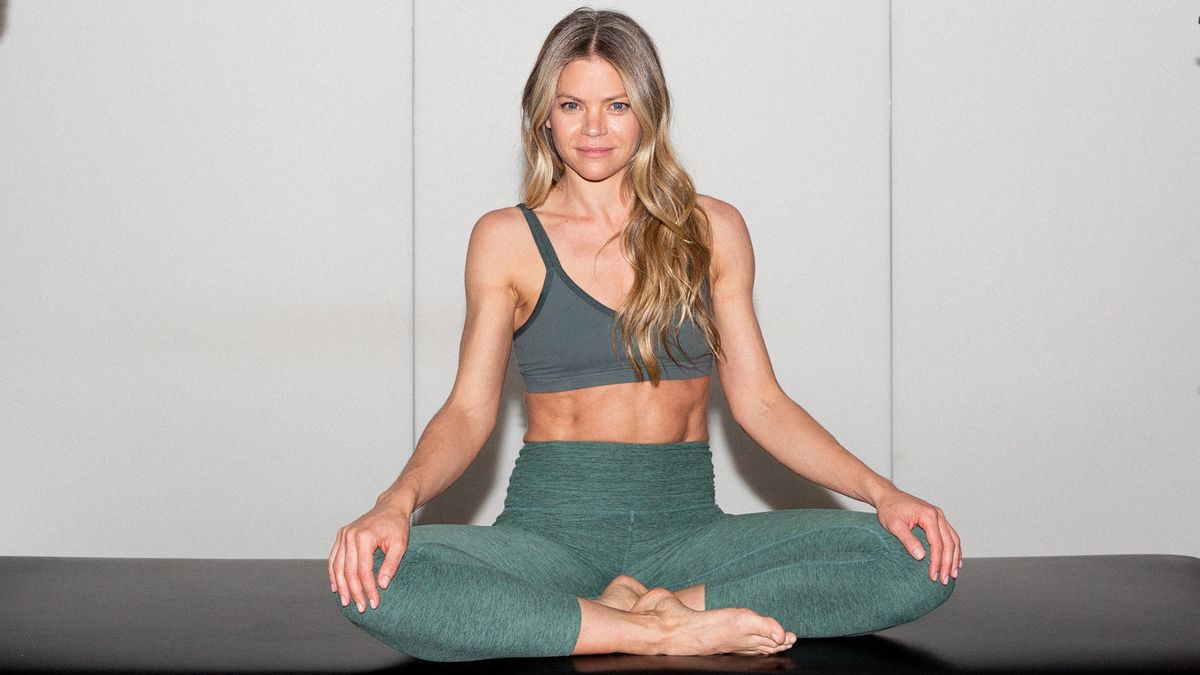 Food
Celeb Pilates guru Erika Bloom shares how becoming more in tune with your body can lead to diet freedom—and, ultimately, a healthier, happier life.
"My eating philosophy is formed around two pillars," says Erika Bloom. "One, to be in tune with my body and listen to what it needs on any given day. And two, to eat whole, real foods that are grown thoughtfully and minimally processed."
It's an approach that the New York
–
based Pilates instructor—whose clients include pro dancers, athletes, and some very famous actresses—has found especially useful as she's expanded her eponymous business to studios in Los Angeles and beyond. "When I'm traveling a lot, the shifting back and forth between time zones throws this out of whack. So I follow my body rather than the clock."
But what exactly does it mean to "follow" your body—especially when a nonstop schedule makes it hard to stay focused on eating optimally? Bloom says it's ultimately about reframing your approach to food and wellness in general. The first step: Just let go. Sounds counterintuitive, but, as Bloom explains, being lighthearted about wellness actually frees you up to make better self-care decisions. "To be in tune with our bodies, we have to be caring for our whole self so that we are not eating to fill a void or to deal with trauma or boredom or emotion," she explains. "It also means taking time to connect and listen and remain aware of our nutritional needs, our energy use, and the rhythm of each day." This, she says, is the ultimate key to eating what actually gives you the nourishment and healing your body craves.
---
"Food should be pleasurable, food should be fuel, and food should be healing and nourishing," she says. "The idea that food should be pleasurable doesn't give one permission to eat things that are not healthful or to use it as a substitute for other ways in life that we should be deriving satisfaction. It is more a philosophy of finding the joy and beauty in varied ingredients: vegetables, herbs, fruits."

It's a philosophy she's found liberating, allowing her to eat with more freedom and less stress. "I spent years eating square meals of equal size," she says. "But now, with real success, I know to eat the amount my body really needs, whether that means having a day of intermittent fasting or having a day where I eat a larger-than-typical meal. Releasing the idea that there is a 'right' diet or a 'perfect' diet has been the biggest change. It allowed me to let go of anxiety around food. Knowing I'm giving my body what it needs rather than following some outside rules is truly self-care and self-love."

Of course, Bloom realizes this all may sound easier said than done. Here, she shares more of her tips on eating healthy and mindfully—plus, her go-to meal and snack ideas for super-busy days.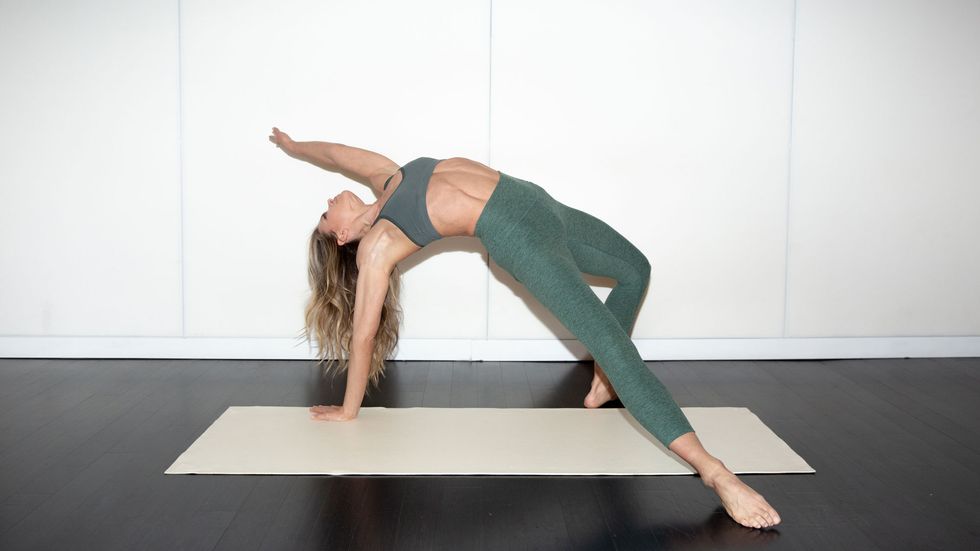 The one thing she thinks is most important for total wellness:

"I think having a daily practice of connecting to one's body is essential. This can be Pilates, meditation, or breath work. I also find that journaling when making the transition to mindful eating is very helpful. This might be just stream-of-consciousness journaling or maybe a specific food/mood diary to make you aware of what you are eating, when you are sleeping, and how it makes you feel."

What she eats to stay fueled throughout the day:

"Every day is different; it depends on how my body feels and on my activity level. I start my day with hydration, drinking a glass of water and then a cup of herbal tea. Sometimes I'll have a small amount of coffee. I love the ritual of grinding the beans and pouring the water. I always make breakfast for my children and often use this time to prep my own lunch and start to think about dinner. Typically, lunch is between 1:00 PM and 3:00 PM, and dinner is around 6:00 PM. If I have a busy teaching day, I often intermittent-fast until I'm done teaching and then have a lunch of roasted brussels sprouts and a salad of greens and beets and roasted salmon. I eat dinner early with my children, and we cook together. I like mushrooms and cauliflower and squash and braised greens with roasted chicken or local organic pork. Zucchini noodles with pesto or lemon are a hit in my house. I try to order from local farms with good farming practices. We always have several vegetables with each meal. Some days I sprinkle seeds on my salads or have lentils. Variety is important. On days when I'm eating breakfast, I'll have any combination of berries, eggs, salad, broth, asparagus, mushrooms, leeks, hummus, or chia seeds. I also make sure to hydrate and to get lots of good fats each day."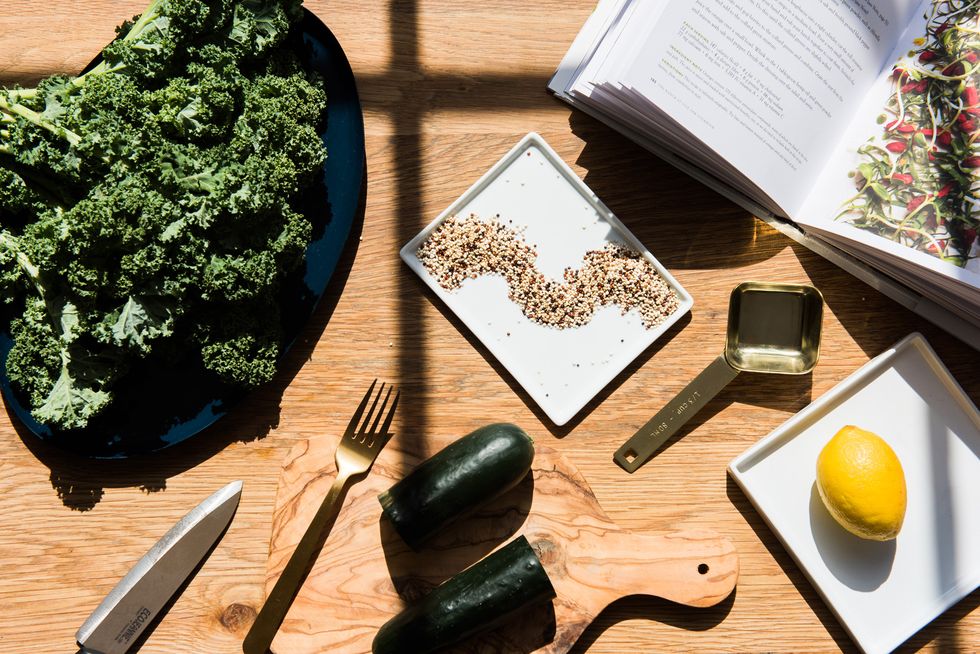 Why it's OK to be a "lazy" cook:

"I believe in cooking and try to cook almost every meal I eat—which means I have learned to be a 'lazy, healthy cook.' It has to be quick and easy to make that possible with my schedule.

Her hack for an easy, healthy meal:

"I love cauliflower rice; you can buy pre-riced organic cauliflower. Find local organic mushrooms; I like oyster mushrooms or shiitakes. Brown the mushrooms in a pan. Add chopped scallions. Add your cauliflower rice, and cook until soft. I flavor with turmeric and salt and pepper."

Her favorite, fastest take-anywhere lunch:

"One of my go-to meals that I pack in a jar for lunch is kale, salmon, cauliflower, and mushrooms. I chiffonade the kale and rub it with lemon, then add chopped avocado and sliced celery and drizzle with good olive oil and sprinkle with salt. Then, just pan sear the salmon and other veggies in avocado oil. Add chopped garlic or lemon, if you like."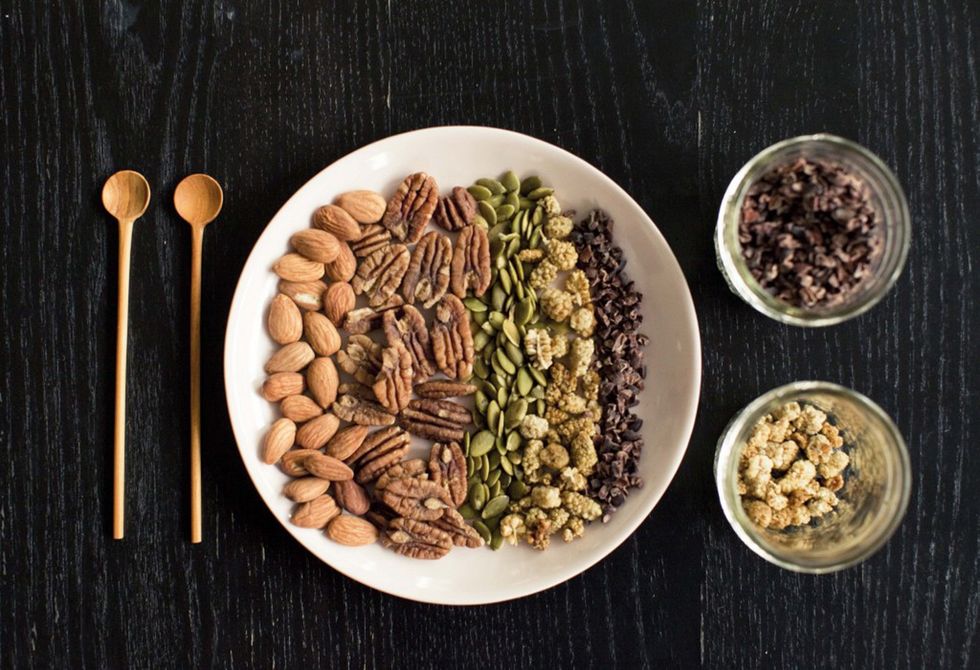 Her favorite snacks and snacking philosophy:
"I think there's a tendency to go for packaged foods as a snack, but those, regardless of if they are a so-called 'health' food, are processed and often have too much sugar. Also, between meals we rarely need such calorie-dense foods. Focusing on having meals that we sit down for and are eating with presence means getting what we need at meals and rarely needing snacks. So if I'm roasting vegetables for dinner, I always make extra and keep them in jars in my fridge so that I can have them as an easy, healthy snack to grab out of the fridge or take with me in my bag or to work. They are filled with fiber, nutrients, and water to give my body what it needs.
"However, there are days when a packaged snack is necessary, and then I'll have a bar made of whole seeds or a Moon Juice seed cracker, sometimes with a little avocado. If I want a treat, I love the Anima Mundi Mushroom Mocha Mix."
What she eats on the plane:
"I make sure to exercise before and after being on a plane, and I rarely eat while on the plane. If I do need a meal on the flight, I bring my own food—which has made for some pretty funny security line experiences. I'll bring a small salad of chopped celery and avocado and something with protein that's easy to travel with. From the New York side, I'll grab something at my favorite juicery, Magic Mix; I like their Un-Tuna Snack Pack, which is made from sunflower seeds and not tuna, so it doesn't bother my fellow travelers. From the L.A. side, I'll pick up something similar from the organic grocery store Erewhon.
"
How she beats the travel blues:
"Travel is hard when it comes to staying balanced with food. When I travel, I focus primarily on getting good-quality sleep and on staying very hydrated. Secondly, I usually keep an east coast time schedule no matter where I am. Our bodies feel ready to digest and use the nutrients we eat at the time it is used to eating. When I'm traveling a lot, the shifting back and forth between time zones throws this out of whack. So even if I'm in Los Angeles, I follow my body rather than the clock and generally eat and sleep on New York time. I also make sure that if I'm worn out from work and travel, I rest or do a breath practice or exercise rather than thinking my body needs food. Exhaustion is not always a sign we need to eat, but rather our bodies telling us to slow down, take a moment, or sleep more."
Want more stories like this?
Is the Buzziest New Supplement a Necessary One?
10 Immune Boosters to Protect Yourself This Winter
The Truth about Good Posture & the Products That *Actually* Improve It