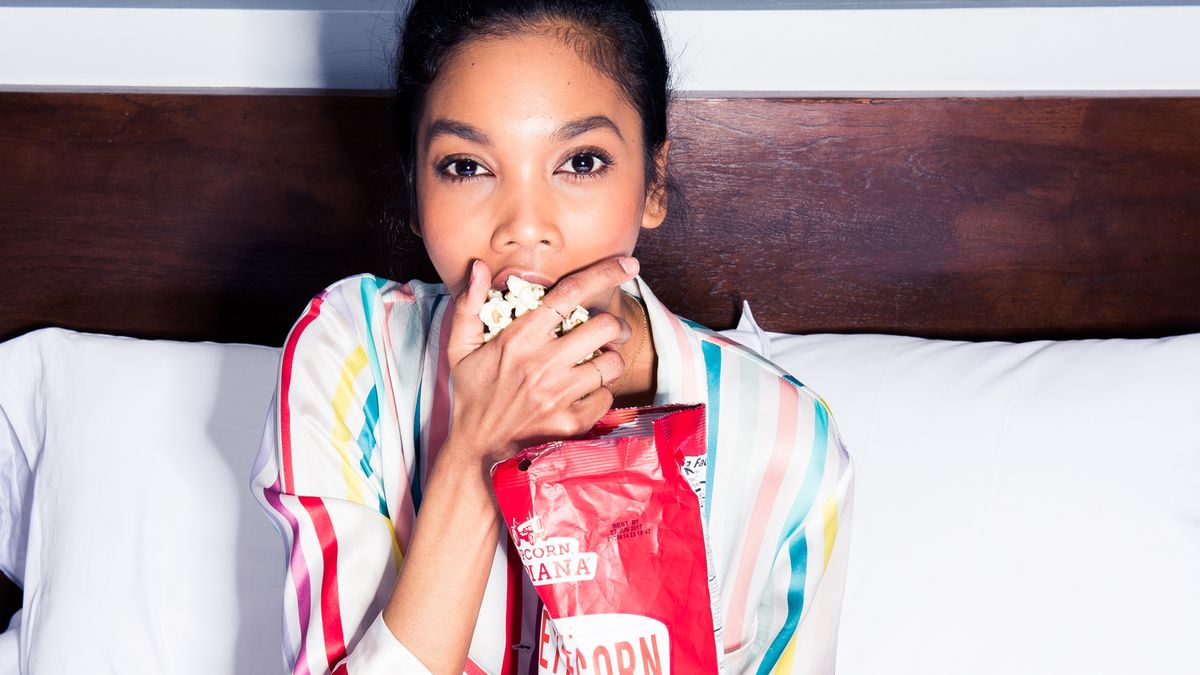 Culture
The hype, unpacked.
Meagan Wilson
In the next six months or so, we'll have five major new streaming services to choose from, adding to the already cluttered landscape that was launched by Netflix, the service that sparked a thousand competitors. We've already said hello to one of them: Apple TV+ launched last Friday, the first of the new kids on the block.

First, the bad news: The Morning Show, one of the new service's marquee shows, has not gotten a positive reception. The even worse news: Neither has See, another big offering from Apple TV+.

"After three episodes, this tech company's first venture into TV is good only at appearing to be good," the Times wrote of The Morning Show. "It's like something assembled in a clean room out of good-show parts from incompatible suppliers. Under the gleaming surface, as sleek and anodyne as an Apple Store, it is a kludge." OK, then!

Let's see how See fared. "Apple TV+'s new Jason Momoa drama about a world without sight has interesting elements, but not enough depth or vision," the Hollywood Reporter said. "Now that Game of Thrones is over, what will fill the void? Definitely not See, a vapid, glacially paced attempt to woo fantasy fans in search of a new world to invest in," Vox reported. Guess that one isn't a win either.

Since the shows are the draw, if they're sub-par, why would you subscribe? For starters, if you buy a new Apple gadget, the company throws in a free subscription to Apple TV+ for a year, so hey, if it's free, why not? And if you simply cannot quell your curiosity, you can check it out for yourself for the price of a latte—a subscription costs just $4.99 a month.

Never fear, though: Options abound on the horizon. Disney+ launches November 12, and Peacock comes in April 2020, with HBO Plus trailing close behind in May 2020 and Discovery's service at an as-yet undetermined time next year. In other words, if you thought your choices (and your wallet) were already pushed to the limit, you haven't seen anything yet. Soon your options will be nearly endless—but is that a good thing?

Once upon a time, the focus was on quality, not necessarily quantity. But in an era that rewards sheer numbers and a time in which people tend to reach for more distraction, not less, we're going to see a lot more content thrown at us, but it won't all be that great. As The New York Times reported in July, streaming services are entering into an arms race with each other—and the best woman may not be the victor, since emphasis will be placed on straight-up hours of TV, as opposed to excellence. We'll, uh, stay tuned. 

Photo: Shot on site at 6 Columbus, a Sixty Hotel. On Jonelle: Pajamas, Morgan Lane; Rings, Catbird; Hair, Angela Soto. 

Want more stories like this?

There's a New Streaming Service in Town, and It's Coming for Netflix
As Streaming Services Proliferate, Say Goodbye to Prestige TV
What Is the Future of Technology?