WWWRN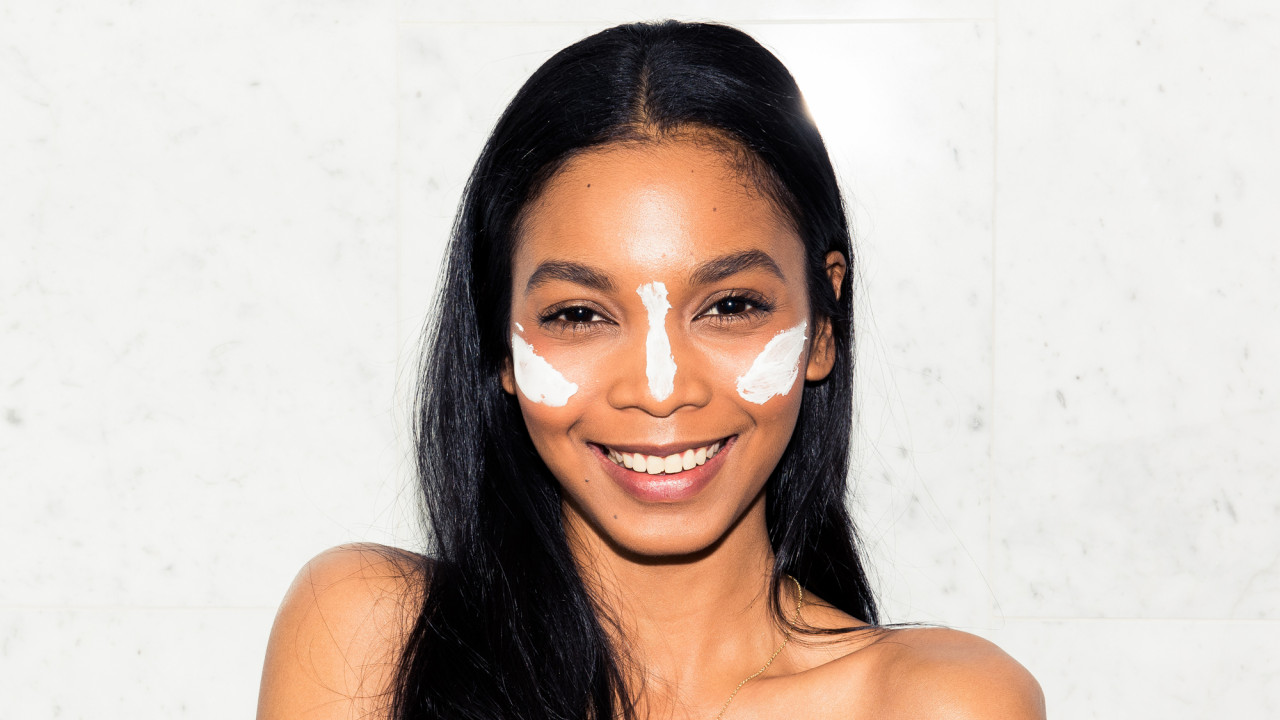 The New Clean Beauty Brands We Can't Stop Talking About
From hair to skin and makeup, these nine have got you covered.
Fans of clean beauty, rejoice, because there has been more innovation than ever in the last 12 months across skin care, hair, and cosmetics. No longer are we forced to choose between efficacy and natural, organic, or non-toxic ingredients. Instead, brands are popping up across every single beauty category that provide both. Whether you're in the market for an affordable hydrating cleanser, an ultra-luxe face oil, or a cult-favorite lip stain, these are the nine new brands we can't stop talking about in the clean beauty space.
Hopefully you've learned by now that your skin does the bulk of its repairing and restoring at night (hence the multitude of nighttime serums on our bathroom shelves), which is why we were so excited to discover new luxury clean skin-care line Bynacht. It launched late last year on Net-a-Porter with nighttime-specific products formulated by dermatologists, aromatherapists, and sleep scientists. The brand's newest product, the Hypercharged Glass Skin Serum, will have you looking like you just slept 10 hours in the world's softest bed with nary a care in the world.
You may have already heard about the former Spice Girl's eponymous beauty line, but did you also know that all of her products are totally clean? The collection (which just launched a new serum in collaboration with Augustinus Bader) is already beloved by beauty editors and makeup gurus around the world, and for good reason: The products are effective, the formulas feel amazing on the skin, and there's no denying that you look extremely posh while wearing them. (Sorry, we couldn't help it.)
Although Follain has long been a haven for any and all clean beauty shoppers, the brand has finally expanded its own line of skin care (which joins the collection of body-specific products that launched in 2019). Gentle yet effective formulas are a hallmark of the line, and the accessible price point ensures that clean and green skin care is a luxury everyone can afford. The cleanser, eye cream, and mask trio will keep your skin feeling soothed and supple until spring finally arrives.
From Calvin Klein creative director Francisco Costa, this elegant line of oils, creams, and beauty accessories is deeply committed to environmental sustainability, partnering with Conservation International to adhere to the best conservation practices. Ingredients are ethically sourced, and the brand works hand in hand with local communities to ensure their harvest benefits them both. The packaging, in addition to being sustainable, is also the ideal minimalist, architectural design that looks great on your vanity.
This NYC-based brand uses locally crafted ingredients and formulates its products with aromatics that seek to calm the stressed minds of city dwellers. We know we could certainly use all the help we can get in that department, so you'll find us adding the line's clean and organic creams, balms, and ointments into our Sunday spa routines for the foreseeable future.
This new hair-care brand provides luxe, sustainable products and tools for all without breaking the bank in the process. Crown Affair's The Oil penetrates deep into cuticles to smooth hair over time for an overall healthier feel and appearance. This isn't quite surprising; anything with meadowfoam seed oil is sure to be a game changer. Their tortoiseshell combs also help to gently detangle hair while preventing breakage. Plus, all of the packaging and packing materials are recyclable and compostable.
Think of anything from Good Molecules as the generic version of that skin-care product you've been saving up for. Their ingredients are all high-quality and priced at a fraction of comparable products on the market. The Niacinamide Brightening Toner helps gently slough off dead skin cells, revealing a beautifully bright and clear complexion underneath.
Surrounded by the constant noise that makes up the 21st century, we tend to forget the notion of grounding ourselves through rituals. 3rd ritual has created two new body products specifically designed to nourish the skin and restore the psyche all at once. Sun Gel contains cooling ingredients that help relieve muscle soreness, and its eucalyptus scent helps calm the mind. Moon lotion contains evening primrose oil, which can guide you to that place of zen after a long day while simultaneously hydrating the skin deeply. Please excuse us while we pack these for our next retreat.
Speaking of connecting ourselves back to the earth, Haoma is a new skin-care brand with a mission to do just that. They make use of their proprietary blend called Spiritus Vitae, which includes ingredients such as vitamins C and E, rosehip extract, chamomile extract, and coenzyme Q10. Spiritus Vitae lives in all of Haoma's products, meaning you can reap the benefits of these ingredients whether you're using the Temple Balm on a scar or patting (not dragging!) Haoma's Eye Cream around your peepers. Their products are gender-neutral, clean, and sustainable, which checks off all the boxes from our list.
Photo: Shot on-site at 6 Columbus, a Sixty Hotel. On Jonelle: Necklace, Baker & Black; Rings, Catbird; Hair, Angela Soto; Makeup, Andriani.
Want more stories like this?
13 Beauty Brands with Sustainable Packaging
How Beauty Insiders Rehab Dry Winter Skin
Yes, You Are Probably Exfoliating Wrong
Part of the series:
WWWRN