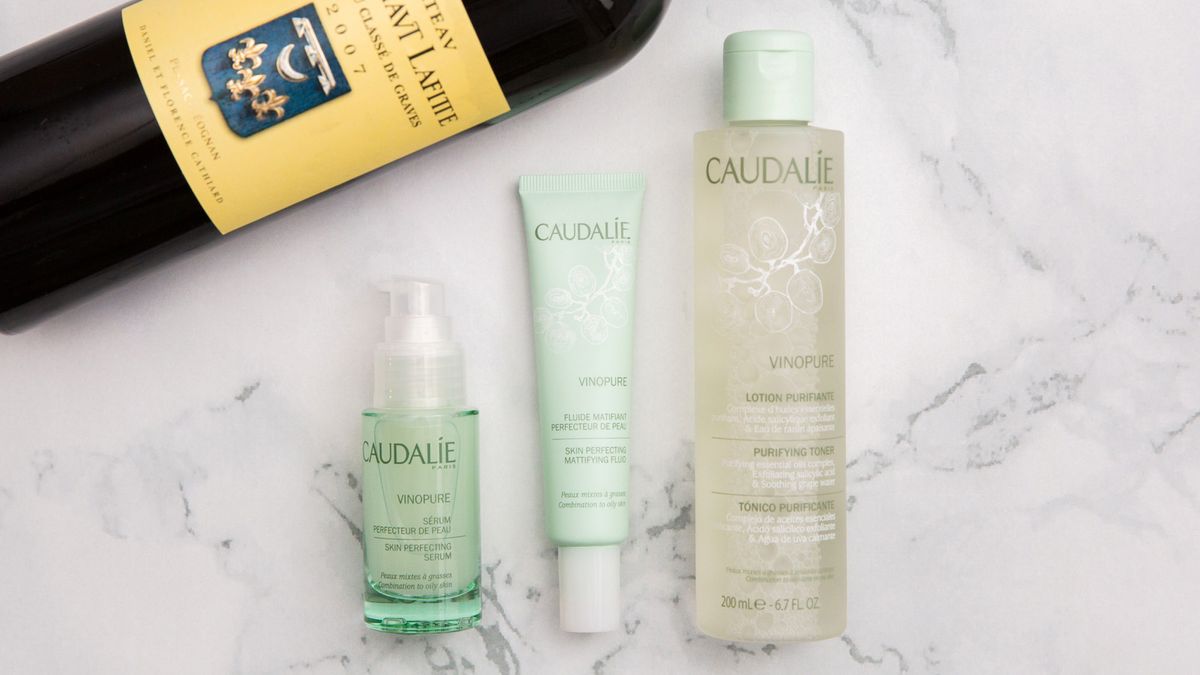 Skin
What We're Really Talking About When We Talk about Natural Beauty
Why "clear beauty" is the new term you should be looking for.
Alec Kugler
Les Sources de Caudalie in Bordeaux, the renowned
boutique hotel
from the same family as the world-famous skin-care brand
Caudalie
, sits in the middle of two huge vineyards. The grapes not only make red and white wines come summer, but also go into the serums, creams, cleansers, and a cult-favorite
moisturizing spritz
loved by people like
Victoria Beckham
and
Jason Wu
. At the Caudalie home base in the French countryside—which also has a spa legendary among beauty editors and connoisseurs—you can walk straight up to the vines and eat a grape that might have otherwise wound up on your own vanity. The antioxidants inside the grapes, called polyphenols, have been shown to prevent and even reverse signs of aging (Harvard has helped the brand research some of their innovations) and have made Caudalie one of the most beloved natural skin-care brands for more than 20 years.
---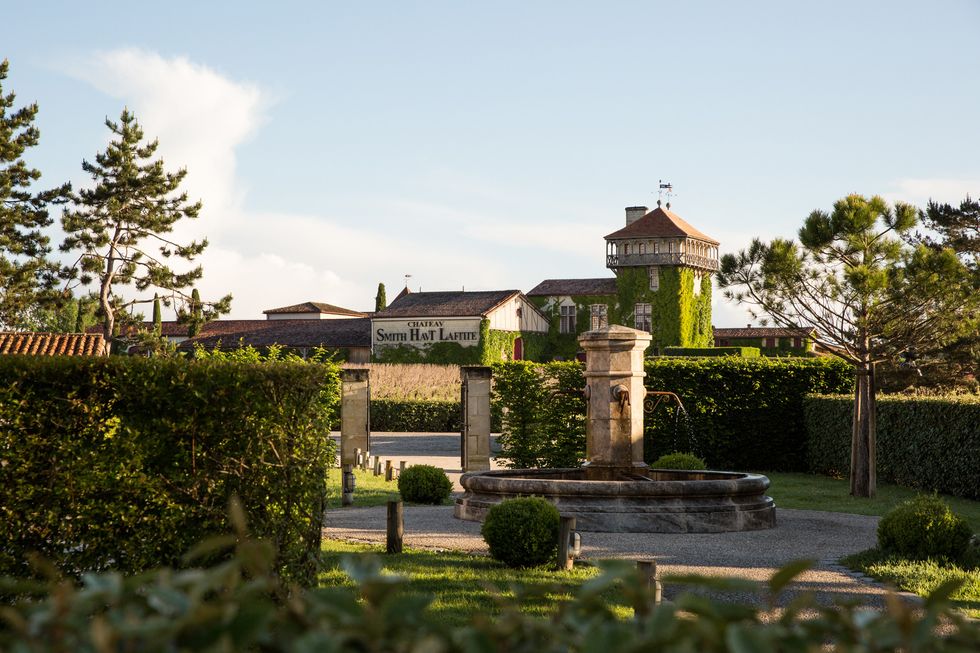 Natural, that is, in some people's eyes. While Caudalie has Europe's
Ecocert
seal (which has a rigorous certification process) and is formulated without parabens, phenoxyethanol, phthalates, mineral oils, sulfates, and animal ingredients since well before it was de rigueur, some products contain silicones, synthetic preservatives, glycolic acid, and other occasionally vilified "chemical" ingredients (nevermind the fact that, technically, even water itself is a chemical). Brands like Tata Harper, In Fiore, Vintner's Daughter, Shea Terra, as well as anything you'll find on the ultra-curated shelves at
CAP Beauty
, on the other hand, are completely synthetic-free, and some of their consumers draw a clear line in the sand between goodies (plant-derived) and baddies (synthetics). Some people call it
chemophobia
; others call it wellness. And, indeed, there are warranted concerns, as some baddies can actually be deadlies—
talc
,
oxybenzone
,
formaldehyde
—depending on what you read.
In today's culture of self-care warriors and the Goop-obsessed, there is an overwhelming amount of information and opinions in the natural beauty space. Especially since "natural" doesn't legally mean anything. "Terms like 'hypoallergenic,' 'natural,' 'dermatologist-tested' aren't defined by the FDA, so they don't really have any meaning," says Johanna Peet, the founder of
Peet Rivko
, a brand self-described as non-toxic and plant-based. "Just the term 'natural' is not a term that I generally like to use."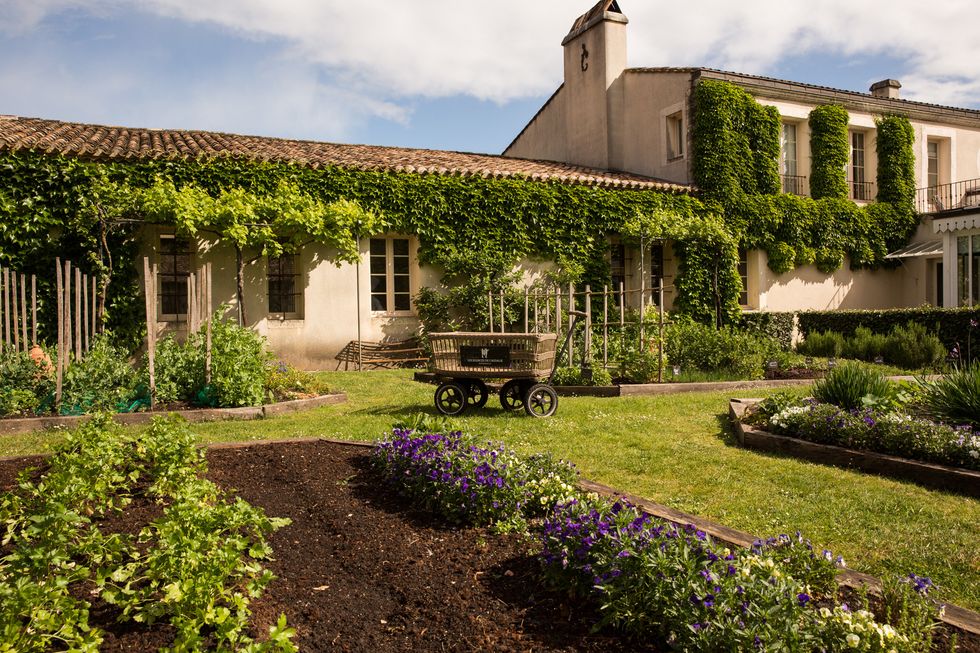 But what is emerging as the more sophisticated conversation in natural beauty today is not so much about natural-versus-not-natural, but safe-versus-unsafe. Poison ivy is natural, after all.
"One hundred percent natural is not always good," says Mathilde Thomas, the founder of Caudalie. "You have natural ingredients that can be pretty toxic. Or there are some brands that I love that are all-natural, but unfortunately, after three months you open the jar and you find mold."
At Coveteur HQ, we often receive promotional packages with small indie all-natural and organic brands—what we call "made in my kitchen" brands—for review. They're usually quite photogenic. They usually have an altruistic backstory. But, we wonder, do the creators know the shelf life for
sure
if they don't have testing protocols in their home lab like the big brands do? Could some of the
essential oils
inside be unknowingly irritating or even phototoxic (when UV light makes them damaging to the skin rather than repairing) if you don
'
t have chemists on hand who really know? And how do we know the natural replacements don't have issues themselves?
"The chemical structure in Japanese honeysuckle, from my understanding, is nearly identical to synthetic parabens [which it is intended to replace in natural formulas]," says Peet about the natural preservative often referenced in this debate. "But is your body going to really know the difference? Is it going to affect you the same way?"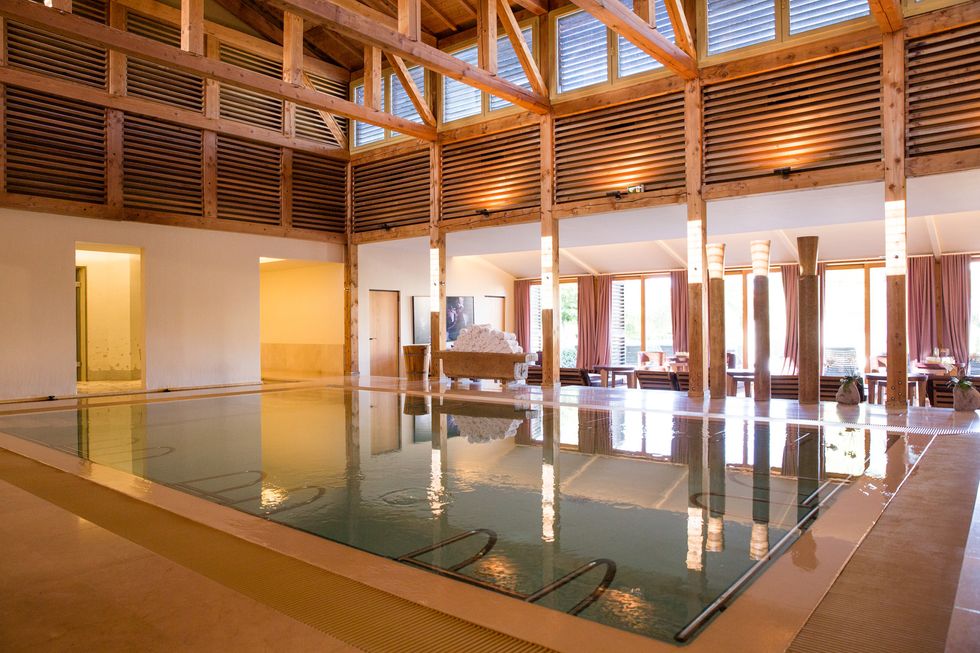 The many different philosophies have lead to micro-distinctions like "organic," "all-natural," "plant-derived," "non-toxic," "clean," "safe," or—the newest one—"
clear
" beauty. Clear beauty is a concept recently promoted by the Fashion Institute of Technology's 2018 class of the Cosmetics and Fragrance Marketing and Management master's degree, who
make the case
that transparency is possibly the only way beauty brands can build trust and more customers these days, even more so than claiming they are 100 percent natural or organic. Think of it as the
Everlane model
brought to beauty.
Sephora recently stepped into the nuanced world of clean and transparent beauty this June with the launch of
Clean at Sephora
. All 2,000+ products included are free of sulfates SLS and SLES, parabens, formaldehydes, phthalates, oxybenzone, hydroquinone, triclosan, mineral oils, acetone, toluene, and styrene, among others. "We discovered that 60 percent of women were spending more time educating themselves about the clean category, while 54 percent claim it's important their skin-care products have a point of view on clean," says Cindy Deily, senior director of skin-care merchandising at Sephora. "We took shoppers' desire for even more transparency in beauty, particularly in the ingredients they'd like to avoid, as a clear sign that Sephora had a responsibility." Among the 50 brands that carry this new seal at the retailer are Drunk Elephant, Summer Fridays, Origins, Indie Lee, Supergoop!, and, indeed, Caudalie.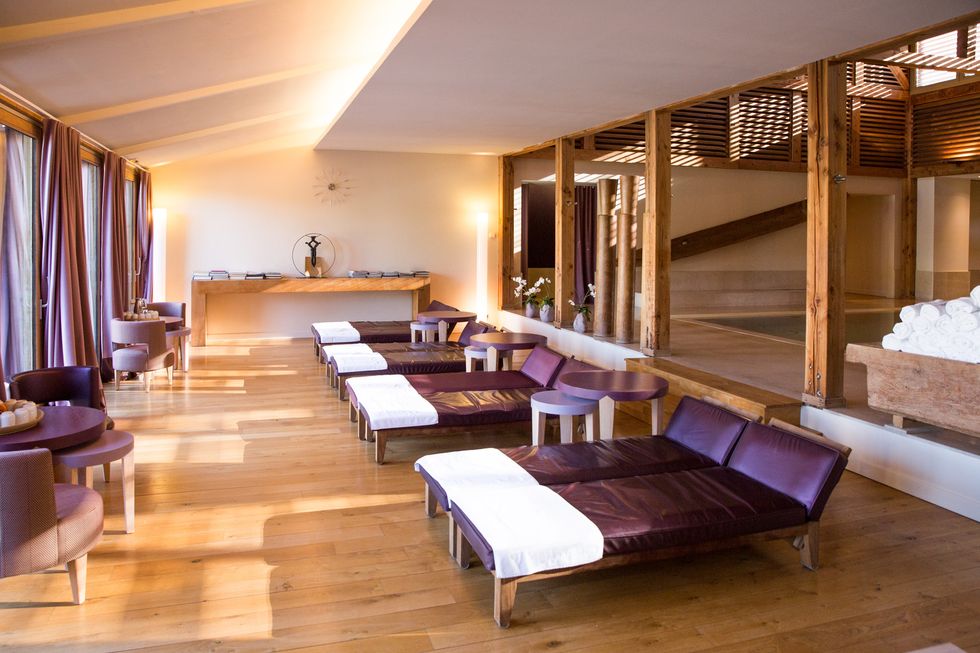 "We work with pharmacists, toxicologists, and dermatologists, and they are the ones who review the technical data sheet, test the ingredients, and make sure that all the synthetic ingredients we use are absolutely non-irritating," explains Thomas. So while the first priority of her products is that they work and are safe, a driving goal for Thomas is to use as many plant-derived ingredients as possible when they can really make the cut.
This week, for example, marked the launch of a new line with the brand's first plant-derived salicylic acid:
Caudalie Vinopure
, a toner, serum, and moisturizer for oil control. "I've been asked to launch a product for combination to oily skin for years," she says. "I wanted the main ingredient to be salicylic acid because it's very powerful and great for combination to oily skin, but I couldn't find a 100 percent natural salicylic acid that was effective enough. But I found one a few years ago, so this is the core of the formula."
Derived from the wintergreen plant grown in Asia, far from the grapevines in picturesque Bordeaux, it
'
s one more potent natural beauty ingredient that any beauty buff will be interested in, no matter their school of thought.
Want more stories like this?
A Wellness Weekend Away from L.A.
The Scary Side Effects of Air Pollution on Your Skin
Three Summer Styles Perfect for Natural Hair and Braids