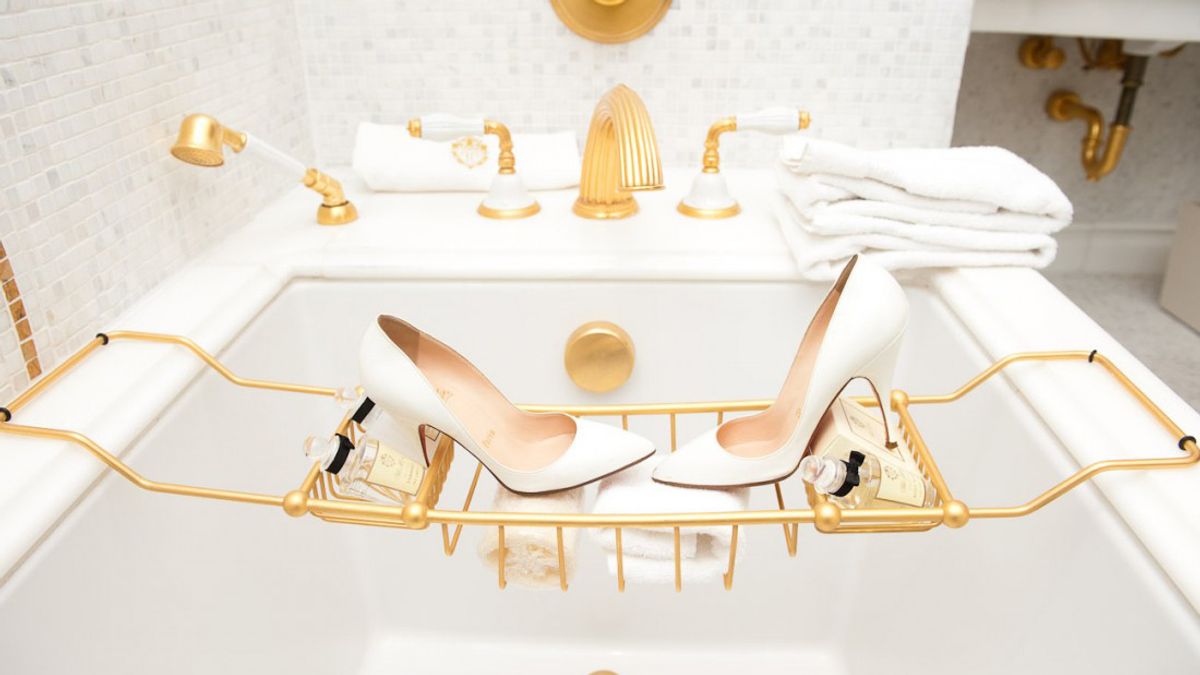 Skin
Clean-Beauty Powerhouse Follain Launches 4 New Bath & Body Products
Get ready for sinfully soft skin.
When it comes to clean beauty, you'd be hard-pressed to find a better retailer to trust than Follain. The brainchild of founder Tara Foley, the company sources and sells the top brands for clean makeup, skin care, and hair care all in one place. And now, six years after the company first started, the company is debuting its newest private-label collection of four bath and body products: the Sugar & Shea Body Scrub, the Everywhere Lotion, the Instant Body Glow oil, and Lip Balm.

Like everything they stock, Follain's latest products are non-toxic but never feel too crunchy-granola. Fans of luxury beauty will still be eager to display the deep green and amber glass bottles on their bathroom shelves. During the launch event, Foley explained how carefully considered the packaging is, especially for the body scrub, which comes in a tube rather than an open-top jar like many other scrubs. No more accidentally flooding the product in the shower as you scoop it out for application.

Each of the products is beautifully scented from natural ingredients and essential oils like sunflower, mandarin peel, and lavender. Both the body oil and lotion are deeply moisturizing, thanks to a blend of jojoba oil, chamomile flower oil, and mowrah seed butter for the former, and cocoa seed butter, aloe, and glycerin for the latter. And since the body oil is actually a dry oil, it sinks in without the greasy finish, meaning you don't have to wait half an hour in front of a fan to get dressed—crucial for the morning-shower folks among us. But it's the adorable, teeny tiny lip balm that we love the most—the silky blend of argan oil and shea butter soothes on contact, while the added vitamin E helps fight free-radical damage. Plus, the product itself is extra wide, perfect for swiping on the go without skipping the corners of your mouth. Don't pretend like you haven't missed a few spots before…

Follain's four new products launch today, April 16, on Follain.com and retail between $9 and $28. 

Want more stories like this?

What We're Really Talking About When We Talk About Natural Beauty
I Might Have Found My Holy Grail Mascara
The 11 Best Luxury Spas in the U.S.