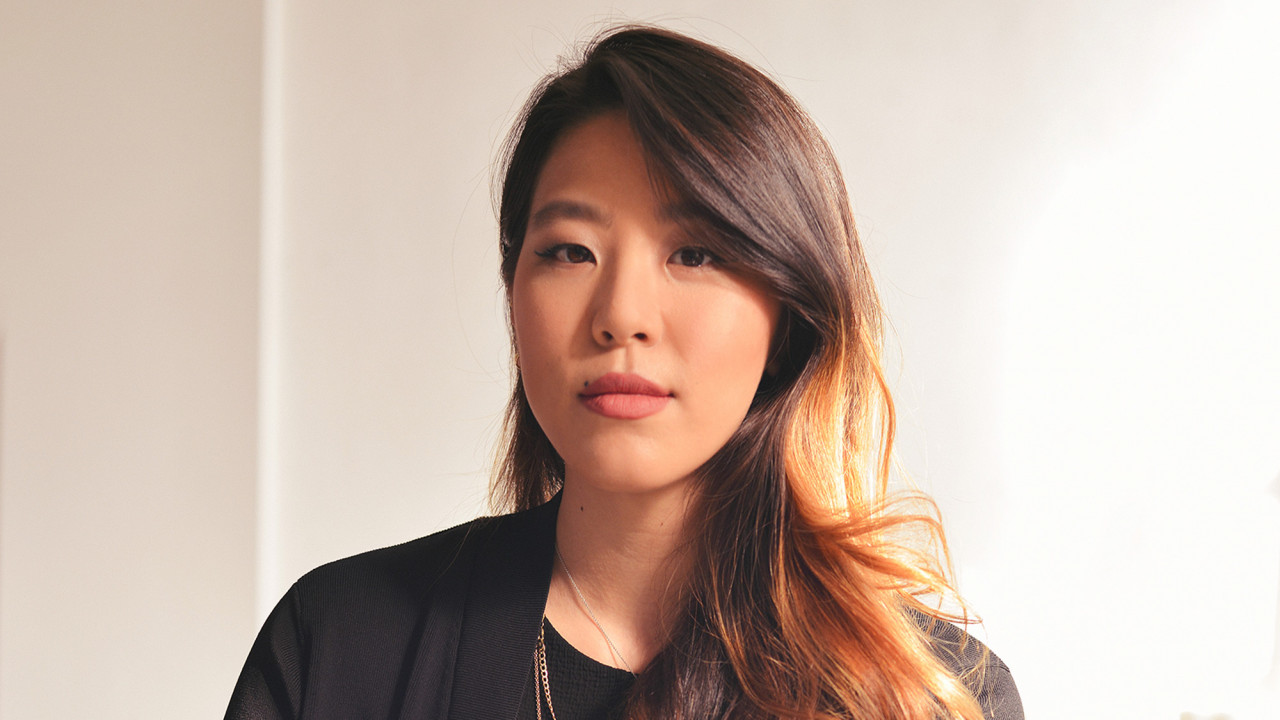 How to Elevate Your Skin-Care and Fashion Game for Spring, According to a Stylish Botanical Beauty Expert
Including the most perfect mules, freshwater pearls, a genderless fragrance that smells like grass.
In New York, it feels as though spring has already sprung, with crocuses pushing through brownstone window boxes and a light jacket being all you need to take a twirl around the block. Of course, because it's 2020, those crocuses will probably all die when it snows later this month and there's a 50/50 chance that a downpour will start up on your next walk around the neighborhood, but that's beside the point. We're excited about spring, and we won't let anything rain on our parade—literally or figuratively.
We couldn't think of anyone better to share our enthusiasm than Jina Kim, who founded the sustainable, botanical skin care brand Circumference with her husband, Chris Young, in 2018. Not only has Kim created five of the most perfect skin care products we've tried in a long time, her Instagram is full of swoon-worthy moments of herself posing with her adorable toddler in matching Haptic Lab quilted coats or pairing JINsoon's baby-blue Aero polish with a pair of mules in the exact same shade (which she bought at a night market on her last trip to Korea).
Perhaps the best part about Circumference—and, as it turns out, Kim's philosophy on fashion and beauty in general—is its sustainability. Circumference is made from nutrient-rich botanicals, harvested in their native regions. Or, as Kim puts it, "By building up our own supply chain from scratch, it's enabled us to work outside the confines of how the beauty industry currently operates." And it shows.
We love Circumference for its clean, simple approach to skin care. Her toner, face oil and vitamin C serum are in our everyday routine, and her Green Clay Detox and In-Depth Hydration face masks have kept our skin dewy and clear all winter long. But it's not just Kim's take on skin care that is enviable. We peppered Kim with burning questions about spring fashion—and let's just say we're even more stoked to throw our winter coats out the window now.
What are you most excited to wear in spring weather?
"I'm so ready to trade in the thick puffy coats for some lighter pieces. I have a favorite Isabel Marant oversized trench that I'm always excited to bring back into rotation. It's super lightweight and perfect for spring. I'm also excited to start showing some ankle again! I just got a pair of cropped, extra-wide Tibi pants I'm looking forward to pairing with these Dear Frances sandals."
What niche fashion brands are you psyched about for springtime?
"Another Tomorrow is a new sustainable brand that just launched. Everything from the quality of their materials to their philosophy on sustainability is well thought out.
"CUUP has the best bras I've ever worn. The fit is super comfortable and supportive and the design is so minimal and sexy. The Balconette and Plunge are my favorite styles.
"And since I had my son, I've been really excited to discover some amazing children's clothing brands. There are so many well designed, fun brands that I wasn't aware of before I had Miles. Some of our favorites are Mini Rodini, Granelito, Tiny Cottons, and Two Bridges."
How about small beauty brands you're excited about for springtime skin care?
"It's been exciting to see the trend of new cosmetics brands that are mindful of using healthier ingredients. Two brands that I've been a fan of this year are Kosas and Westman Atelier. The Kosas tinted face oil is my daily go-to. It has just enough coverage to even out my skin while still feeling breathable. I love the Westman Atelier cream blush, it's the easiest, most blendable application.
"And Maison d'Etto is a new fragrance line that recently launched and the scents are all incredible and the packaging is absolutely beautiful. I've added the grassy and refreshing Macanudo to my rotation for spring this year."
What are your favorite ways to usher in spring?
"Being outdoors! We have a one-and-a-half-year-old toddler who's eager to take on the world. He needs all the space he can get to run around and go wild. We live just blocks away from Prospect Park so we're excited to finally get some sun and fresh air."
What's on your fashion wish list for spring?
"I've been more mindful of my purchases, so my wish list is usually composed of classic, versatile pieces that I can wear through multiple seasons.
"I have my eyes on Hunting Season's white crossbody. I've also been on a pleats kick, and I'm loving the Issey Miyake Pleats Please cropped trousers. The green or pink color would be so beautiful for spring, but I'll probably go with my usual black or nude.
"And this is not exactly fashion, but I'm excited to get some new spring home scents to get into that warm-weather mood. Two of my favorite local sustainable brands are Keap and Brooklyn Candle Studio. The scents are amazing and they are very affordable, so there's no guilt about burning them 24/7."
Any jewelry you're excited about buying or wearing this spring?
"I've been loving the recent comeback of pearls and the modern take on them. Agmes NYC has freshwater pearl earrings that are so unique and irregular in shape—such beautiful, organic-feeling pieces. Prounis has a pair of insanely beautiful, handmade pearl/emerald/gold drop earrings that I've been dreaming of for quite some time."