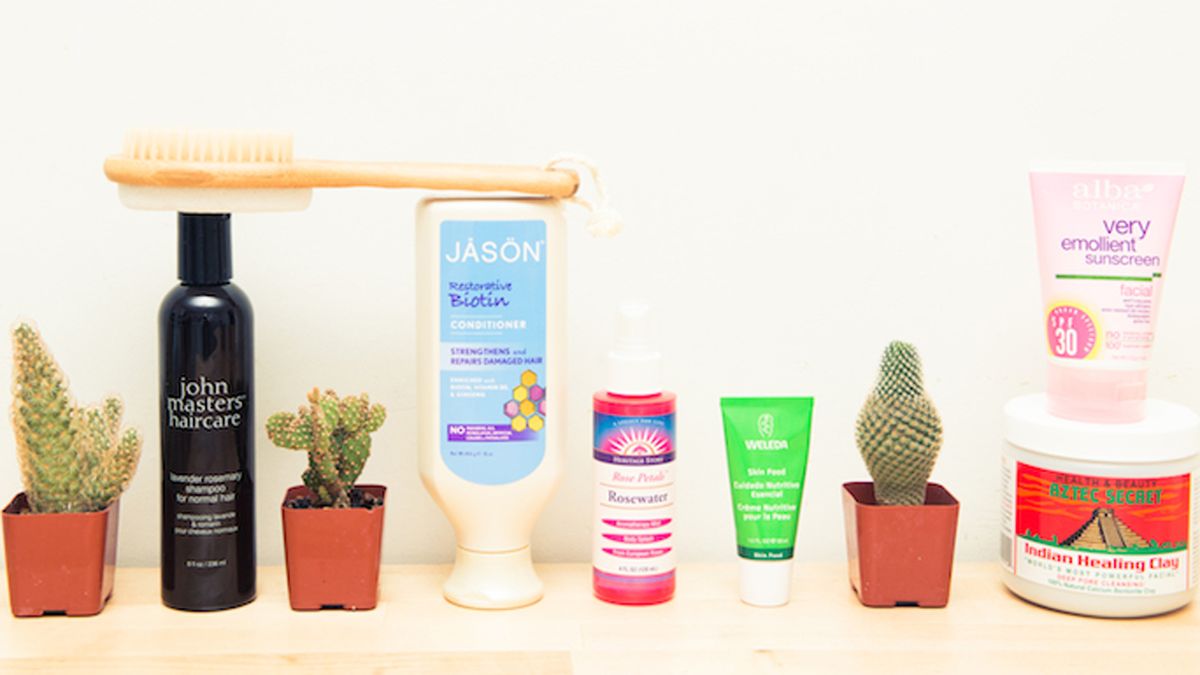 Shopping
From a superfood cleanser to a hair balm, clean beauty is easier than you think!
As far as we know, humans aren't going anywhere anytime soon. But despite knowing this, we continually treat our planet like it is indestructible, which—as the harrowing
effects of climate change
prove—it is not. One culprit you might not consider as especially detrimental to the Earth is the beauty industry. There are still numerous products on the market that contain harmful chemical agents, including
parabens, sulfates
, phthalates, and more known carcinogens. Interestingly enough, the E.U. has banned 1,328 chemicals from their cosmetics, but the United States has only banned 30. On top of that, beauty products make up for more than 120 billion units of packaging that are produced every year,
as reported by Zero Waste Week
last year, which in turn contributes to the loss of 18 million acres of forest 
per year
.
Fortunately, there are many brands successfully making a difference with their beauty products. They've committed themselves to avoiding harmful chemical agents, using more eco-friendly packaging, and even donating to causes that want to make the Earth a little greener. While our makeup routine might not seem like it has a major impact, we want to go the extra mile to ensure we're limiting our effect on the planet wherever we can be.
So if you want to celebrate Earth Day today and look absolutely stunning while doing so, check out 16 of our favorite all-natural beauty brands below.
---
1 / 16
Snow Fox Skincare Herbal Youth Lotus Tonic
, $40
Snow Fox's founder struggled with rosacea, so their formulas are created to keep each and every consumer in mind. They are "complex and multi-layered, designed to focus on delivering real results." They're also certified organic, natural, plant-based, and vegan. We love this Herbal Youth Lotus Tonic because it keeps our skin looking dewy and fresh.