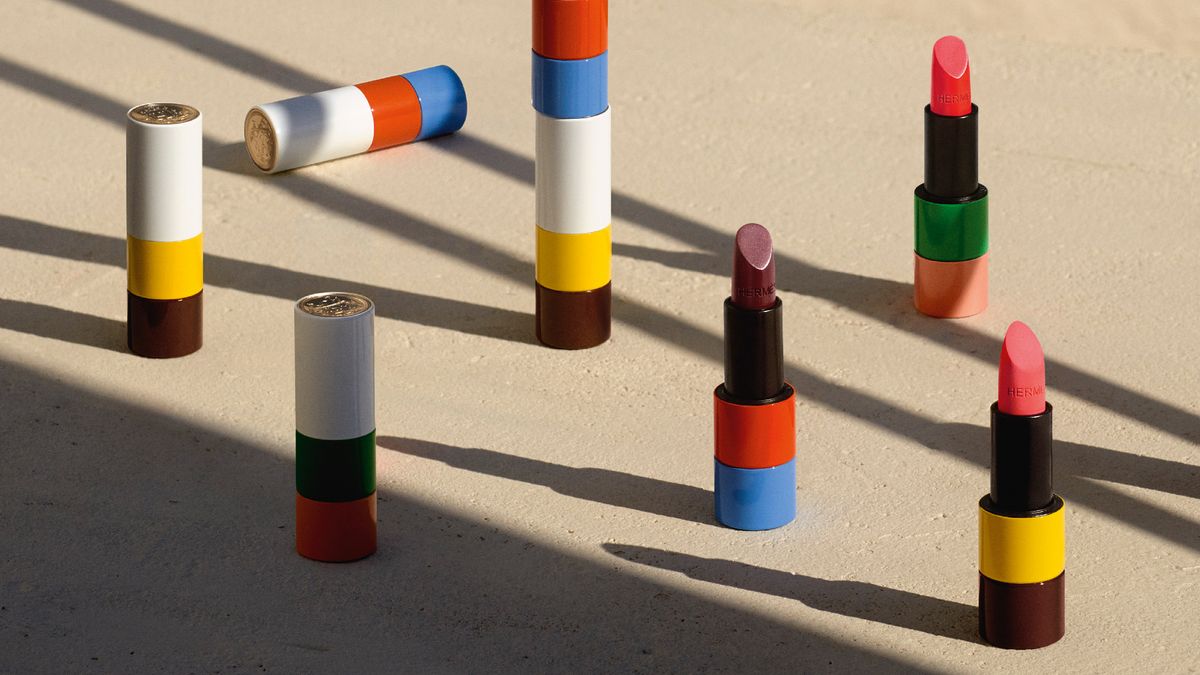 Makeup
The Birkin Bag of Lipsticks Is Finally Here
You can shop the new Hermès Beauty collection today.
Like most women who own too many lip products, I have trouble picking out which shade I want to wear on any given day. But a couple of drawers containing a few dozen options pales in comparison to the task the Hermès team faced when deciding on the colors for the new Hermès Beauty collection. The historic fashion house has 75,000 proprietary shades (you read that right) to reference, with hundreds more being added each season, all of which are housed on silks at the brand's Lyon archive. Somehow, from those thousands of colors, Hermès Beauty settled on 24, debuting today with lipsticks—14 with a satin finish, 10 in matte—as well as a lip brush, balm, shine, and a universal lip liner. There's even a leather carrier to hold the bullet, because that's how a lady carries her
lipstick
.
Pierre-Alexis Dumas, the artistic director of Hermès, perhaps best summarized the philosophy of the brand's newest endeavor, stating, "I believe beauty at Hermès is not about appearance, but about well-being." That's a beauty mantra we can definitely get behind—especially on the days when nothing seems to be going right, but at least your lipstick is still on point.
---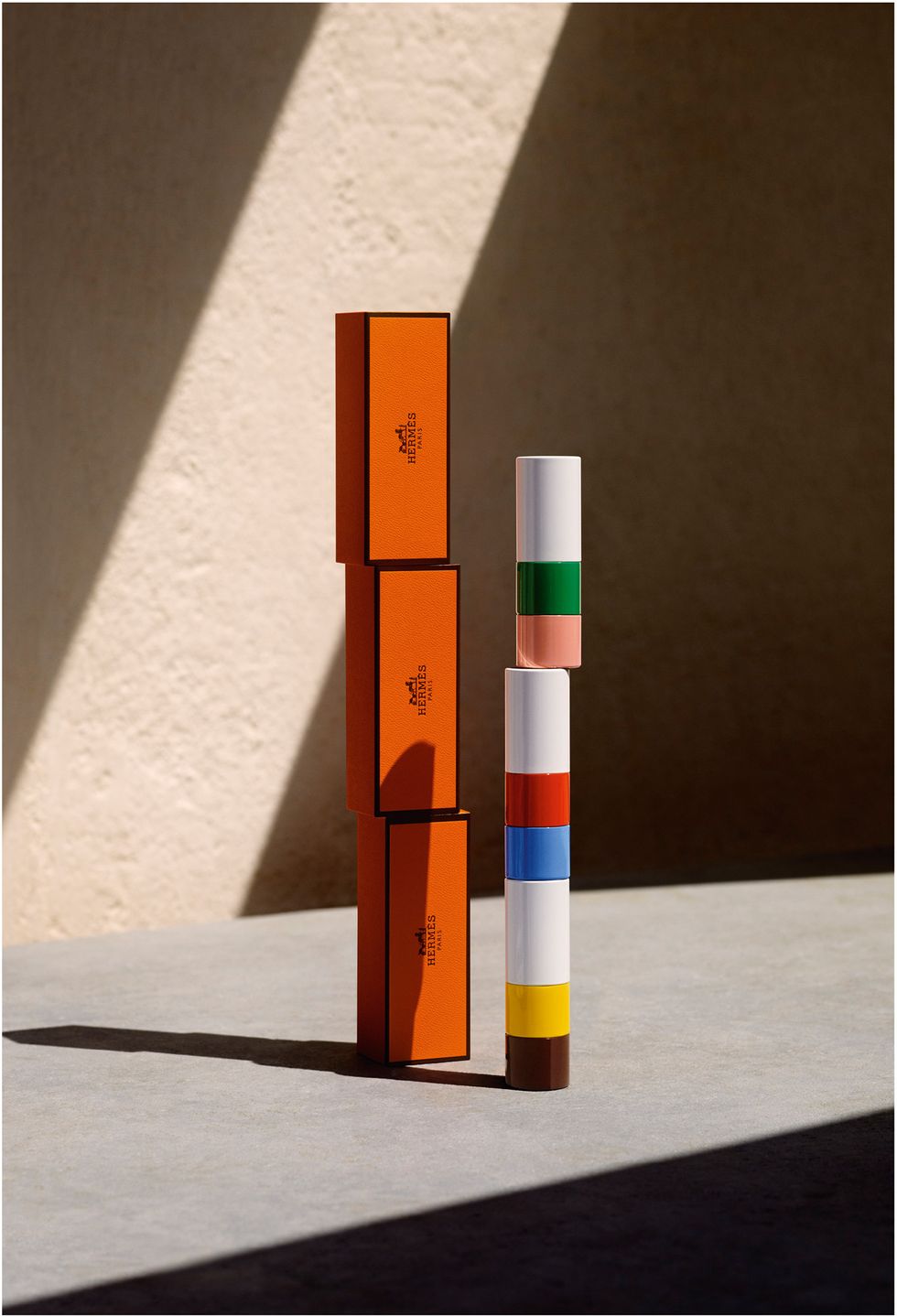 Photo: Courtesy of Hermès
Dumas, along with the trio of Bali Barret, the artistic director of Hermès women's, Pierre Hardy, the creative director for Hermès shoes and jewelry, and Jérôme Touron, the creative director for Hermès Beauty, developed the collection over many years in order to finally bring makeup to the house—a natural extension for a brand to which that telltale orange is so signature. And yes, you
can
finally wear that shade on your lips via Orange Boîte, in either matte or satin, but it's a lot less jarring than it sounds. In fact, each and every lipstick in the collection is exceptional, to the point that my daily selection process has grown much harder.
Even more noteworthy than the creamy formulas is the packaging. Refillable, plastic-free, and beautifully tri-colored, Hardy designed them to look just as gorgeous while languishing on your vanity as when you wear them. Hermès in-house perfumer Christine Nagel also created an entirely new blend just for the lipsticks, which is subtle but also frankly
smells
expensive. Would you expect anything less from a house that often has years-long waiting lists for its iconic Birkin and Kelly bags?
With these lipsticks already on their way to becoming a staple for every beauty devotee or Hermès fanatic, it makes sense that the brand has revealed they'll be launching more products—rumored to be foundation and color cosmetics (please let it be
blush
)—every six months starting in September, in addition to the three biannual limited-edition lipsticks. That means you'll be able to own an entire line of Hermès Beauty for a fraction of the cost of a bag. By comparison, a single lipstick will set you back $67, a relative steal by Hermès standards. So go ahead, start your collection of little orange boxes now. We'll be over here doing the exact same thing.
Hermès Beauty launches today. Shop the collection below.