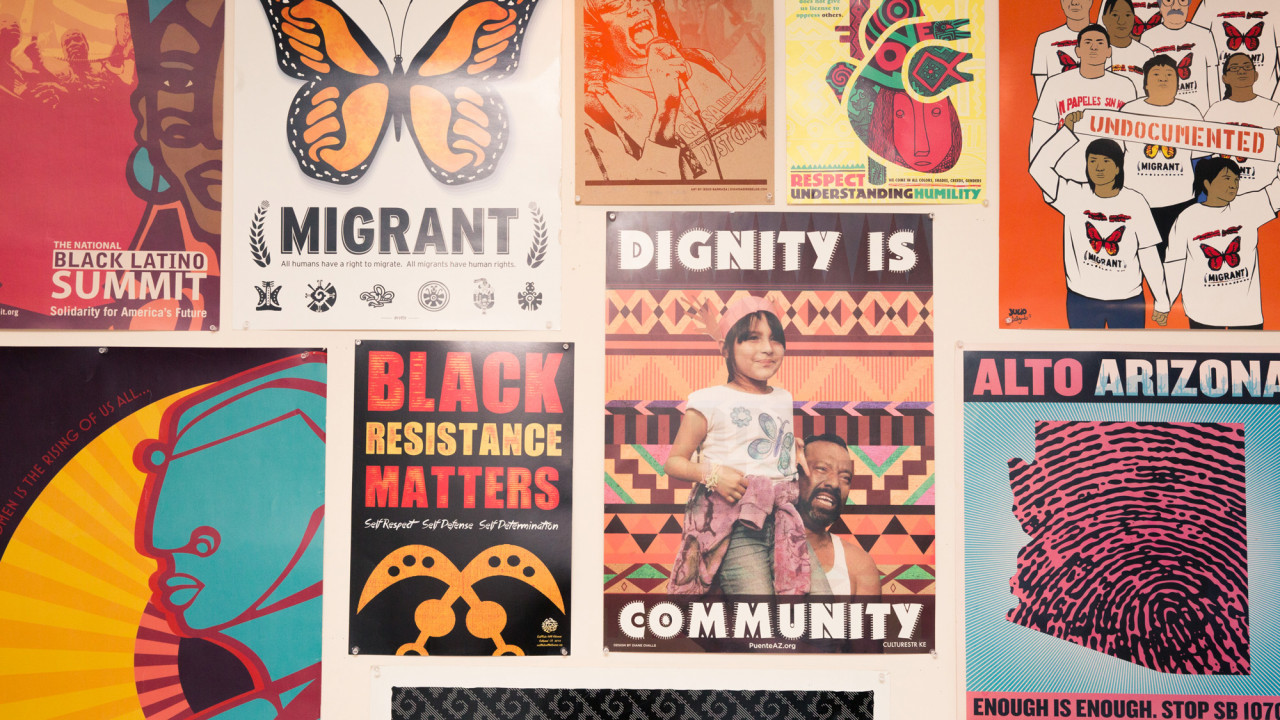 How Companies Are Celebrating Black History Month
And everything else we can't stop talking about this week.
This week on Open Tabs—an assortment of links we have on, well, our open tabs—we're giving you a peek into our own internet habits and the stories and themes we can't seem to stop talking about, like how companies are celebrating Black History Month, what's to come for one of our favorite Netflix shows, Nike's 2020 Olympics collection, and much, much more.
1. How Industries Are Celebrating Black History Month  (via Forbes)
With the start of New York Fashion Week to the most love-filled day of the year, February is definitely one busy month—it's also Black History Month. This February marks the 94th year of celebrating black history and culture as a national holiday. Starting back in 1926 as "Negro History Week," Black History Month has truly evolved into a global celebration. It doesn't just stop at learning about prominent black figures in school; major companies, such as Coca-Cola, Google, Twitter, and more, have stepped up their game this year in honoring some of America's black icons and leaders.
2. Fashion & Politics: Why Women Wore White to the State of the Union (via The New York Times)
Between the president's impeachment trials and the Iowa caucus, it's been a big week for politics. Well, it doesn't stop there: This past Tuesday the president held his annual State of the Union Address, and while some of us can't stop talking about Speaker of the House Nancy Pelosi, there was a lot to take notice of in the crowd that evening. Democratic women of the House of Representatives coordinated all-white outfits in honor of the 100th anniversary of the ratification of the 19th amendment—which granted women the right to vote.
3. Find the Best-Fitting Jeans for You (via The Strategist)
Coveteur and denim go hand in hand (I mean, we have our own Denim Week), so obviously we love to keep up on all the latest trends. If there is one thing we've learned from our obsession over denim, it is that not all jeans are made or fit the same. From skinny jeans to straight legs, check out this guide to help you find your perfect-fitting jeans.
4. Netflix's The Crown Is Ending Sooner Than Expected (via Vanity Fair)
We hate to be the bearer of bad news—but our beloved Netflix Original series The Crown will be coming to a close just after five seasons. Last Friday Peter Morgan, the series showrunner, announced that he will be ending the popular series after realizing that season 5 will be "the perfect time and place to stop." For its final season, fans can expect to see Imelda Staunton play the role of Queen Elizabeth II and will follow the life of the queen into the 21st century. The show will most likely end in the early 2000s.
5. Nike's 2020 Olympics Collection Is Officially Here (via Hypebae)
On Wednesday night Nike held a very grand fashion show during NYFW and showcased an extensive collection of new products and upcoming collaborations. They also unveiled their official uniforms for the 2020 Tokyo Olympic Games. The latest uniforms for basketball, track and field, and, most recently, skateboarding will be decked out in the original red, white, and blue. Not to mention this is the first year the sportswear company will truly focus on sustainability first. The 2020 Summer Olympics will start on July 24th.
Want more stories like this?
4 Fashion Insiders on What Black History Month Means to Them
12 Great Books on Black History, Culture, Sexuality, and More
A History of Black Costume Design in Film and Television