4 Fashion Insiders on What Black History Month Means to Them
It's not just a month, "it's a lifestyle."
Living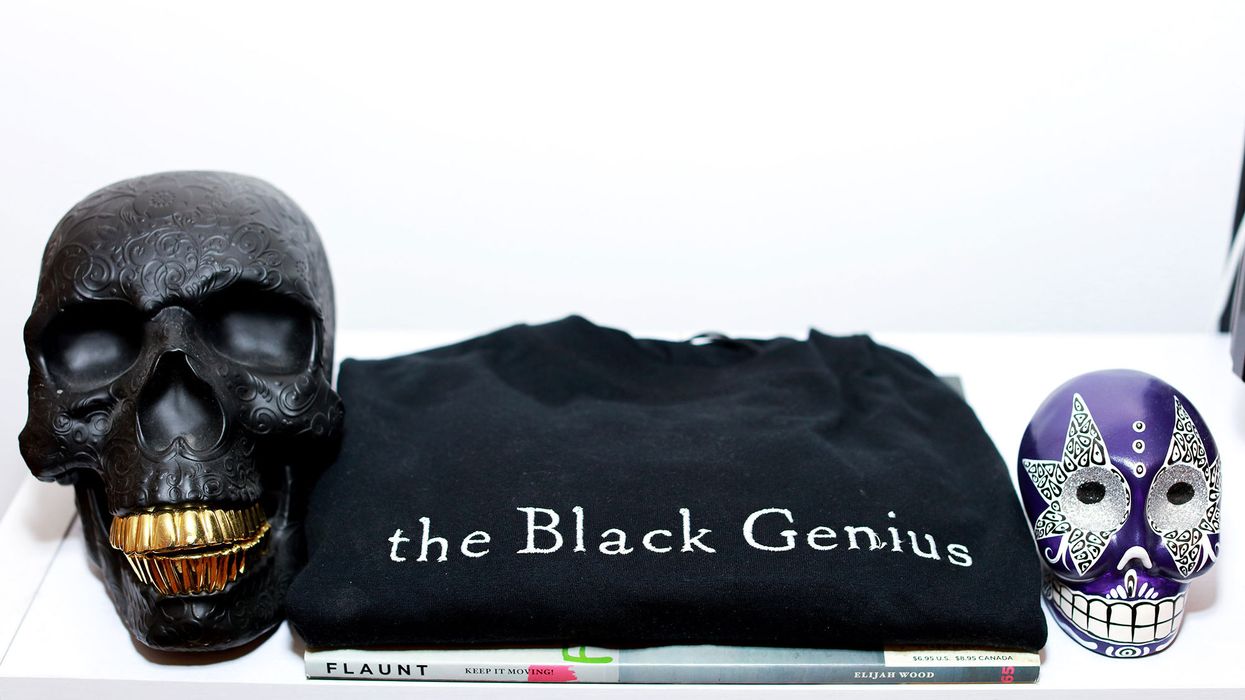 In 1926, historian Carter G. Woodson
had an excellent proposal
: designate the second week of February as Negro History Week, dedicated to celebrating the accomplishments of African-Americans and educating young people about the countless contributions black people have made to society. Today, February is recognized as Black History Month in the U.S. and Canada, and while the cultural landscape as it pertains to race has shifted in the right direction since 1926, this acknowledgment is still very necessary. Against insurmountable odds, African-Americans have enriched the country with strides in academia, art, politics, fashion, medicine—every single aspect of our society and culture. Ahead, three Coveteur alums share why Black History Month is important to them. 
---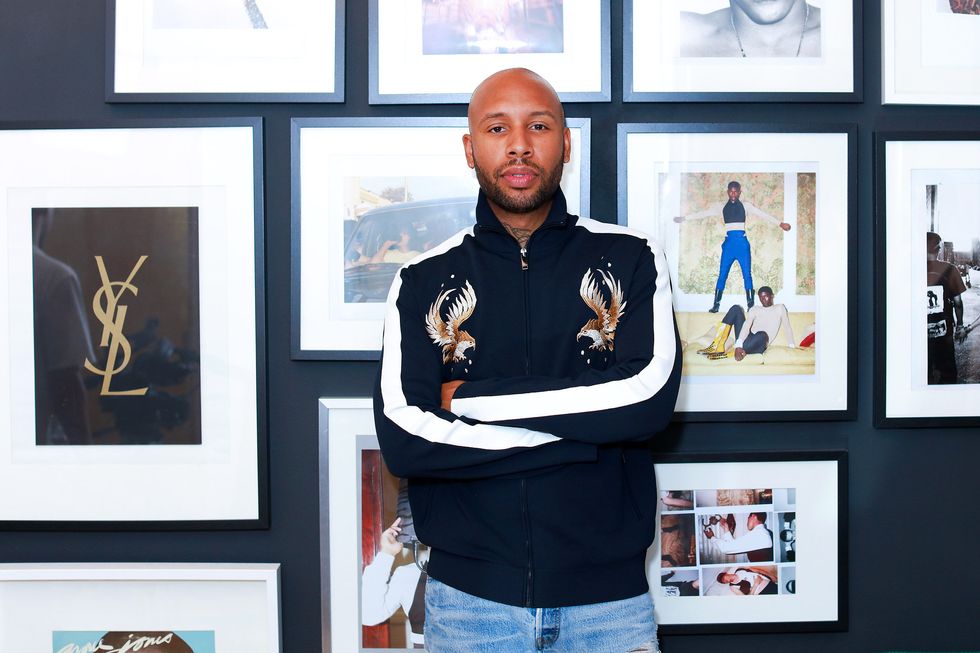 "Black history is a very important part of my career, because it's often the source of inspiration or launchpad for so many of my ideas. I grew up watching shows like Soul Train, Yo! MTV Raps, and A Different World, where you saw unabashed blackness in all of its forms and shades. I loved movies like Coffy, Foxy Brown, The Bronze Venus, The Wiz, Dolomite, and Carmen Jones. I had so much to feed my eyes and mind growing up that, when I'm working on a project or styling something, my references are unlimited."


Editor-in-Chief, Teen Vogue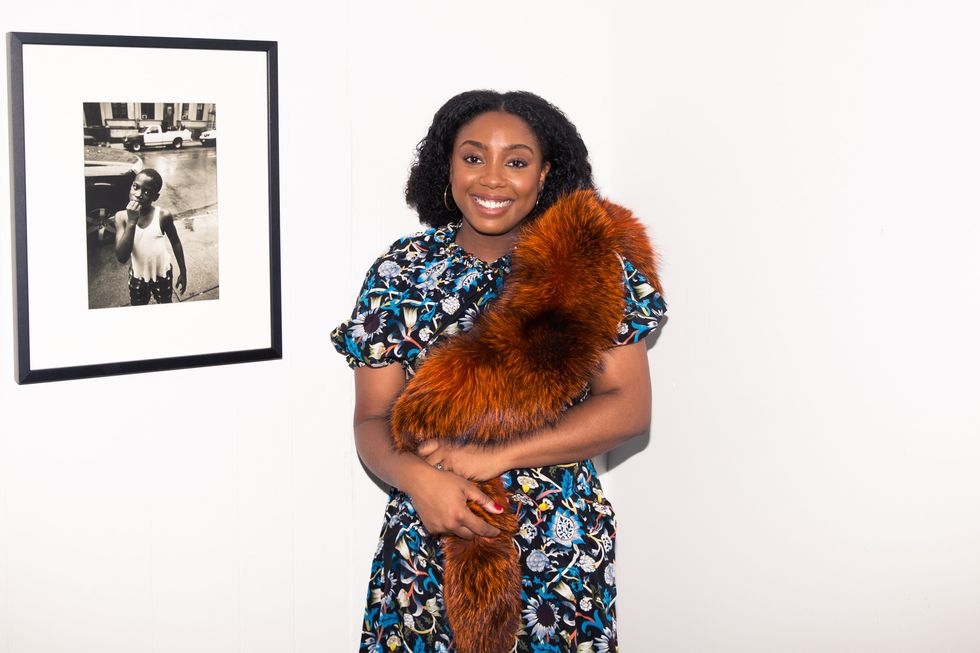 "Black History Month isn't just a month to me; it is a lifestyle, a reason for pushing myself further, and [a] constant reminder of the responsibility I have to do better than those who have come before me. I constantly think about Ava DuVernay's words, 'Become your ancestors' wildest dreams,' because it makes me extremely emotional to fully understand that so many black men and women have died, suffered, and endured more than I can imagine so that I can use my voice and creative talents freely.
"Growing up, my grandmother would take me to an all-black female senior citizen center, and that's where I learned how to sew, crochet, and knit, and was introduced [to] the joy of clothing surrounded by black women. Years later, my mother took me to the
Ebony
Fashion Fair show, an annual event created by Eunice Johnson that ran across the U.S. for 50 years showcasing beautiful clothing from Dior and McQueen to Stephen Burrows and Ann Lowe. It was transformative to me as a young brown girl to see not only the incredible designs, but to envision myself as part of that world.
"Now that the
Ebony
Fashion Fair is no longer, it's even more crucial that the
fashion industry recognize the immense contributions that people of color have made
. And that's what fuels me to get up every morning—getting women of color on the platform that they deserve and transforming beauty standards to push change in fashion both on and off the runway, all 365 days a year."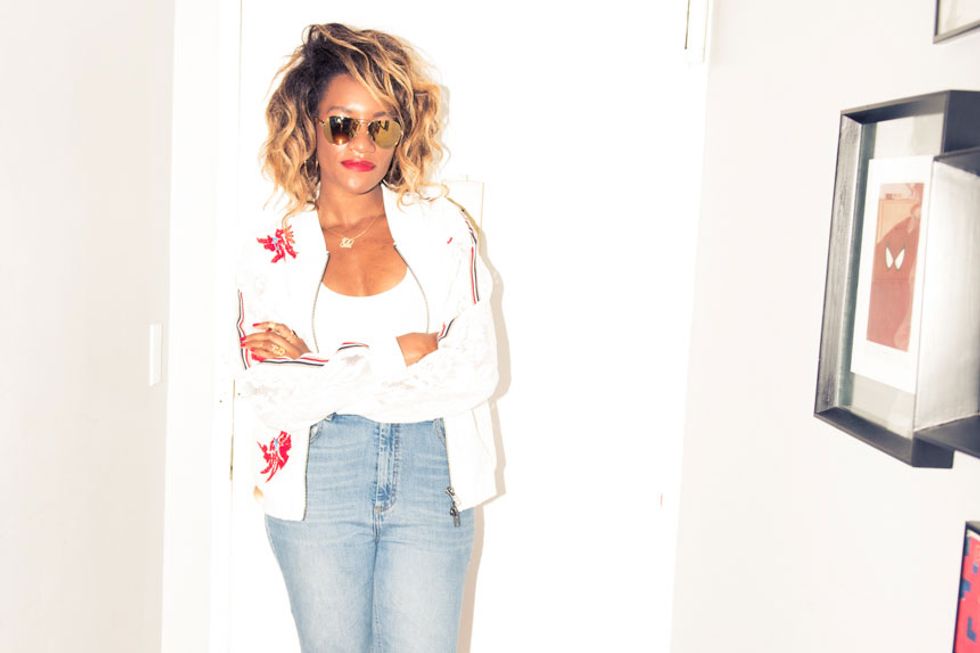 "I never cared about Black History Month when I was growing up. I went to a single-sex prep school in Greenwich, Conn., where I could count the number of black girls in my grade on one hand. (On three fingers, if I'm being specific.) Black History Month always felt very awkward to me in that setting. I could never appreciate it because I felt so exposed and uncomfortable, more so than I already was.

"In college, I did my own thing and only took the classes at NYU that were most suited to me maximizing my time as an intern. I learned a lot more than in high school, but my focus on school was a means to an end for me, and black history was not central to that mission. As an adult, however, I am constantly learning new things about black achievements throughout history, and I am actually quite shocked about my ignorance about a lot of people, places, and things that I should know. If anything, I'm over-educated, but definitely not in this area, so I truly regret the fact that I never took it more seriously in school when I was there.

"Furthermore, I think that black history is necessary in all curriculums for all students everywhere. I have no idea how schools handle this kind of thing now, but I feel when I was growing up, it really was contained to that one month and never mentioned again. My parents and extended family did their best to give my sister and me reality checks whenever possible, but it enrages me to think that my parents were paying astronomical amounts of money for us to only get taught a very selective perspective of history. What a strange way to compartmentalize and essentially underscore the influence of white supremacy.

"I am thankful now for the internet and social media because I can do my own research, and I am learning new things all the time, during Black History Month and beyond. And to be honest, I'm happy to educate anyone who needs a lesson any day of the year."


Fashion Director, Teen Vogue and Allure