The Art of the Side Hustle
How to start a business when you have a full-time job.
Career
We've seemed to enter the precipice of the side-hustle era. Maybe it's the siren call of luxury experiences and things, or the fact that basic living expenses outweigh an average full-time salary. It could be from the deep desire for an outlet, a hobby, anything that isn't our day job. Or the dream of, well, having a dream job. My side hustle—a very new hustle, I should preface—came organically.
I've loved jewelry since I can remember, but my sensitivity to metals made fine jewelry my only option. Read: more expensive. But I did love the longevity, intergenerational element, and sentimentality that comes with solid gold and precious and semi-precious stones. Because I couldn't afford new fine jewelry, I started getting crafty with sourcing vintage and estate jewelry from auctions, pawnshops, and dealers. I started finding pieces for friends, who then, one Aperol-fueled night in
Portugal
, convinced me to start selling a curated selection of my finds on
Instagram
, which I photograph on as many beaches as I can. (
You can check it out here
 if you fancy!)
Because I don't consider myself a pro at the side hustle—just yet—I tapped my friend Jamie Taylor, who segued from a marketing executive to owning her own lash and brow studio,
Mirror Mirror
in Toronto. Here's where our thoughts on starting a side hustle intersect.
---
Make Sure It's Something You Enjoy
The most crucial point. Remember, a side hustle is going to take up your precious free time, so make sure you're doing something you love and are passionate about. Ask yourself, is this going to (not to sound all
Marie Kondo
) give you joy, or are you just doing it for the money? If it's the latter, it may just make you more miserable. So take the time to tap into something you look forward to doing after you finish your 9-to-5. The extra dollars are just a bonus!
Try Something Completely Different Than Your 9-to-5
For both Jamie and I, our side hustles were completely different than our day-to-day. It was a way for us to flex another part of our brains. She was an account supervisor at a big marketing agency by day and decided to learn to do lash extensions on a whim one weekend. "I was looking to learn something completely different than what I was immersing myself in every day. I took up lashing as a hobby, but at that time, I wasn't sure if it was going to be my full-time thing," Jamie shares.
Be Respectful of Your Full-Time Gig
The last thing you want to do is muddy the waters between your full-time job and your side hustle. Remember, your main gig is the job that gives you security, benefits, and a healthy chunk of change to pay your bills, so stay focused while at the office. Hey, your employer might be an excellent champion for your side biz if you show them your dedication to your job hasn't waned.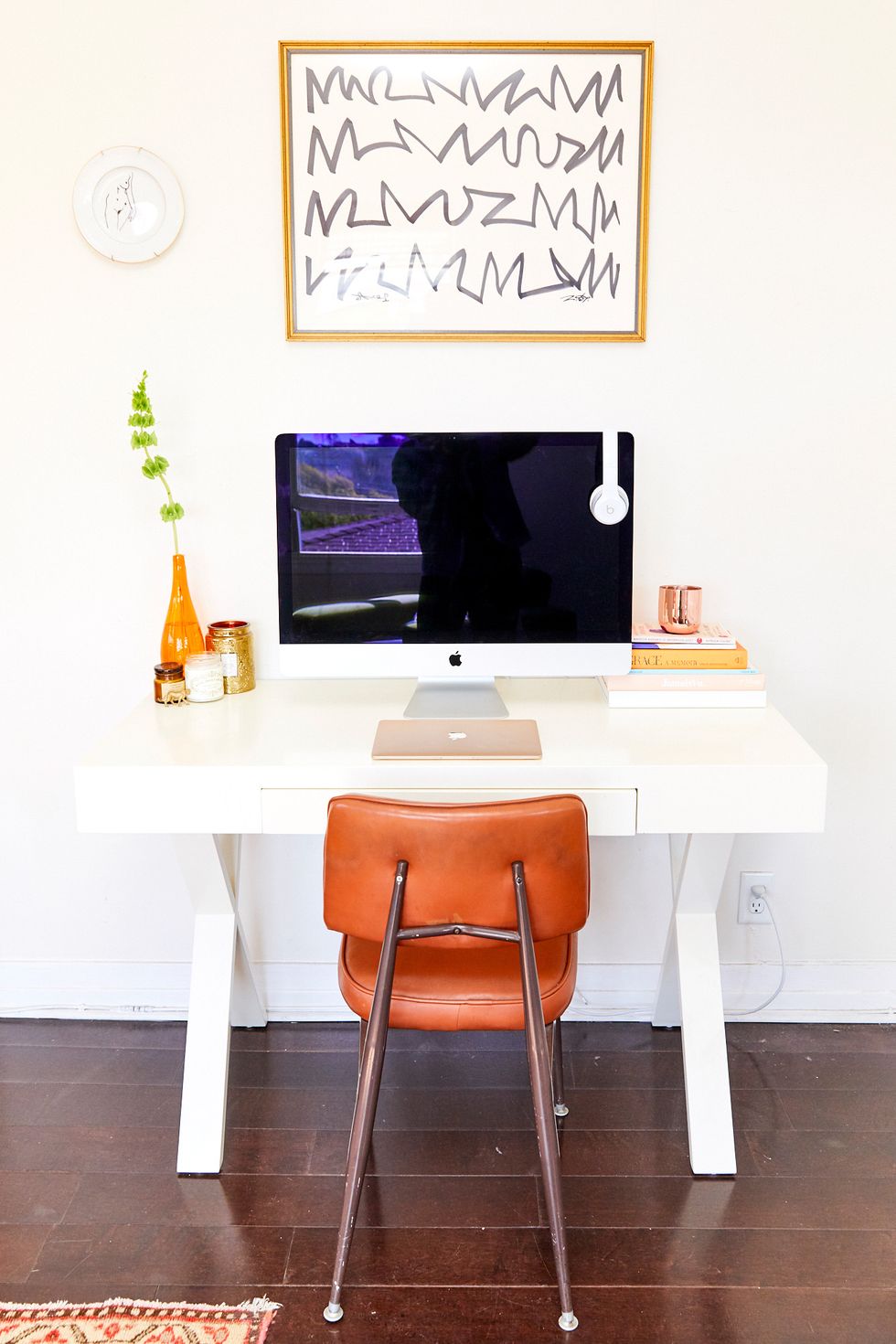 Be Efficient with Your Free Time
You'd be surprised how much you can get done if you wake up an hour earlier each day. Since my business is Instagram-based, I do most of my posting in the AM—leaving my communication with buyers to after-office hours or when I'm taking a few minutes to eat my lunch. And my weekends are when I manage my inventory, source, and shoot my product. I differ from Jamie because I have more flexibility in my schedule. But back to my first point on this list: Both of us turned the hobbies we love into businesses, so we looked forward to dedicating our free time to make them work.
For her, since she's appointment-based, she needed to give up her evenings (often up until 10:00 PM) and entire weekends. "In the beginning I had to train and practice on weekends, when there was no 9-to-5 work to be done, because my marketing job often had weekend work. I took clients evenings and weekends (sometimes even at 6 AM) for a year and a half before I left my job to pursue it full-time."
Make a Business Plan
Before she felt comfortable taking the leap to turn her side-lash business into a full-time endeavor, Jamie took some steps to lay some solid groundwork. "I talked to a lot of people that were either entrepreneurs, or they were current beauty or lash business owners. I started to immerse myself so that I could learn as much as possible. I dug into other lash artists' businesses in the city, taking a look at their calendars to see how busy they were—I was also lucky enough to know a few lash artists that told me there were more than enough women in the city who needed appointments. I spoke to a lot of people, whether it be entrepreneurs or mentors, about their connections for a good bookkeeper, a good accountant, seeing if someone had a template for a great business plan," Jamie says. Remember that you're in a great position when you have a full-time job to do all the prepping and planning of a business without the risk of having no income. So use this time wisely!
Have Fun!
Not to wax poetic once again, but try to enjoy this time! Don't put too much pressure on yourself, and enjoy your creative freedom and the extra money that comes with it.
Want more stories like this?
11 Inspiring Women on How They Start Their Day
Are You a Night Owl? Blame It on Your Genes
What Kind of Introvert Are You?