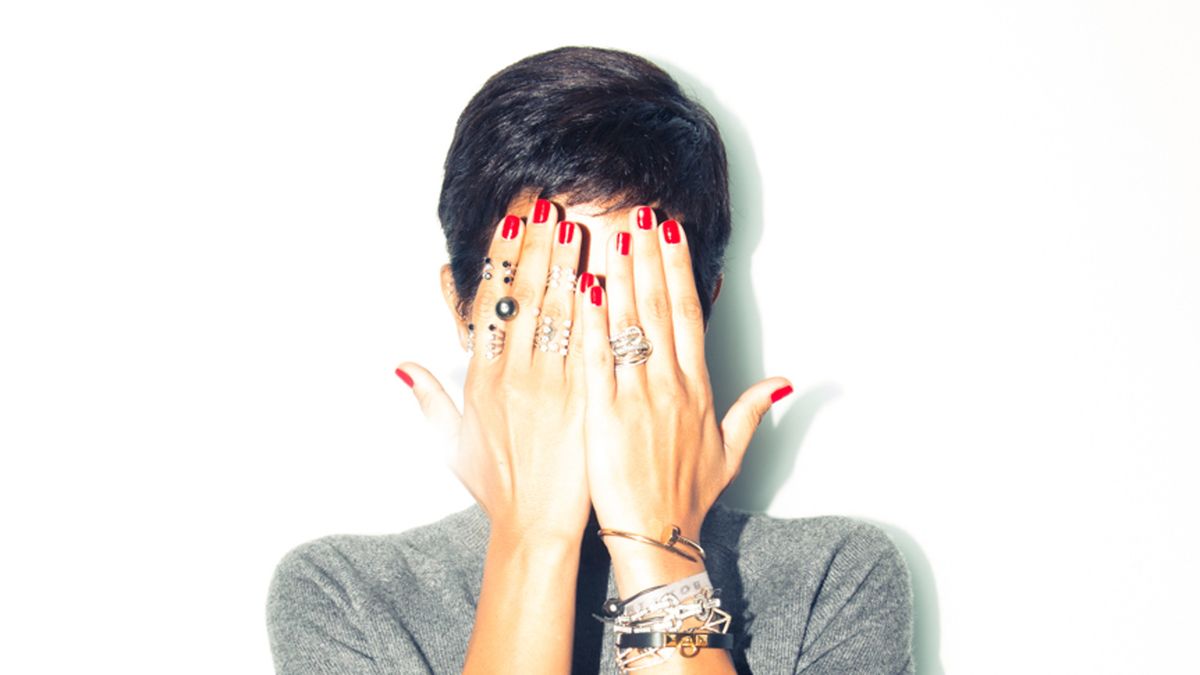 News
What Kind of Introvert Are You?
And everything else we can't stop talking about this week.
This week on Open Tabs—an assortment of links we have on our open tabs for the week—we're giving you a peek into our own internet habits and the stories and themes we can't seem to stop talking about, like how there are different types of introversion, what to know about the Equal Rights Amendment, the latest celeb beauty line, and much, much more. 

1. Are You an Introvert? If So, Find Out What Kind (via The Cut)

We've all taken one of those weird personality tests to find out if we're an introvert or an extrovert. And while we've never done a deep dive into what either of those terms *really* mean, it turns out that there are actually four types of introverts. According to a study done by psychologist Jonathan Cheek, in which he questioned ~500 adults, the four categories of introversion he came up with are social, thinking, anxious, and restrained. 

2. HBO's Insecure Releases Season 4 Teaser (via Elle)

On Wednesday, HBO star Issa Rae took to Instagram to announce the return of Insecure. Coming in hot on its fourth season, fans can look forward to Rae getting her shit together in her brand new apartment with not one, not two, but three versions of her famous "Mirror Bitch." We don't know about you guys, but we're impatiently counting down the days to April 12th when the fourth season will be released. 

3. We're One State Closer on Ratifying the Equal Rights Amendment (via Cosmopolitan)

Let's be clear: As of now, nowhere in the Constitution does it specifically state that men and women are considered equal on a federal level. However, on the state level, we're making strides to change that (it's about damn time). On Wednesday, Virginia officially became the 38th state to ratify the Equal Rights Amendment (ERA) that states "Equality of rights under the law shall not be denied or abridged by the United States or by any state on account of sex." 

4. Taraji P. Henson Launches a Cruelty-Free & Vegan Haircare Line (via Hypebae)

Empire star Taraji P. Henson has just announced her first beauty brand, TPH by Taraji. Sold exclusively at Target, the new beauty line was inspired by Henson's own hair care issues of hair loss and can be used by all hair types. TPH by Taraji will be available on January 29th and we couldn't be more excited. 

5. Why Single Women Are Becoming Homeowners (via Marie Claire)

It's a new year, which can mean new everything; a new you, a new wardrobe, even a new home. In 2019, 17% of homebuyers were single women. Marie Claire and House Beautiful surveyed women across the country to figure out exactly where and what these women were buying. Check out all the info here! 

Want more stories like this?

What Your Breast Shape Says about How Your Bra Fits
6 Ways to Get the Most Out of Your New Job Offer
Do You Need an Ingestible Beauty Routine?