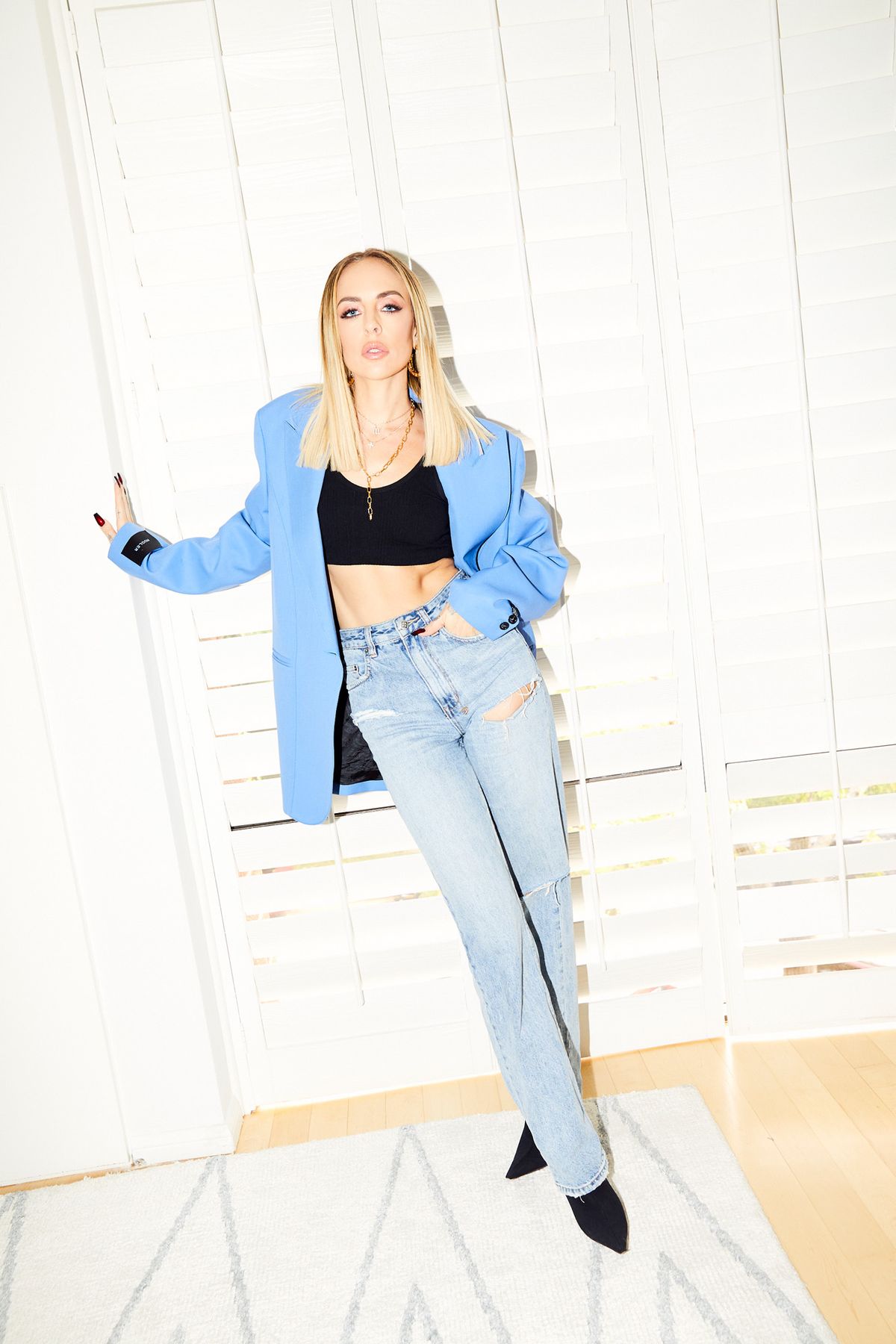 Closet
Rifling through the sought-after stylist's incredibly cool wardrobe. Los Angeles.
Tristan Kallas
Before she sent
Hailey Bieber
down the aisle in that internet-breaking Off-White wedding gown, and before her #ProudStylist moments were all over Instagram, Maeve Reilly was a fashion-obsessed teen in NYC, looking forward to a summer of doing little else but hanging with her boyfriend before starting school at FIT. Her television producer father, however, wasn't on board with that plan and made her intern on the set of a show he was developing. "I showed up the first day, and the stylist was like, 'Can you run off to Bergdorfs and buy 15 pairs of brown pants?' And I did, and I couldn't believe that was a job." Reilly tells us this from the living room of her L.A. condo dressed in a look that's unequivocally her: sweatpants, a cropped white tank, and a pair of Jordans, with flawless makeup, naturally. When she did finally get to FIT, she says, she tried design before fully committing to styling. "I couldn't draw, and I couldn't sew either, but I had all of these ideas. I remember thinking, 'If only I could tell someone what I was thinking and they could make it for me…' And that's exactly what a stylist is. You have this creative idea, and then you work with designers and put it together." Fast-forward to post-graduation, she found herself "banging on Rob and Mariel's door," eventually becoming their full-time assistant. "They had Rihanna during the
Rated R
era, and it was amazing," she says. "I learned so much." A few years and a move to L.A. later, and Reilly now counts Bieber,
La La Anthony
, and Ciara among her regular clients. Her men's portfolio is equally stacked: Channing Tatum and the Chainsmokers, to name a few. And while Reilly's job is to make other people look good, she's amassed a pretty stellar wardrobe herself. More on her career, favorite designers, and personal style ahead.