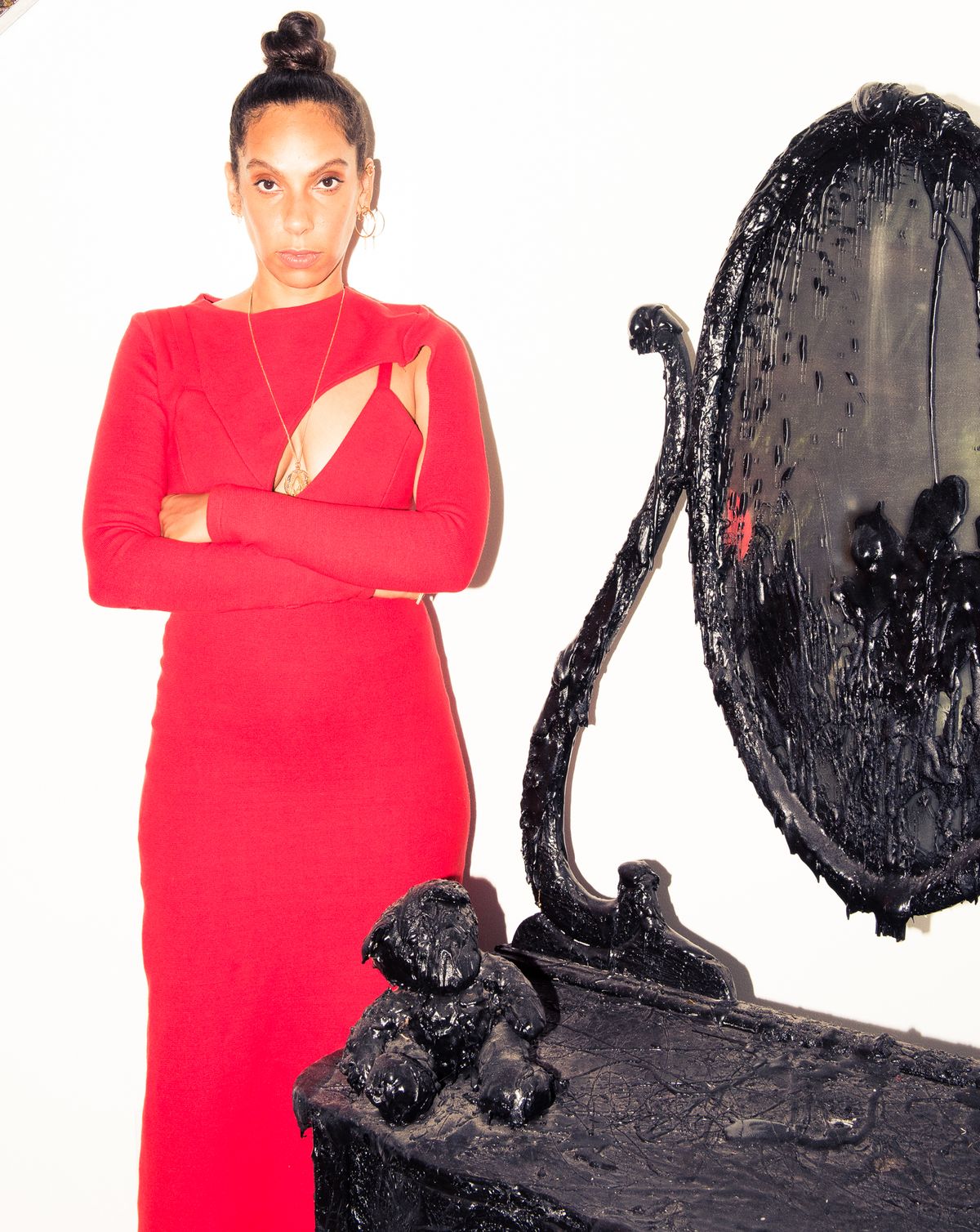 Closet
And it was just as cool as we imagined. Los Angeles. In Partnership with BET.
Laurel Pantin
Think of pretty much any music video you've loved in the past few years, and odds are director Melina Matsoukas is behind it. We're talking Beyoncé's "
Formation
," Rihanna's "
We Found Love
" (for which she was the first female director ever to win a Grammy), Snoop Dogg's "
Sensual Seduction
" (yaaas), and Lady GaGa's "
Just Dance
." Matsoukas is the realest of deals, and also the coolest person you could ever hope to spend an afternoon with. But if you thought directing ground-breaking music videos would be enough for most people, you'd find that "most people" doesn't apply to Matsoukas. She just wrapped the forthcoming film 
Queen & Slim, 
written by Lena Waithe and James Frey, and has garnered much well-deserved praise for her work on 
Insecure. 
Beyond her (numerous) professional accomplishments (did we mention she's the proud owner of two MTV Moon Men and two Mardi Gras Zulu coconuts—more on those later—in addition to her Grammy?), she also happens to be Solange Knowles' best friend ("we're soul sisters for life") and has one of the most unbelievably cool closets we've ever come across. Hello, massive collection of Preen outerwear, gigantic stash of Stella McCartney, and jaw-dropping personal gifts (
ahem
, printed Gucci trench) from a *very* fancy client.
There's more where this came from! Head to
BET
to see the rest of her closet and hear more about Melina's denim obsession.