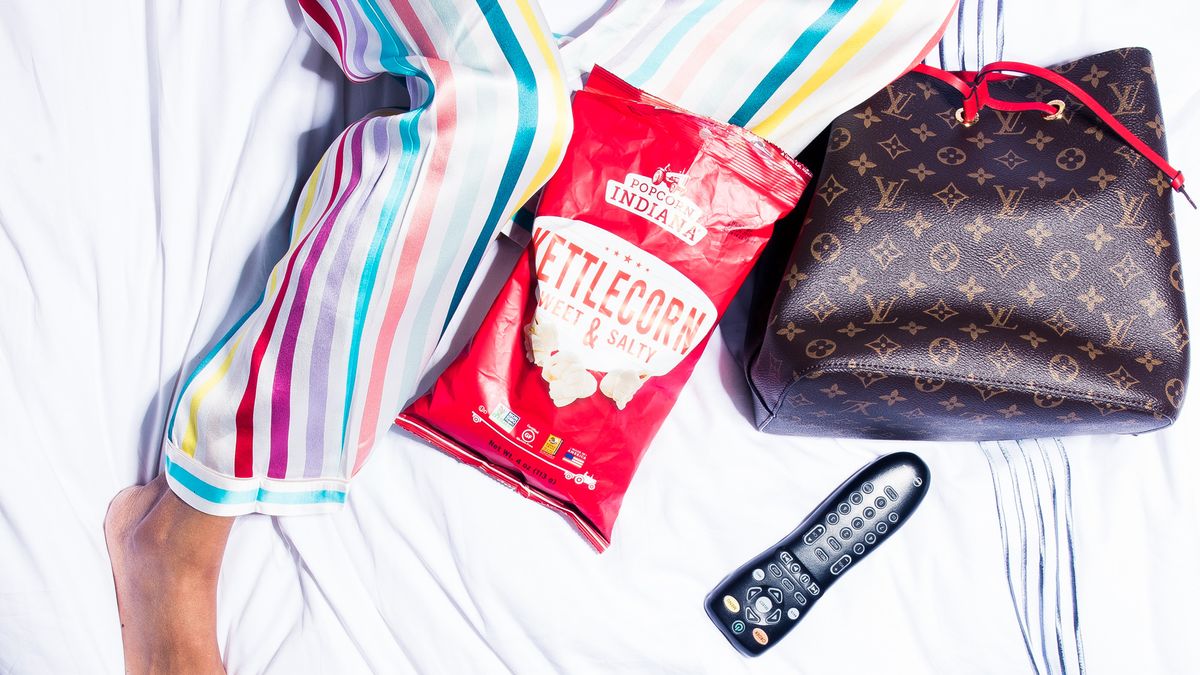 Culture
Everything to Watch on Netflix This Holiday Season
10 perfect movies—some holiday-themed, some not so much.
Meagan Wilson
It's almost time to pile into planes, trains, and automobiles to come together with friends and family this Thanksgiving, which can only mean one thing: It's also time to dig out your stretchiest pants and prepare for some hardcore movie watching. OK, just kidding—the holiday season is about love and kindness and giving back, but it's also such a treat to take a couple of hours of uninterrupted time and watch a damn movie.

Though we have approximately 100 streaming services to choose from these days, Netflix remains the gold standard (at least for now), especially for film. It makes sense: They're the ones who started this whole streaming thing in the first place. And though we definitely cheat on Netflix with Hulu, HBO, and Amazon, and we've even dipped our toes into Apple TV+ and Disney+, we come back to Netflix every time. Here are the movies we'll be watching over the holidays. 

Holiday in the Wild

Does this movie look good? No. Does it look super fun to watch, bowl of popcorn in hand, while it's snowing outside? A resounding yes. It stars Kristen Davis, who takes a solo trip to Africa after her husband ends their marriage—and winds up on a baby elephant rescue mission alongside a hunky pilot (Rob Lowe).

Marriage Story

Speaking of divorce: Pretty much anything Noah Baumbach does is great, and his latest seems to be no exception—it's already getting major Oscar buzz. Starring Scarlett Johansson and Adam Driver, the film goes deep on the realities of divorce. Bring the tissues.

Tiffany Haddish: Black Mitzvah

Yes, yes, yes! We fell in love with Tiffany Haddish when we saw Girls Trip, and we haven't been able to get enough of her ever since. In her first Netflix special, she'll take us "on a journey through her life, exploring the lessons she's learned along the way." In other words, she'll make you laugh till you cry.

Klaus

This one works for the whole family. Directed by Despicable Me creator Sergio Pablos, it follows Jesper (Jason Schwartzman) as an entitled postal academy student who's failing on purpose. He figures his dad will just give him a job, but he receives a rude awakening when he's sent to work the Arctic Circle P.O. And then he finds Santa.

How the Grinch Stole Christmas

Would it really be the holidays if Dr. Seuss' classic wasn't thrown in the mix? Once upon a time (aka when we were children), we were satisfied with reading the holiday masterpiece. But these days, there's a movie or TV version of everything, and this perfect fable is no exception. (To be fair, there was a TV movie of The Grinch in the sixties, but, like, that's beside the point.)

White Christmas

Bing Crosby singing "White Christmas" is enough of an impetus to trot this classic out. Also starring Rosemary Clooney, Danny Kaye, and Vera Ellen, this film will take you right back to the fifties, when good, wholesome fun was the name of the game.

Let It Snow

If, on the other hand, good, wholesome fun isn't the name of your game, don't worry: Let It Snow has your back. Featuring various up-and-coming stars including our girl Kiernan Shipka—and Joan Cusack popping in with a cameo as a snowplow driver—this teen movie gets a little friskier than other holiday films (though it still keeps it PG-13).

Christmas with the Cranks

What if you just skipped Christmas? Tim Allen and Jamie Lee Curtis try to do just that in this screwball comedy, passing on the de rigueur outdoor decorations and tree. But their family and neighbors are less than thrilled.

Fyre Fest: The Greatest Party That Never Happened

If you never saw this glorious documentary, the holidays are the perfect time to catch up on a little schadenfreude. The I-can't-believe-this-really-happened doc explores what happens when a professional con artist scams a bunch of affluent people searching for Instagram content.

The Knight Before Christmas

We would be remiss if we left this one out—not because it looks genuinely good, but because it looks genuinely cheesy, and it definitely fits the bill for an easy crowd pleaser to throw on for the whole fam. Featuring Vanessa Hudgens and Josh Whitehouse, it has an easy premise: A medieval knight gets lost, winds up in modern-day Ohio, and meets an unlucky-in-love science teacher. Love (and other hijinks) ensues.

 
---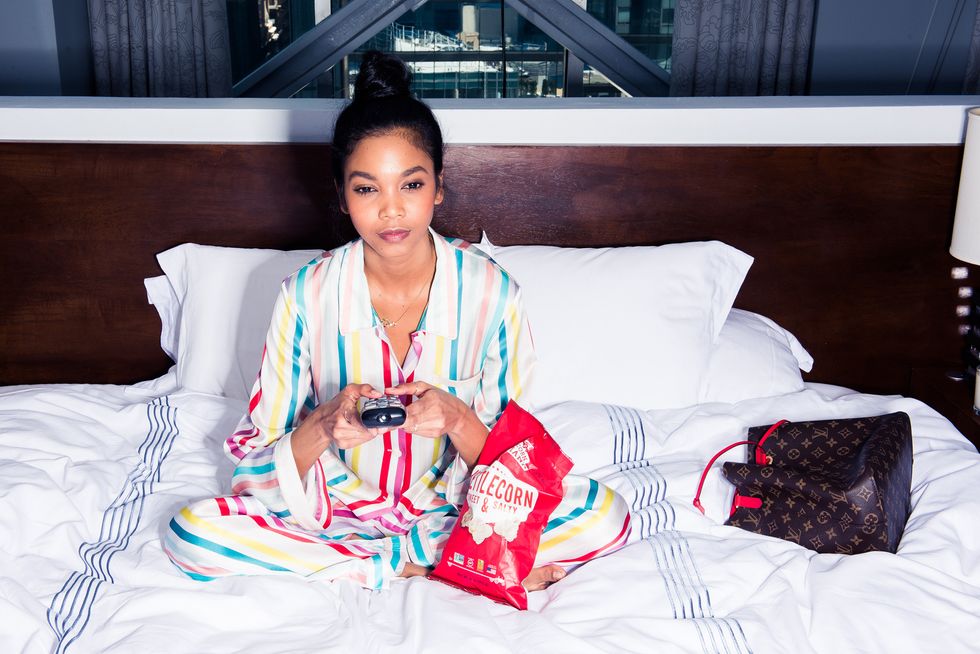 Everything New on Netflix in December 2019
Dec. 1


A Cinderella Story: Christmas Wish


The Adventures of Sharkboy and Lavagirl


Austin Powers in Goldmember


Austin Powers: International Man of Mystery


Austin Powers: The Spy Who Shagged Me


Cut Bank


Dead Kids


Eastsiders: Season 4


Malcolm X


Searching for Sugar Man


Sweet Virginia


The Tribes of Palos Verdes


Dec. 2


Nightflyers: Season 1


Team Kaylie: Part 2


Dec. 3


Especial de Natal Porta dos Fundos: A Primeira Tentação de Cristo


Tiffany Haddish: Black Mitzvah


War on Everyone


Dec. 4


The Last O.G.: Season 2


Let's Dance


Los Briceño


Magic for Humans: Season 2


Dec. 5


A Christmas Prince: The Royal Baby


Apache: La Vida de Carlos Tevez


Greenleaf: Season 4


Home for Christmas


V Wars


Dec. 6


Astronomy Club: The Sketch Show


The Chosen One: Season 2


The Confession Killer


Fuller House: Season 5


Glow Up


Marriage Story


Spirit Riding Free: The Spirit of Christmas


Teasing Master Takagi-san: Season 2


Three Days of Christmas


Triad Princess


Virgin River


Dec. 8
Dec. 9


A Family Reunion Christmas


It Comes at Night


Dec. 10


Michelle Wolf: Joke Show


Outlander: Season 3


Dec. 11
Dec. 12


Especial de Natal Porta dos Fundos


Jack Whitehall: Christmas with My Father


Dec. 13
Dec. 15


A Family Man


Dil Dhadakne Do


Karthik Calling Karthik


Dec. 16


Burlesque


The Danish Girl


The Magicians: Season 4


Dec. 17


Ronny Chieng: Asian Comedian Destroys America!


Dec. 18


Don't F**k with Cats: Hunting an Internet Killer


Soundtrack


Dec. 19


After the Raid


Ultraviolet: Season 2


Twice Upon a Time


Dec. 20


The Two Popes


The Witcher


Dec. 22


Private Practice: Season 1

–

6


Dec. 23


Transformers Rescue Bots Academy: Season 1


Dec. 24


Carole & Tuesday: Part 2


Como Caído del Cielo


Crash Landing on You


John Mulaney & The Sack Lunch Bunch


Lost in Space: Season 2


Terrace House: Tokyo 2019

–

2020: Part 2


Dec. 25
Dec. 26


The App


Le Bazar de la Charité


Fast & Furious Spy Racers


You: Season 2


Dec. 27


The Gift


Kevin Hart: Don't F**k This Up


The Secret Life of Pets 2


Dec. 28


Hot Gimmick: Girl Meets Boy


Dec. 29
Dec. 30


Alexa & Katie: Season 3


The Disastrous Life of Saiki K.: Reawakened


Dec. 31


The Degenerates: Season 2


Die Another Day


GoldenEye


Heartbreakers


The Neighbor


Red Dawn


Tomorrow Never Dies


The World Is Not Enough


Yanxi Palace: Princess Adventures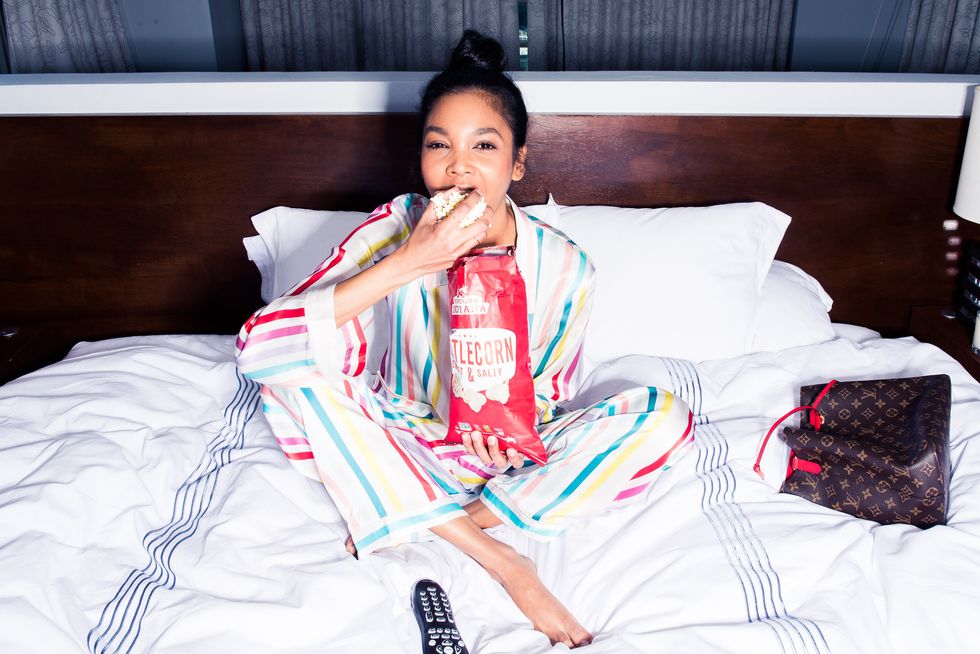 Everything Leaving Netflix in December 2019
Dec. 1
Dec. 2


Africa: Season 1


Blue Planet II: Season 1


Frozen Planet: On Thin Ice


Frozen Planet: Season 1


Frozen Planet: The Epic Journey


Life


Life on Location


Life Story


Nature's Great Events : Series 1


Nature's Great Events: Diaries: Series 1


Planet Earth II


Planet Earth: Season 1


The Blue Planet: A Natural History of the Oceans: Season 1


The Blue Planet: A Natural History of the Oceans: Season 1


The Hunt: Season 1


The Making of Frozen Planet: Series 1


Dec. 4
Dec. 11
Dec. 14


Beyblade: Metal Fusion: Season 1


Merlin: Season 1-5


Dec. 15
Dec. 18


Miss Me This Christmas


You Can't Fight Christmas


Dec. 19
Dec. 25


Anthony Bourdain: Parts Unknown: Season 7

–

11


Kurt Seyit ve Şura: Season 1


Star Wars: Episode VIII: The Last Jedi


Dec. 31


About a Boy


Billy Elliot


Black Hawk Down


Christmas with the Kranks


Daddy Day Care


Fear and Loathing in Las Vegas


Frasier: Season 1

–

10


Frasier: The Final Season


Jackie Brown


Leap Year


Mona Lisa Smile


Pulp Fiction


Rain Man


Rocky


Rocky II


Rocky III


Rocky IV


Rocky V


Schindler's List


Tears of the Sun


The Crow


The Dark Crystal


The Pink Panther


Wet Hot American Summer


White Christmas


Winter's Bone


XXX: State of the Union


Photos: Shot on site at 6 Columbus, a Sixty Hotel. On Jonelle: Pajamas, Morgan Lane; Bag, Louis Vuitton.
Want more stories like this?
There's a New Streaming Service in Town, and It's Coming for Netflix
As Streaming Services Proliferate, Say Goodbye to Prestige TV
Meet Toronto's Next Big Breakout Star