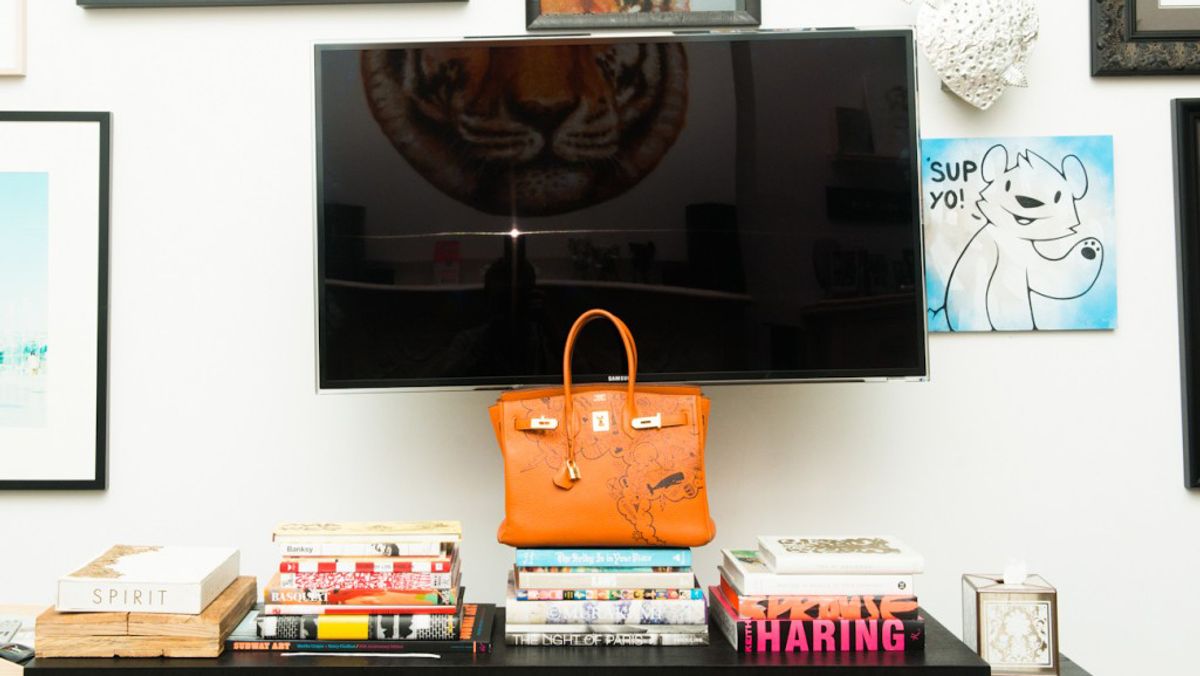 Culture
Say hello to the aptly named Peacock.
Remember when we all had Netflix and that was it? Things were much simpler back then. Times are changing fast, though, and five new streaming services are en route as we speak—including NBCUniversal, which just announced what theirs will be called: Peacock.

Though the name is a shout-out to NBC's colorful logo, it's hard to ignore the fact that the new service will be launching into a deeply saturated streaming landscape in April 2020, at which point Disney+ and Apple TV+ will have already debuted and HBO Max and Discovery's service will either be live or coming soon. Peacocks are notoriously hard to ignore, and we're sure that's not lost on NBC execs.

Also hard to ignore: fifteen thousand hours of content. NBCUniversal will be the exclusive home of Parks and Recreation in October 2020 and The Office at the end of 2020 (sorry, Netflix), but if you sign up when it premieres next April, you'll have access to shows including but not limited to 30 Rock, Downton Abbey, Brooklyn Nine-Nine, Keeping Up with the Kardashians, Cheers, House, Frasier, Friday Night Lights, Everybody Loves Raymond, Saturday Night Live, Will & Grace, Bates Motel, Battlestar Galactica, King of Queens, Parenthood, The Real Housewives, Top Chef, and Married... with Children. Not a bad initial offering!

If you thought that was enough, you'd be wrong. Peacock plans to strut "new, original comedies" from the likes of Jimmy Fallon, Seth Meyers, Lorne Michaels, Mike Schur, Ed Helms, Jada Pinkett Smith, Rashida Jones, and Tracey Wigfield, and Universal Pictures, Focus Features, and DreamWorks Animation will create original films.

Because it wouldn't be a streaming service without a reboot, Peacock will also offer remakes of Saved by the Bell, Battlestar Galactica, and Punky Brewster. In the way of original programming, there's also a show called Dr. Death with Alec Baldwin, Jamie Dornan, and Christian Slater; Brave New World, starring Demi Moore; and Armas de Mujer, from the team behind Telemundo's La Reina del Sur. And the list goes on.

In other words, you'll have options. Pricing hasn't been announced yet, but there will be ad-free and ad-supported tiers. Since Apple TV+ will be $4.99 per month and Disney+ will be $6.99 per month, it seems as though we're heading into a bit of a price war, as Variety reports. May the best service(s) win. 

Want more stories like this?

As Streaming Services Proliferate, Say Goodbye to Prestige TV
5 Women on What It's Actually Like to Work in Tech
What Is the Future of Technology?