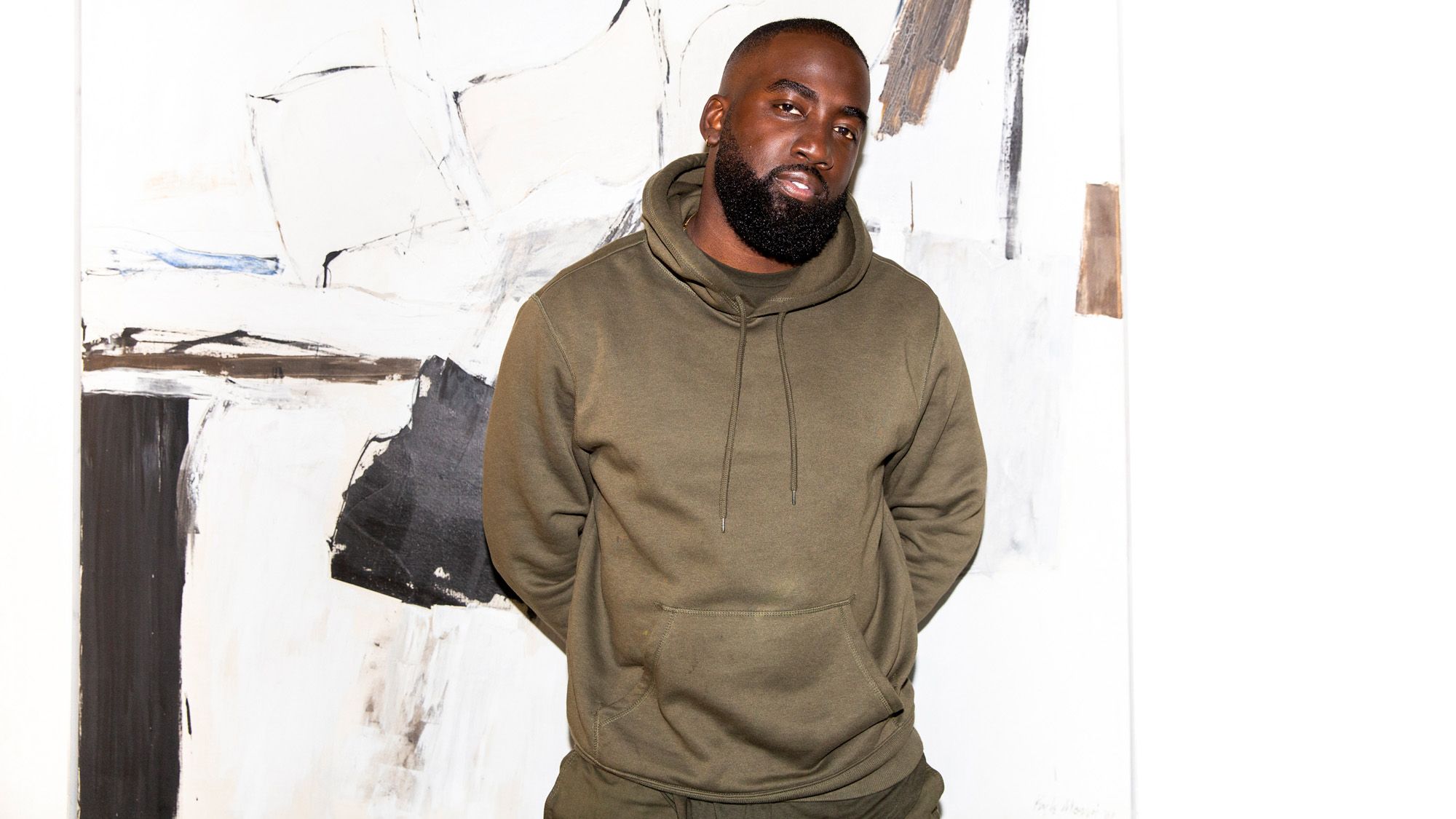 Living
Shamier Anderson is destined for Hollywood, but wants to keep his roots in Canada.
Tim Buol
While he's still on the cusp of his own breakout career, 
Shamier Anderson
is already committed to using his budding influence to create a foundation for fellow creatives in his hometown of Toronto. At this past year's
Toronto International Film Festival
, Anderson was enthroned as TIFF's Rising Star, a delegation his brother (and actor)
Stephan James
gained a few years prior. With a recurring gig on Amazon's
Goliath
and upcoming roles in likely-to-be hits on the big screen like
Stowaway
(sharing credits with Anna Kendrick, Toni Colette, and Daniel Dae Kim),
Awake
(alongside
Gina Rodriguez
), and secret projects so big he can't even talk about them, this is just the beginning for the 28-year-old.
In the midst of his packed filming schedule, we caught up at
196 Orchard
to talk about Anderson and James' B.L.A.C.K. Gala and launching their first initiative, a monologue slam with the Toronto School Board, why he's become a sci-fi staple, and how he always starts his day.
---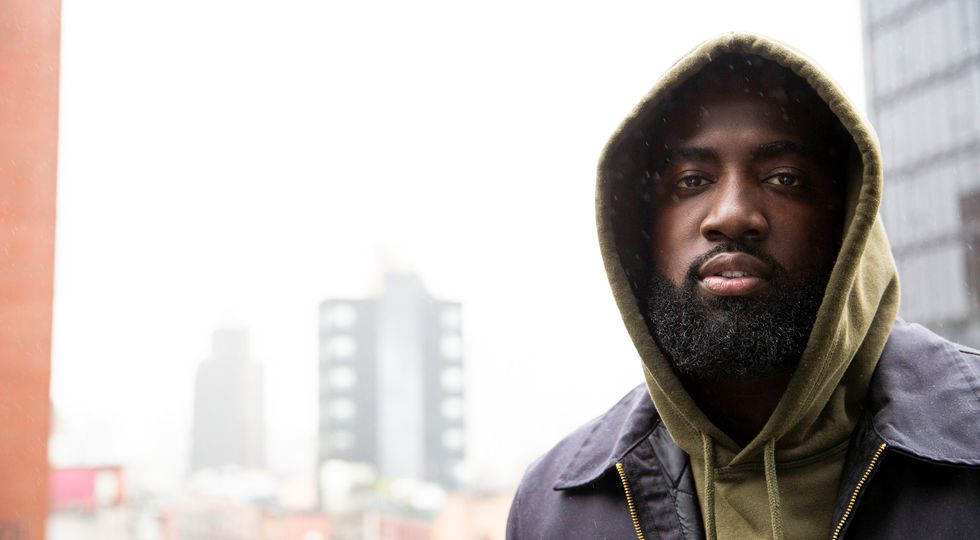 Both you and your brother are in the same biz; how did you get into acting?
"I'm from Scarborough, Ontario—a small [suburb] outside of the city. I grew up in community housing, and my mother always wanted more for my brothers and [me]. She's an immigrant from Jamaica who raised three boys on her own, came to Toronto, and wanted us to be great. She would never let us go to school in that community because [she believed they] wouldn't serve us to our best potential. There's a school outside of Scarborough called Wexford School for the Arts. I auditioned and got in. I met some cool people, other actor friends, and realized I could make a career out of this.
"I started out as every Canadian on
Degrassi
[
laughs
]."
There are some amazing people that come out of that show: Drake, Nina Dobrev...
"I graduated with
Nina Dobrev
(we went to the same high school), who was in
Vampire Diaries
and
Degrassi
, so that was cool. I did the
Degrassi
thing, did a couple commercials here and there, and then I made the leap to [move to] L.A. I moved out there with my brother. We had a little apartment—it was the whole L.A. story."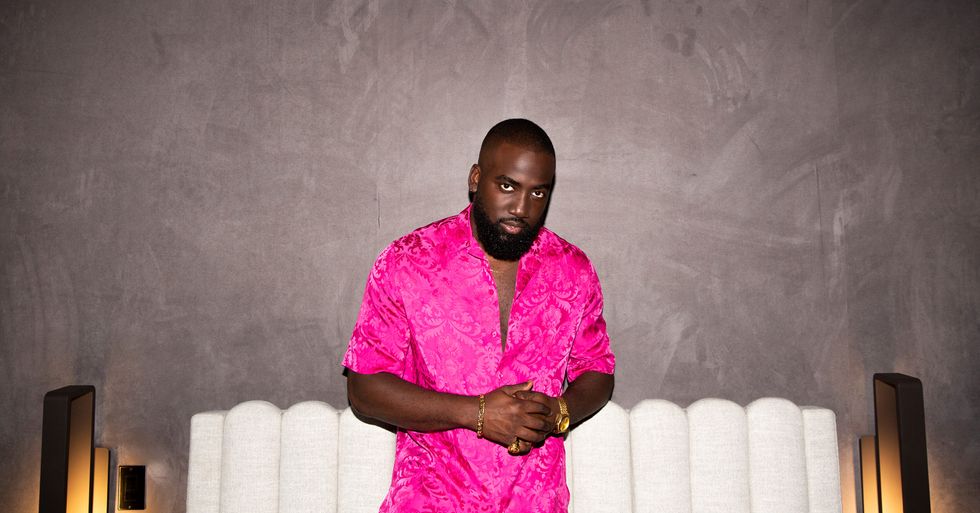 What a family affair:

"We didn't know what we were doing. It was our first time in L.A., and we lived in East Hollywood. We were like, 'We're gonna be movie stars; we're going to try to be one of these superstar actors.' It took a long time—fast-forward another five to ten years, and we're at the Oscars and the Golden Globes. And [attending the] Critics' Choice Awards and starring opposite some of the biggest movie stars on the planet like Julia Roberts."

Did you and Stephan ever go after the same roles?

"All the time, and he beat me."

B.L.A.C.K. Gala is one of the biggest events in Toronto; what made you want to start it?

"It's very difficult for us to find actors of color outside of Canada. I always say to people, 'Name five black men or women out of Canada that are actors and are making it internationally.' It's very difficult. I know one of them, he's my brother. There's definitely incredible talent that are doing great work, but nothing on the level of which we have the Mike Myers [level of] blow-up. B.L.A.C.K. stands for Building a Legacy in Acting, Cinema, and Knowledge, and four years ago we founded this party, a space for creatives to come together, to hang out and network. Stephan and I said this is going to be an investment for the future; as our careers grow, this program will grow. Now we're partners with TIFF, we're officially a not-for profit, which is really cool, and we just launched our first initiative, a monologue slam with the Toronto School Board."


Why is it important for you to encourage homegrown talent and support the success of the entertainment industry in Canada?

"Because Canadian stories are important. They need to be heard—it's as simple as that. We get to enjoy American cinema internationally, which is cool, but I think it's important to hear Canadian stories. Shout out to Schitt's Creek and what the Levys are doing! I think that's so important for people to hear our side. Even on a micro level, we need to hear diverse stories, and this is why Stephan and I are using our platform. We're learning—I'm 28, and Stephan is 25—and understanding what that's like, to be in a position where we can inspire change, impact change, and be a beacon of light from home."

What's been your favorite project that you've worked on to date?

"I wrapped a film called Awake on Netflix with Gina Rodriguez, and the reason why that piece was my favorite, outside of the creative, was working with Gina Rodriguez. She's a lovely person; she's sweet, she's everything that you would imagine; she's a leader. I think what I admire the most about her is that she's a boss in between takes—she's closing other deals, she's fighting for people, she really cares about humans, she made an effort to say hello to everybody, see everybody, and made everybody feel special."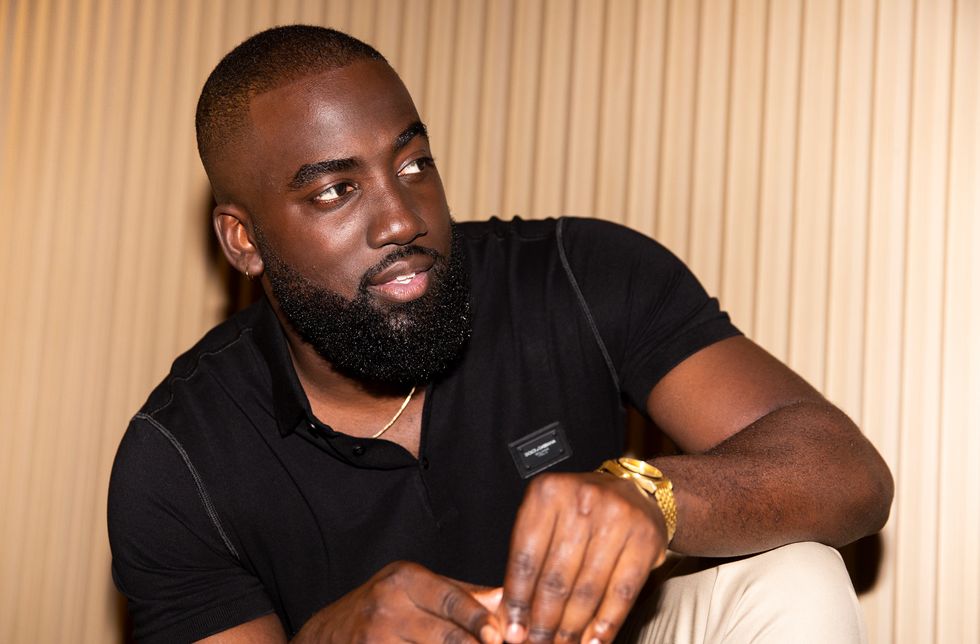 You seem to be in a lot of sci-fi films...

"I think we're in a time when that's really popular. We wrapped Stowaway in Germany during the summer. I'm a big fan of Hereditary, so being able to work with Toni Colette was legendary—she is the real deal. I didn't realize how many fans she had until I started working with her."

How do you start your days?

"I wake up, check my phone. I have to check how many emails and missed calls I have. First message I check is my mom's message—we have a group chat with my brother. I get all my emails out, then when I shower, I reset, and then I hit the road and I go to the gym. I'm training right now for my next project, which is a secret project with a secret cast, but Simon Kinberg is at the head of it, and Apple—that's all I'll say."