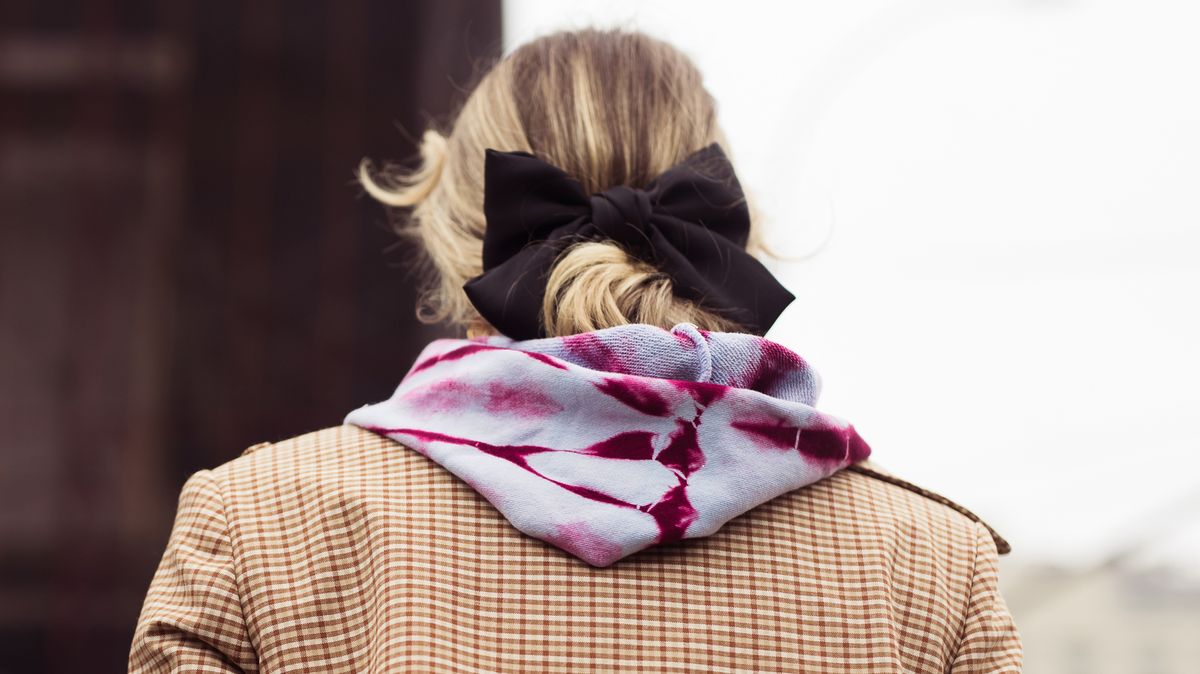 News
And everything else we can't stop talking about this week.
Matthew Sperzel
Author:
This week on Open Tabs—an assortment of links we have on our open tabs for the week—we're giving you a peek into our own internet habits and the stories and themes we can't seem to stop talking about, like how there is a new exhibit centered around hoodies, things to know about the abortion pill, a look at a new designer collaboration, and much, much more. 

1. There's a New Exhibition on Your Favorite Loungewear Piece: The Hoodie (via New York Times)

Whether it's one from our college days or from our favorite artists' tour merch, we love a good hoodie around here. As much as they keep us feeling nice and cozy during this time of the year, they're also considered a very loaded article of clothing. The Het Nieuwe Instituut in Rotterdam, the Netherlands, is opening up an exhibition titled "The Hoodie" on December 1st. The new exhibit will be the first to discuss how a hoodie is a "politically, socially, and racially charged" piece of clothing. 

2. What to Know about the Abortion Pill (via Elle)

Abortion has been an increasingly hot topic over the past year, and with woman's reproductive rights continuing to be under scrutiny, it's no wonder that the idea of an abortion pill can seem like a better option. Mostly known as "medication abortion," the abortion pill is a set of two separate pills that is to be taken within the first 10 weeks of pregnancy. It's often described as a "really heavy, cramp-y period." 

3. What Can Be Done to Help the Koala Bears? (via The Cut)

Have you heard the recent uproar over koala bears? Last weekend it was reported that due to raging bushfires in Australia, a majority of koala bears' habitat has been destroyed, causing the mammal to be "functionally extinct." However, some experts say that there are still things that can be done to help koalas, and that saving the species isn't a lost cause. With roughly 300,000 koalas still left in Australia, they're classified as endangered species according to the International Union for Conservation of Nature's Red List. 

4. The First Look at the Prada x Adidas Collaboration (via Hypebae)

We love a good designer sneaker collab around here, so when we heard that Prada would be teaming up with adidas to make an exclusive sneaker, we couldn't wait to see! The Italian fashion house teamed up with the sneaker giant to release two new products, one being an Adidas Original Superstar sneaker with the designer logo at the heel, and a classic white bowling bag set. Set to release on December 4th and with only 700 pieces in stock, this will be a highly sought-after sneaker! 

5. LVMH Acquired Tiffany & Co. for $16.2B (via WWD)

On Monday, LVMH purchased Tiffany & Co. for $16.2B, making it the company's largest purchase yet. With Tiffany's true American luxury heritage, LVMH has doubled its size of its jewelry division and is preparing to make a major leap within the U.S. market. In a recent statement about the deal, LVMH chairman and chief executive officer Bernard Arnault said, "We have immense respect and admiration for Tiffany and intend to develop this jewel with the same dedication and commitment that we have applied to each and every one of our maisons." 

Want more stories like this?

How 6 Coveteur Staffers Set Up for Hibernation
12 Travel Accessories That Make Packing Easy
What's Stopping Us from Having Babies?