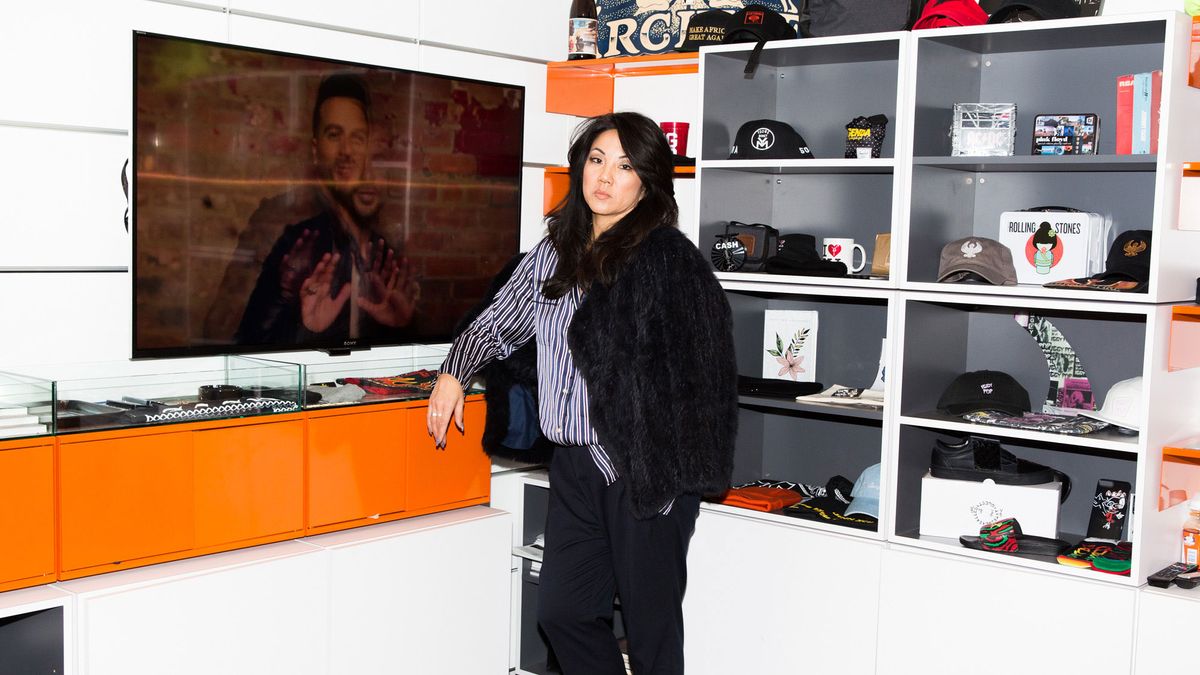 Career
From working with Jay-Z at Rocawear to becoming VP of Design at The Thread Shop, Frances Wong is someone to watch.
Alec Kugler
I'm a huge fan of merch. I think there is something so special about having a piece from a specific period of an artist's career, whether it be tour merch or something they released as part of an album rollout. 
Kanye's Saint Pablo pop-ups
were proof of the level of frenzy good design can entice, and so is the success of 
The Thread Shop
, Sony Music's merchandising agency, that has partnered with artists like
Nas
and
A Tribe Called Quest
to release merch collections. The designs are so good, they could easily be mistaken for streetwear straight off the runway.
The woman overseeing the designs of The Thread Shop is Frances Wong. Wong has been a fixture in the fashion industry for over two decades, first holding a buying position at Bloomingdales, then moving on to hold positions at Calvin Klein and Benetton, and from there became VP at both Paper Denim & Cloth and Rocawear. In fact, during her time at Rocawear, the company increased their earnings by 400 percent. Really, it's no surprise that Wong then became the vice president of design at The Thread Shop. I sat down with Wong to discuss her processes, what it was like working for Jay-Z at Rocawear, and creating merch for Nas.
---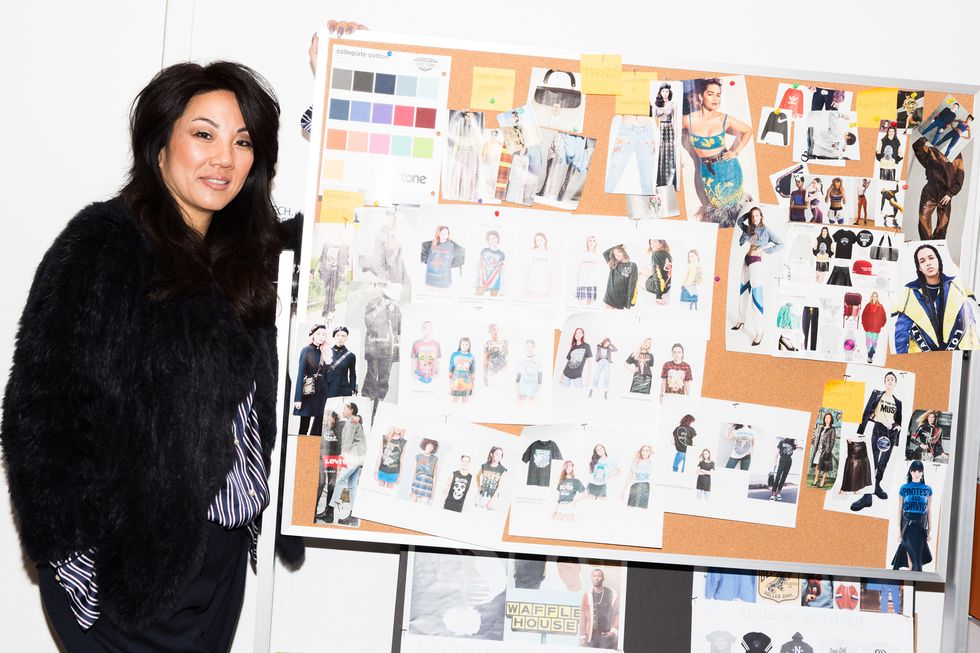 Bloomingdale's opened her eyes to the industry:
"At Bloomingdale's I worked for the designer floor working with a buyer. We bought CHANEL and Armani—all the high-end brands. I remember going to the fashion shows—it was just every girl's dream to sit in the fashion row, to see Anna Wintour and André Leon Talley. It was the best thing in the world. That's really what captivated me—learning and understanding the calendar and what it takes to execute the pieces."
But Rocawear is where she saw music and fashion collide:
"My years at Rocawear were what started to bridge music and fashion [in my mind]. Working with Jay[-Z], Big, and [Damon] Dash brought that music culture into the clothing. They were pioneers; we had Posh Spice,
Victoria Beckham
, in our campaign back in the early 2000s, and that was unheard of.
Naomi Campbell
was in our ads. They were always pushing the envelope. They had a vision of where this lifestyle and brand was going, it was amazing."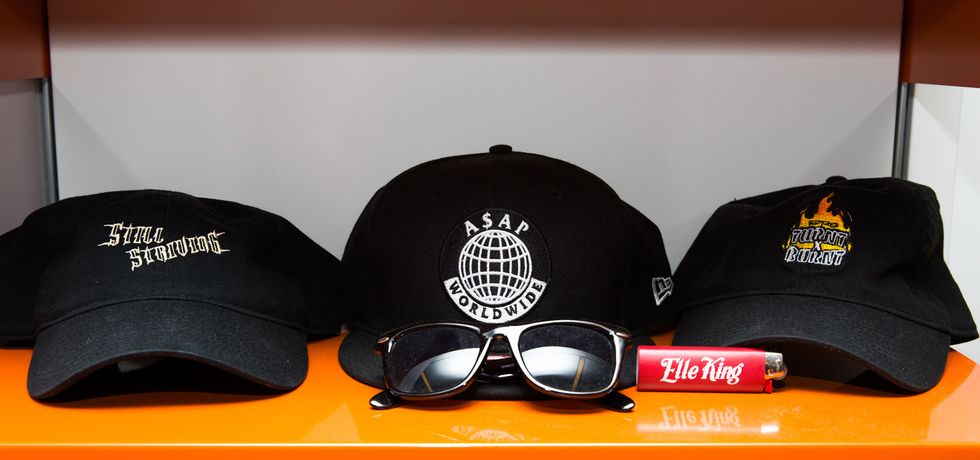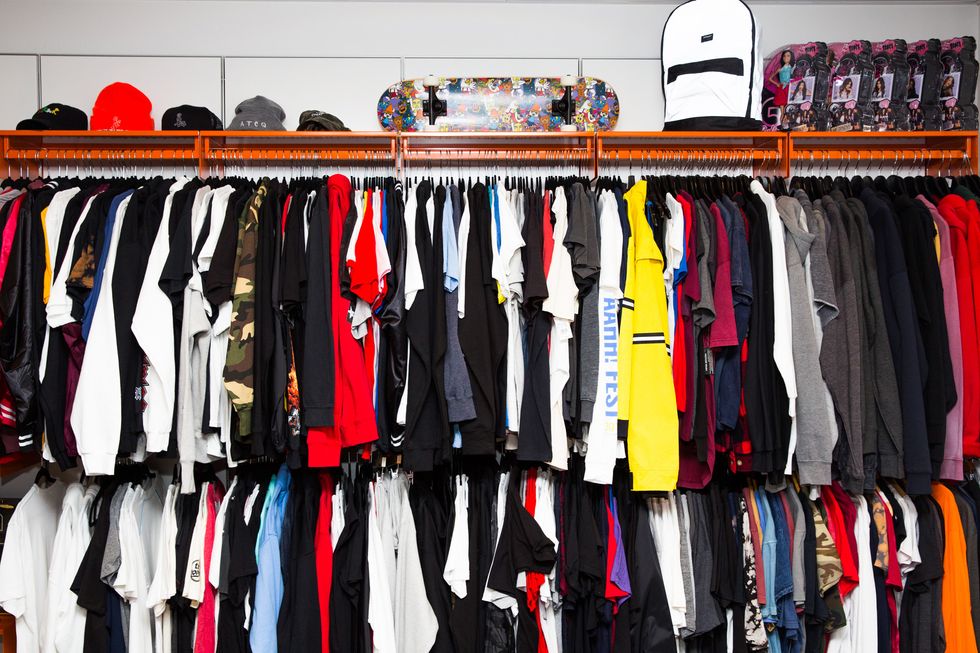 Her transition over to The Thread Shop was seamless (no pun intended):
"When I was at Universal Music, working for Bravado [UM
'
s in-house merchandise agency], Sony Music had been on my radar—it was one of the competitors in this arena. What really drew me to Sony is the fact that it's a bit smaller, so I was able to mold. Coming from the fashion world, I understand how to design and read trends, know what's happening on street level and overseas on the runways, and am able to help the artist bring that to life in their own brands at Thread Shop, because it is a more boutique and hands-on service. We're really working with every single artist, making it a lot more personable."
Working with A Tribe Called Quest was her first project:
"They had just dropped their newest album, and we were designing from scratch about 15 pieces of album-related items. Everything from a t-shirt all the way to a beautiful camo jacket with enamel pins on it. We ran the show at the pop-up. We rented the space; we did the setup; we furnished it; we staffed it; we sold; we made the production—it was a huge success. To this day, we still have some inquiries about some of the pieces."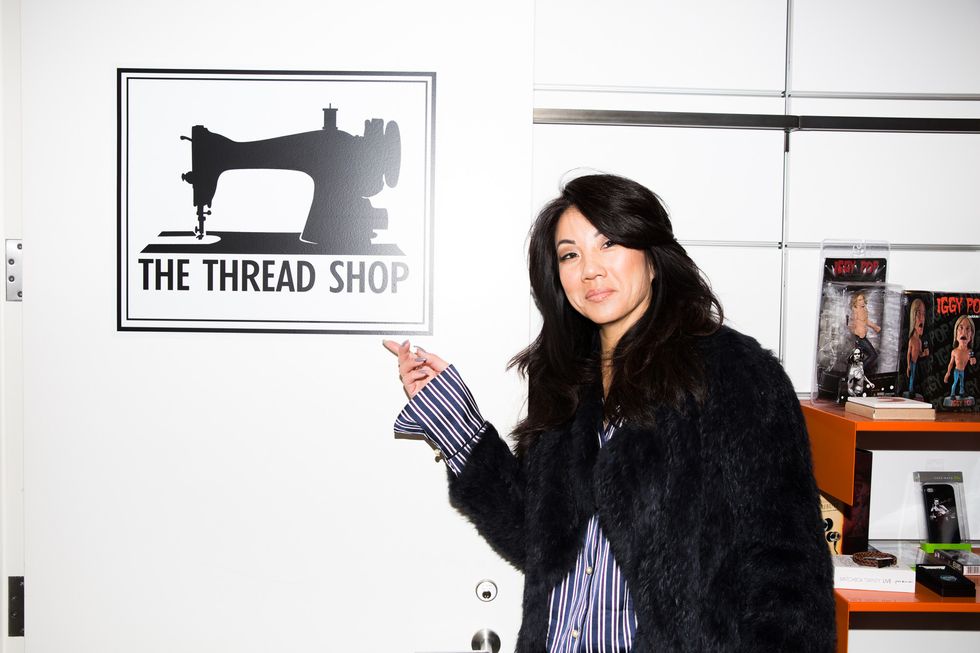 Next up was working with legend Nas:
"Nas is so awesome, he is so engaged and knows what he wants and is a pure OG. He's very clear and concise. It was an amazing experience all around. He's an artist, a creative, and has been in the game for a minute. He's not reinventing himself. It's Nas, right? It was fantastic."
The process is very much a collaborative effort:
"I always like to start with a design concept meeting to see what the artist has in mind. They may have a theme for the tour that they're looking to do, and I definitely want to take the essence from the artist's [point of view] because it has to be [representative of] them—it's their brand. We will then propose a few things that we feel will work; maybe a trend that is doing well or some new developments from the factory, then we can narrow it down. We work very closely with them—at the end all of the designs have to be signed off and approved by the artist."
Want more stories like this?
The Woman Who Got You a Date Is Ending Sexual Harassment in Business
How to Build a Brand According to Coveteur Co-Founder Stephanie Mark
Meet the Man Who Has Your Favorite Artists on Speed Dial