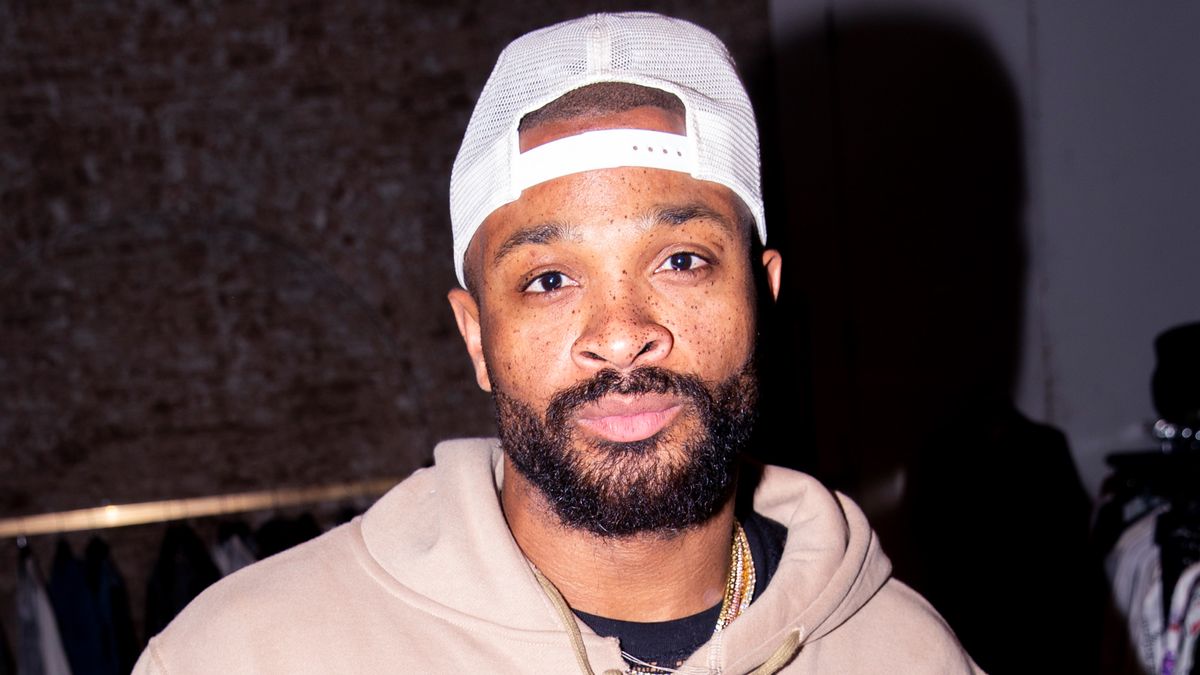 Celebrity
P.J. Tucker on the One Sneaker Everybody Should Own
We spent a day shopping with the basketball player.
Tim Buol
Houston Rockets'
P.J. Tucker
is a hard man to pin down. When he's not playing basketball or hanging with his wife and kids, you'll find him shopping, eating pancakes (he's a connoisseur),
inking a new endorsement deal with Nike
, or flying around the world attending various fashion events. So when we got a call letting us know that he was going to be in New York making his rounds to a few of his favorite stores, we decided to join. After all, this is the same guy who wore
106 pairs of sneakers throughout 99 games
during one season and who can be found draped in a mixture of streetwear and high fashion on any given day. Case in point: When we pulled up to Flight Club (our first stop of the night), Tucker was fitted in
Versace
shorts (gifted from Donatella herself), a Travis Scott hoodie layered on top of a Dolce & Gabbana long-sleeve, Ibn Jasper x Converse sneakers, with a red Goyard bag slung across him and an iced-out Audemars Piguet on his wrist.
After snagging a fresh pair of Air Force 1s for an event he had later that night, we hopped in Tucker's SUV and headed over to
Patron of the New
(a New York shopping staple for every athlete and rapper that rolls through town). Tucker tried a few things on before swiping his card, and again, we were off. Fast-forward to a few weeks later, when we hopped on a call to talk to Tucker (we just got sidetracked with shopping on our first meet-up), and he had already forgotten what it was that he had purchased that day (example 5,927 of his love for fashion). But we still had plenty to talk about. Below, the reason Tucker swaps out his shoes mid-game, how stylist (and Cov-alum!)
Kesha McLeod
helps keep him fresh, his most sentimental pair of sneakers, and what it felt like to be approached by multiple sneaker brands for his newest endorsement deal.
---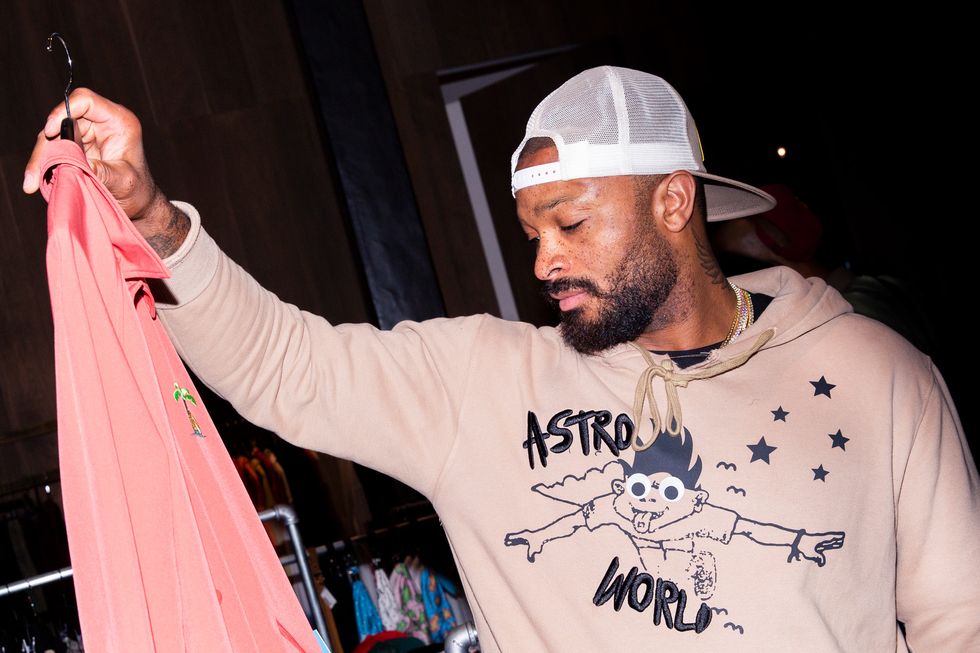 His first memories with fashion and sneakers:

"The sneaker movement of the early '90s. The Bo Jacksons, the Deion Sanders cross-trainers—all that. The movement at that time was huge, and Nike was a really big part of that. A lot of that [went] into fashion [and] the hip-hop culture. The starter jacket and all of that played a part.

"Fashion has always been a big part of me. I always had to have something to go with my shoes, and [it's been that way] from the beginning. I would get clothes, and then I would find shoes to match the clothes. [Fashion has] always been something I've admired."

What made him decide to start swapping shoes mid-game:

"I've always done that. I've always been superstitious in basketball, so if I have a bad half, I'll always change my shoes [laughs]. I always have a backup pair, it's always been something with me."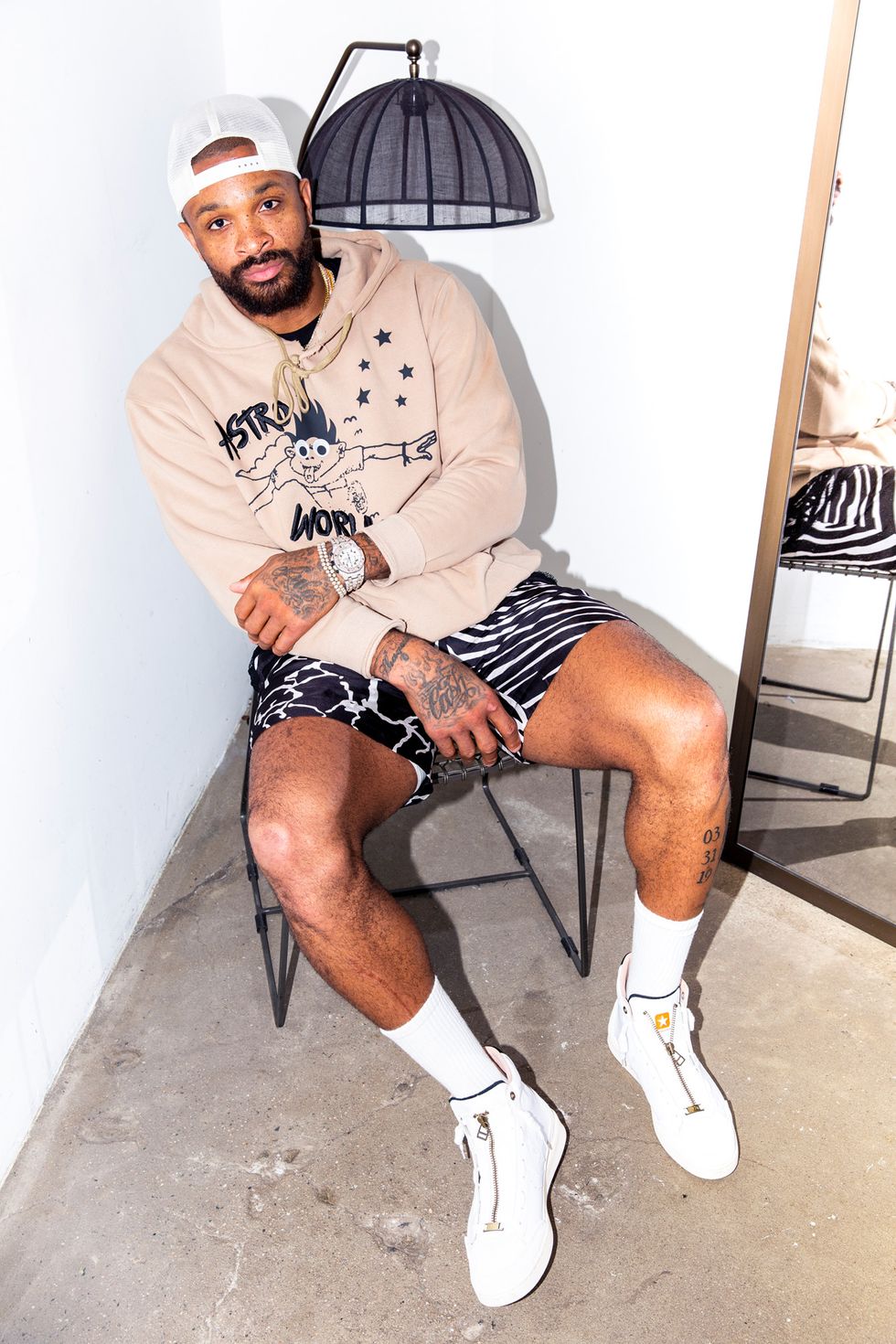 The first PE (player's-edition) sneaker he ever owned:

"The first PE I ever owned was the Carmelo Anthony 12s. I was in college when I got those, and [they] were crazy, I loved those. There were a couple pairs, and a white and yellow pair, that was my favorite. They were so dope."

The one silhouette he always gravitates toward on the court:

"I'm a big fan of the Kobe line—I always thought his sneakers and designs were really cool and classic. They're actually really good basketball shoes, too, so I've always worn a lot of Kobes on court. At the same time, I like some of the older models that I grew up liking—I just like to mix it up."

His most sentimental pair of sneakers:

"While I was in Japan, I found a pair of original OG '85 Jordan 1s brand-new, they were dead stock. The Jordan 1 was the first shoe that I ever owned, my mom got them [for me], and to get the actual [OG] pair was huge to me."

If he had to sell his entire collection with the exception of three pairs, he'd keep:

"That is a very hard question, I'm not gonna lie, that is very hard. I would say the OG '85 Jordans. I'd say my OG '85 Air Max 95, the green-and-grey, and my OG Stash Air Force 1 Highs."


On his relationship with his creative director, Kesha McLeod:

"Kesha helps me find stuff, and she helps me communicate with a lot of designers and different brands; [she] fills in the gaps so I'm able to meet people that I need to meet. She thinks outside of the lines and has a bunch of ideas. Kesha's a stylist and she does that, but I use her for so much more. The styling part I kind of like to do myself; she helps me, but more times than not I put myself together, and then Kesha comes in, keeping things together and making sure I am where I need to be."

His go-to brands at the moment:

"I love Kolors, their brand is amazing. I love Pyer Moss, Bottega [Veneta]. My favorite right now might be Bode—she's amazing. She does so many different things, and she actually [just opened] her storefront [in New York]. I'm super excited about that, and I'll be wearing a lot of her stuff this year. Those three right now are my favorites."

Who takes longer to get ready on date night between him and his wife:

"Date night is definitely her [laughs]. No doubt about it. She takes forever to get ready for date night, it's all her."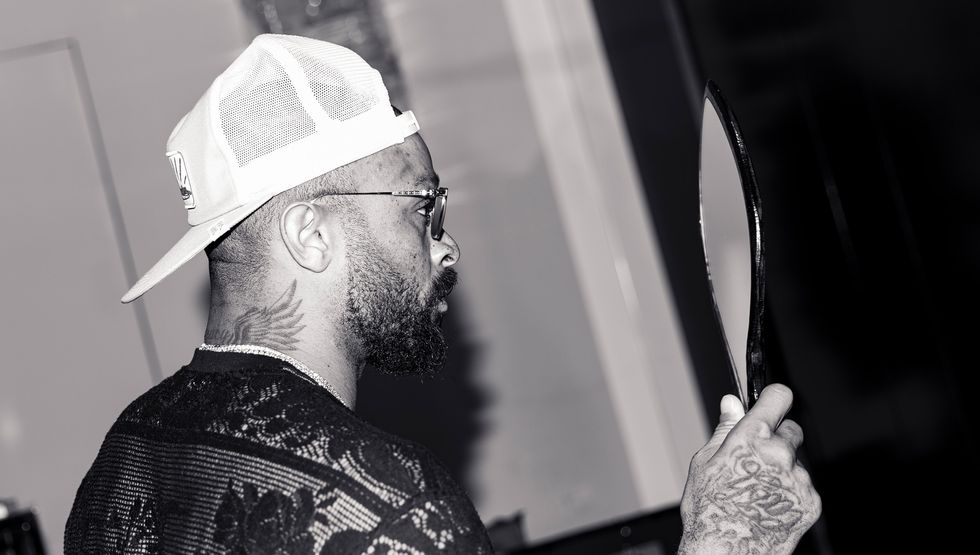 The one sneaker he thinks everyone should own:

"That's easy, I think everyone should have a pair of Air Max 1s in their closet. Kids, grownups, old people—everybody should have a pair. They're the best utility shoe, I think, ever made, you can do everything in them. You can dress them up, you can dress them down."

On being approached by multiple brands for an endorsement deal:

"It feels great. Just going through the whole sneaker free-agency process has been fun. To see how interested the brands are in me, and them seeing what I'm doing both on and off the court, was something that was really cool to experience."

A few of his favorite stores in New York:

"Patron of the New, I like to go by Tom Ford. Before Barneys closed down, I went there—RIP. Barneys was the spot."

On what he purchased during our shoot:

"Honestly, I don't even remember [laughs]. I have no idea what I bought that day."

*Speaks to his rep*

PJ: "Josh, you still on the line? Do you remember what I bought that day? [laughs]."

Josh Abba: "At Flight Club you didn't get a lot of stuff, you just bought a pair of Air Force 1s for the Halloween party you went to."

PJ: "Oh yeah, that's right, that's right."

JA: "Then at Patron of the New you got some stuff, you walked out with a few bags."