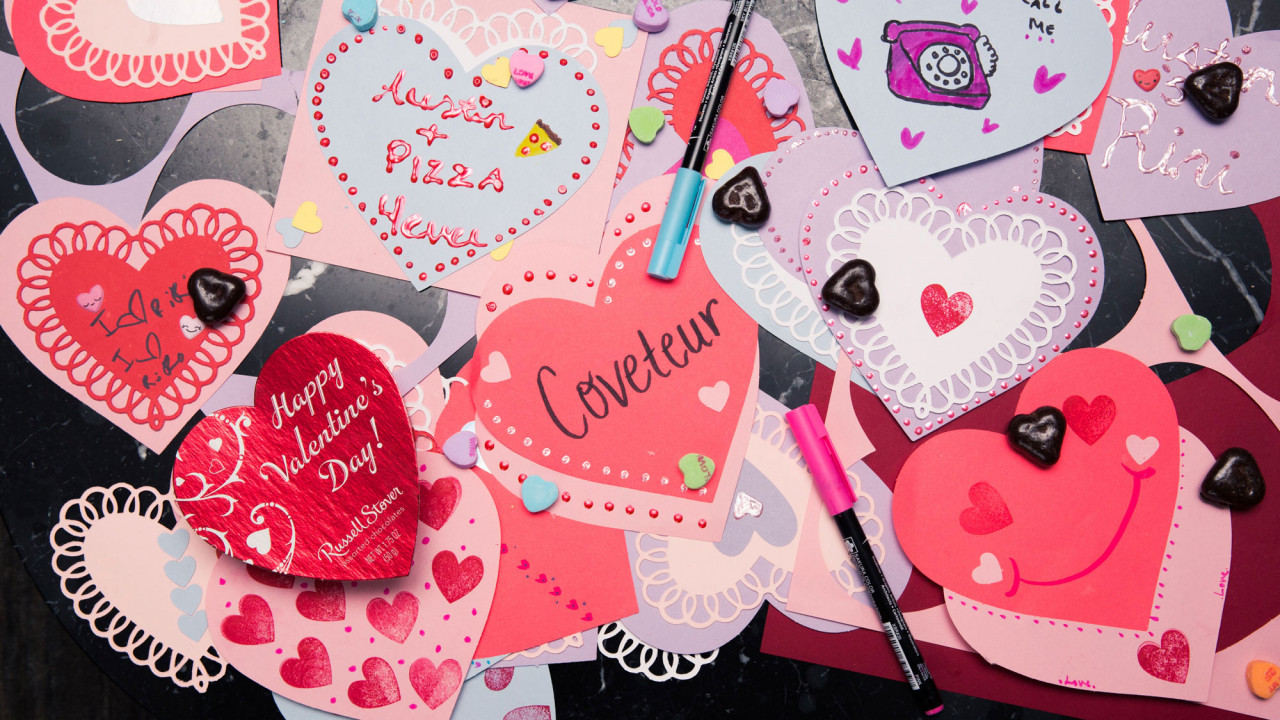 The Valentine's Day Dodge Is Coming
Prepare for a short texting blackout. But it's probably a good thing.
If you've ever started dating a new person anytime between New Year's and early February, you've likely experienced a very specific phenomenon. Everything in your new relationship might be going along swimmingly. You like each other, you see each other often, chat when you're not together, and maybe you've even gotten past the first awkward "will we/won't we" hookup moment.
And then you look at the calendar and notice that Valentine's Day is coming up. Fuck. You just learned this person's middle name—neither of you can be expected to pony up for some dazzling V-Day experience, and you're not really sure you want the pressure of a date on a day that's all about relationships. So you ignore it, and they do, too. And on February 14, neither of you reach out to one another. You go about your business until February 15, when—like clockwork!—they text you to see what your plans are for the weekend. And you never talk about the situation. Ever.
Congratulations! You've just experienced the Valentine's Day Dodge—my name for the complete blackout that happens around February 14 between partners who have been dating for less than two months.
For the record, I'm a big proponent of this 24-hour disappearing act, because it solves a problem without acknowledging it. Valentine's Day is a holiday that's meant to celebrate love. You are not in love with this person after six weeks or less. You may be in lust or infatuation, but you can easily celebrate that after one too many tequila shots and a flash of your black panties under the table. You don't need a dedicated day.
We dodge in order to avoid the awkwardness of figuring out whether or not we should celebrate this silly little holiday and the meaning behind it all. And what I like is that this is one situation where you don't need to have a conversation. These moments are few and far between, so treasure it.
For some people, the blackout might be stressful, but in reality there isn't malice behind the Valentine's Day Dodge. It has absolutely zero indication as to where the relationship is headed (unless it was headed into the ground, in which case, it would have happened any month of the year). In fact, implementing VDD may actually benefit your brand-new relationship in the long run because it keeps you from rushing intimacy before the time is right. You have all the time in the world to stare at one another over an overpriced prix-fixe menu. You don't need to be doing it less than two months out for a relationship. Let's all slow down, shall we?
So if your new partner goes radio silent for 48 hours around that Hallmark holiday, breathe a sigh of relief. Order yourself a pizza, watch some shitty rom-com, and have some vibrator time. Your partner will be there on February 15—and if they're worth their salt, you'll be able to celebrate your love in 365 days. Patience is a virtue, darling.
Want more stories like this?
Why We Love This Old Fashioned Approach to Dating
How to Create a Dating Profile in 60 Seconds
24 Bras Our Editors Love