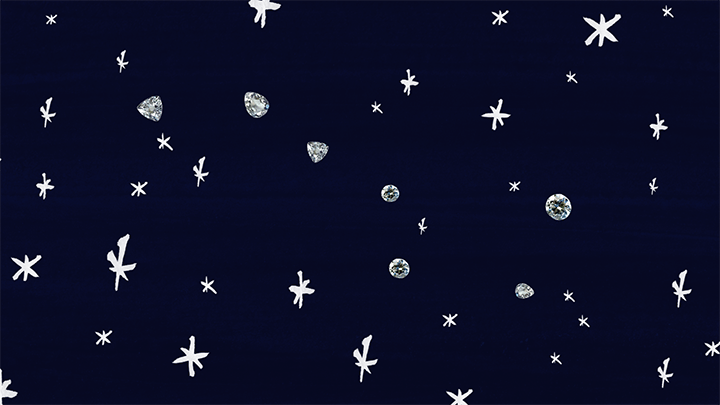 Horoscopes
It has to be better than 2017, right? Our astrologer weighs in.
Illustration
Hannah Becker
Sure, you have things you'd like to accomplish in 2018, but do your goals line up with the cosmos? Before you commit to those New Year's resolutions, check in and see what the stars have in store for you over the next 12 months. We break down exactly what your zodiac sign needs to know about their 2018, along with your best date for the entire year. Break out your new planner, and let's get started!
---
ARIES
When Uranus moves out of your sign and into Taurus on May 19th, it feels like a weight has been lifted! That anxiety-inducing inner restlessness you've been experiencing finally chills out, and you can relax for real. Your next move? In 2018, use the one-of-a-kind persona you've created over the past 7 years to make bank. Taurus is your house of wealth, so it's time to focus your creativity on finding new ways to make money as well as maximizing the income streams you already have. People will definitely be jealous of your success when Mars, your ruling planet, turns retrograde this summer from June 26th to August 27th, but keep your eyes on the prize. Once it's over, you'll have so much money they won't even be on your radar.

Your best date: March 20th. Talkative Mercury conjunct charming Venus in your sign on the equinox delivers inspiration you can't help but love. Use it to make something beautiful.
TAURUS
Your motto for 2018? Do it yourself. With wild child Uranus entering your sign on May 19th, you'll need an unprecedented amount of space in your relationships and routines. Even better, it's supported by ambition planets Saturn and Pluto in fellow earth sign Capricorn, which happens to be your ninth house of expansion. With all this newness, you're going to need structure to back it up. Your sign loves having little habits and rituals, like a steamy cup of coffee before work, but you may find you need to switch your old mainstays for something fresh, like kombucha or fruit juice. You're happier when you forget convention and give yourself the freedom you crave. Pro tip: instead of "thinking outside the box," ditch the box entirely.

Your best date: July 12th. A Cancer solar eclipse in your networking sector aligns in a magical pattern with five (yes, five!) other planets to put you in contact with someone who catapults your career into the stratosphere.
GEMINI
Since your symbol is the Twins, it's no secret that you love to work in partnership—and that's especially true in 2018. On November 9th, Jupiter enters Sagittarius, your relationship zone, to help you meet or deepen your bond with people who make your life feel like an adventure. While Saturn in Sagittarius from late 2015 through 2017 made connecting with others feel like a chore, you sense instant chemistry with the friends, lovers, and colleagues in your orbit this year, and the feeling's mutual! The more you can collaborate, the better off you'll be. As long as you steer clear of making any major commitments during Mercury retrograde periods in March, July, and November, and your next 12 months should be smooth sailing!

Your best date: May 25th. Lucky Jupiter syncs with Neptune in your the professional houses of your horoscope to turn a career dream into reality, while the sun in your sign aligns with energetic Mars to give you the energy boost you'll need to make the most of it!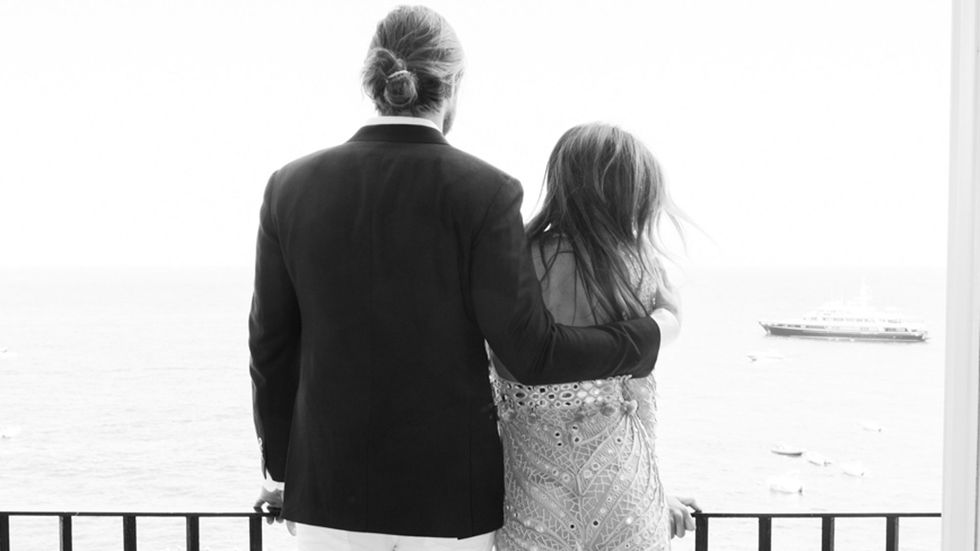 CANCER
It might be hard to believe that true love really exists in the age of terrible Tinder dates, but 2018 might just change your mind. Lucky Jupiter in your romance sector sends good vibes to attraction planet Pluto in your partnership zone on 3 different occasions this year, setting you up for relationship success! Even better, Jupiter will also be in alignment with dreamy Neptune in the part of your horoscope associated with long journeys, so you might end up taking an exotic vacation with someone who's on your radar. Or, could it be that the experience of being with them is an exciting journey in and of itself? Only time will tell, but rest assured that this year the stars are aligned in your favor.

Your best date: July 12th. On this day, the first in a series of eclipses in your sign ushers in a spectacular new era for you. You'll change in just about every way you can imagine, but it's for the best!
LEO
Being in the spotlight is your zodiac sign's specialty, and since the phenomenal (and highly visible) Leo solar eclipse last August, you've been shining brighter than ever. That cycle of heightened publicity ramps up in 2018 with two more eclipses in your sign. The first is a lunar eclipse on January 31st that wraps up any loose ends from last summer, and the second is a solar eclipse on August 11th that helps you change your personal brand for good. Make sure to take some time out to recharge, so you don't end up overexposed or burned out. Good food, exercise, and plenty of hydration will be musts for maintaining the pace of this marathon year.

Your best date: June 12th. Love goddess Venus in your sign lines up with the mysterious north node, a.k.a. the north pole of the moon. Astrologers call it the "destiny point," and together with Venus, it'll help match you up with people, places, and things into your life that are meant-to-be!
VIRGO
In 2018, you get out exactly what you put in. Things are relatively quiet in the stars for your sign, but as more and more heavy-hitting planets move into your fellow earth signs this year, you get behind-the-scenes support to help buoy you through the next 12 months. On May 19th, visionary Uranus moves into your creativity sector, slowly syncing up with ambition planets Saturn and Pluto in your inspiration zone. Together, they form what's called a Grand Earth Trine, a lucky triangular pattern in the sky that brings amazing opportunities your way, especially professional ones. How to make the most of it? Edit your intake to be only that which is of the best quality, and you produce the same.

Your best date: July 14th. Just a few days after the Cancer solar eclipse, the moon and Venus will be aligned in your sign to bring you a moment of major emotional clarity. If there was ever cause for a "treat yourself" day, this is it!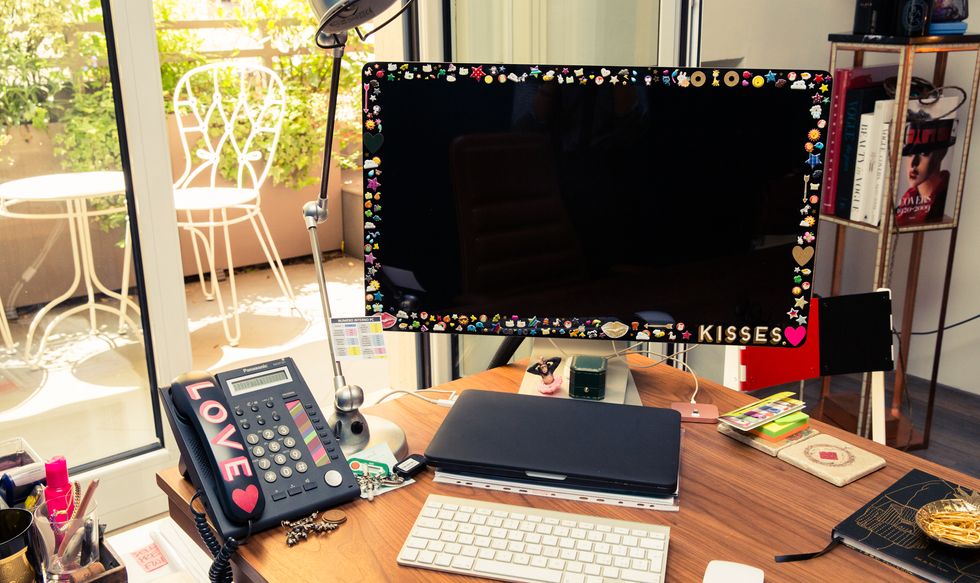 LIBRA
In 2018, it's all who you know. You're making serious moves in your social circle, especially under the Leo eclipses on January 31st and August 11th. The Aquarius eclipses on February 15th and July 27th are great for creative collaboration, but they're even better if you're willing to take the lead. Meanwhile, Venus (your ruling planet) is set to deliver some cosmic tough love on the state of your relationships when she retrogrades through your sign and your self-worth sector from October 5th to November 15th. If you do it right, you'll have plenty of people in your network from earlier in the year to back you up when things get weird, and plenty to write about after it's all said and done!

Your best date: May 23rd. The sun in Gemini and Mars in Aquarius link up with your sign in a Grand Air Trine pattern that's excellent for inspiration. You could come up with your "next big thing!"
SCORPIO
Lucky you, Scorpio! This year, you've got one of the most fabulous astrological alignments there is on your side Jupiter in your sign. Jupiter brings health, wealth, and happiness wherever he lands, so do everything you can before November 9th to make the most of it! Even better, Jupiter will be on the receiving end of good vibes from powerful Pluto in your communication zone and imaginative Neptune in your pleasure sector. The three planets will work together to remind you what you love to do most and why you love doing it. What did you want to be when you grew up? Think about that, and make it the theme for your year. You can make your own dreams come true, especially now. No matter what you do, don't think small.

Your best date: April 26. Your two ruling planets, Mars and Pluto, will align in ambitious Capricorn to launch your goals for 2018 into action, and fast! Whatever you thought you could achieve this year, double it.
SAGITTARIUS
Do you know where you were when that Lemonade popped? This year, the stars are aligned for you to launch your own Beyoncé-style reveal when lucky Jupiter (your ruling planet) enters your sign on November 9th. Prior to that, Jupiter will be in your secretive twelfth house, so you'll spend the majority of the year in preparation for your big moment this fall. You're happy to have a break since taskmaster Saturn is finally out of your sign for the first time since 2015. He's since moved on to your second house of wealth-building, which goes along nicely with your behind-the-scenes come-up. It's safe to think bigger about the kinds of investments and purchases you'd like to make. Dream up the budget you've always wanted, and make it happen.

Your best date: April 14. Jupiter in your secrets zone aligns with Pluto in your money sector to give you a deal that will be the base level for your new empire. It's an advancement from what happens on January 15th, and there's more to come September 12th.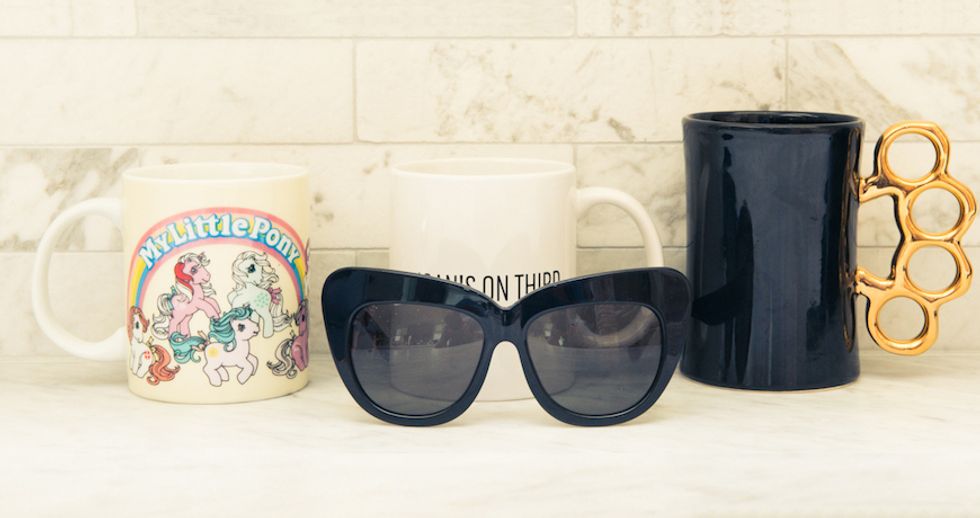 CAPRICORN
Responsible Saturn (your ruling planet) is newly in your sign from December 2017, and he'll stay there for the another two and a half years. Luckily, hard work is what you *do*. He joins karma planet Pluto in Capricorn, who's been there since 2008. Think back to what changed then, and do what you can this year to perfect it. Here's a hint: both planets have to do with wealth, so you'll definitely be making money moves. Even better, Saturn will be buoyed by Uranus into Taurus on May 19th. Taurus is your pleasure zone, so it's no surprise that all this intensity is pushing you to find new ways of having fun. Your agenda for the next twelve months? Work hard, play hard, and profit.

Your best date: January 9th. The sun, Venus, and Pluto will all be in your sign, giving you a rock solid foundation upon which to build the rest of your year.
AQUARIUS
You're amazing at being an online icon, but for you, 2018 is all about what happens behind closed doors. Yes, the eclipses in your sign on February 15th and July 27th change your persona, but it's more about the way you view yourself than about how others view you. What matters most this year is how you react to a tricky Mars retrograde in your sign from June 26th to August 27th, when your haters come out to play. The magical "south node" will be in your sign too, reminding you of the laws of karma and encouraging you to take a spiritual approach. The icing on the cake? Lilith, an astrological point associated with your sex life, will be in your sign from August 8th to spice things up. Hope you've got your lingerie collection ready!

Your best date: February 15th. Mercury and Venus align with the solar eclipse in your sign to help you overhaul your look, both online and IRL. It's a bold new beginning that draws in kindred spirits who love you for who you are, not how your life looks.
PISCES
In 2018, it's time for you to leave your comfort zone in the dust. Lucky Jupiter will be hanging out in your adventurous ninth house until November 9th, encouraging you to expand your horizons in more ways than one. It could be a literal trip to somewhere new, or it could be you exploring new cultures through food, books, or talking to someone who has a different perspective. With mystical Neptune in sync to Jupiter on and off all year, it's the perfect vibe for starting a spiritual practice. Whether it's yoga, meditation, or tarot cards, find something that helps ground you. You'll need it when the emotionally intense Cancer solar eclipse on July 12 lands in your true love zone.
Best date: February 21. Venus conjunct Neptune (your ruling planet) in your sign is magical for romance, setting your heart a flutter. With Jupiter in sync to both planets, you can trust that what happens now is good for you and your partner.
Want more stories like this?
The Hottest Places to Have Sex Based on Your Zodiac Sign
Your Dream Wedding Dress Style According to Your Zodiac Sign
The Best Workout for You Based on Your Horoscope