Travel
Our co-founder, Steph Mark, gets real about self-care in trying times (with a guest appearance by her mom!)
I
'
m fortunate enough to have a very special and close bond with my mom. Not only are our personalities nearly identical, but she is a bad-ass working mom who just so happens to run a breast cancer clinic, in addition to taking care of her family and friends and always supporting people when they
'
re in need. So when we were invited the two of us to the premiere of the
Gilmore Girls: A Year In The Life
 reboot in L.A. (which you can now
binge-watch on Netflix
!), we jumped at the chance. Not only did we actually watch the show together when it was on the air, but the idea of a girls
'
weekend in L.A. was just too good to give up.
---
Like many of you reading this, both of our nerves had been shot given the
recent political events
. It was the end of the year, and we both really were craving a break. Not only that, but my grandmother, my mom
'
s mom, had passed away suddenly two weeks prior, and we were both beyond heartbroken. The mission of this trip now was to practice self-care, and care for someone else that you really love. While
working hard
, standing up for
what you believe in
, and
getting involved
 are all important and should take priority, it is essential that you don
'
t forget about taking care of yourself and your loved ones in the process. You have to be the best version of yourself in order to accomplish your goals and make the changes you want to see. The goal of the trip was for both of us to come out of it feeling a bit lighter and ready to continue, giving it our best to finish off 2016 strong. 
In addition to the premiere, here are some of the things we did in L.A. for the ultimate mother/daughter relaxation weekend: 

 
---
Brunch at The Polo Lounge
---
There is nothing better than an extra-long brunch coupled with the best people-watching in town. 
"My beauty routine is simple and easy. I cleanse and moisturize twice a day. I like to use natural products on my skin—that's why I developed Milk & Co. I will add a drop of Rose hip oil to my moisturizer at night and I always use a 50+ sunscreen on my face. I have regular massages and spa treatments when I am in Bali, which helps me with the philosophy and design of new Milk & Co products. In Bali there is so much care taken to slow down and take the time to nurture your mind and body, which for me is so important but so hard to do! I don't wear makeup unless I'm going to a special event or for a photo shoot and my hair is mostly tied back in a loose knot!"
We treated ourselves to some spa time at the Mr. C hotel. Instead of having some big change room area, each guest gets his or her own private room. Complete with shower, sauna, tea, and snacks.
While this place is standard for Angeleno's, my mom had never been, so I had to inaugurate her with a trip and an epic salad.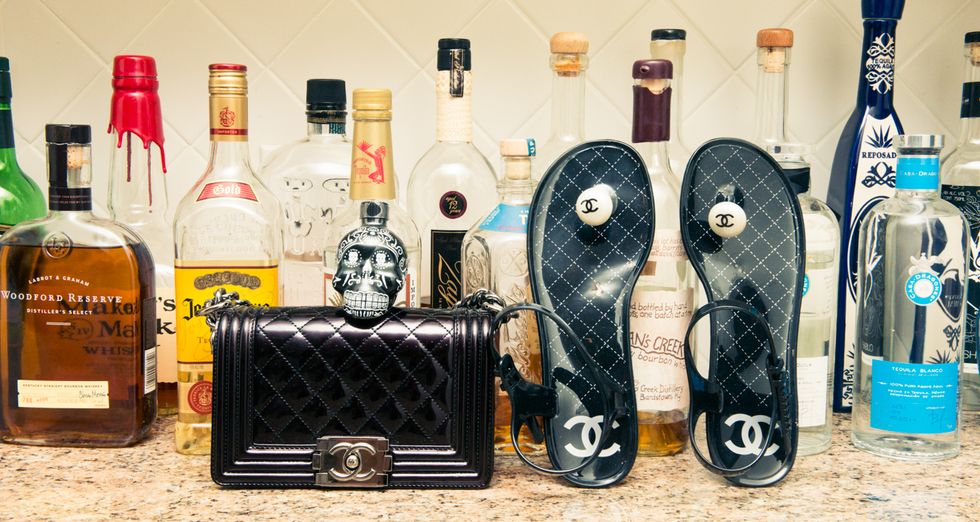 "[My favorite cocktail is a] skinny, spicy margarita or champagne."
Sometimes you just need a night of wine, mini-shepherds pie and celebrities for an instant pick-me-up. Taking a stroll through Star's Hollow with my mom was nothing short of magical. It was great to experience it as a mother/daughter duo—in true Gilmore form. Of course, the bonding continued over binge watching simultaneously after we'd both gone to our respective homes, Facetiming and texting the whole way through. 
Gilmore Girls Bruin Westwood Village Theatre images by @alexbacos