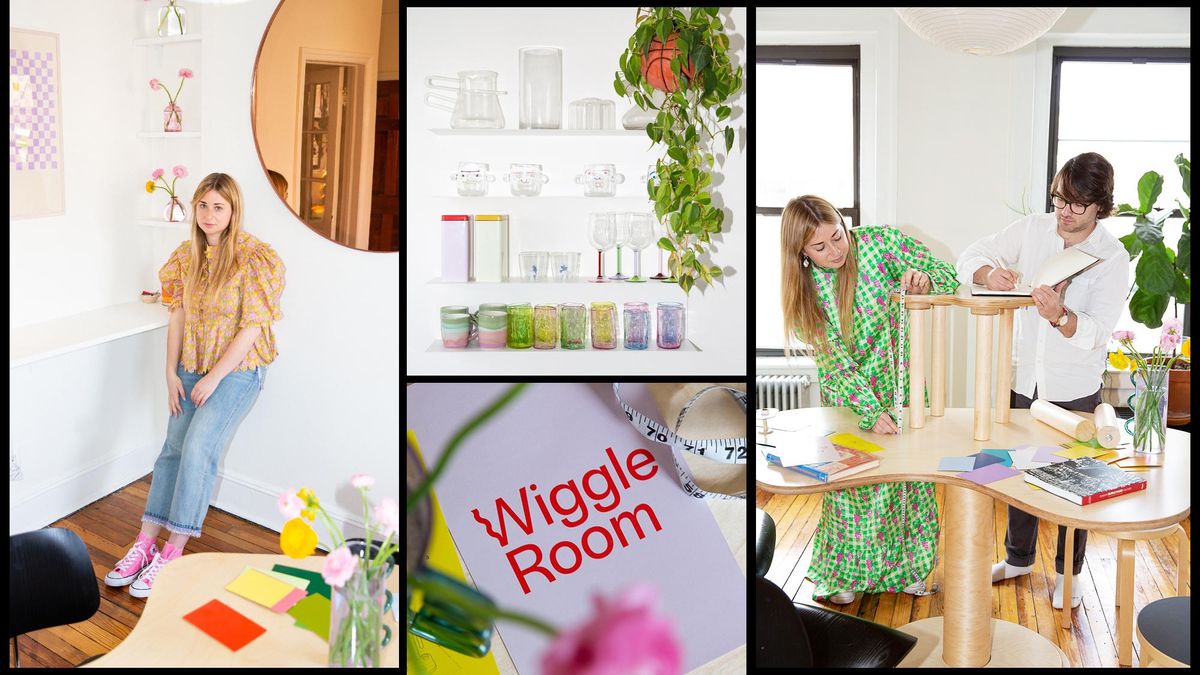 Career
Zoe Cohen and Levi Shaw-Faber share their secrets.
Alec Kugler
Graphics:
Stacey Toth
Each week we're checking in with friends to see how they're finding balance and generally evolving and advancing their careers. This week we chatted with Zoe Cohen and Levi Shaw-Faber, the founders of Wiggle Room, on how they stay inspired as they continue to grow their e-commerce furniture company that was launched in the middle of a pandemic.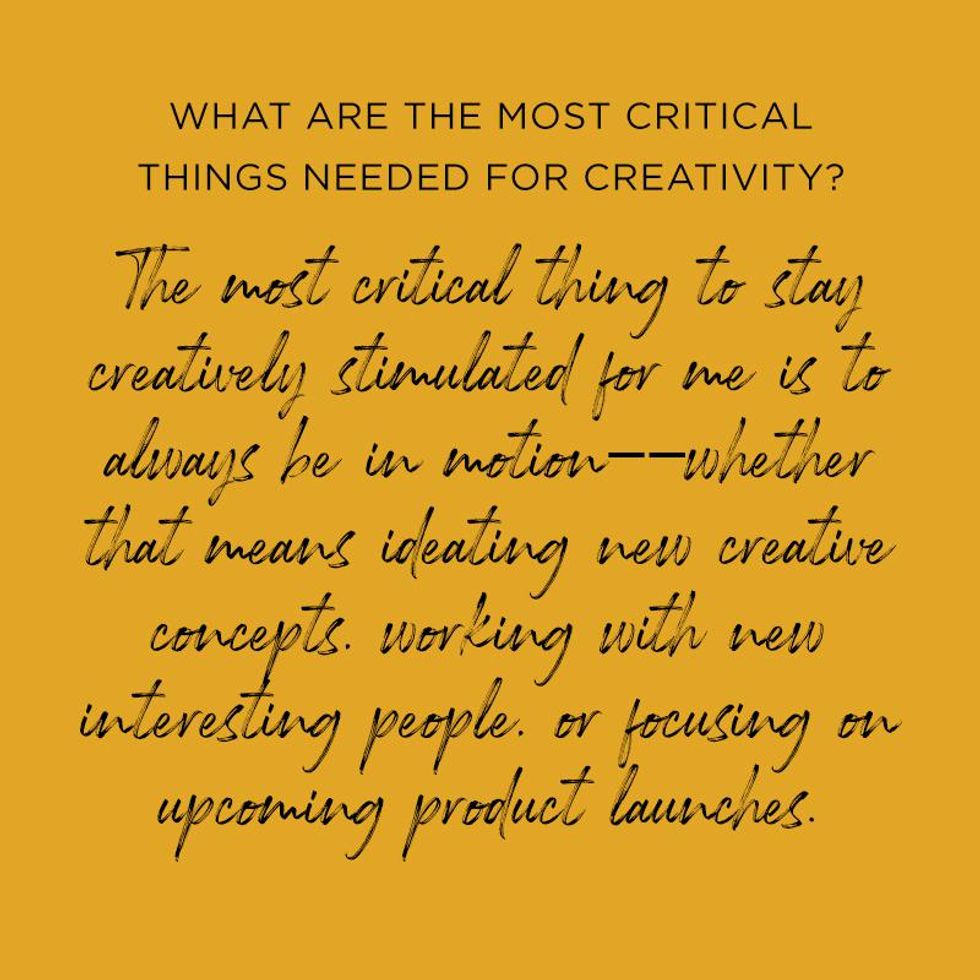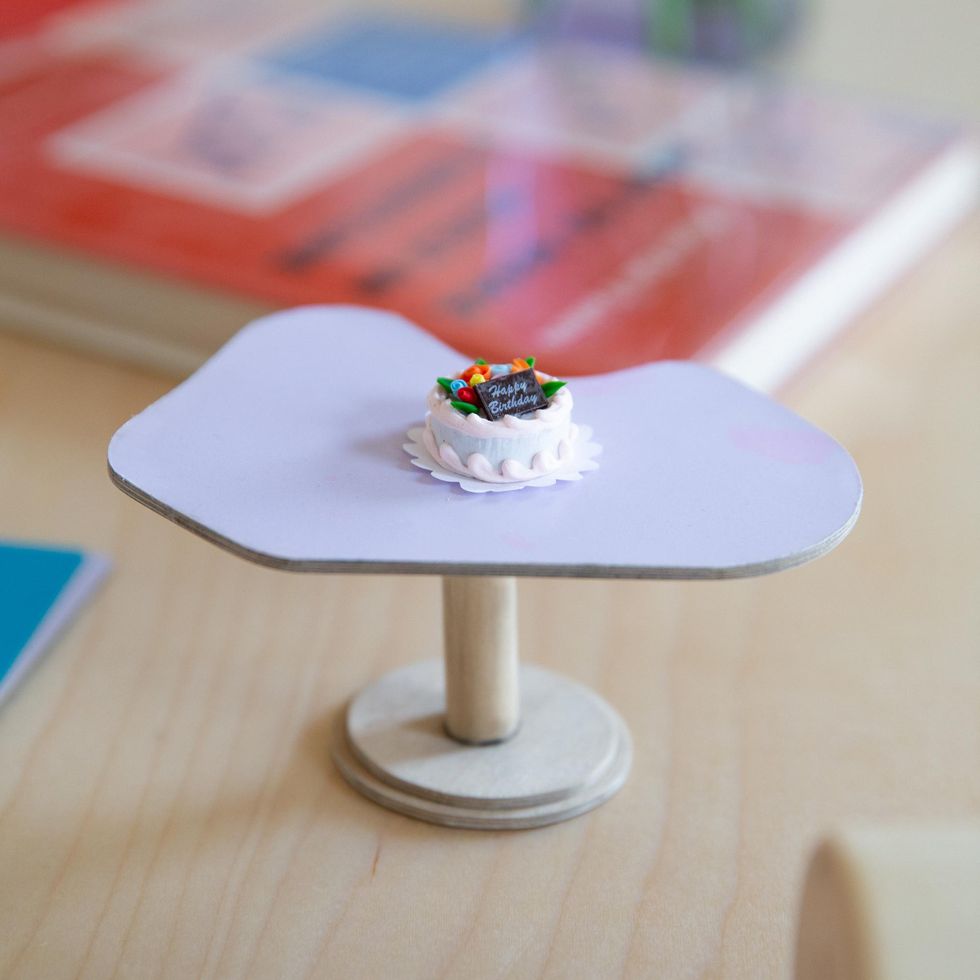 How do you start your days?
"I wake up, shower, and go for a long walk to get coffee or juice with my boyfriend. We moved to Carroll Gardens in Brooklyn a few months before the pandemic began, so we didn't get to appreciate our neighborhood in full springtime glory until recently. After a year of working from home, these early morning walks have become increasingly important for my mental sanity to get me out of the house and moving."
Are you incorporating movement or exercise into your routine? If yes, anything you're loving at the moment?
"I recently downloaded the app Seven and have been loving it. It's seven-minute intervals of high-intensity workouts, so you really have no excuse for not having the time."
Talk to us a little bit about your work environment right now. Are you back in the office, or working remotely from home?

"I've been working remotely for the past year, and I don't think that's going to change anytime soon. Wiggle Room, the furniture company I started with my boyfriend mid-pandemic, was born in our living room after a few glasses of orange wine. Levi designs everything from our kitchen table, and I work on the marketing side of the business from our living room couch. I'm also the head of brand marketing at Parade, a super fast-paced underwear startup. The Parade team has tripled in size since the beginning of COVID, hiring people based across the country. I think remote working is here to stay."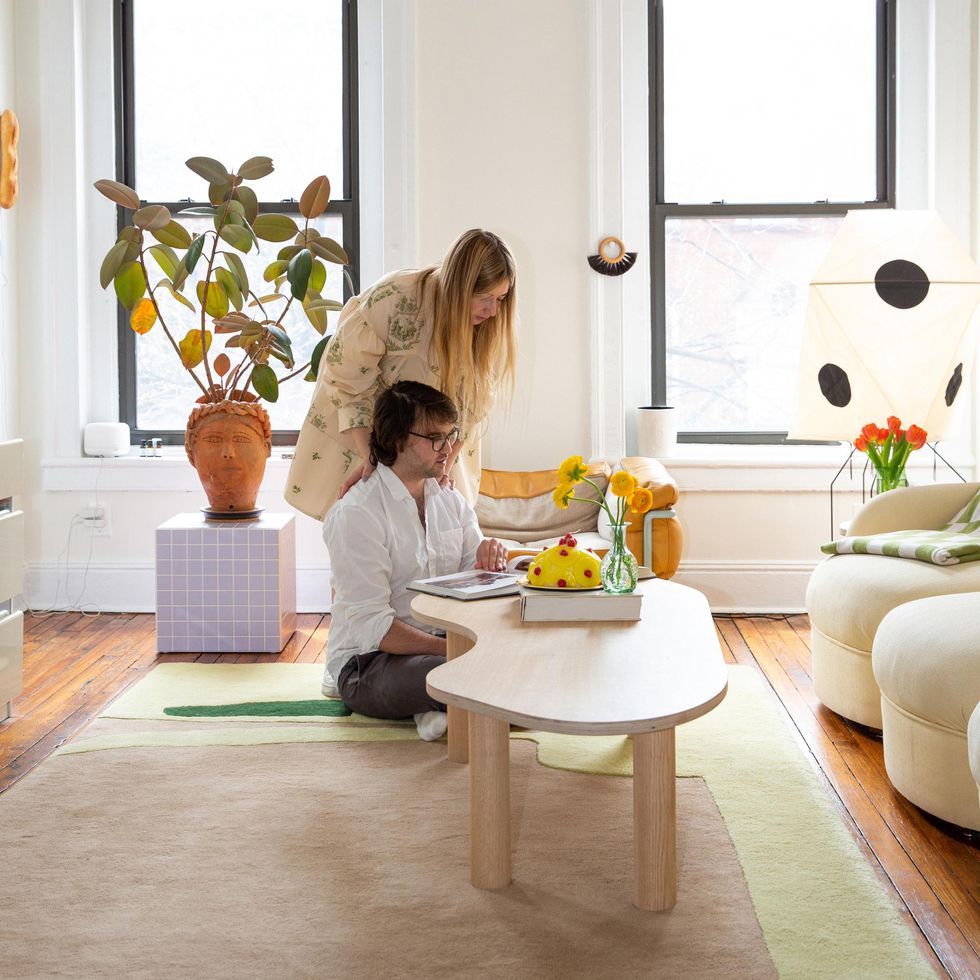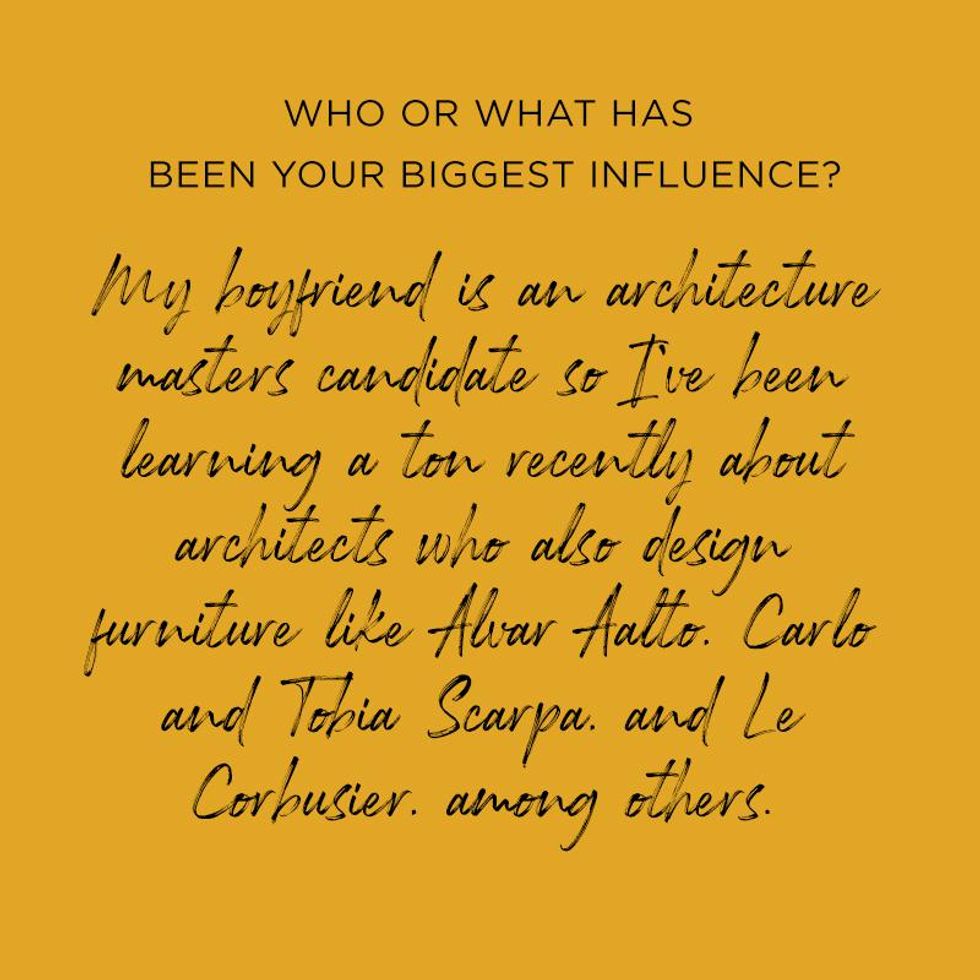 What are the most critical things needed for creativity and to survive a workday?
"The most critical thing to stay creatively stimulated, for me, is to always be in motion—whether that means ideating new creative concepts, working with new, interesting people, or focusing on upcoming product launches."
How do you stay focused and motivated throughout the day? Any tricks you can share?

"Surround yourself with interesting, smart people. If you feel like you're stagnant and not learning anymore—change something. I feel super lucky that I love what I do and I love the people I'm doing it with."
It's a tricky time in our world, and economically speaking, it's unclear what the future holds. How do you foresee this time impacting your industry?
"My boyfriend and I started Wiggle Room mid-pandemic because we, as many others, had a heightened desire to make our living space as cozy and special as possible. Levi designed the first Wiggle Room table for our own apartment, and after a few friends expressed interest in buying one for their apartments, we found a manufacturer, built a website, and decided to try this at scale. I feel really lucky that we were able to tap into an industry that actually brought a lot of joy to people during the pandemic, and as work-from-home continues after the pandemic, I think the furniture and interior design world will continue to grow."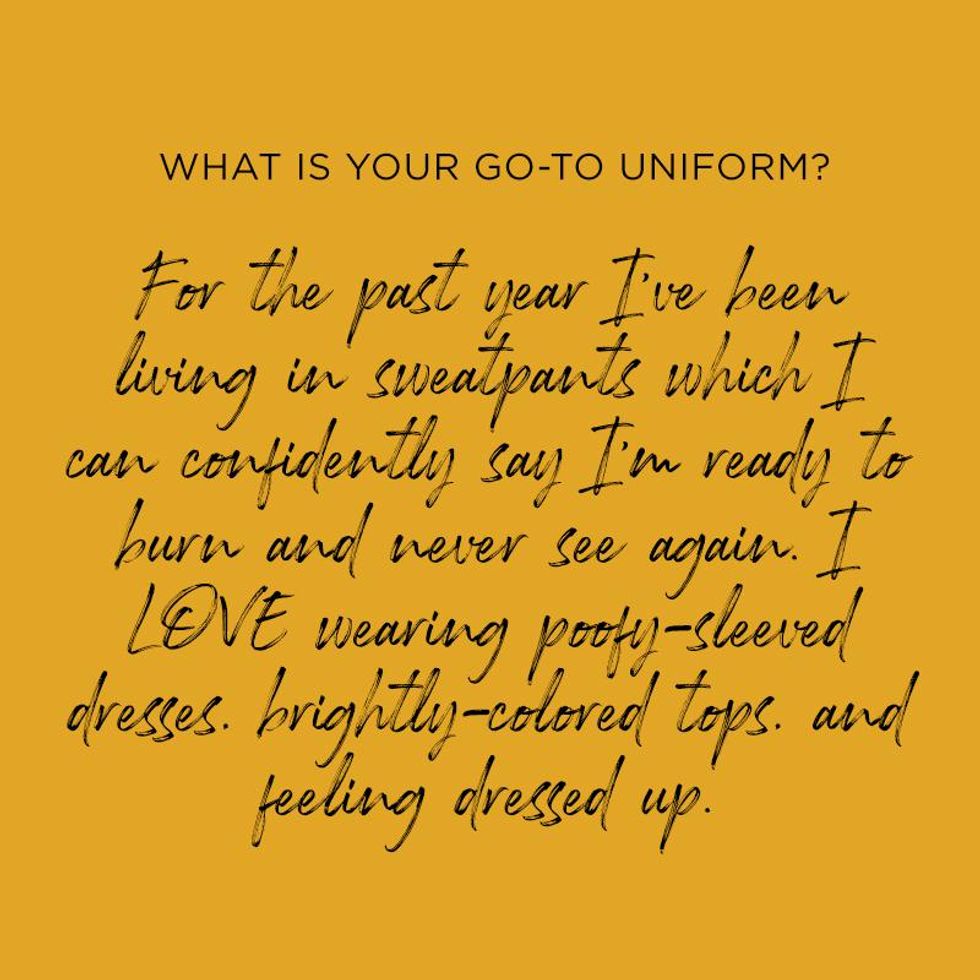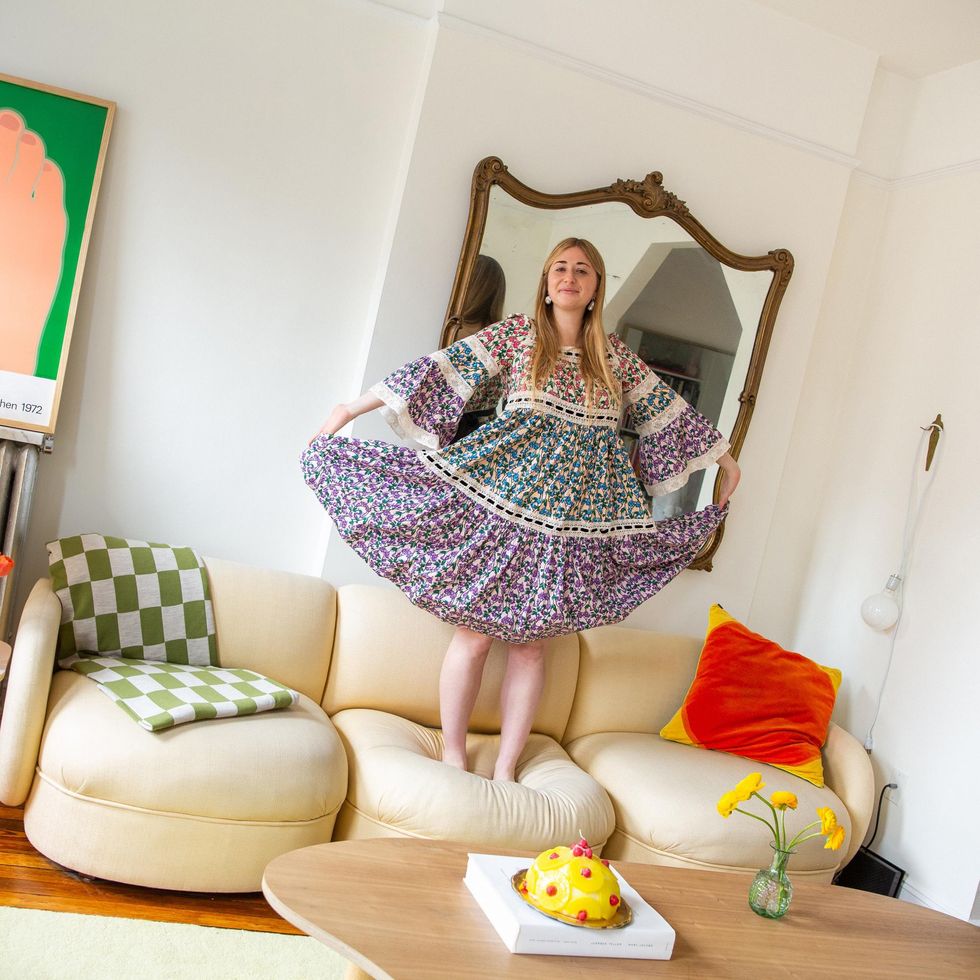 From a creative standpoint, who or what has been your biggest influence?

"My boyfriend is an architecture master's candidate, so I've been learning a ton recently about architects who also design furniture, like Alvar Aalto, Carlo and Tobia Scarpa, and Le Corbusier, among others."
Tell us a little bit about your style right now. What's your go-to uniform?
"For the past year I've been living in sweatpants which I can confidently say I'm ready to burn and never see again. I LOVE wearing poofy-sleeved dresses, brightly colored tops, and feeling dressed up. My go-to uniform often includes oversized pearl earrings from Sandy Liang or Eliou, eccentric hair clips from Simone Rocha, a brightly patterned dress, and sneakers."
Are there any style essentials you rely on for your spring wardrobe?

"My style has always been a funny mix of a maximalist grandma meets an eccentric first-grader. I love anything with a large sleeve, bold print, or surprising color combination."
Let's switch gears for a minute: Are there any beauty products essential to your day-to-day?
"I recently switched my entire skin-care routine over to Biologique Recherche, and I feel…transformed. It has completely minimized my pores, and I never get acne anymore. I use Lait U, P50 1970, and creme ISO-Placenta morning and night. I also use the Isla scrub a few times a week—game changer."
How do you unwind at the end of the day? Cocktails? Recipe, please!
"A glass of orange wine, preferably Channing Daughters Ramato if you can find it, and a walk around my neighborhood. Spring has helped me rediscover Cobble Hill Park, which is a tiny one-block patch of grass that's currently brimming with candy-colored tulips and dogs with fresh springtime hairdos. If you forget your drink, there's a little bar right next door called La Vara that serves incredible to-go sangria."
Biologique Recherche
Biologique Recherche
Isla Beauty