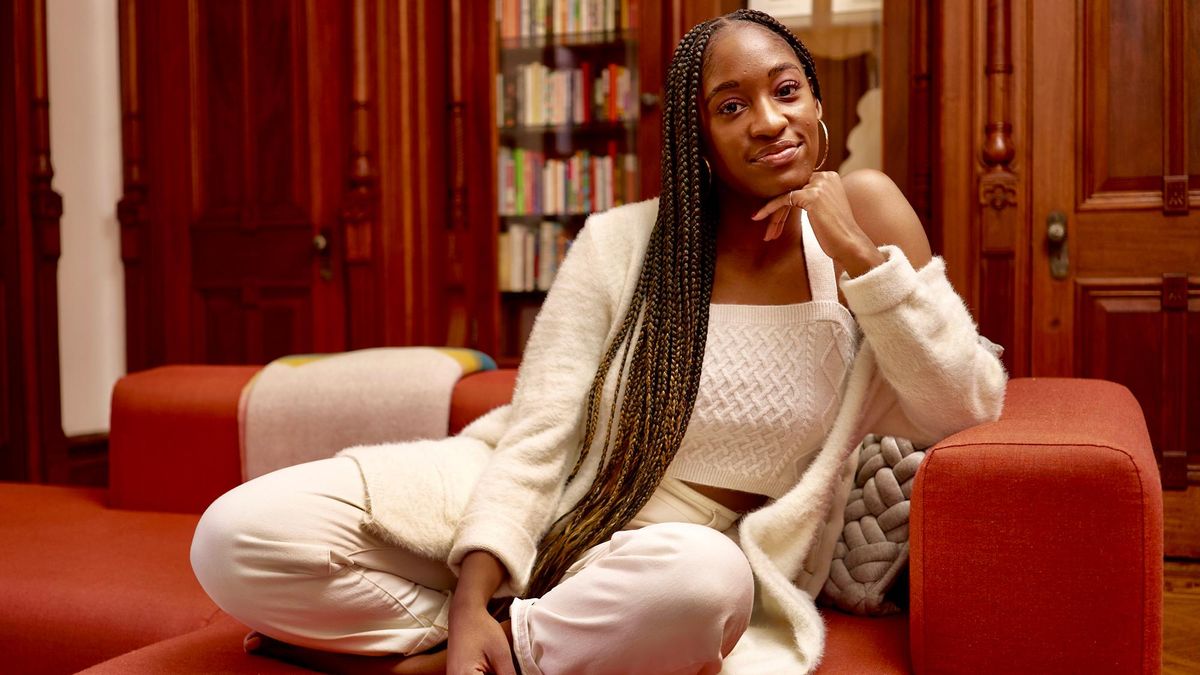 Wellness
6 Wellness Innovators Share How They Reset in the New Year ​
Their intentions revealed.
It's like clockwork: each year, as we approach January 1st, marking a new year, someone states the phrase, "New Year, New Me." Though the saying errs on the cliché side, it's unwavering. It is indeed a new year, and it's true, you do have the chance to reinvent yourself before the Earth embarks on its journey around the Sun. And while I am a firm believer of continued self-reflection throughout the year, there is an energy that lingers around the New Year you can't quite escape.
Thus, we sat down with six pioneers in the wellness industry to find out how they set their intentions ahead of the New Year. From taking a moment of isolation and reconnecting to nature to being selective on whom you share your aspirations, these wellness experts reveal a range of helpful techniques to enter 2022 with a clear mind, body, soul, and space.
Photo: Sean Pressley
"When I set intentions, I'm mindful of the people I share them with. The ability to follow through and build towards my milestones and dreams is often held up by the support system I rely on to guide me when needed. I thrive when collaborating and co-creating with others, and it's much sweeter to share in that success with those who helped make it happen. I handwrite my notes, and I think of them as mini affirmations of what I'll do that day. This usually requires a beautiful journal I've stumbled upon at Goods For The Study. I also communicate and check in with my friends to share in and uplift one another's work—I use my iPhone for this!"
For the New Year, Austin is looking to add more ease, "I am looking forward to leaning into what I can't do versus always feeling like I can (and that, I must!)."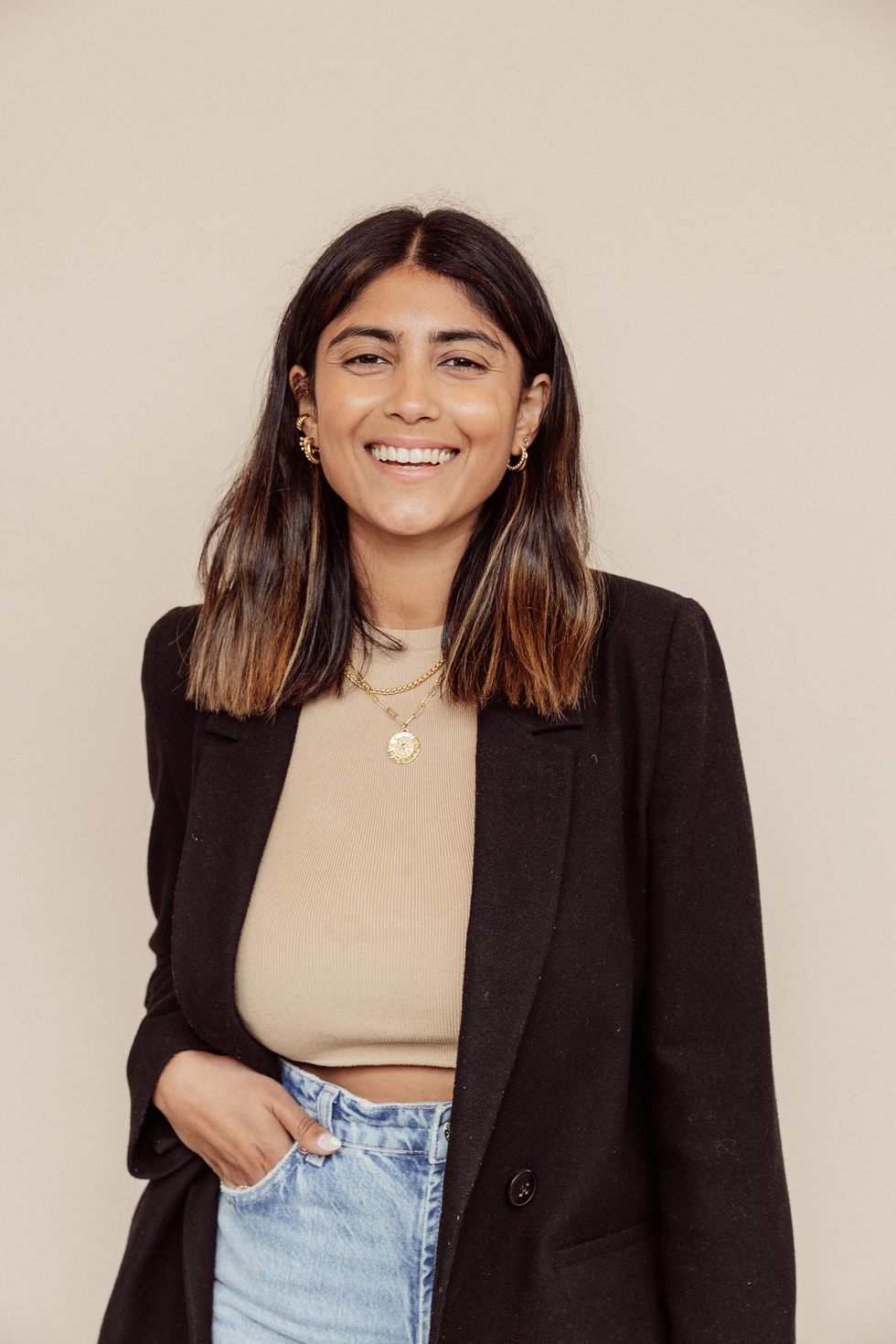 Photo: Courtesy of Siffat Haider/Arrae
"I create a vision board [in inDesign] which I set as my laptop and phone screensaver. It helps me keep my intentions top of mind. Then, in order to hit big goals, I write down mini monthly goals; it's like a roadmap to success. The more specific I am with a game plan, the more likely I'll achieve what I want to achieve. I use an app called Tally to keep on top of my mini-goals, which then help me hit my large goals and intentions."
In the New Year, Haider plans to shift her attention to community-building through activations. "We partnered with Sweet Laurel for a pop-up this year which went so well—we met so many of our customers, and it was just great to connect with people from within our community."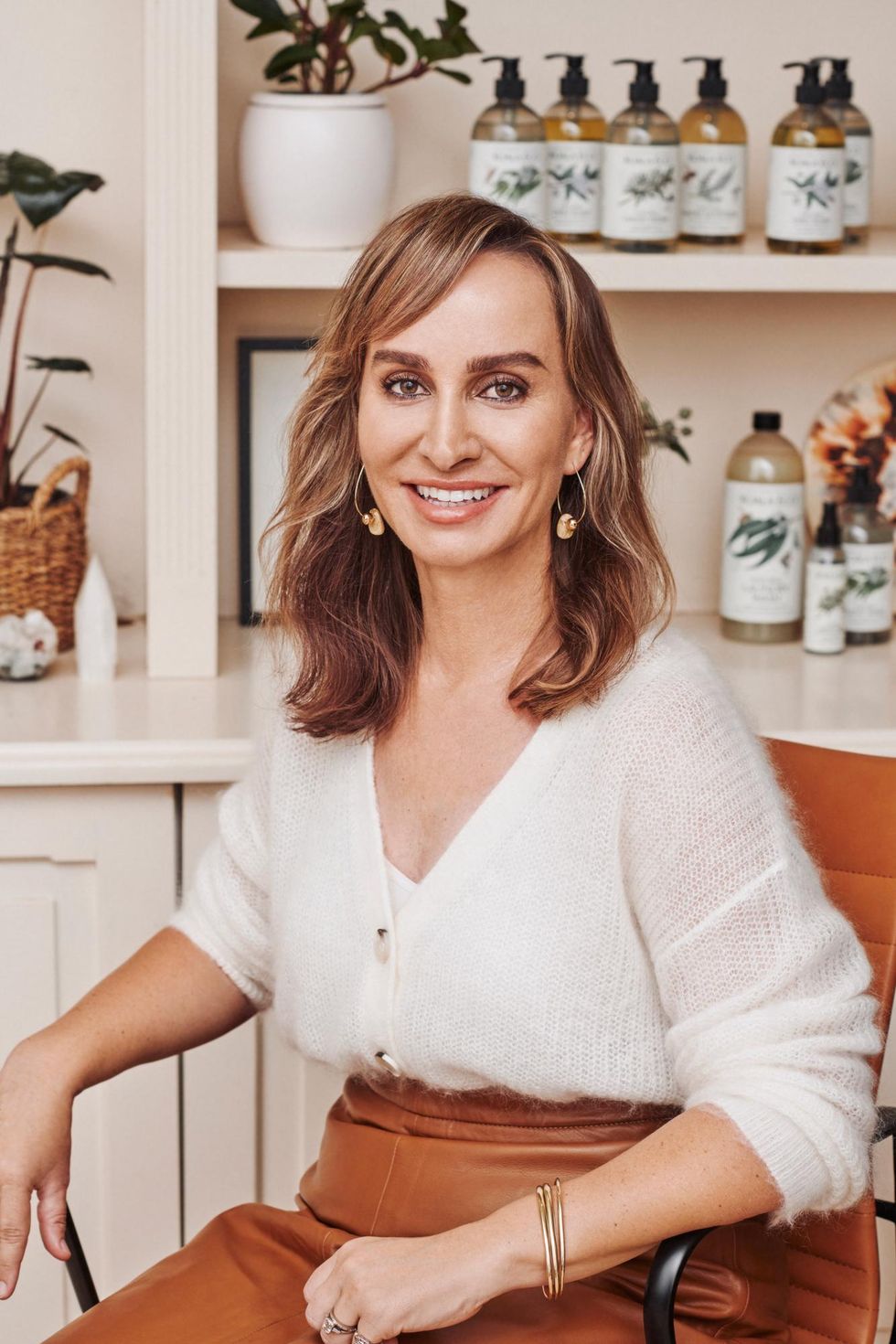 Photo: Courtesy of Jessica Bragdon
"This has been such a profound question to contemplate, perhaps because it involves two keywords that have been absolutely top of mind during 2021, for me [personally] and for Koala Eco: reset and intentions. I guess this past year, which has been so challenging for all of us because of COVID, travel restrictions, separation from loved ones, and so on, has really disrupted both notions. Resetting is hard, but being intentional is hard when so much around us is uncertain. [Yet], it's critical to be able to strip back to the things most important to us: the people we love, the occupations we value, the positive differences we can make to our own and other people's lives; how we can manifest kindness, and share simple ways of bringing more healing and joy into everyday life.
"It's so important to maintain wellbeing and good mental health, and at the brand, we feel that nature is the key to this. When we return to nature, we return to ourselves. It is at the core of our being to turn to nature for solutions, to trust in the power of our natural world to solve our problems, big and small. To reconnect to nature, I spend time studying the native plants in Trumper Park and the Sydney Botanical Garden. I also often go for a very early run on Bondi Beach. We have a worm farm, compost bins, and a garden with flowers, herbs, and vegetables. We also take the kids camping up and down the coast, usually near a good surf break. I like the theory of Ecopsychology and the belief that we are part of the earth, not separate from it. People living in cities need the benefits of nature like stress reduction and connection that parks and green spaces offer."
As a tangible goal for 2022, Bragdon suggests filling one's space with natural, harm-free products that enhance the home at any time of the day—whether it be uplifting, calming, or purifying.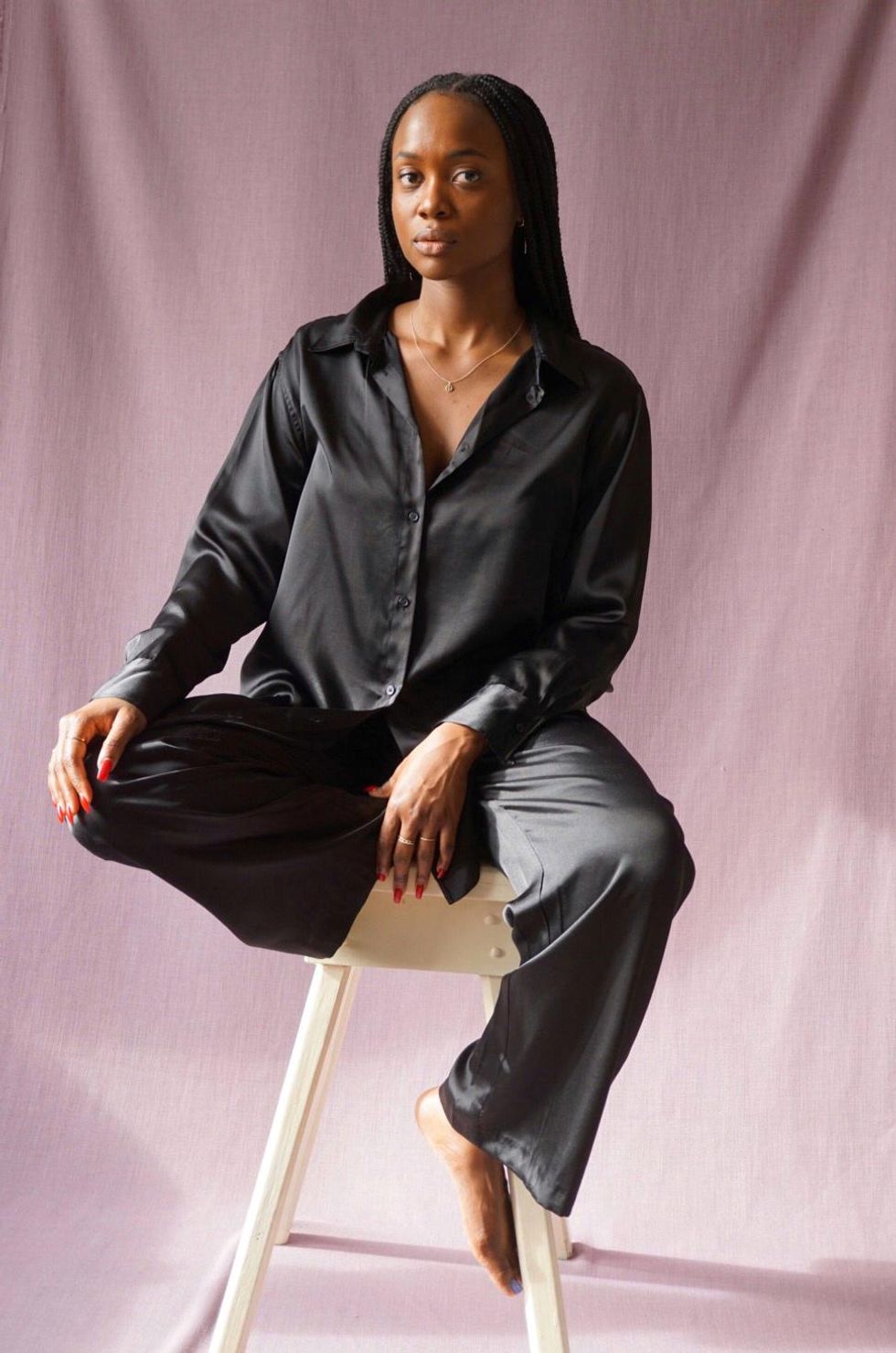 Photo: Courtesy of Foe & Dear
"I like to reset my intentions for the New Year by spending time in solitude and withdrawing from the world to go inwards. Whether it's through reflection, rest or returning to nature, taking time to reconnect with myself is an important personal practice for me. The greatest tool I use is myself! Trusting my inner-knowing and leaning into my inner guidance to help me feel into my desires and needs. What helps me to connect with that is my meditation practice."
Joe Holder, Founder of Ocho System, Health & Wellness Consultant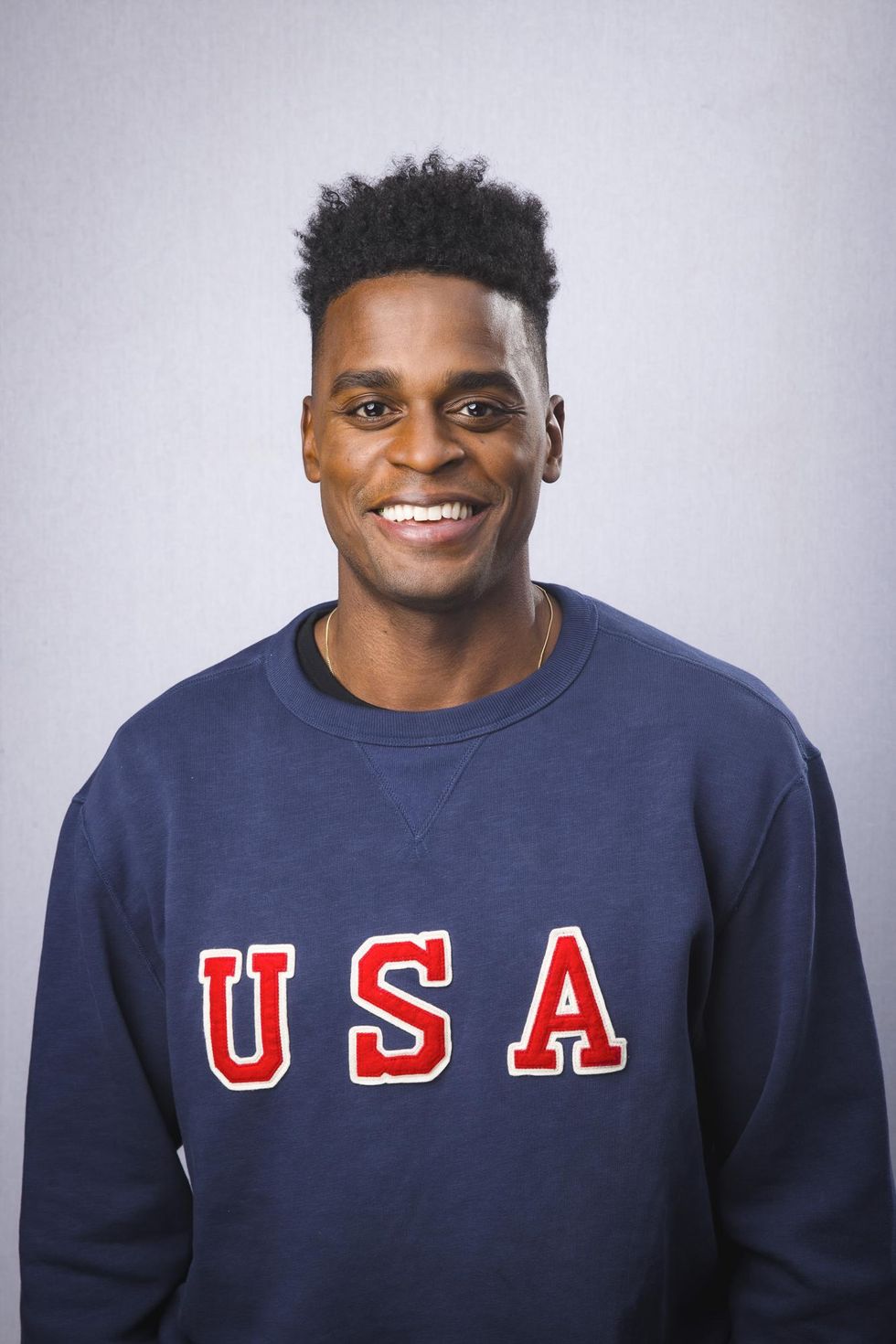 Photo: Courtesy of Joe Holder
"Marc Newson, the famed designer, gave an interview to Harvard Business Review in 2015 that totally changed the way I operate. My friend Benjamin Edgar sent me this article years ago, and it dictates my end-of-year process: How do I find the time? I just have to shut myself away, literally, and clear the decks of all e-mails, all issues, all problems. I literally shut myself away; I take a trip or take some time to myself in my apartment for a few days and have a full debrief with myself on the past year. What did I do? What didn't I do? What do I want out of my life? And then, I break it down into smaller, digestible tidbits to help me decide how the next year should go. I look at it like this: the future is nothing more than the present arriving, so why do we all look forward instead of also reflecting on how we got to where we are before we continue to move forward?"
The next year will be all about expansion for Holder: "I'm just fully leaning into creating my media infrastructure, bringing ideas to life with Exercise Snacks, and working on a book proposal that hopefully leads to a book deal."
Natalie Paterson, Co-Founder of Ingarden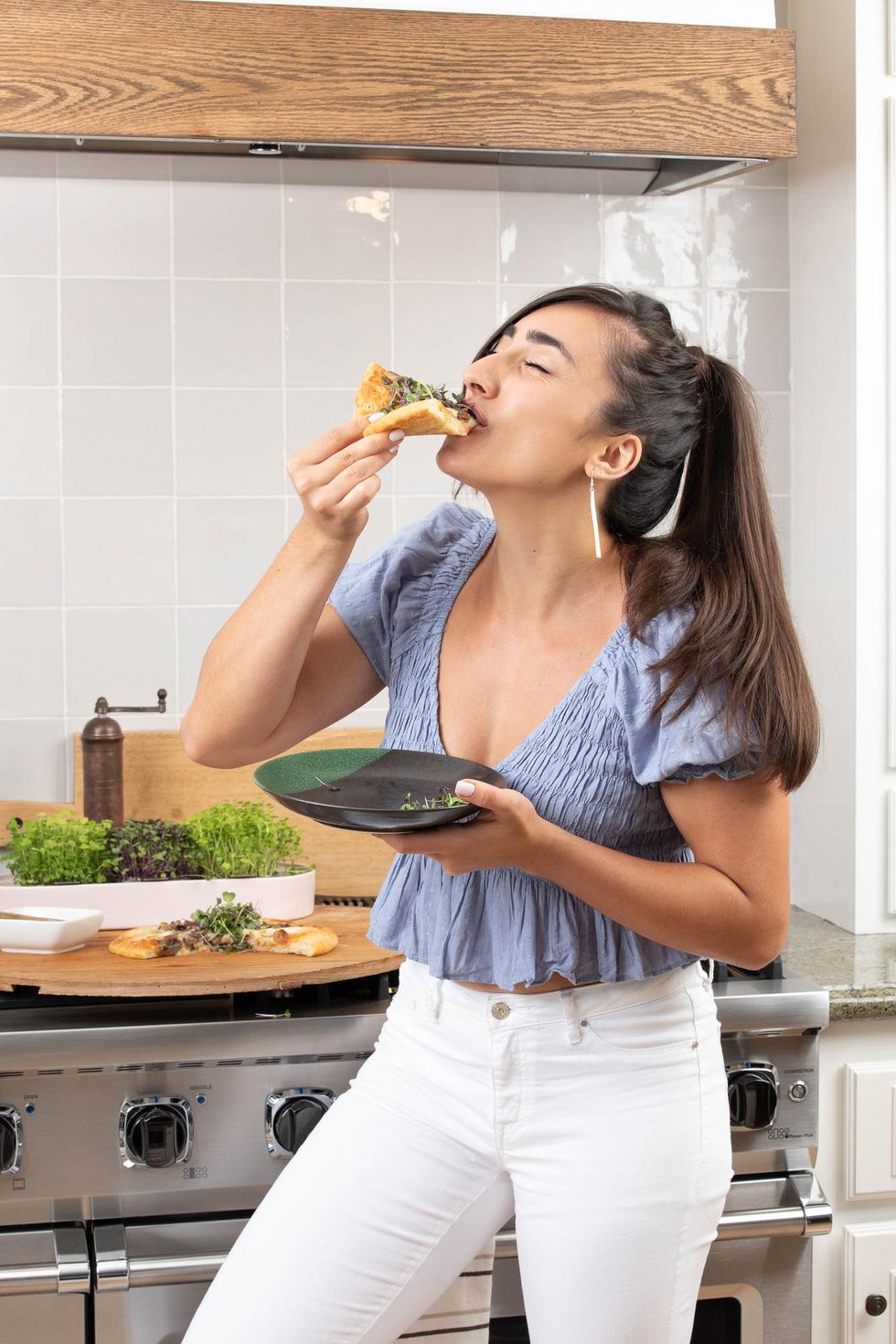 Photo: Courtesy of Natalie Paterson
"I truly believe how we word our New Year's intentions is one of the most significant determinants to whether we successfully achieve them or not. We must phrase our intentions as 'behavior' based instead of 'outcome' based. For example, instead of saying 'I want to lose X pounds' (this is an outcome), say 'I will add a serving of vegetables at every meal' (this is a behavior). The power of phrasing our intentions as behaviors instead of outcomes is that behavior is both specific and measurable, making the intention more realistic and achievable.
"To incorporate behavior changes into our lives, it's essential that we implement specific tools to make said behavior changes easier. For me, that's my ingarden Superfood Garden, an autonomous indoor hydroponic smart garden for growing microgreens at home. Hence, tools like ingarden help me turn healthy food into 'fast food' in the sense of ease and convenience of having fresh microgreens right on my countertop."
Paterson's New Year goals center around the power of building connections with health and wellness experts, passionate individuals, and our customers to become even stronger and more equipped to create lasting positive change. "In 2022, ingarden is looking forward to continuing our mission of empowering people to grow for a better you—that means making microgreens accessible."