Fashion
Brynn Wallner identifies the style tribes behind iconic watch models.
When faced with the task of selecting her first investment watch, Brynn Wallner went with Cartier—"I'm a Cartier girl"—more specifically a steel Tank Française. In comparison with the legacy brand's it-girl Panthère is "a little bit more low-key," she says. The steel facade is almost industrial in appearance, while the daintier size retains the aspect of femininity. Steel in lieu of gold keeps the style down to earth. "So, maybe I'm just like the low-key chill girl," Wallner posits.
Through her platform Dimepiece (an innuendo on the word "timepiece"), Wallner connects the who with the what in the watch sphere. The website and corresponding Instagram account offer readers digestible information on watches with segments like her First Dimers column where the "girls, gays, and theys" can tell the story of their first watch investment. Beyond the financial aspect, this is a place where people go to figure out what they want aesthetically.
"If you're not connecting these very expensive pieces of metal to the actual people wearing them, for most people who don't have the money or didn't grow up with a parent as a collector," explains Wallner, "[watches] remain in the abstract world where you can't even begin to identify what you like about them." The @dimepiece.co Instagram ID's the watches worn by your favorite celebrities and tastemakers. Megan Thee Stallion in concert with a personalized, crystallized Audemars Piguet. Oscar Isaac's lust-worthy Scenes from a Marriage costumes, which include a vintage Rolex Datejust. Even a Betty White portrait featuring the aforementioned it-girl Panthère.
"To me, the Tank Francaise is a little bit more under the radar. The one that I picked is the smallest version in all steel. It kind of has a little industrial-looking edge to it, but it's smaller and it's versatile. I just feel comfortable with it because it's not a gold watch, and it's not the it-girl watch. It's a little bit more low-key. So, maybe I'm just like the low-key chill girl."
Cartier
In doing so, the ex-Sotheby's employee has effectively created a style profile for these watches—specifically, the distinguished luxury models—or at least shone a light on those already at play. From a branding perspective, the tribes surrounding each model are essentially an organic strategy companies themselves might want to watch, but for the average reader, offer up aesthetic genres inexperienced shoppers can align themselves with.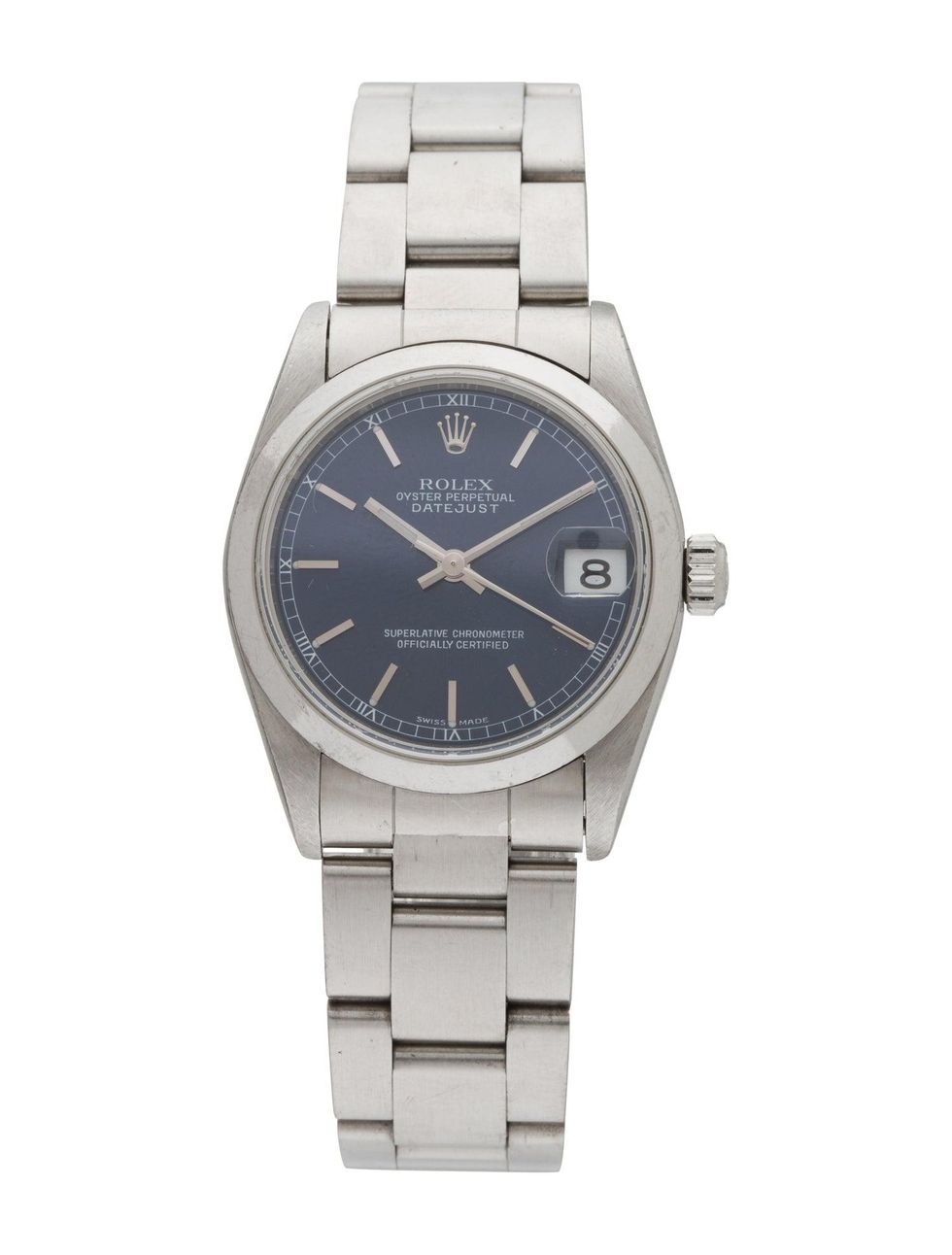 "The Datejust is for the bubbly optimistic girl that can't be bothered. The Datejust is Rolex's top-selling model ever, but she doesn't care that she has the watch that everybody else has because she is confident and rises above the fact that she's not trying too hard to be different. She still has this watch that is tried and true. It's classic. It makes a statement and who cares if everybody else has it. There's a reason why it's a top seller."
Rolex
At the head of these tribes, Wallner identifies everyone from the high-profile icon to in-the-know industry folk. The Cartier Tank famously adorned the wrists of Carolyn Bessette-Kennedy, Jackie Kennedy, Princess Diana, and Fred Astaire—i.e. a classic—while the "it-girl" Panthère matched with the arms of Madonna, Bella Hadid, and Zendaya. Beside the Cartier girls is the Rolex brigade. Think Hailey Bieber and her Datejust, Mary-Kate Olsen and her Daytona (the latter is one of Wallner's favorite icons). What about Cameron Diaz in a Tag Heuer Formula 1? Cardi B in a Patek Philippe World Time? The list goes on and on, but the question remains: What camp do you fit into?
"The Royal Oak is maybe for the more cerebral and design-oriented. It has such an amazing story. Gérald Genta designed it in the '70s. It was a total mold-breaker. It changed the game in terms of positioning luxury steel sports watches as a category. When the Royal Oak debuted, it was a steel sports watch, but it cost more than fancy gold watches that [brands] like Patek Philippe were selling. It kind of shook the watch world. That's for the person who appreciates a little history. Its lines are very geometric and a little sharp, so she doesn't mind adding a little edge to her look."
Audemars Piguet
Wallner finds it even more interesting when someone picks a style that, in theory, shouldn't align with their watch-to-personality profile. Take for instance, Lori Hirshleifer, of Hirshleifers, who currently wears a Patek Philippe Aquanaut. "She had it stacked with her amazing jewelry, and she had a CHANEL dress on. You would think that it would go on some outdoorsy guy who is really macho, but the way she styled it—I saw it in a completely different way."
Tyler, the Creator, another one of Wallner's personal icons, ventures beyond sartorial mix and match and reimagines the watch itself, effectively divorcing it from preconceived notions. A collector of Cartier, he took the watch face of a Tank and adhered it to a lime green alligator strap. Of course, he then also finds interesting ways to modernize the horological classes in the way he styles them.
"I call the Cartier Panthère the 'it-girl watch.' Bella Hadid, Zendaya, and all the it-girls are wearing it. It feels so feminine. It has that gold, kind of slinky bracelet that almost looks like another bracelet if stacked with other jewelry, but it's a watch. What I find interesting about the Panthère is that the first people who wore it were actually men. You had guys like Pierce Brosnan and Keith Richards wearing it in like the '80s. To me, that's so cool. I really want to see more men wearing the Panthère now, like I would die to see Harry Styles wear it, styled with his Gucci to the nines with his vintage Cartier Panthère. I just think that would be such a look."
Cartier
Despite all the information surrounding each style, Wallner notes that she's still more interested in how people wear their watch than the make and model itself. Thankfully, that ethos extends beyond the high brow, $10,000+ options. One of her favorite things to do is circulate around a well-attended party and document the wrists of those with watches. "I'll ask the girl wearing a Seiko or a Casio. She's always like, 'Oh no, don't take my picture because this isn't a fancy watch at all. It was like $60 online.' No, you have an amazing outfit. You're wearing it. You look good doing it. I don't care if it's a Casio or a Patek Philippe."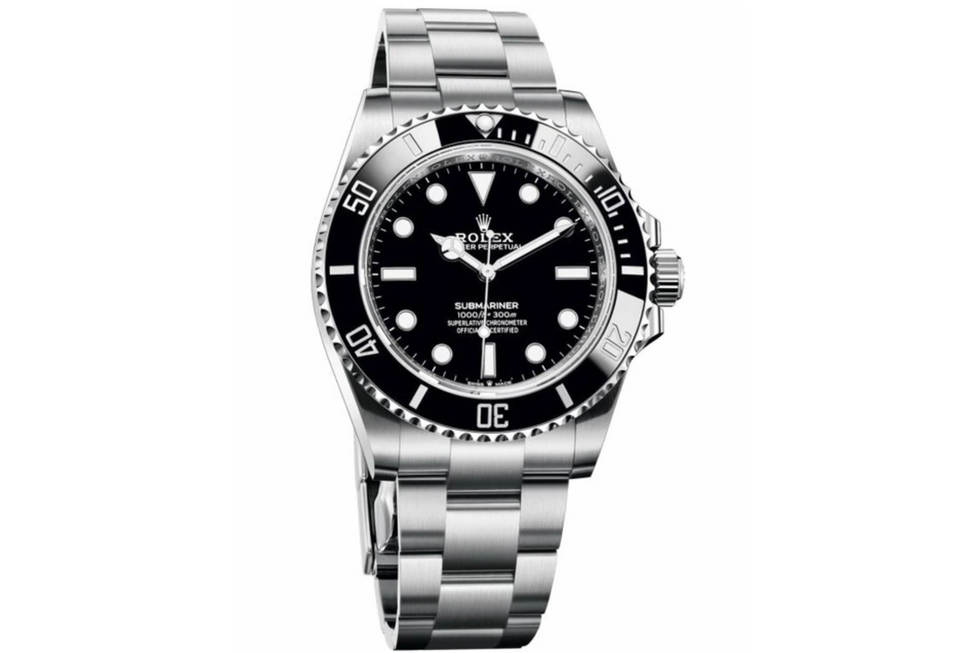 "The Submariner—it's such a popular watch. It's the go-to sports watch with a little extra complication. It's not just telling the time and the date but has this extra function making it more expensive. Historically, it was used for diving. Obviously, people have tools for that now, but it has a little something extra to make it more technically advanced. I think the Submariner is the entry into that next sector of watches. It does have the borrowed-from-the-boys quality. Whenever I see a woman wearing a Submariner—the most popular one with the black bezel and the black dial—I'm like, 'Oh, that's so cool.' She's just confident. She can wear a man's watch and make it look feminine just by her essence."
Rolex
In a manner somewhat parallel to the sneaker's sartorial rebirth in the prior decade, watches are experiencing a similar arc within the fashion industry as they transition from function to fashion. Logistically, that means a general financial shift, but Wallner and her contingent are much more interested in the stylistic fallout as each profile inherently expands.
Now that the luxury piece is no longer confined to board rooms full of middle-aged white men, the way they are worn changes. "That's the inevitable result of being more inclusive," says Wallner. "As soon as you start opening up this world and seeing how different people—women, people of color, people of different sexual orientations, somebody like Tyler, the Creator even—you start to see how many different ways they can be styled and recontextualized and that's so exciting."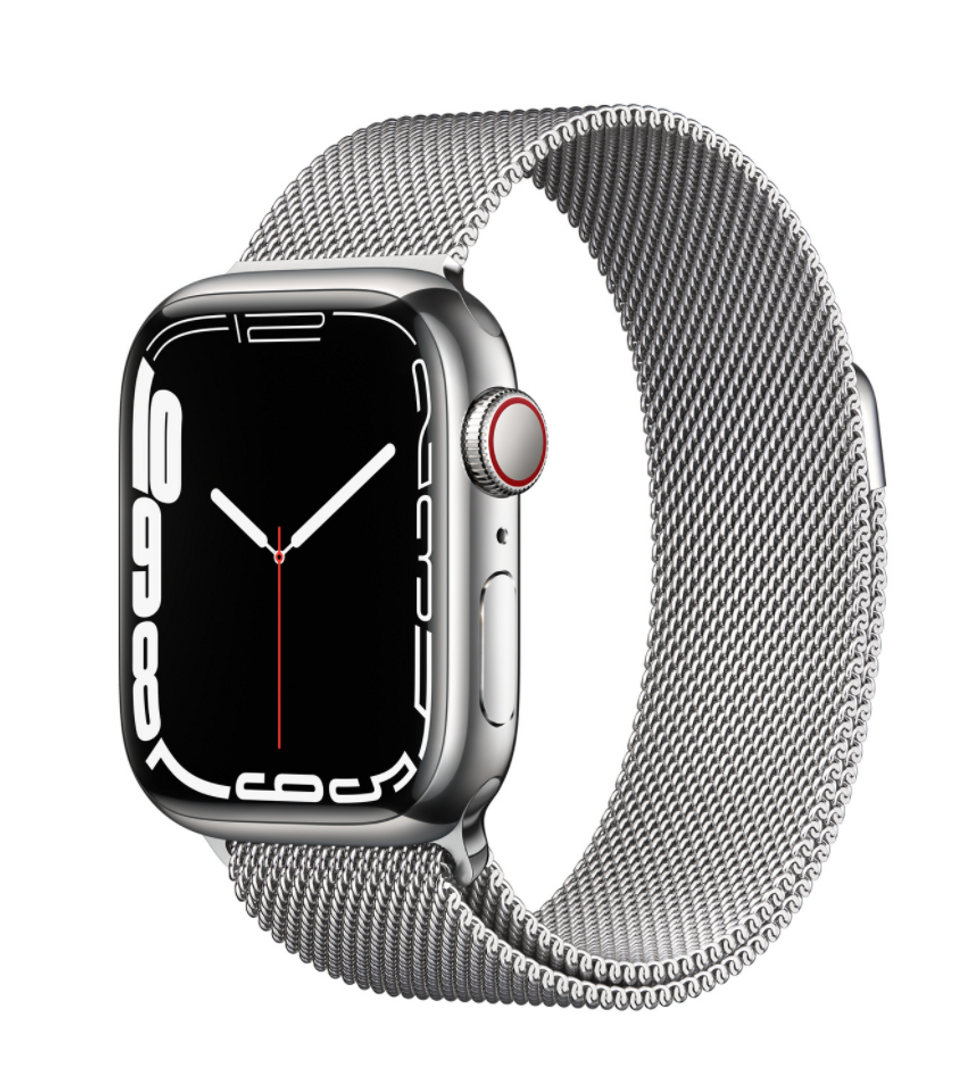 "I think a lot of watch people are very snobby about it. But, who cares? The Apple Watch is not trying to be a Rolex. It's not trying to be an AP. It's not trying to steal the thunder of these watches that will never go out of style. It's something totally different. It's a watch that is used for utility, a pragmatic watch. Somebody wants to count their steps. Somebody wants to check their email. I don't think Apple Watch-wearers are wearing it as a fashion statement or as a flex. If that's your thing, more power to you."
Apple
If you're going to drop a few (or 10, 20-plus) thousand dollars on a piece of metal, you better be sure it aligns with your style. Its daily presence on a wearer's arm creates a sort of aesthetic signature, so, as Wallner says, "you really have to commit." With her own first purchase, she wanted something that was representative of herself, which is how she landed on the Tank.
Once you've made the highly personal transaction, you're free to reinterpret the profile as you see fit. First Dimer Alyssa Vingan reveals in her Dimepiece interview that she connected with the Panthère but instead of leaning into the it-girl fanaticism, wears hers with jeans and a t-shirt.
Perhaps you might enjoy aligning yourself with the Cartier it-girls or the carefree vibe surrounding the Datejust. Maybe you want to take a Rolex Submariner completely out of context and rewrite the rules entirely or wear a digital Casio better than anyone in the room. These fluid profiles serve as a jumping-off point, and the more work Wallner does, the more they will continue to expand.
Patek Philippe