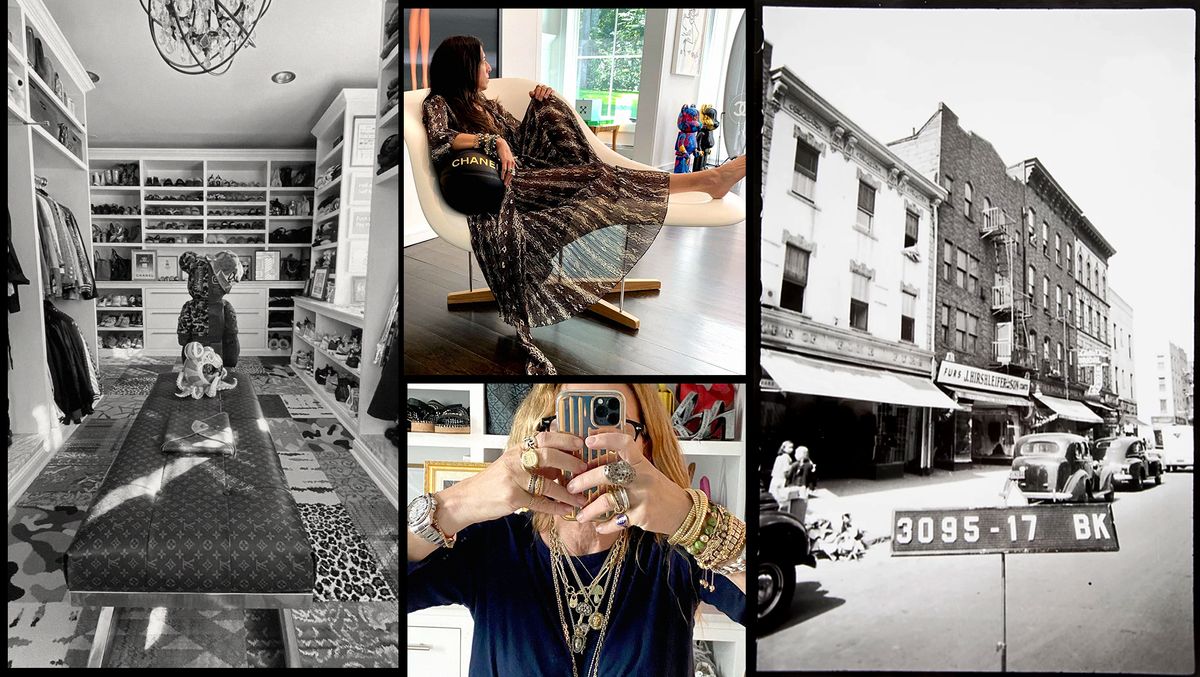 Career
Coffee, cocktail hour, and a fun take on loungewear.
Graphics
Ashley Combs, Rachel Pickus
As many adjust to working from home—Team Coveteur included—tips on how to stay focused and motivated are more welcome than ever (as are snack and music recommendations). Each week we're checking in with friends to see how they approach working from home. Today we're chatting with Lori Hirshleifer and Marci Hirshleifer Penn of legendary family-owned department store Hirshleifers.
First question—what do you find yourself having for breakfast?
Lori Hirshleifer:
"Coffee. Always."
Marci Hirshleifer:
"Coffee with almond or oat milk; no sugar."
Do you work in silence, or do you like to have music on in the background?
LH:
"I work in silence or with
Law and Order
playing in the background. I'm obsessed!"
MH:
"Music! But not blaring. My fav song at the moment is '
Life is Good
' by Future and Drake. I also have Bad Bunny and Justin Bieber's new albums on repeat."
Do you take breaks throughout the day, or grind straight through?
LH:
"I definitely take Instagram breaks. Doesn't everyone?"
Are you incorporating movement into your daily routine?
LH:
"I go for a walk every day around the pond I live by and do online workouts when I'm motivated."
MH:
"I work out every morning."
What is your biggest work-from-home distraction?
LH:
"My dogs."
MH:
"Everything!" 
---
How do you stay focused and motivated throughout the day?

MH: "My son keeps me focused. We have to be on a strict schedule, since I'm also his teacher at the moment!"

What do you miss most about going into the office?

LH: "I miss seeing our staff every day and being around all of the new clothing we get into the store."

MH: "Being around people!"

Who is your entrepreneurial inspiration?

MH: "My friend Gwyneth Paltrow."

What does your video conference wardrobe look like?

LH: "I've always been a combination kind of person, mixing sweats with a CHANEL blazer and vice versa."

MH: "Power suit up top and pajamas on the bottom."

Lunch break, or snack all day?

MH: "Lunch break and snack all day! [laughs]"


What are you reading right now?
LH:
"
The Other Mrs
."
MH:
"Jessica Simpson's memoir,
Open Book
. I won't be putting it down."
How do you unwind at the end of the day?
LH:
"Dinner with my husband and time with my dogs. Sometimes I make myself a vodka martini."
MH:
"A cocktail with my husband."
How do you foresee this period of time impacting your industry?
LH:
"I think people will be a lot more conscious about what they want to buy and will hopefully support family-owned businesses like Hirshleifers more."
What products are you relying on now?
LH:
"I love Les Tien sweats, Birkenstocks, and my
Kimberly McDonald
lion head necklace, which reminds me of inner strength. Also
Dr. Barbara Sturm
skin products and Comme Si socks—they're the best."
MH:
"Dr. Barbara Sturm everything and CHANEL Sublimage."
Inspirational mantra that's helping you during this time?
LH:
"'This too shall pass' is something my dad used to say to us a lot growing up, and that's what I've been saying to myself lately."
MH:
"'Accept what is, let go of what was, and have faith in what will be.'"
Shop Lori and Marci's current must-haves: