The Founder of The Darkest Hue on Creating a Digital Safe Space for Black Women
Tigidankay Saccoh opens up about facilitating conversations around colorism and the self-care practices that are keeping her grounded.
Wellness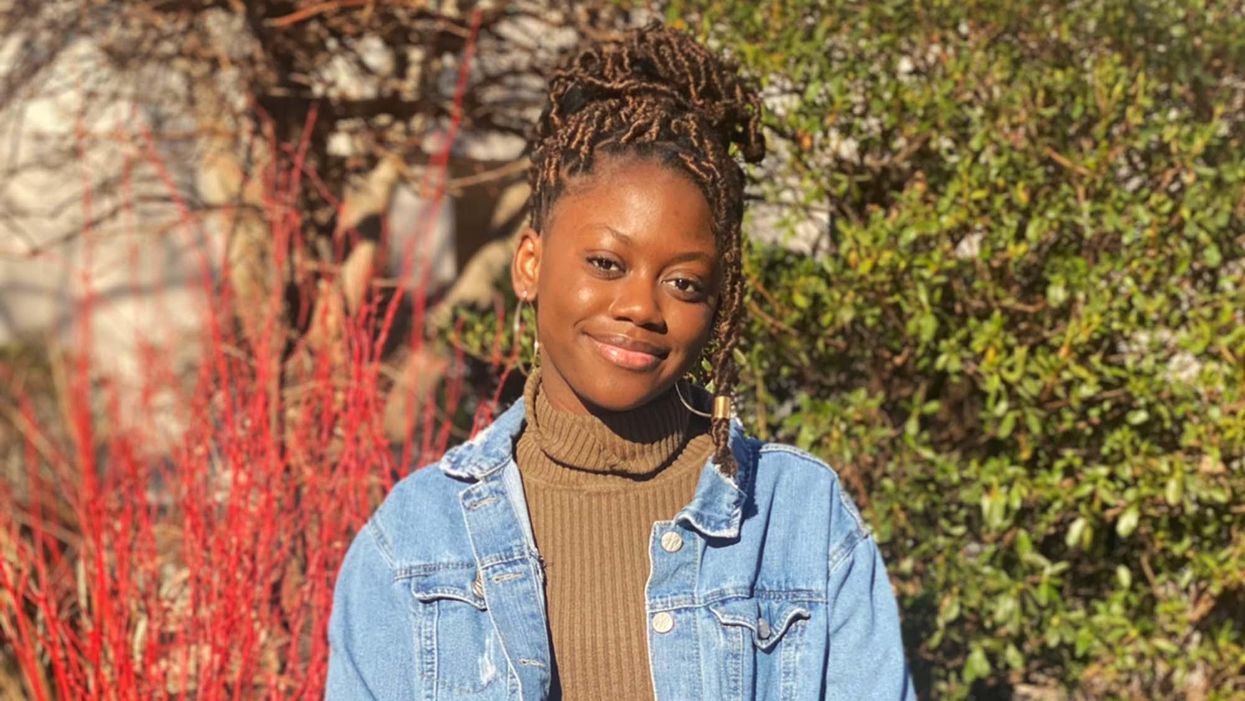 "There's this imbalance where Black women do so much but receive so little back," says Columbia College student, Tigidankay Saccoh. "There aren't many spaces where we get to talk about our anxieties, traumas, or the societal pressures we face. And if you're darker-skinned, these spaces are even harder to find," Sierra Leone-born Saccoh says about the driving factor behind her platform, The Darkest Hue, which the psychology major created in June 2020. "I was reflecting a lot about my younger self and the amount of colorism I faced within my community. A lot of the things people [have] said to me probably should've required me to go to therapy. But I just never had the opportunity to deal with it. I suppressed it," Saccoh explains.
At the beginning of quarantine, "I had so much time to sit with this sadness and pain. It inspired me to create a space that my younger self would have benefited from: a space that would've given me the language and tools to defend myself against bullying and affirm to me that what they were saying had nothing to do with me; it's a historical and societal problem." The Darkest Hue–which now has 98k followers– is a place where Saccoh does just that. Through educating people and facilitating conversations on colorism, giving dark-skinned Black individuals a cathartic release and platform to share their stories through an online submission form.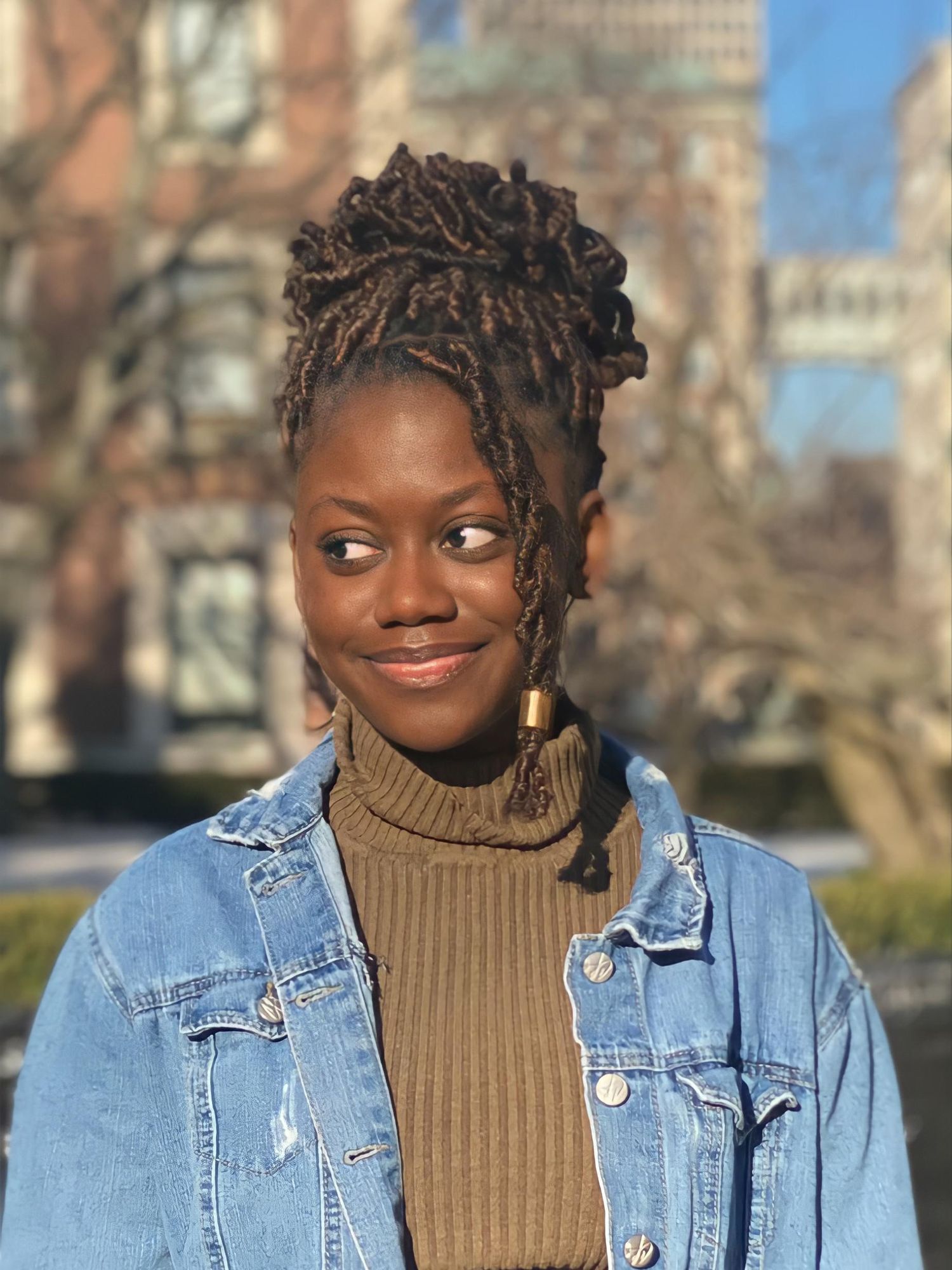 For Saccoh, moving from Sierra Leone to Washington was a jarring change. "It was different moving from an area where everyone was Black to an elementary school where I'm the only Black person in my class," she says. When she moved to Philadelphia for middle school, "my expectations were not actualized. I thought being in a predominantly Black area would take away the racism. But that was my first introduction to colorism: instead of the conversation being about 'you're different because I'm white and you're Black,' it became, 'you're different because I'm light and you're dark,'" she explains.
"But even before this, I remember skin bleaching being a huge issue amongst women in Sierra Leone. The messaging felt like the only way you could get away with having dark skin was to have flawless skin. And that really affected me too because I didn't grow up having blemish-free skin," she shares.
Along the way, Saccoh gained confidence through reading. "Not even just academic texts, but also blogs I would stumble across. I didn't have a lot of friends or family who were experiencing the same things as me, so reading other peoples stories that I could relate to really helped me," she says. When she entered high school, Saccoh began to understand the importance of representation within mainstream media and the effect it can have on the subconscious.
While running this growing platform—on top of having an internship and finishing undergraduate school—Saccoh leans on self-care to keep her balanced. For her, that looks like binge-watching Emily In Paris and baking cupcakes. "The love of my life is making frosting and putting decorations on top," she says with a laugh. When it comes to her beauty rituals, she loves using Nutty Cosmetics on her skin. "They have a lot of great creams for hyperpigmentation," she says. Facial massages with a jade roller are regular parts of her routine, too.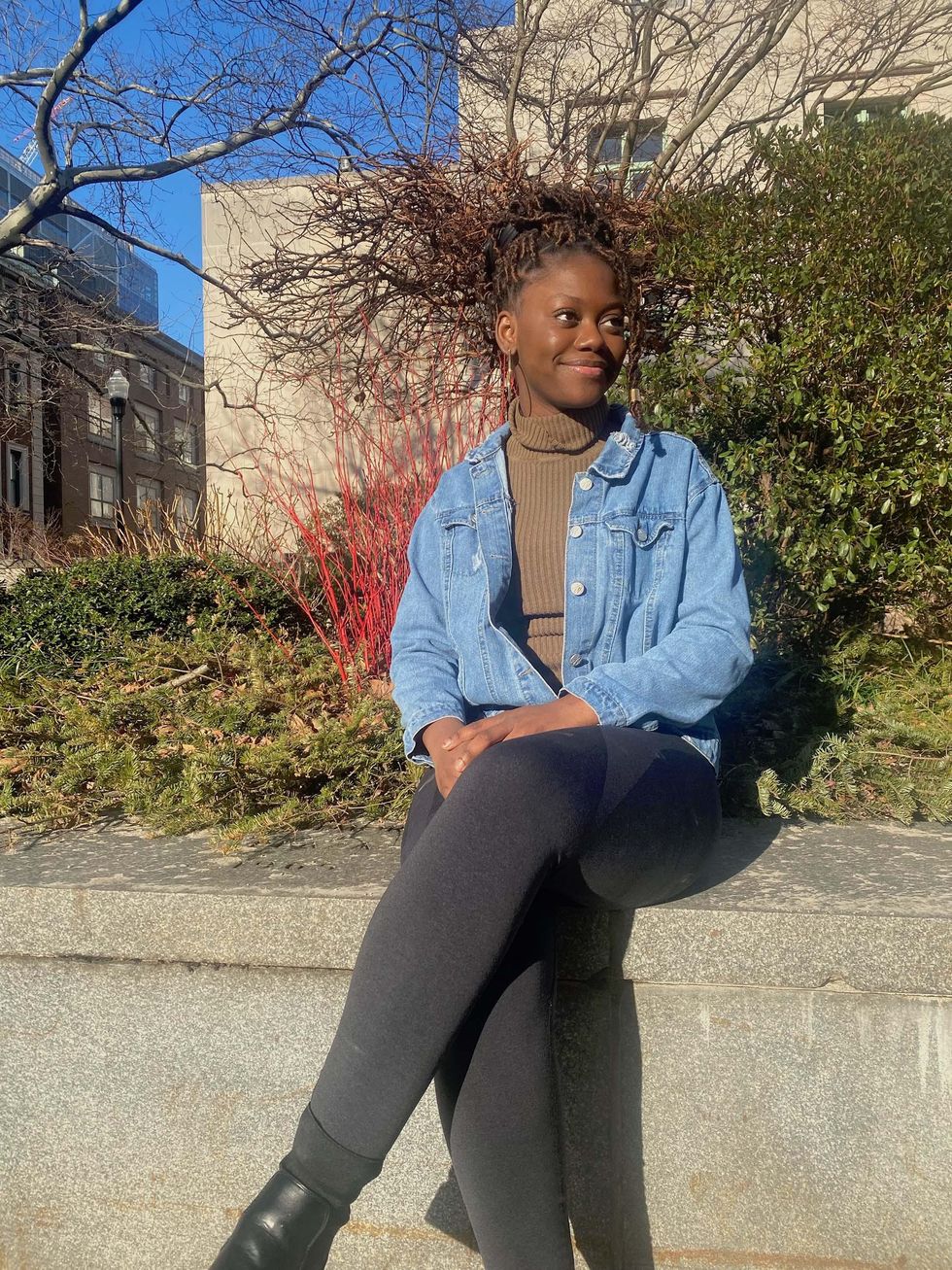 The rising star got into rock climbing as well. "I love it because there are no mirrors when you rock climb. It's less about self-image and more about how you feel in your body while challenging yourself to complete harder courses. I love feeling myself get stronger," Saccoh says. Above all, unplugging from her electronics is the best thing she's done for her well-being. "I realized I don't have to constantly be online interacting with people. The block button is also my best friend. Especially for those who come to my page just to be offensive," she says. "I take hiatuses whenever I need to. I always remind myself that there's enough content on the page for people to engage with if I need to stop," Saccoh explains of the important lesson she learned: that you don't constantly have to be doing something 'productive' to deserve rest and relaxation.
This 'wellness-first' mentality will serve Saccoh well in the long-run, as she has big plans for
The Darkest Hue
: a website, digital publication, and maybe even in-person events. "Especially because the people who submit their stories to me are only provided with 10 slides on Instagram, and I can always tell many of them want to say so much more. I just want to continue providing spaces for people to discuss colorism and their experiences in a deeper and nuanced way," she says. "I would also just love to showcase their work and art. Maybe people can share their poems or whatever they want. It can be a space where we can also discuss and showcase our joy and what's helping us cope," she says, because at the end of the day, Saccoh understands the healing power of community and joy. "I feel most beautiful when I'm happy. When I'm surrounded by people I love, in a judgment free zone. I want
The Darkest Hue
to be that space, too."