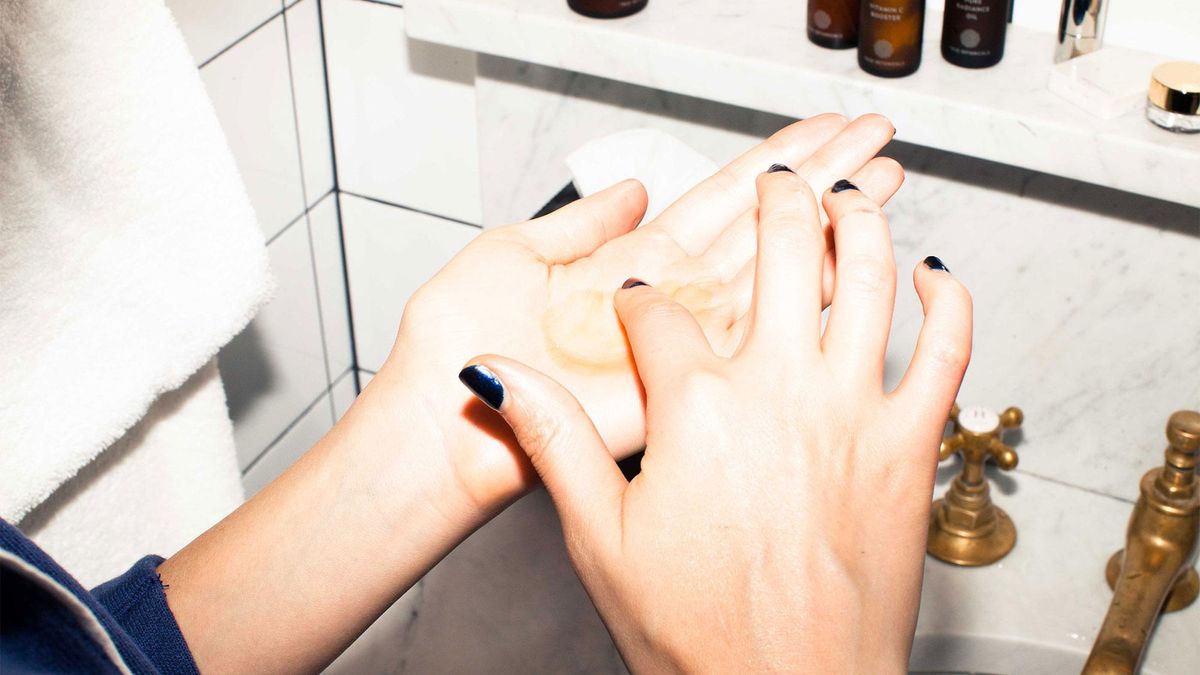 Skin
What Are Terpenes and How Are They Used in Skin Care?
They've been found to be anti-inflammatory, detoxifying, and even help control sebum levels in the skin.
If you've heard of terpenes, there's a solid chance you might associate them with weed. Cannabis plants contain high concentrations of terpenes, which give marijuana (and hemp) its stinky scent. But the humble cannabis isn't the only plant that has a full range of terpenes associated with it. Most plants contain terpenes, which are responsible for the intense smells that are created by things like lavender, pine needles, lemons, and the like.
But do we need them in our skin-care products? The recent past has seen a boom in boutique skin-care brands, all promising new and creative ways to look after our skin. And lately, we're seeing lots of new skin-care buzz about products containing terpenes.
We spoke with Ginger Mollo, Chief Integration Officer and GM of
Fifth and Root
(a skin-care company that uses terpenes in their formulations) to get the 411.
Where do we usually find terpenes?
If you dash to your medicine cabinet and read some packaging, how will you know what products contain terpenes? If you have anything that incorporates essential oils: bingo. Terpenes are "the chief compounds in essential oils, which means that essential oils are basically made up of many individual terpenes," Mollo tells us.
But lest you think there are only a few main terpenes, Mollo sets us straight: "There are thousands of different terpenes, each with its own odor and flavor composition." Terpenes are responsible for lending "plants their unique scents and imparting protective properties essential to a plant's survival," Mollo adds.
Why are terpenes good for skin care?
We're always trying to find products that will enhance our skin, and terpenes are reportedly quite adept at doing just that. "Not only do terpenes drive the benefits of other plant compounds and enhance skin penetration," Mollo says, "they're also known to have super powerful and positive effects on our physical body and our mental and emotional wellbeing."
Mollo cites a handful of these effects, including "brain health, cancer-fighting abilities, and mood-enhancing effects that support high-vibe living."
How does the entourage effect apply to skin care?
You might have come across the theory of entourage effect, which proposes that various cannabinoids and terpenes are more effective when taken alongside other cannabis compounds. Or, in Mollo's words: "Cannabinoids and terpenes work best together."
So, if you're looking to uplevel your skin-care routine with some terpene action, it's a good idea to find a formula that incorporates somem CBD as well. "Whole-plant extractions typically include CBD, THC, and more than 400 trace compounds," Mollo says.
"The entourage effect proposes a synergistic relationship between the active compounds like cannabinoids and terpenes, and suggests that their relationship leads to enhanced benefits than if they were used solo," Mollo adds.
What are common terpenes used in skin-care products?
Taking a trip back to that medicine cabinet, you might be surprised to find that a few common terpenes are already lingering in your products—and on your face. Examples of these include:
Linalool, which is found in "lavender, citrus, mint, cinnamon and birch," Mollo says. This is "anti-inflammatory, and lowers anxiety and stress."
D-limonene, found in citrus, which Mollo says can fight bacteria and stimulate the immune system.
Camphene, from—you guessed it—camphor trees, which "helps reduce pain, supports heart health, and is uplifting," Mollo says.
Nerol, which Mollo says is found in "bitter orange and orange blossom," can help with "skin rejuvenation, diminishing scars and stretchmarks, and reducing stress and anxiety."
Why are terpenes becoming more prevalent in skin care now?
Terpenes, it seems, have been patiently waiting for their time in the sun—but they've always been there, and they've been quietly assisting with some skin care all along. "Terpenes have been found to be anti-inflammatory, detoxifying, and can even help control sebum levels in the skin," Mollo says.
What's the future of terpenes in skin care?
"People want skin-care products that feel good, make their skin look good and products that smell good and make them feel good," Mollo says. "Luckily, terpenes can help with all these."
As terpenes in skin care make their way from the wings and come to center stage, Mollo suspects you'll be hearing more from them. "As people learn more and more about the positive effects of terpenes, they'll look for skin care with terpenes," Mollo says.
Next time you notice that your CBD muscle cream or moisturizer is infused with lavender, neroli, or bergamot, take note: Your product is doing double duty, and that pleasant smell isn't just for your nose. We'll keep this in mind next time we think about going for the fragrance-free option.