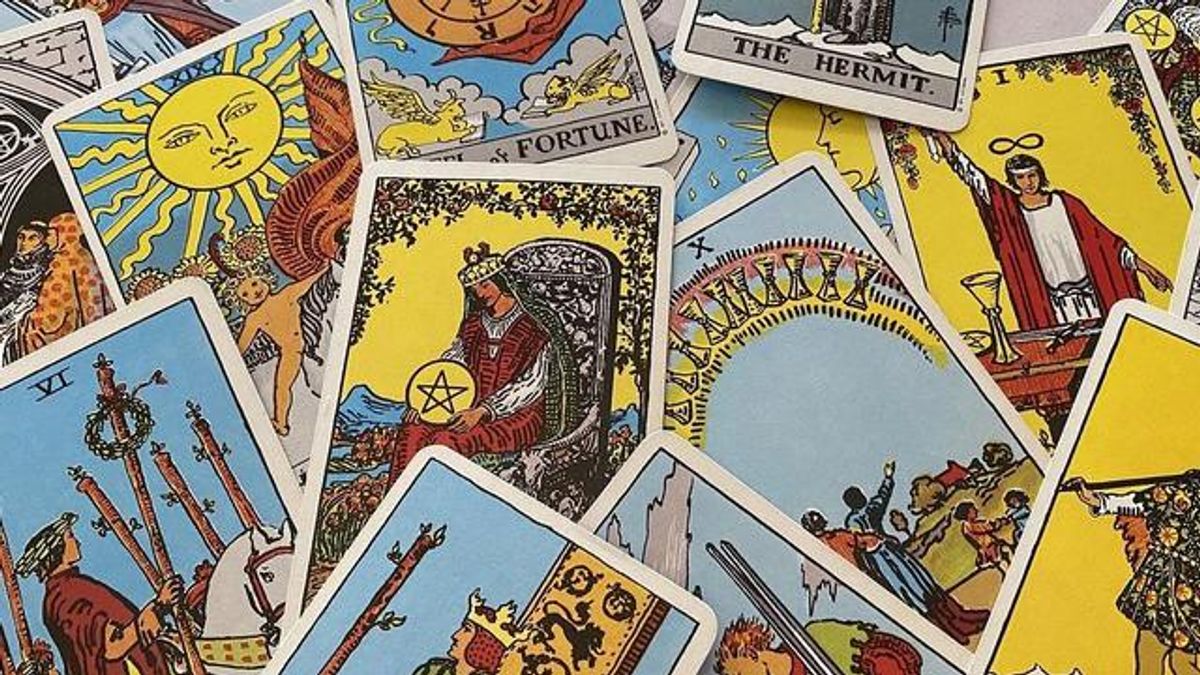 Living
A Beginner's Guide to Tarot Reading
Start unraveling destinies and healing souls like a pro.
If you're already keen on astrology, chances are you have probably developed a curiosity of tarot reading at some point in your life. Monsieur Christian Dior himself was a firm proponent of this centuries-old divinatory practice and a huge fatalist, so much so that the French fashion designer would pay a visit to clairvoyants before each of his shows to have his cards read. Nowadays, there are many people who rely on tarot readings to dispense life advice to others or to receive it themselves—and don't get us wrong, you don't necessarily need to be a witch or a certified psychic to call yourself a tarot reader. We spoke with spiritual aficionado and Milan-based fashion filmmaker Maria Host-Ivessich about the occult practice of tarot reading in an effort to make it more easily accessible.
Firstly, tarot reading is shockingly quite a modern craft. Even if tarot decks date back to the Renaissance period, pictorial cards were originally used for parlor games rather than fortune-telling activities and didn't turn into cartomancy until the late 18th century. Since the mid-20th century, hundreds of beautifully illustrated decks have been published, with the most popular and timeless variant still being the Rider-Waite deck, originally published in 1909.
When it comes to finding the right tarot deck for yourself, there's a plethora to choose from. "There are 78 cards in a tarot deck, 22 of them being Major Arcana (key cards, archetypes, crucial)," explains Host-Ivessich. The Minor Arcana cards are instead 56, and they are divided into four suits: wands, swords, pentacles, and cups, which represent different aspects of life and more everyday matters as opposed to the broader-themed and standalone Major Arcana cards. "You can start getting the essence of a card from the number and the suit (just like regular cards), but they all have different meanings," she adds. "Personally, I get new details and symbols of each and every card every time I do a reading because, you know, it depends on what you're looking for."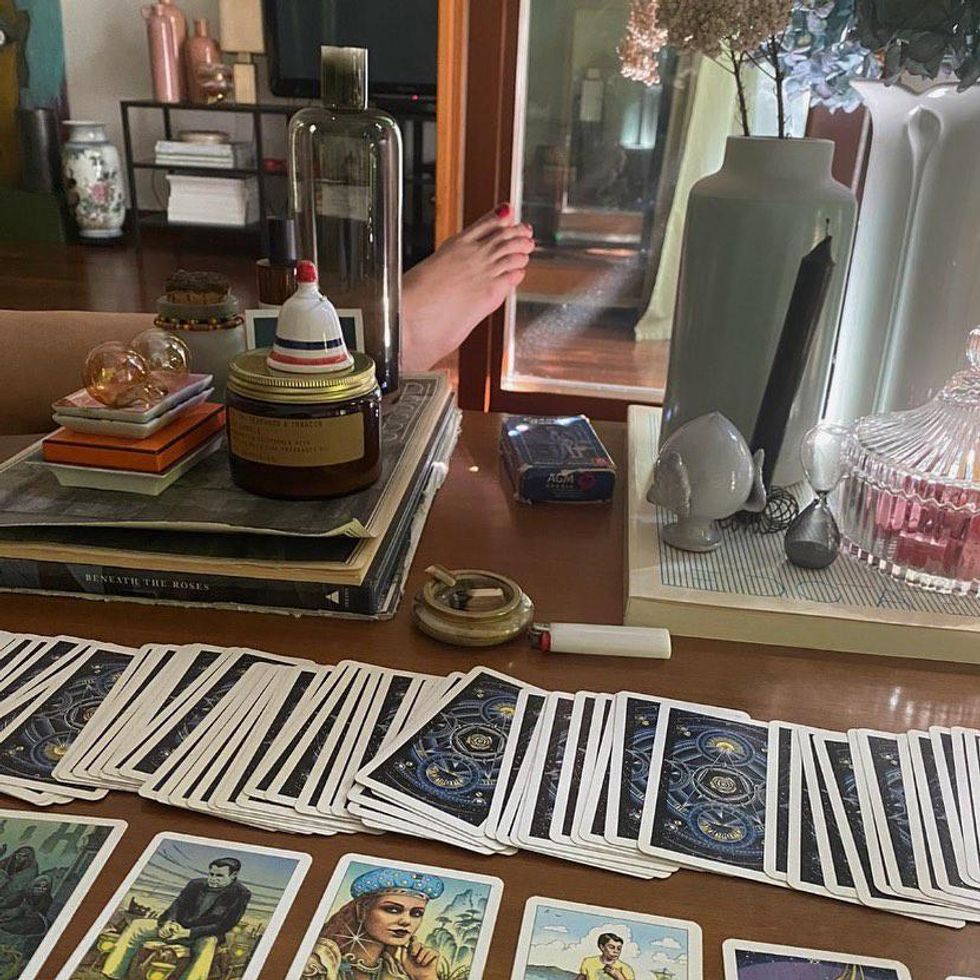 Photo: Courtesy of Instagram/@mariahostivessich
Though it is advised by most distinguished tarot readers that your first deck be gifted to you by someone else, latecomers believe it's OK to buy a deck you feel particularly drawn to. "First of all, I recommend that you start with the Rider-Waite [deck] and the Oswald Wirth–designed book to study all the archetypes, symbols, meanings, and numerology," suggests Maria. "My go-to deck is the Cosmic Tarot by Norbert Losche, not the most well known for some reason, but I immediately bonded with it—you'll just feel it!" Maria adds. "There's also oracle cards," she continues. "They're so beneficial and way easier to use, even for a one-card pull in the morning when you want to have some food for thought."
Ultimately, the purpose of tarot is to serve as a sacred and powerful tool to facilitate in-depth conversation to achieve healing from within. "I am a big believer in self-development in any form, and tarots are great for that," says Maria. "Overall, they can help you understand, accept, and have faith in yourself better—therefore helping your relationship with the external world. It's a brilliant and incredibly fascinating tool to connect you to your spirit—or your guides, if that's your jam."
Before you begin unraveling destinies and healing souls by placing your tarot spreads in a three-card pull or Celtic Cross layouts, check out Maria's favorite oracle cards, tarot decks, and books to kick-start this esoteric practice.

Spiritsong
Norbert Losche
U.S. Games Systems
Jerico Mandybur
Robert Wang
Alana Fairchild
Colette Baron-Reid
Camilla Morton
Brigit Esselmont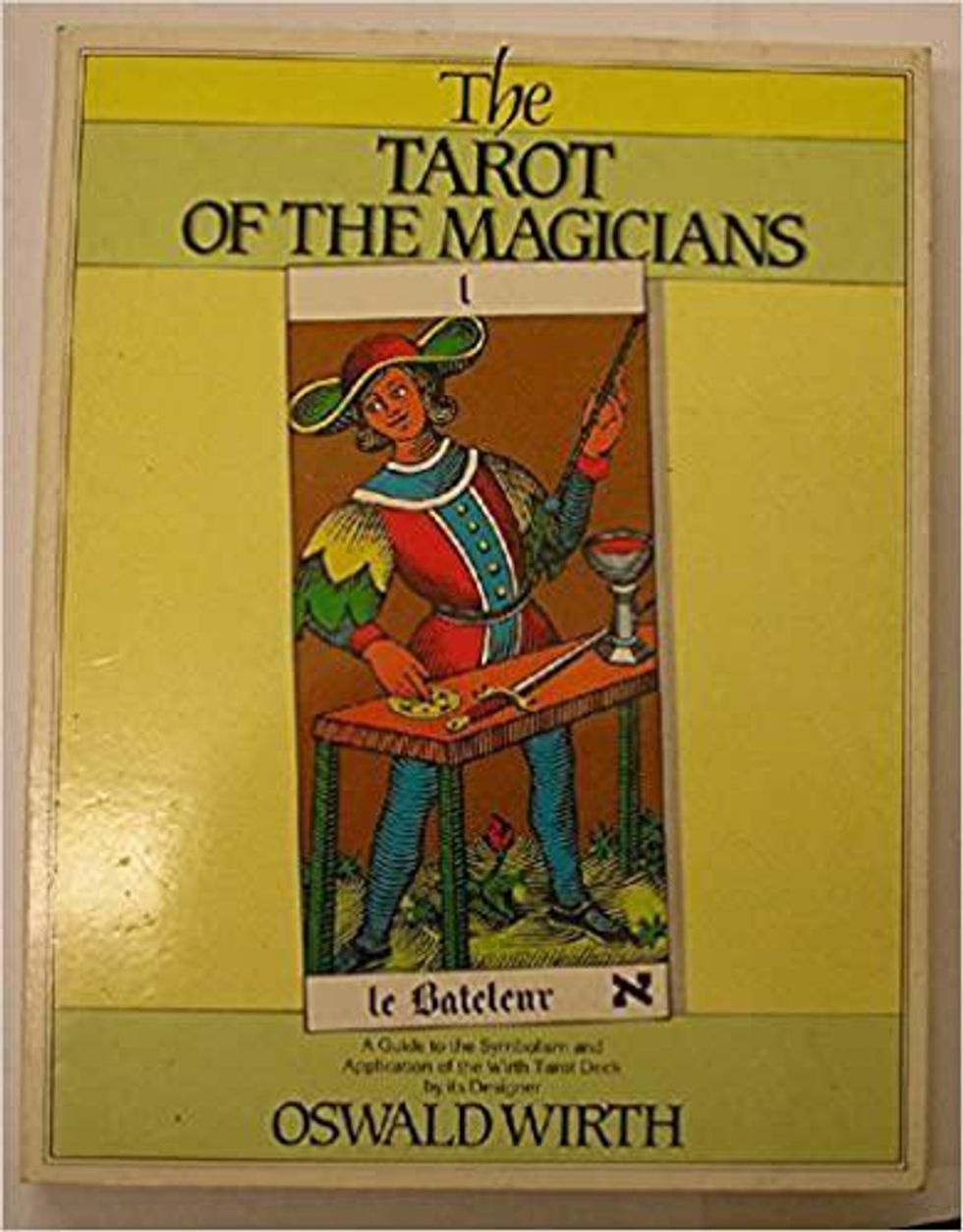 Oswald Wirth