I Swear by This
Plus, seven other beauty products the Naturium co-founder never puts down.
Welcome to I Swear by This, an interview series where we chat with our favorite fashion and beauty insiders about the beauty products they use down to the last drop. This week, we asked Naturium's co-founder, Susan Yara, to share all of the products she's loving right now.
Susan Yara is the internet's skincare mom. Growing up half Korean, her love for skincare came naturally as skincare is a big part of Korean culture. Currently juggling both of her positions as Naturium's co-founder and a skincare content creator, she combined the two together to create Naturium based on her followers' skincare concerns. "We want to create beautiful, elegant formulas with really great ingredients that are effective," says Yara. "But I also wanted to be affordable because these were [concerns] my followers were telling me."
Here, Yara shares the beauty products she's been loving lately, from a self-tanning serum to antioxidant supplements.
Photo: Courtesy of Susan Yara
"[EltaMD's] tinted [SPF] version is my favorite! It's a hybrid sunscreen, meaning it has chemical filters and mineral filters. It always makes my skin perfect, and I enjoy it. I think that's something everyone should keep in mind when finding a sunscreen. Find one you enjoy using so much that you actually want to use it daily."
EltaMD
"I've been using this for almost a decade. My nails are always in great shape because of this. It's a clear coat, and you could use it under your nail color. This brand has other nail [products], but this one is the best one. It will make your nails super strong."
LondonTown
"I love the sun, but I don't necessarily love to be in the sun. Even though I like to have a little bit of color and be bronzy, I don't naturally get that. [This self-tanner] is a hydrating serum, and it's really light. You could use this daily because it's not super strong. So I put this on every day, and it gives me a little warm bronzy glow and it never looks streaky. I put it on my face, neck, and chest. The only thing I think about is washing my hands afterwards so they're not orange!"
TanLuxe
"The quickest way to look put together is to do the very basics and have a pop of color. It's like a gel balm and this color in 'Scorched' is really pretty—almost a burnt orange, fiery type of color. I have it on my cheeks, my lips, and a little bit on the eyelids."
Make Beauty
"Double cleansing changed my entire life—[including my] skin. If there is one purpose I have on this planet it is to stop people from using makeup wipes. For me, purple ginseng was a homage to my grandma because I grew up having ginseng in everything in my house. We found this purple ginseng that helps balance oil production, so I thought it was really interesting to put into a cleansing balm!"
Naturium
"This is the best brow wax I've ever used. I've suffered from '90s teen brows, and my brows never fully recovered from that. For the last five years, I've been struggling real hard finding brow products that make me look like I have fluffy brows [and this one does it]."
Bae Brow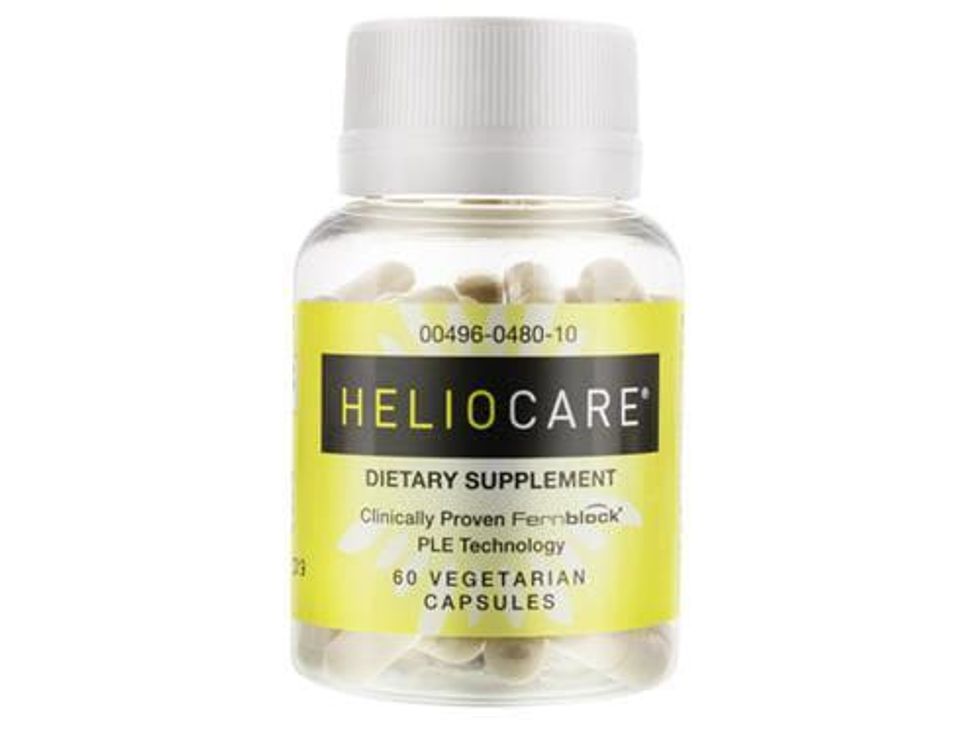 "If you're a person like me that deals with melasma, the sun makes my discoloration worse. This actually helps give you an extra shield. For people who have a really hard time [applying sunscreen], and especially re-applying their sunscreen throughout the day, this just gives you the added boost."
HelioCare
"After sunscreen, retinol is the most important ingredient in your skincare routine. It can help achieve what you want to accomplish, whether it's having smoothing skin, unclogged pores, skin texture, and discoloration, it's your retinoids. Then you can get into all of the other types of ingredients to help your skin out."
Naturium