Everything Your Skin-Care Routine Needs During the Summer
Renowned aesthetician Suzanna of Esthetica covers all the warm-weather bases.
Skin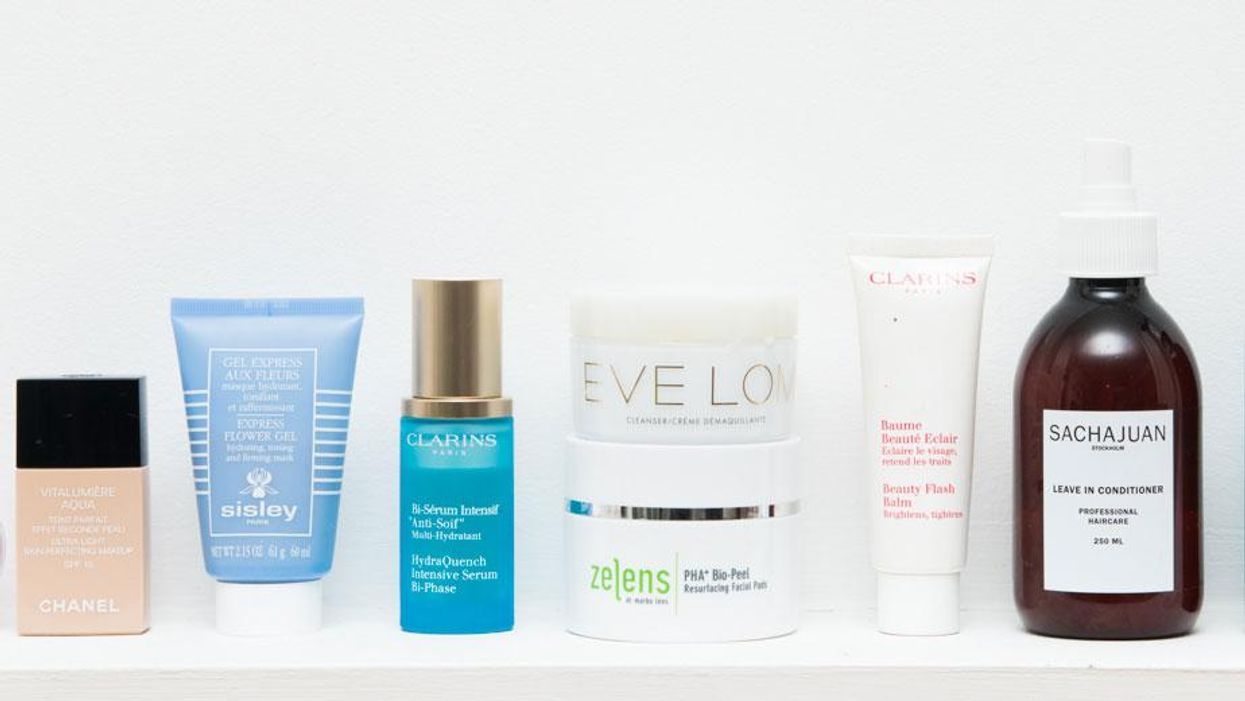 The warmer weather is officially here, and we've been enjoying our days basking in the sun (with SPF, of course), having picnics at the park with friends, and going on sunny day trips. Of course, along with the transition to weather that we can only describe as *scorching,* our beauty routines go through a change, as well. We're now opting for lighter products that help our skin thrive despite the heat and humidity. So how can we ensure we're still giving our dermis just what it needs within our minimalistic summer skin-care routines? Greenwich, Connecticut–based master aesthetician Suzanna of Esthetica, who treats many celebrities and editors, gives us the 411 on the perfect skin-care routine for the hottest months of the year.
Which types of cleansers would you recommend using to get rid of excess summer sweat and grime?
"Foaming cleansers are the way to go in the summer. Also, if you want to introduce toners to eliminate that excess residue on your skin from wearing sunscreen, then go ahead. But in my personal and professional opinion, after working on clients for many years, I feel that there is no reason to change your cleanser in the summer—if you find something that really works for you, just stay with that."
Would you recommend exfoliating the skin more often during the summer? If so, do you think physical or chemical exfoliators are better?
"I think physical exfoliators are fine for those in their teens or young twenties. However, as you begin to age, chemical exfoliators will be much better because they go deeper in the skin and stimulate collagen and elastin production. Regardless of the exfoliator you choose, you have to use common sense—if you're going to be on the beach that day, or you're planning a vacation somewhere very hot and warm, then you might not want to use your exfoliator as much. A few times a week should be enough. And you have to make sure you have a very, very good sunblock to protect your skin.
"Antioxidants are essential during the summer months. Antioxidants protect the skin against free radicals, which cause a breakdown in the collagen of the skin. When you use antioxidants, they protect your skin from all those free radicals in daily life, like the [city pollution] and the sunlight. [Additionally,] antioxidants decrease inflammation in the skin, reduce redness and rosacea, protect against the breakdown of collagen and elastin, and decrease hyperpigmentation. Some of my favorite antioxidants are vitamin C and vitamin E."
Is it safe to use retinol during the summer, while the sun is at its strongest?
"You can *absolutely* use retinol in the summer. As long as you protect your skin with a strong sunscreen and use your antioxidants, it is safe. But if you feel like you become sensitive, then don't use retinol as often. Use your judgment, and see what feels best for your skin."
Which types of moisturizers should we opt for during the summer months?
"Lots of people think that in the summer they don't need a moisturizer. But during the warmer months of the year, you're exposed to heat and the environment. Plus, you might be swimming in chlorine water or be on the beach in salty water. Moisturizer is what protects your skin [from these environmental and lifestyle aspects] that will over-dry your skin. If you don't have moisturizer on your skin, your skin will become dry and your glands will start to overproduce oil, making it more prone to irritation and breakouts. If you have oily skin, you might want to opt for a lighter moisturizer, and if you have dry skin, you will want to use something more hydrating that is water- or gel-based. But if you have particularly dry skin, I would say stick with heavier creams and oils."
Is it better to use a mineral sunscreen or a chemical sunscreen during the summer?
"There's a lot of controversy surrounding chemical sunscreen. Yet the FDA is working very hard to make tight regulations in the United States regarding sunscreen—and they are working very hard to make sure that the chemicals are not harmful to our health. Since mineral sunscreens block the sun's rays, I would say if you're playing or out on the beach all the time, you definitely want to use mineral sunscreen. So I would use a mineral sunscreen for regular daily use...and I would also recommend using sunglasses and wide-brimmed hats whenever walking out in the sun."
RéVive
Nature of Things
QMS Medicosmetics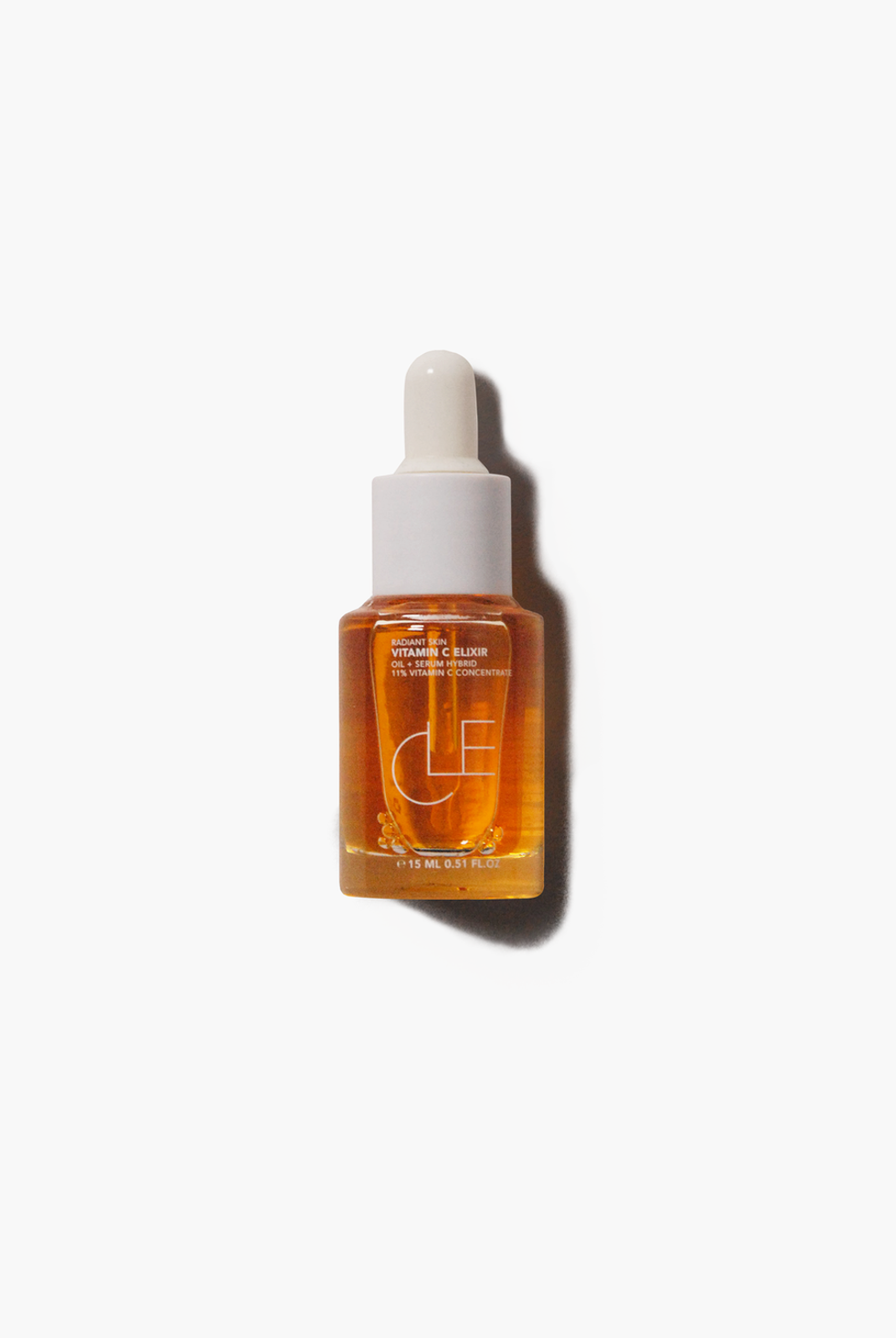 Cle
Tata Harper
Sobel Skin Rx