Meet Stacey Morris, Hollywood's Hottest Barber
From Will Smith to Dwyane Wade, she knows how to perfect a trim.
Career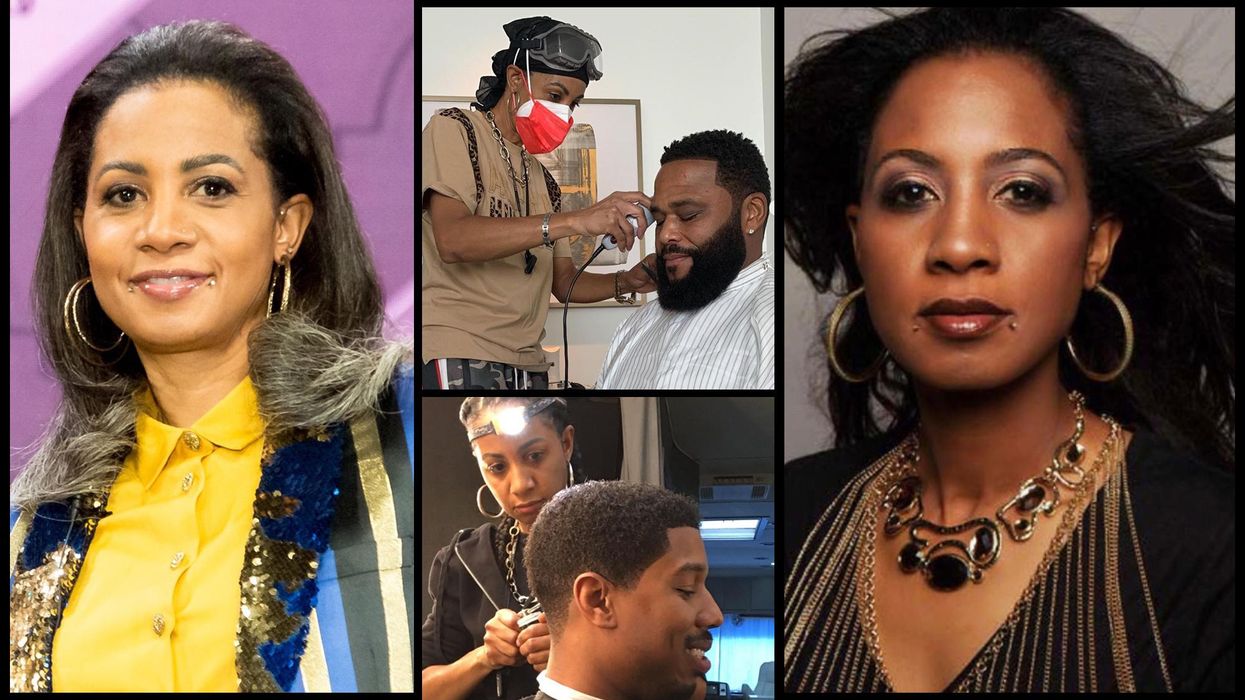 Meet Stacey Morris, the established barber and hairstylist behind some of Hollywood's leading men—from Will Smith and Martin Lawrence to Eddie Murphy and Jamie Foxx, she's a top-tier artisan bringing vibrancy, art, and performance to the world of hair and male grooming.
Under the pseudonym Stacey Kutz, Morris has established a career that spans over 30 years. During her time, she has exhibited styles of unique flair in films such as Dream Girls, Dolemite Is My Name, Coming 2 America, Sylvie's Love, and shows such as Black-ish. With her career starting out in New York—where she was born—and following in the shadows at her grandfather's barbershop, she was quickly absorbed into the world of hair, a path that turned out to carve such successes.
We caught up with Morris to discuss her work in film and television, hardship in the industry, and creating showstopping looks.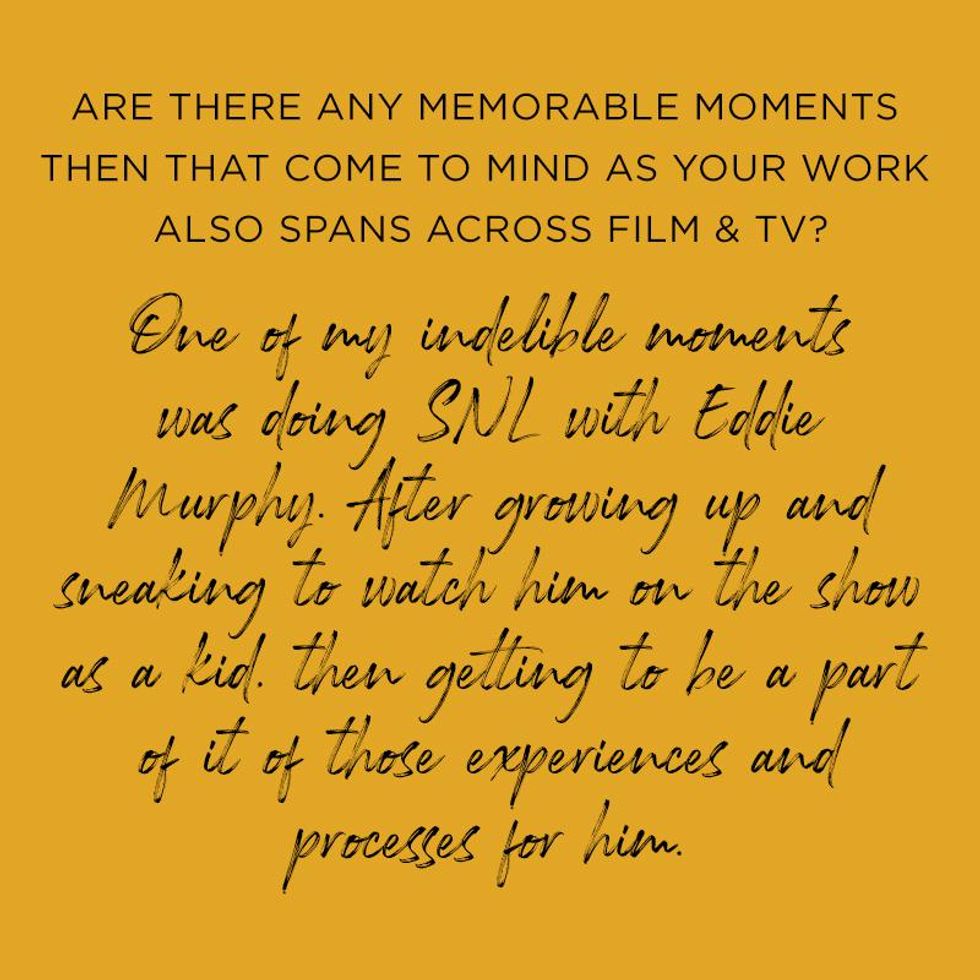 With the influence around you from a young age, how did that spellbind your love for hair?
"From an early age, I was spellbound by the transformation and was visually stimulated by fashion, hair, wardrobe, and makeup in all sides of the industry. Growing up as a music-business kid and having a father and stepfather who were both in the music industry—even so, the fashion exposure was influenced by my mom, who was not only a seamstress for Hollywood faces, but also a print and commercial fashion model."
How did you then start working with your first big client and making a name for yourself in the industry?
"I have been doing hair since I was 12 years old, and I have always had access to celebrities through my parents' careers. The beginning of the late '80s into the early '90s began with people like Kid n Play, Mike Tyson, De La Soul, Teddy Riley & Guy, Kwame, Doug E. Fresh, and New Edition. I started barbering specifically because I grew up with brothers and male cousins, they were my canvases. They were sort of my guinea pigs, there were many experimental happy accidents and discoveries found there."
Are there any memorable moments, then, that come to mind as your work also spans across film & TV?
"One of my indelible moments was doing SNL with Eddie Murphy. After growing up and sneaking to watch him on the show as a kid, then getting to be a part of it, of those experiences and processes for him. Another moment that stands out was being shortlisted for an Oscar by the Academy for my work on Dolemite Is My Name and being the department head on Coming 2 America....both epic moments!
"Beyond countless music videos and tours, my first industry project was the film House Party in 1990 and the television show The Fresh Prince of Bel-Air."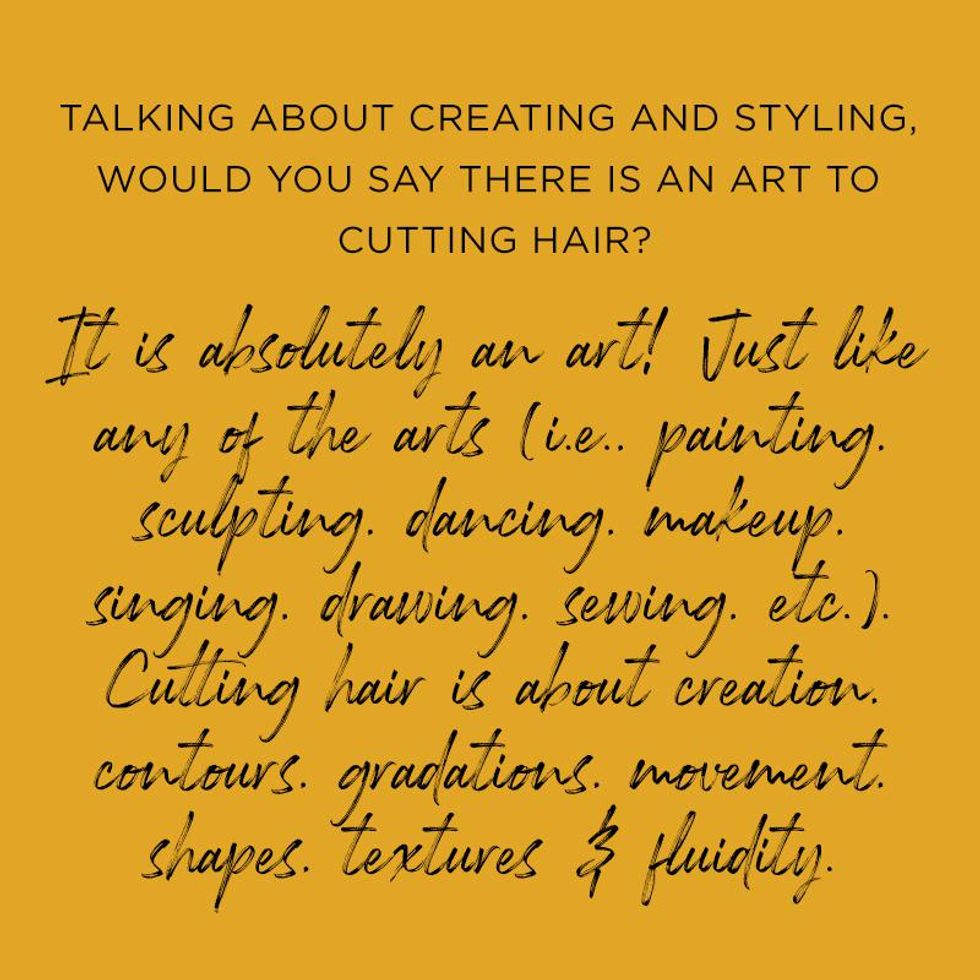 With so many incredible films under your belt, how would you say that it has molded you as a stylist?
"I have learnt about my own ability and natural vision for my craft that has developed into an expert skillset from years and years of passionately honing a gift and hobby. In return, these things have earned me an incredibly unique position in the film and television industry."
There must have been a challenge that you still remember to date:
"Absolutely! I would say having to build and match hair for an actor that had cut his hair off mid-shoot. You would have to see the images to understand completely. Also, doing the wigs for Dreamgirls—it was the first time creating and styling wigs, so I really had to step up to the plate to deliver."
Talking about creating and styling, would you say there is an art to cutting hair?
"It is absolutely an art! Just like any of the arts (i.e., painting, sculpting, dancing, makeup, singing, drawing, sewing, et cetera.). Cutting hair is about creation, contours, gradations, movement, shapes, textures, and fluidity. Creating art is the ability to make clear what wasn't visible to others, and as artists that's what we do."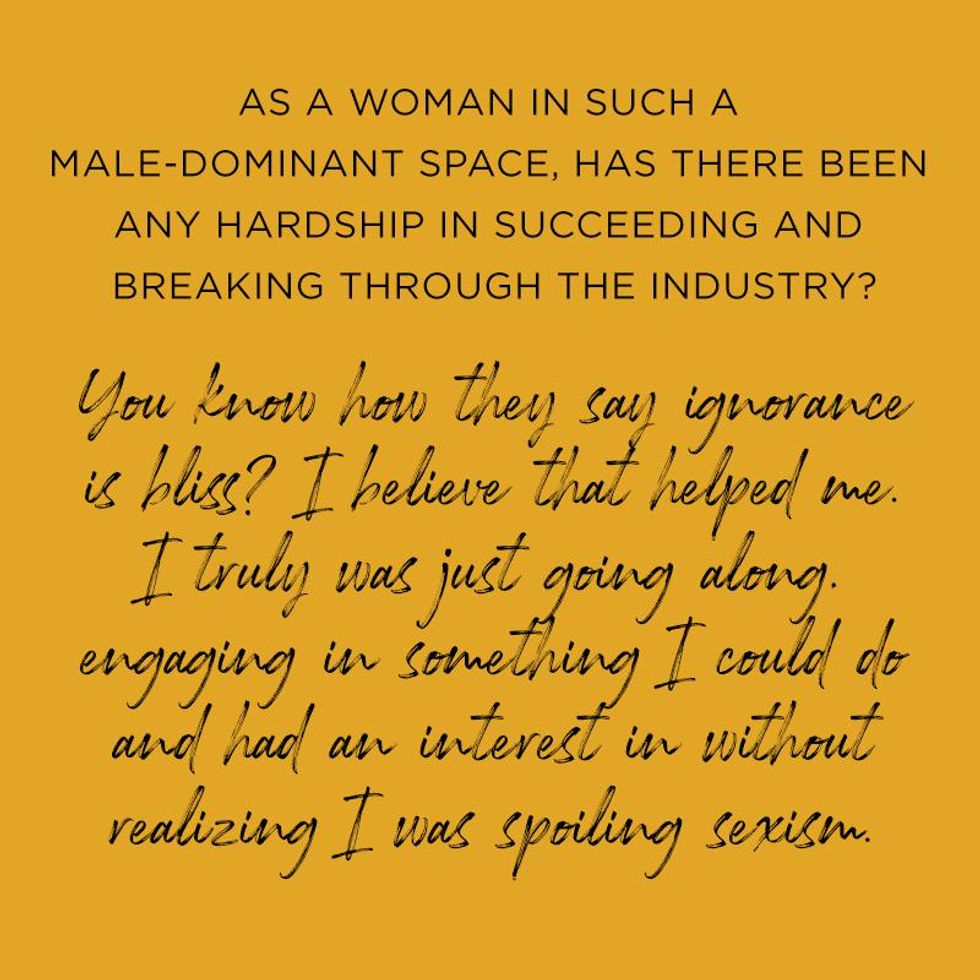 As a woman in such a male-dominated space, has there been any hardship in succeeding and breaking through the industry?
"You know how they say ignorance is bliss? I believe that helped me. I truly was just going along, engaging in something I could do and had an interest in without realizing I was spoiling sexism. I ran into clients here and there that may have been apprehensive because I was a woman, or because as a man they never had a woman do their hair, but my work and referrals usually spoke for me. I never tried to prove myself or coerce anyone verbally or otherwise."
Any advice for other female barbers coming up in the industry?
"Be the best you, and you'll always be number one! As long as you're trying to compete with someone else, you may continually find yourself in second place. No one can be you, and only you can be the best at being yourself."
You're also a member of the LATSE as an executive board member; why is it so important for you to serve the community in this way?
"Serving as an executive board member, I represent our local 706 membership within the industry. I bring members' concerns forward to the union leadership for discussion—and become a conduit for union information back to these same members. I am also a voice for members like myself who want to express their concerns around racism, ageing, or sexism."
With over 30 years to your name, how would you then recommend staying successful in the industry?
"Consistency, staying educated and current on trends. Also, keeping your social presence and visibility with professional and relevant content is important."
Photos: Courtesy of Instagram/@staceykutzlive and Stacey Morris
Want more stories like this?
Working from Home with Fashion's Favorite Publicist
Meet the Casting Director Who's Making Industry Waves
Four Fashion Industry Veterans Share Career Advice for the Current Moment