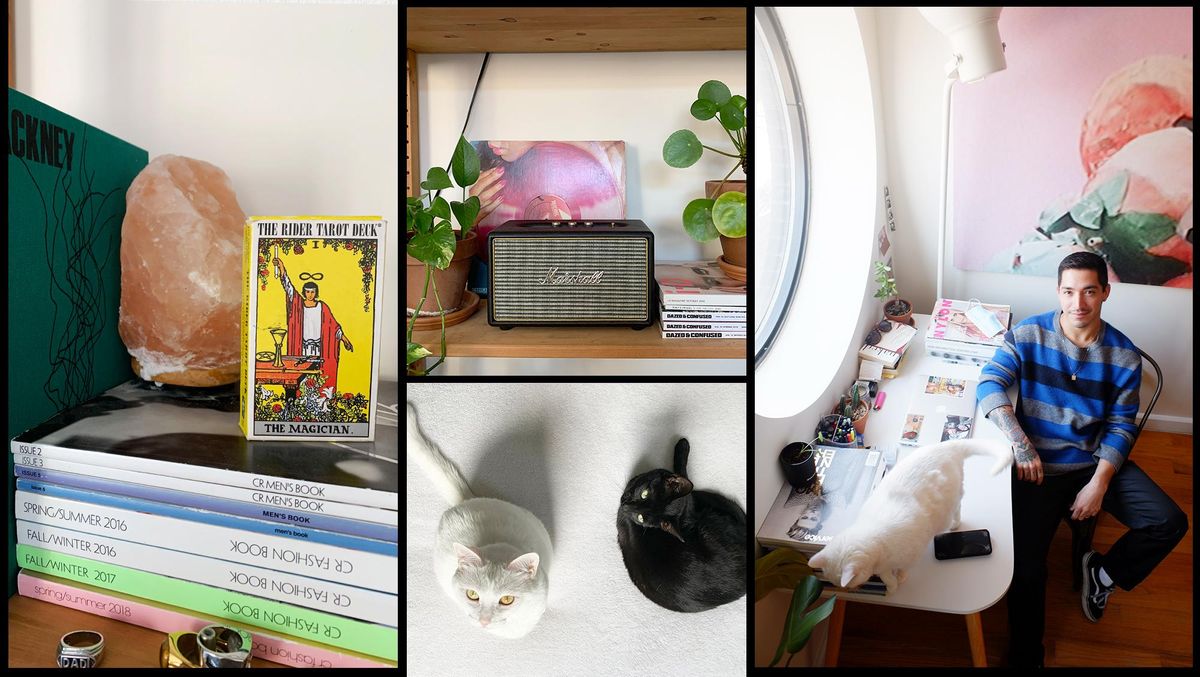 Career
Plus his WFH tips and tricks.
Graphics:
Stacey Toth
After building a career at notable publications such as Nylon, V magazine, and CR Fashion Book, Ricky Michiels set out to pursue his passion for talent casting by opening his eponymous management agency. Since then, the casting director has become a household name, known for his focus on diversity and inclusion. From runway shows to brand campaigns, Michiels now counts esteemed names such as Christopher John Rogers and Vogue Italia in his growing list of clientele. Curious to know the keys to his success, we sat down with Michiels to learn his WFH tips as well as the things that are keeping him inspired and motivated. Read below for more.
Photo: Courtesy of Ricky Michiels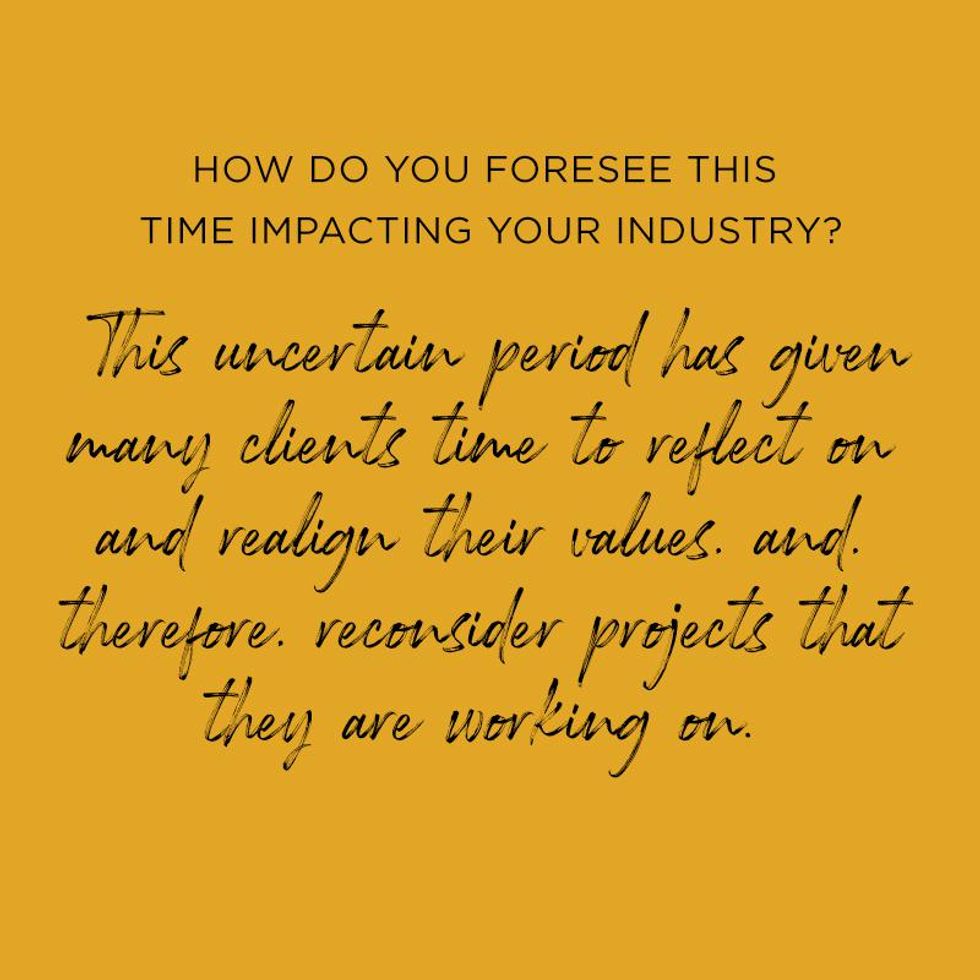 How do you start your days?
"Usually with a large coffee and a Twitter news scroll."
Are you incorporating movement or exercise into your routine? If yes, anything you're loving at the moment?
"I wish I was motivated enough to go to the gym or do a home workout, but honestly, the most physical exercise I get is by walking to my local coffee shop a few blocks away from my apartment. When I do leave the house, though, I try to Citi Bike instead of taking the train and get my physical exercise in that way."
Talk to us a little bit about your work environment right now. Are you back in the office, or working remotely from home?
"Right now, I'm still working remotely from home. Zoom calls (where my cats make several appearances) are becoming my new 'normal' way of communicating with clients and my team."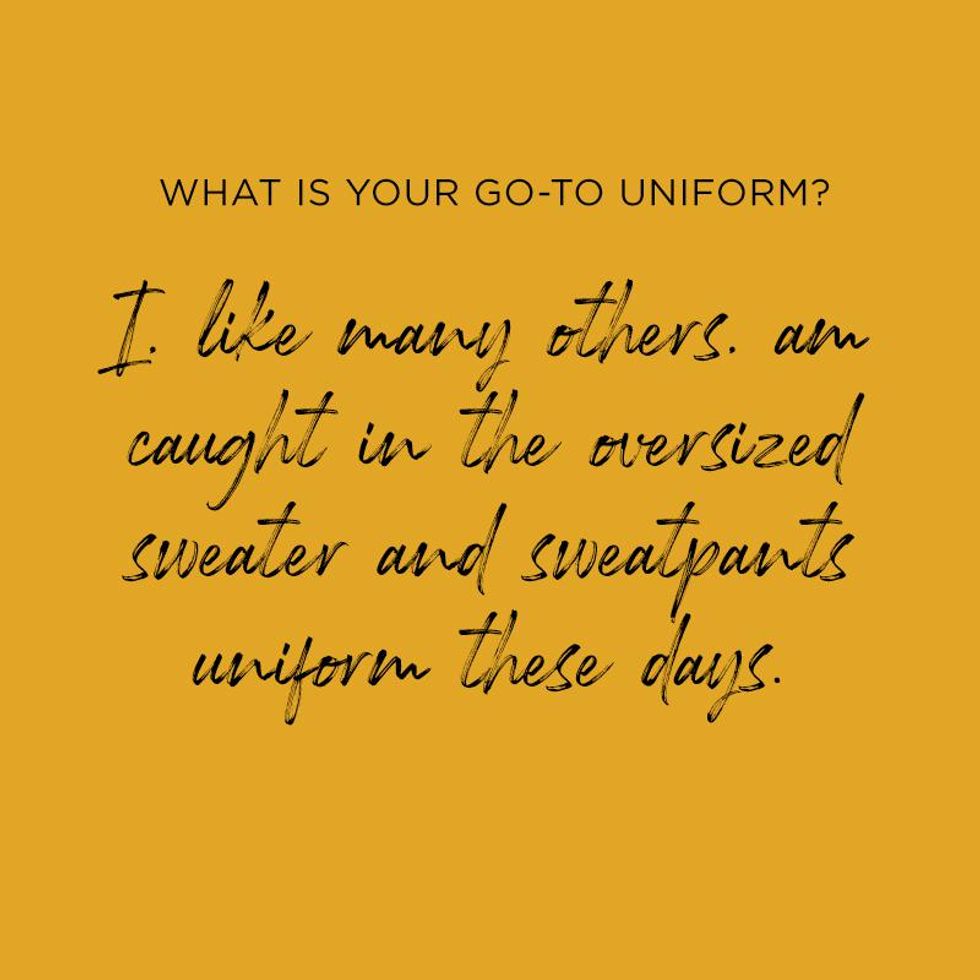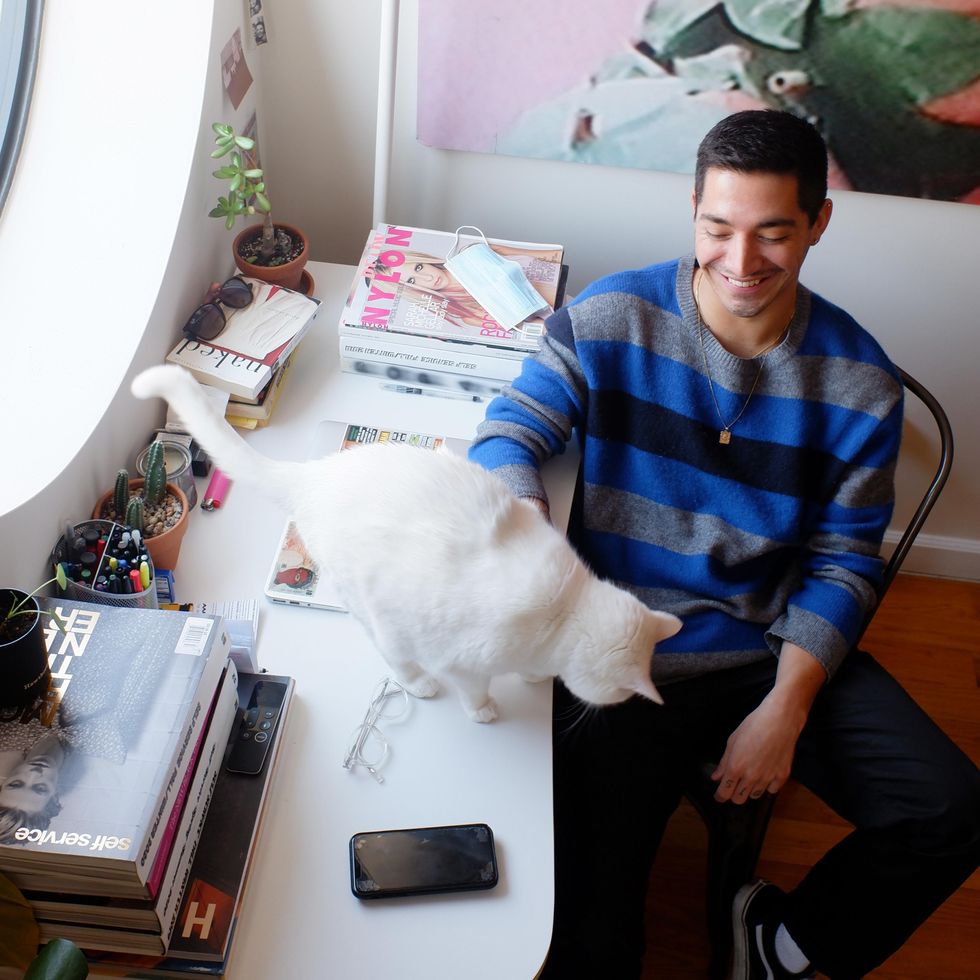 Photo: Courtesy of Ricky Michiels
What are the most critical things needed for creativity and to survive a workday?
"For me, I mainly just need music and some sort of interaction with other people throughout the workday to keep my creativity flowing. My speaker is always on playing whatever random playlists I can find, and every song seems to set the pace at which I work. Having someone to talk through ideas and briefs with is also imperative for me to survive a workday."
How do you stay focused and motivated throughout the day? Any tricks you can share?
"Setting benchmarks or goals for each day helps keep me motivated. Checking a few things off my list, then getting to do something unrelated to work, like cleaning, running to the store, or misting my plants (which I definitely do too often). I find these are a great way for me to keep myself motivated and not burn out by staring at my computer screen for 12 hours straight."
It's a tricky time in our world, and economically speaking, it's unclear what the future holds. How do you foresee this time impacting your industry?
"I think brands and publications are really thinking more about why and how they want to spend their money. This uncertain period has given many clients time to reflect on and realign their values and, therefore, reconsider projects that they are working on. I think that we still have yet to see the full impact of the pandemic on our industry, as we are very much still in it, but from what I can see already, things like budget cuts and clients opting to use local talent are a few immediate impacts I have noticed. On the other side of that, I've seen a lot more creativity and thoughtfulness when it comes to project briefs and productions."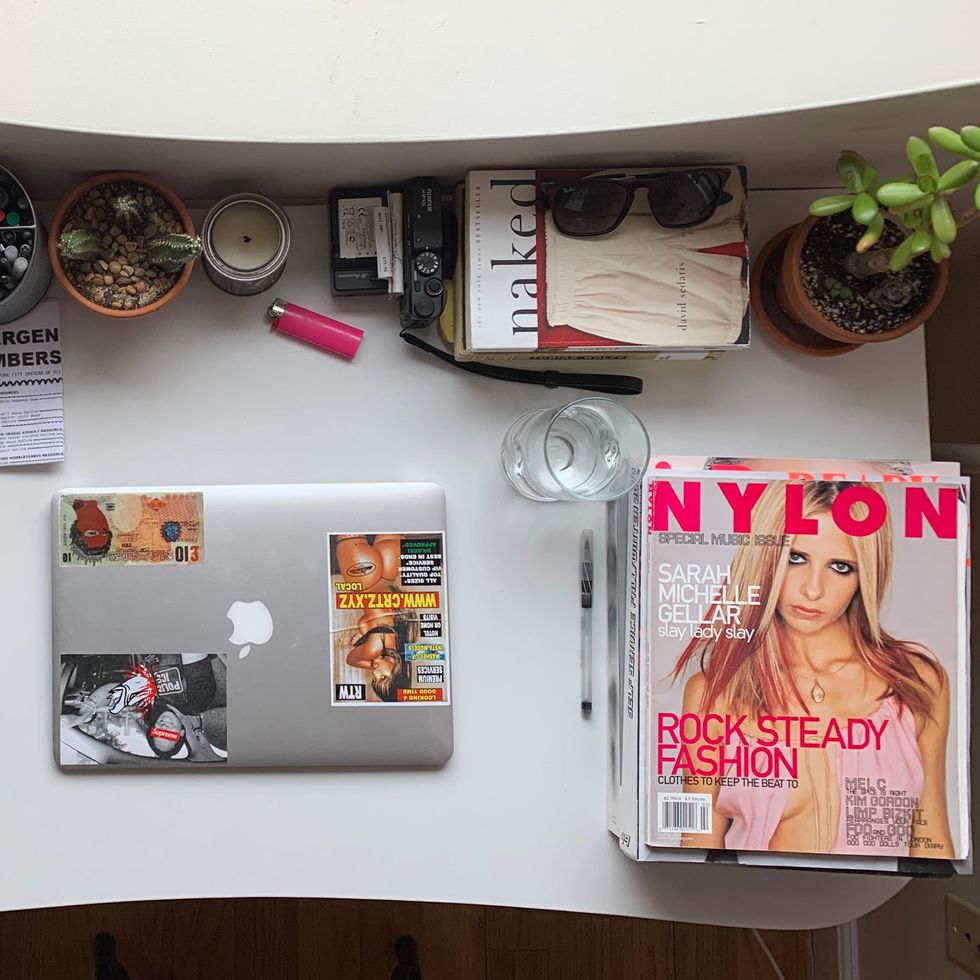 Photo: Courtesy of Ricky Michiels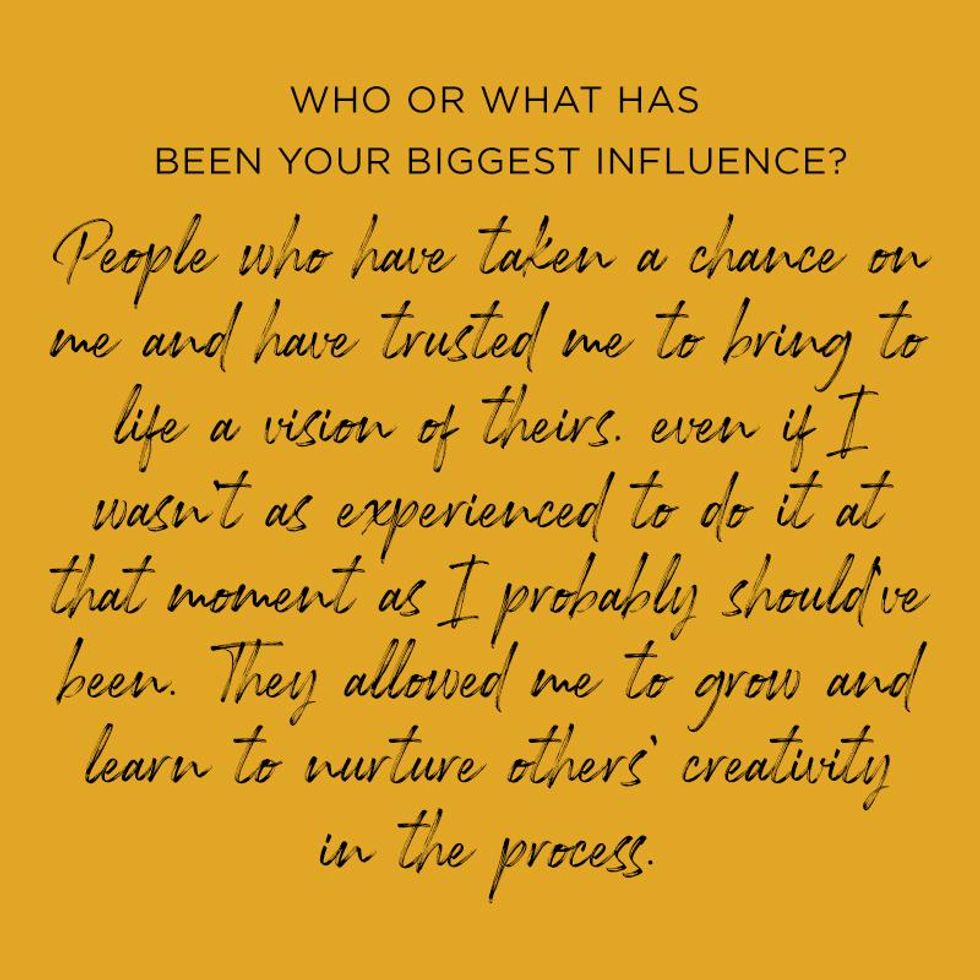 From a creative standpoint, who or what has been your biggest influence?
"The people I have worked with over the years since starting out in the industry have been my biggest influence thus far. People who have taken a chance on me and have trusted me to bring to life a vision of theirs, even if I wasn't as experienced to do it at that moment as I probably should've been. They allowed me to grow and learn to nurture others' creativity in the process."
Tell us a little bit about your style right now. What's your go-to uniform?
"I, like many others, am caught in the oversize sweater and sweatpants uniform these days."
Let's switch gears for a minute: Are there any beauty products essential to your day-to-day?
"The Ordinary Hyaluronic Acid in the morning, followed by Kiehl's Vitamin C Serum and then Kieh's Midnight Recovery Serum at night."
How do you unwind at the end of the day? Cocktails? Recipe, please!
"Usually I FaceTime with some family or friends to catch up, then a movie or TV show, and if it's been a long day, a whiskey. Neat. No recipe needed for that one. ;)"

The Ordinary
Kiehl's