The Interior Designers' Guide to Easy Spring Home Updates
A seasonal spruce according to the experts.
Decor
A consistent thread among those with stylish spaces is that the owners never quite finish them. The rooms grow and evolve as their curators do (or at least as they discover new treasures). In doing so, they avoid tiring of a particular aesthetic—and the costly expense of a full makeover.
For a bit of expert advice, we enlisted two interior designers, Cindy Greene of Sabel Studios and Tiffany Howell of Night Palm, to divulge their take on a spruce. Their tips extend beyond the simple act of adding a throw pillow (though that will never fail you). Think painting the legs of an ottoman or adding vintage frames to photos from a disposable camera. Seemingly, the options are endless. And what better way to usher in a new season?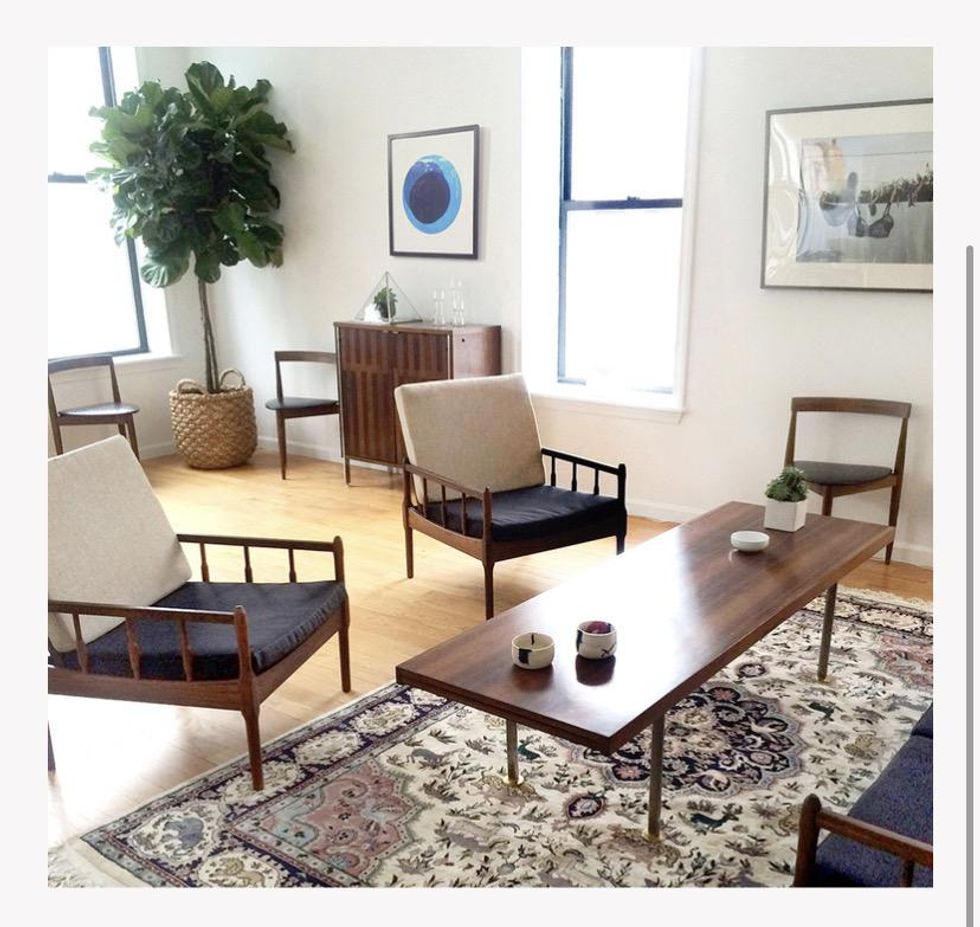 Photo: Courtesy of Cindy Greene
To Begin:
"Before I begin, I start with an energy cleanse throughout the space for a fresh start. Then, I change all of my candles to new scents to remind me of the season like spring blooms of gardenia and jasmine. I also love to switch out my linens and textiles to reflect the colors of soft pastels." —Tiffany Howell
"I would begin with the living room, the heartbeat of the home. Switching out textiles and introducing new pillows can be a quick fix. I'm also a huge fan of indoor plants—fiddle-leaf figs, bird's-nest ferns, and monstera are favorites." —Cindy Greene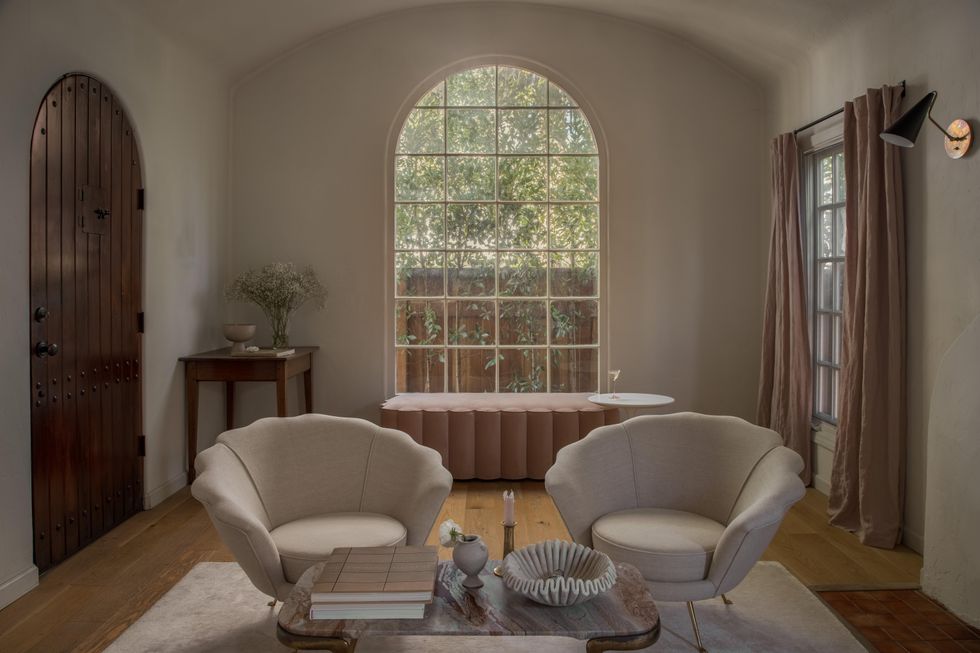 Photo: Courtesy of Night Palm; Pablo Enriquez
On the Surfaces:
"I am a sucker for a decorative box of any kind: wooden, cloisonné, metal, or tramp art. Both form and function go a long way in my book. I love a decorative accent almost everywhere. (David Hicks was the master of the tablescape—always an inspiration.) I use them on bookshelves, bedside, even in the kitchen if space warrants." —Cindy Greene
"I love to incorporate sculptural ceramic vases with oversized florals and pair them with beautiful coffee table books for a decorative tablescape. Usually, I use these pieces to create a focal point or place them in an interactive area of the room, such as entryways, dining tables, and coffee tables." —Tiffany Howell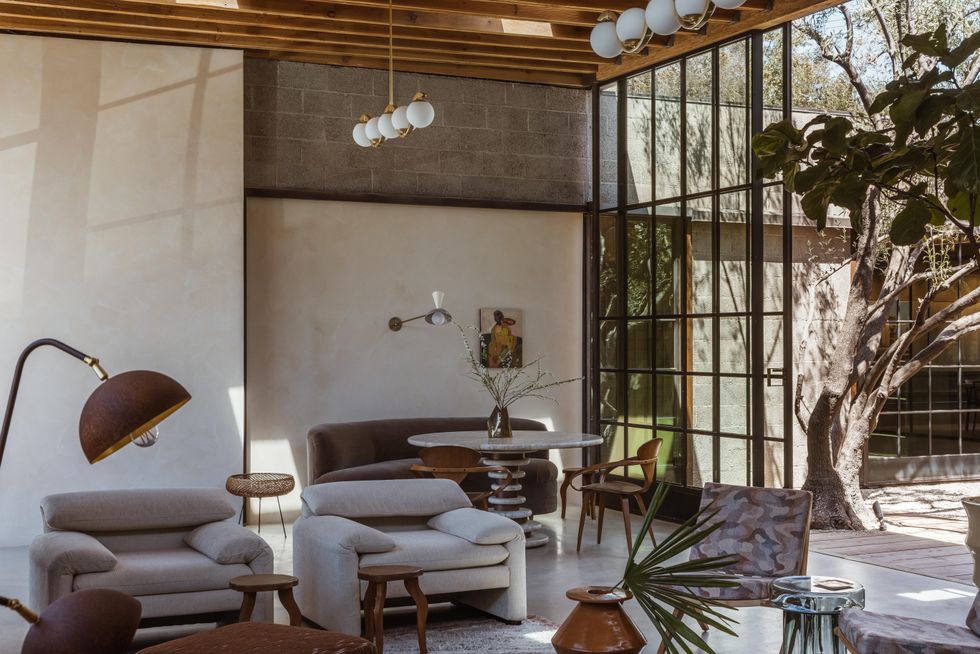 Photo: Courtesy of Night Palm; Pablo Enriquez
On the Walls:
"I'm a long-time Farrow and Ball fan. Some of my favorite neutrals are Skimming Stone, Slipper Satin, and Blackened. For wallpapers, I now pull from my own collection; my favorites today are Vivace Tangerine for something bold and playful and Harbin Dove for some more traditional chinoiserie." —Cindy Greene
"Currently, I love using limewash or Roman Clay on the walls as it adds a nice touch of texture similar to suede and gives the room luminosity and depth." —Tiffany Howell
What Else to Paint:
"At the moment, I've enjoyed painting furniture. Recently, I powder-coated a vintage outdoor dining set and transformed it from a harsh gray metal to a soft brown rose color." —Tiffany Howell
"I have been known to paint a table base or legs to add a splash of color. Side table/stools are also an easy target for me."
—Cindy Greene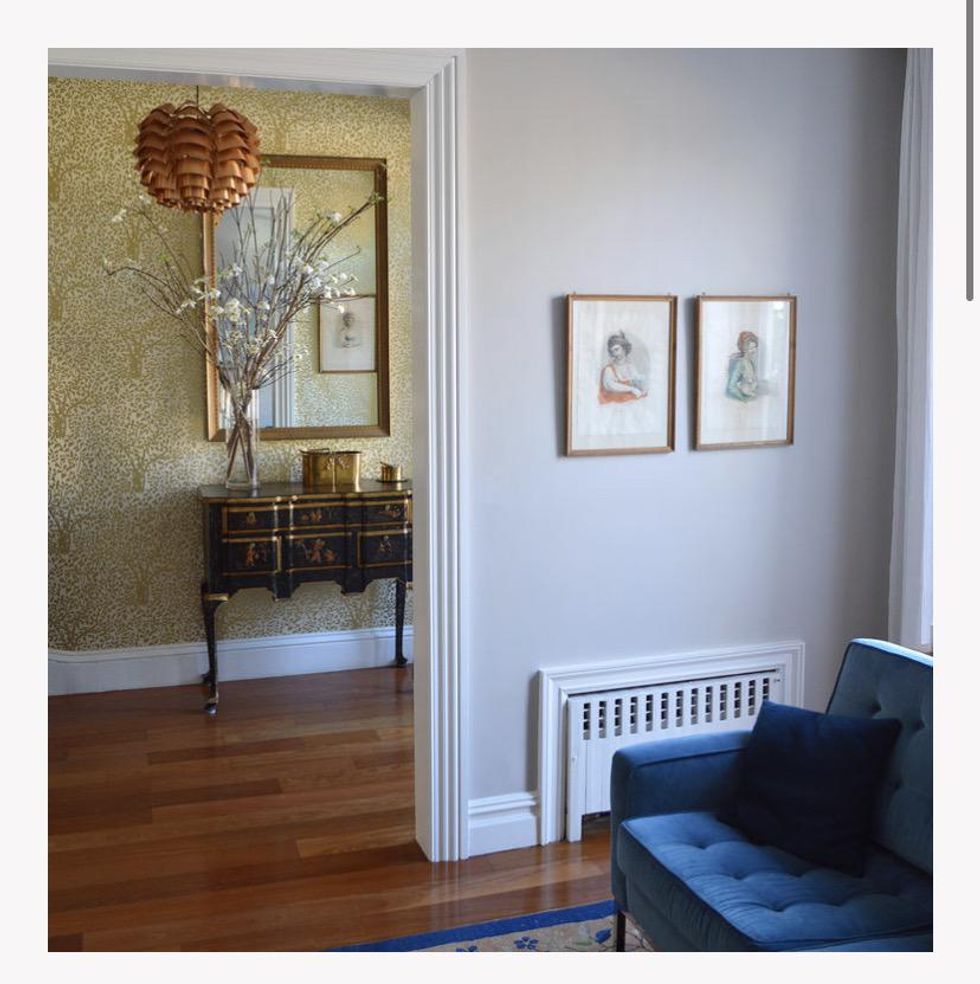 Photo: Courtesy of Cindy Greene
What to Actually Put On the Walls:
"Sources that I use depending on budget range from Vintage Printables, a fabulous database of downloadable 19th-century illustrations to Exhibition A, affordable limited-edition prints from emerging contemporary artists to the Rose Bowl and Pasadena Community College flea markets." —Cindy Greene
"An easy way to add art to your space is by framing disposable camera photos to create a gallery wall of memories with a vintage look." —Tiffany Howell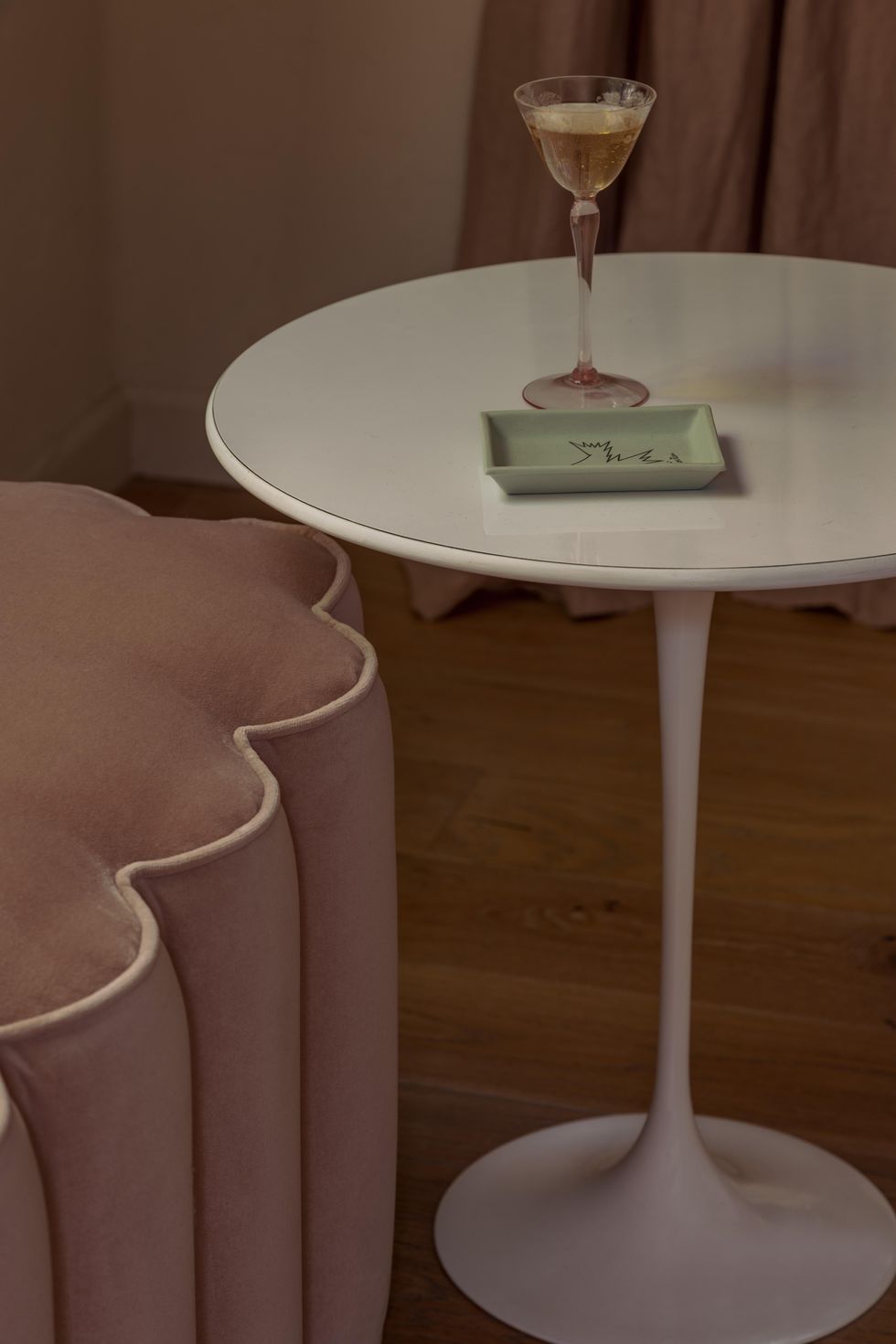 Photo: Courtesy of Night Palm; Pablo Enriquez
Simple Changes Make A Big Difference
"Although simple, purchasing new tableware and glasses can make all the difference. You can create a romantic tablescape for a spring soirée with guests or serve yourself a glass of rose in beautiful stemware to unwind and treat yourself at the end of the day. My favorite thing to do is find vintage pieces and reupholster them in gorgeous fabrics. I love the timelessness and the shape of a vintage piece and enjoy creating a one-of-a-kind product by making it my own." —Tiffany Howell
Your Room Can Probably Handle More Furniture
"[I like to add] side tables or stools—preferably a piece that can be both. Ceramic garden stools are a long-time favorite." —Cindy Greene
"I am a huge fan of multi-hyphenate furniture pieces. They provide so much versatility when it comes to designing a space and can act as a footrest, lounge, or side table."
—Tiffany Howell
Shop Tiffany's Picks:
Hawkins
Shop Cindy's Picks:
Farrow&Ball
Farrow&Ball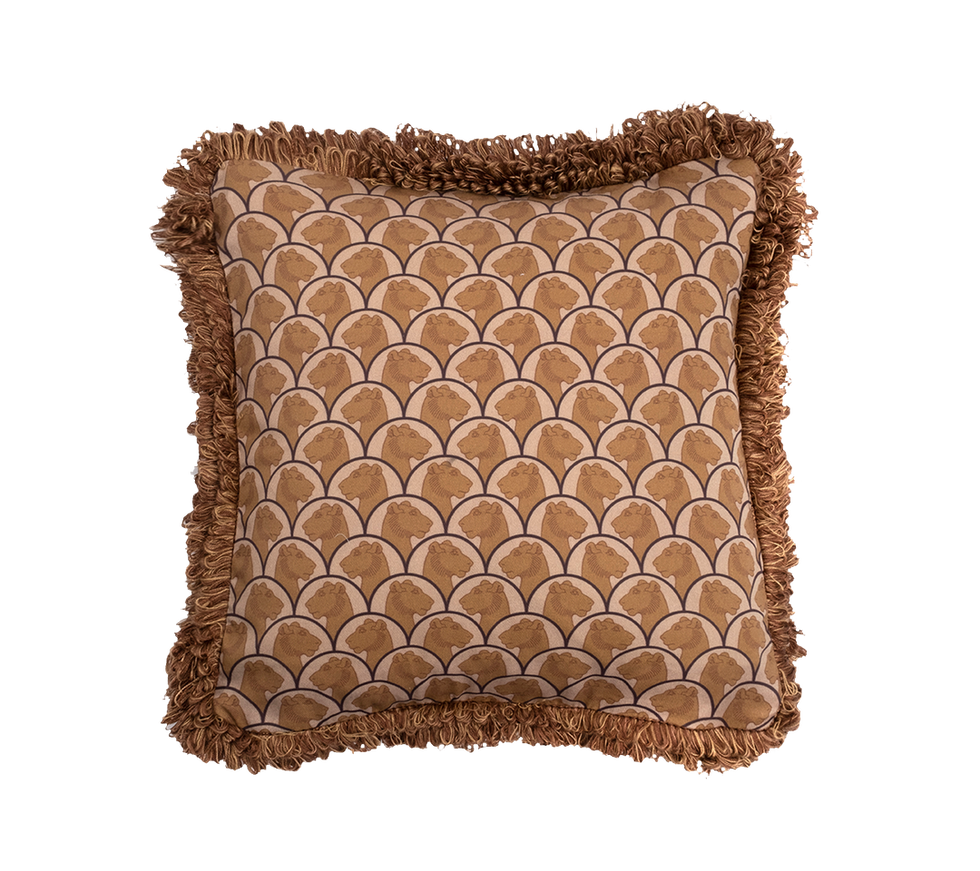 Sabel Studio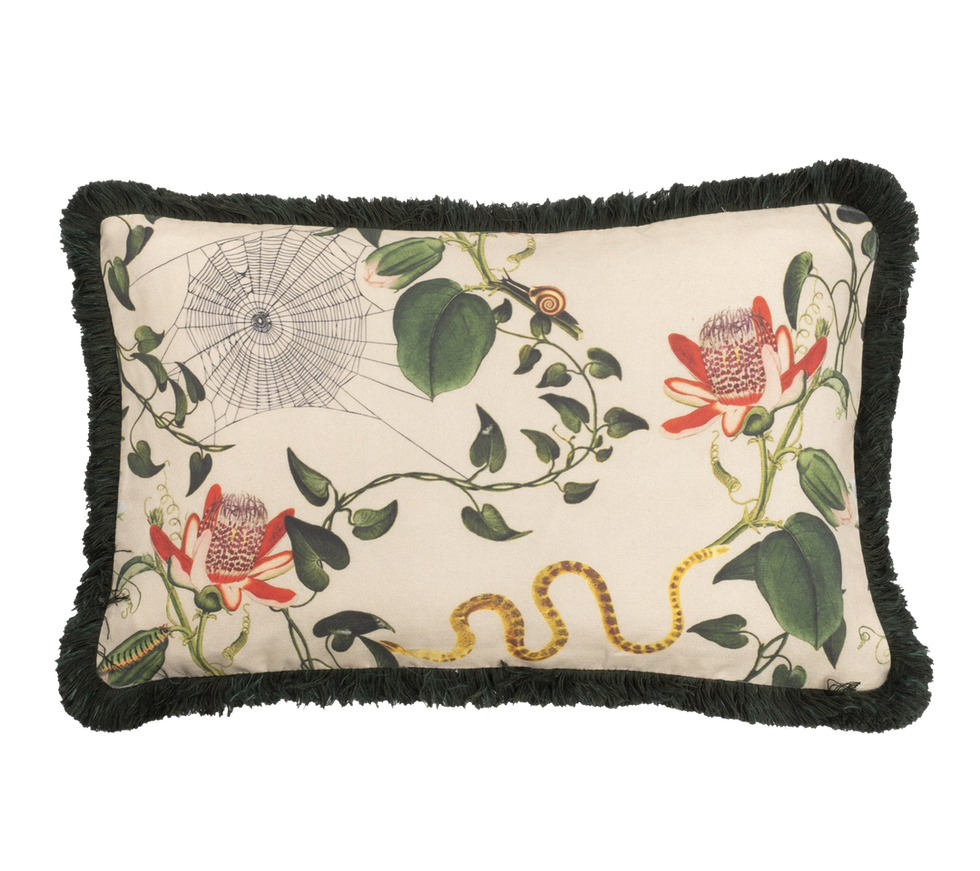 Sabel Studios