Celebrity
After spilling some details on her new show, "The Mick," the star defended her hometown.
Alec Kugler
For a variety of millennial-aged binge-watchers, Sofia Black-D'Elia's face isn't exactly "new." You've seen her on Gossip Girl as the bratty teen daughter of Serena's older boyfriend. In Project Almanac, she's playing around with time travel. Then she hopped in a cab on The Night Of, did drugs with the driver, and, well...things ended up pretty badly for all parties involved. Yes, Sofia Black-D'Elia's face is definitely one you've seen before.
But now it's time to get to know her, know her, put a name to that face, and learn more about that Jersey girl who's trying her hand at comedy—and totally succeeding. Sofia's new show, The Mick (which also stars It's Always Sunny in Philadelphia's Kaitlin Olson), was just renewed for season two. So before this gal hits superstardom, here's what she has to say about life, laughs, and, of course, her hometown.
---
On working with Kaitlin Olson:
"I was a huge fan. I had never done comedy before, so I was mostly concerned with keeping up with her and not letting my inexperience show. I definitely felt a connection to her. It felt easy and fun right off the bat. We like each other as people, which I think helps a lot in comedy, because we trust each other. And she's taught me so much already. It's been such a joy."
What it's like doing a comedy:
"It's about trusting your gut, and not being afraid to be an idiot and fall flat on your face. We talk about this a lot on our show—you don't want to be the actor who knows they're in a comedy. I try to take things as seriously as Sabrina would in the moment and let somebody else decide if it's funny or not."
On playing "bitchy" characters:
"I think what makes Sabrina so terrible is that she doesn't think she's a bitch at all. She thinks she's doing everybody a favor, and that's hilarious to me. I know girls like that, who will tell you something awful about yourself and feel like they're being martyrs. You should know your hair looks terrible like that, or you should understand it's embarrassing that you're unfamiliar with this topic of conversation. Now you'll go home and learn about it, and I gave that gift to you."
How she feels when people bash New Jersey:
"I think they've never been there. They start talking about [New Jersey] and you're like, 'So, where [in Jersey] have you been?' and they're like, 'Oh no, I never actually go there.' And you're like, 'Then shut the fuck up.' That's my reaction—shut the fuck up. Some of the best restaurants on the East Coast are in Jersey, because that's where immigrants moved when New York was too expensive. So if you want to know what real America looks like, go to northern New Jersey and hang out with, like, a million different cultures. It was such an amazing childhood, and people should stop knocking it."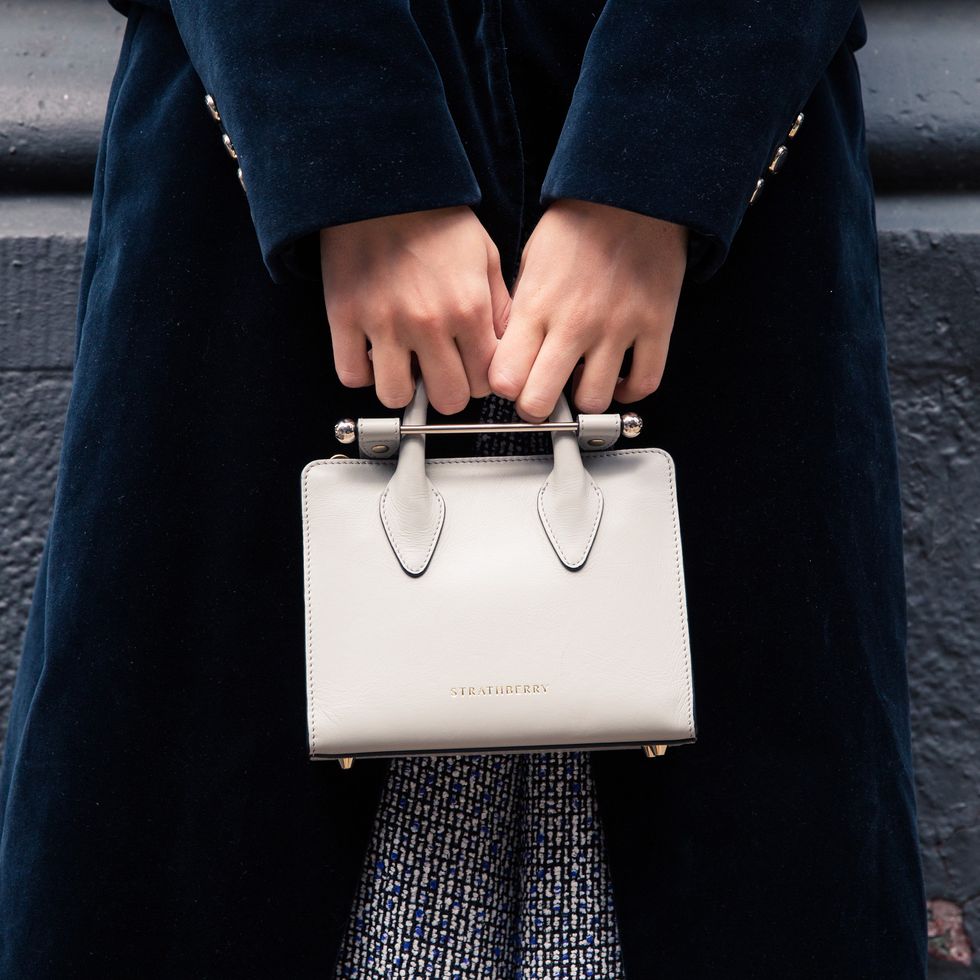 If she'd describe herself as awkward:
"It's weird when anybody says they're awkward because really awkward people don't want to talk about it. Some actresses are like, 'I'm so real, I'm just like you, I'm so awkward and weird.' It's like, 'No, you're beautiful and rich and you're doing fine.' I'm also not saying I'm beautiful and rich [laughs], but I'm just not as put-together as some of those characters are. I'm insecure and vulnerable and shit gets to me, and Sabrina is tough as nails. That is not like me at all."
On her belief in the paranormal:
"I've experienced paranormal activity. When Ginny [Gardner] and I were in a hotel [for Project Almanac], there were things—noises and things—happening that were absolutely terrifying. And anybody who thinks it wasn't real, that doesn't think that stuff exists, it just hasn't happened to you yet."
After hearing about Riz Ahmed's crazy sex scenes on Girls:
"I hope that's what he becomes known for. Not a great actor—just hire him for weird sex scenes [laughs]. He's so talented. That's another guy who's been at it for forever and putting in great work for years. Now people finally know who he is, and he's like, 'Yeah, I've been doing it this whole time.' I think when you love what you do and you care about it very much, that kind of stuff always happens. He deserves it."