TV Shows We're Really Hoping Will Get Rebooted
The Will and Grace news has us daydreaming about even more comebacks.
Celebrity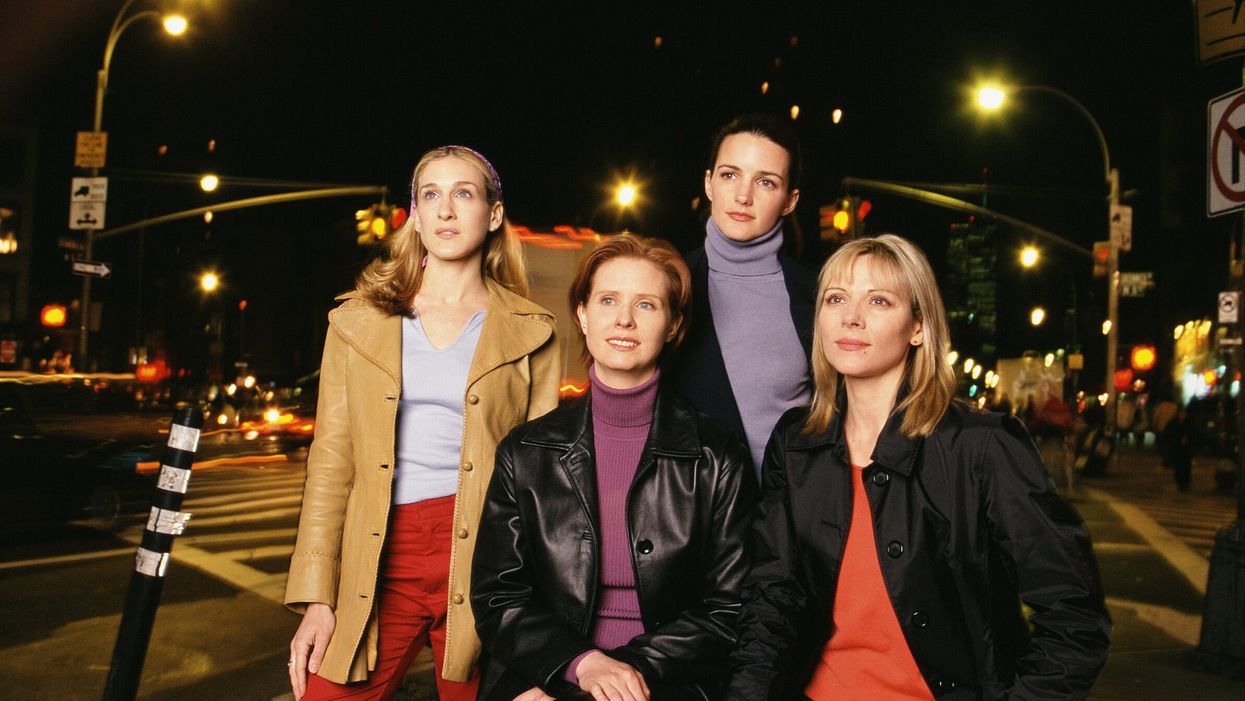 It's not just '90s and aughts fashion staples that keep popping up everywhere: old TV shows are also a new, trendy thing. With the success of comebacks like Gilmore Girls: A Year in the Life and Fuller House, more throwback series have been plotting similar, rebooted returns. The latest one to add to that list? Will and Grace, which just announced plans to air 10 new episodes on NBC. 
Between this exciting news, a similar announcement from Twin Peaks, and the Power Rangers movie that comes out in March, we're left daydreaming of all the possibilities. Take a look at some shows Coveteur editors would love to see get revived, then cross your fingers and hope someone in charge is paying attention.
---
Freaks & Geeks
"Early Seth Rogen, Linda Cardellini, Jason Siegel, and Busy Phillips? All wrapped up in a Judd Apatow shell. I couldn't get enough of this show (or Martin Starr) when it was out, and I would love nothing more than to see it come back. I would also settle for a reboot of Aahhhhh, Real Monsters." —Laurel Pantin, Editorial Director 
The O.C.
"Honestly, this one is a no-brainer to me. I would give anything to go back to the days where I was on the edge of my seat wondering if Ben McKenzie (Ryan) will come back for Mischa Barton (Marissa). Sunny skies, the beach, and enough romantic drama to make you never want to date again—what's not to love?" —Jodi Taylor, Assistant Editor 
My So-Called Life
"MSCL was robbed of its second season (and third, fourth, and so on)! The famous Claire Danes cry face, which we've all come to know and love from Homeland, started way back when, with the misunderstood Angela Chase. I miss reveling in it and seeing everyone's first boyfriend, aka Jordan Catalano, aka actor turned musician, turned heartthrob, #hairgoals, Gucci guy, Jared Leto, on TV." —Liana Weston, Production and Bookings Manager
Veronica Mars
"I know there was already a Netflix movie, but I am longing for new weekly episodes of Veronica Mars. Kristen Bell as a sassy sleuth? Sign me up! I love a good mystery served up with a side of romance and this show never disappointed." —Stephanie Mark, Co-Founder
Sex and the City
"I know this is the most typical, annoying, fashion girl answer, but IDGAF. There is, however, a specific revival request: bring back Carrie, Miranda, Samantha and Charlotte when there was still smoking and it was still the late '90s. I want more '90s nostalgia SATC—don't lie and tell me you wouldn't love that, too." —Emily Ramshaw, Senior Editor, Features
Friday Night Lights
"Tami Taylor and her glass of pinot grigio, plus all that other football stuff (I kid), need to make their way back into our clear eyes and full hearts. I recently watched all five seasons and a revival for 2017 would be perfect because, let's be serious: Dillon and all it's Texan simplicities of life (football, family, barbecue) is exactly what we all need right now." —Alicia Cesaro, Senior Editor
Gossip Girl
"I missed out on Gossip Girl when it was actually on TV (I guess I was a tad preoccupied with the college and socializing thing), but once I finally binge-watched? I. needed. more. Between Blair's words of wisdom, those crazy relationship sagas (parents included), and all that outfit inspiration, I have a feeling tons of people would tune in. Plus, imagine how new technology would complicate things!" —Samantha Sutton, Editor