Michelle Duncan on the Sweet Spot Between Personal Style & Corporate Dress Codes
Advice from a woman still getting fully dressed for Zoom chats.
How To Shop Like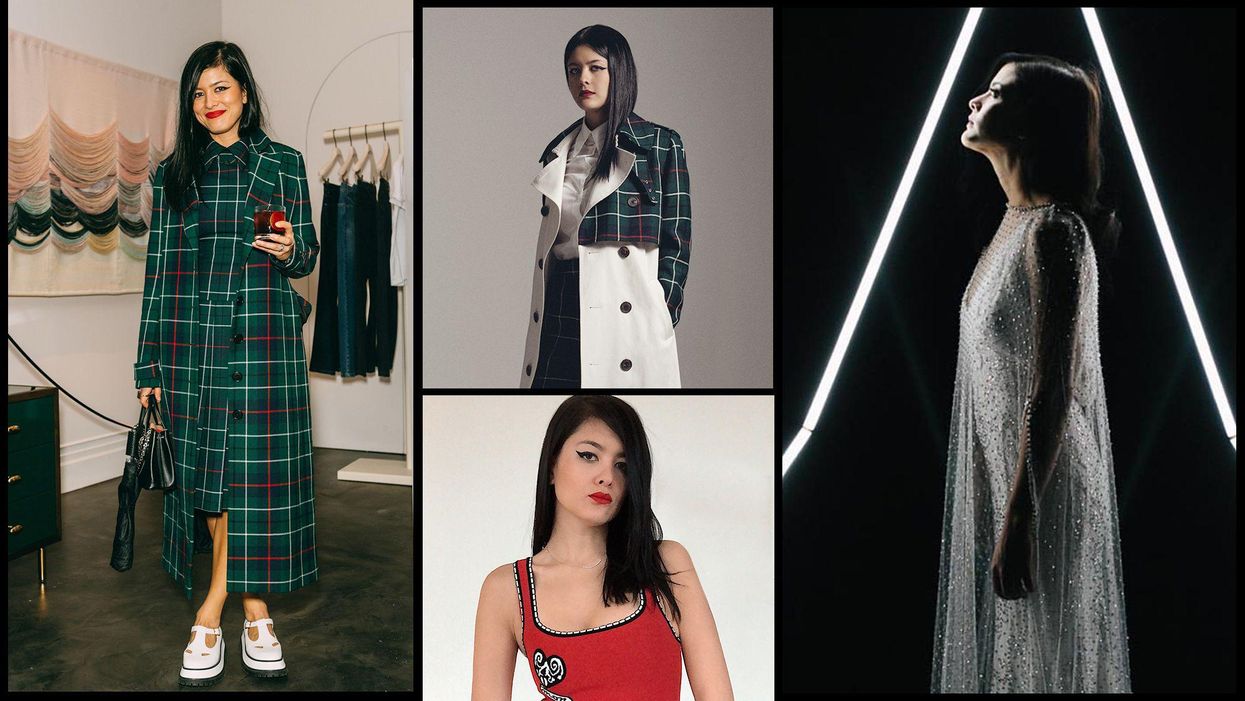 Welcome to our How to Shop Like series, where we spotlight personalities within the fashion industry and take a deeper look at their personal relationships with fashion and how they shop—think all the best insider tips and tricks. This week we're chatting with beauty industry exec and founder of her own eponymous fashion brand Michelle Duncan.
Fashion operates (or at least it used to) in segments. You have clothes for work and you have clothes for play. The crossover between creative spaces and corporate management then leaves the middle of the Venn diagram neglected with little to wear that satisfies the need for self-expression while catering to a regimented dress code. Enter Michelle Duncan, who founded her eponymous line on the notion of the "goth girl gone corporate."
An Atlanta-NYC transplant, Duncan spent her years post-grad working her way up the corporate ladder of the beauty industry. A champion of the side hustle, she founded her own line, Duncan, in 2019 while working as creative strategy and collaborations lead at Estee Lauder—a position she still holds. Duncan filled the gap the designer languished over in her own wardrobe—a solution-based enterprise any entrepreneur would sanction—so the pieces reflect her modern personal style while paying homage to the tailoring aspect that Savile Row and The Fédération de la Haute Couture struggle to keep afloat. We caught up with the multifaceted style maven to discuss the story behind not only her designs, but her own personal style, as well.
Shop Michelle's Current Picks:
Duncan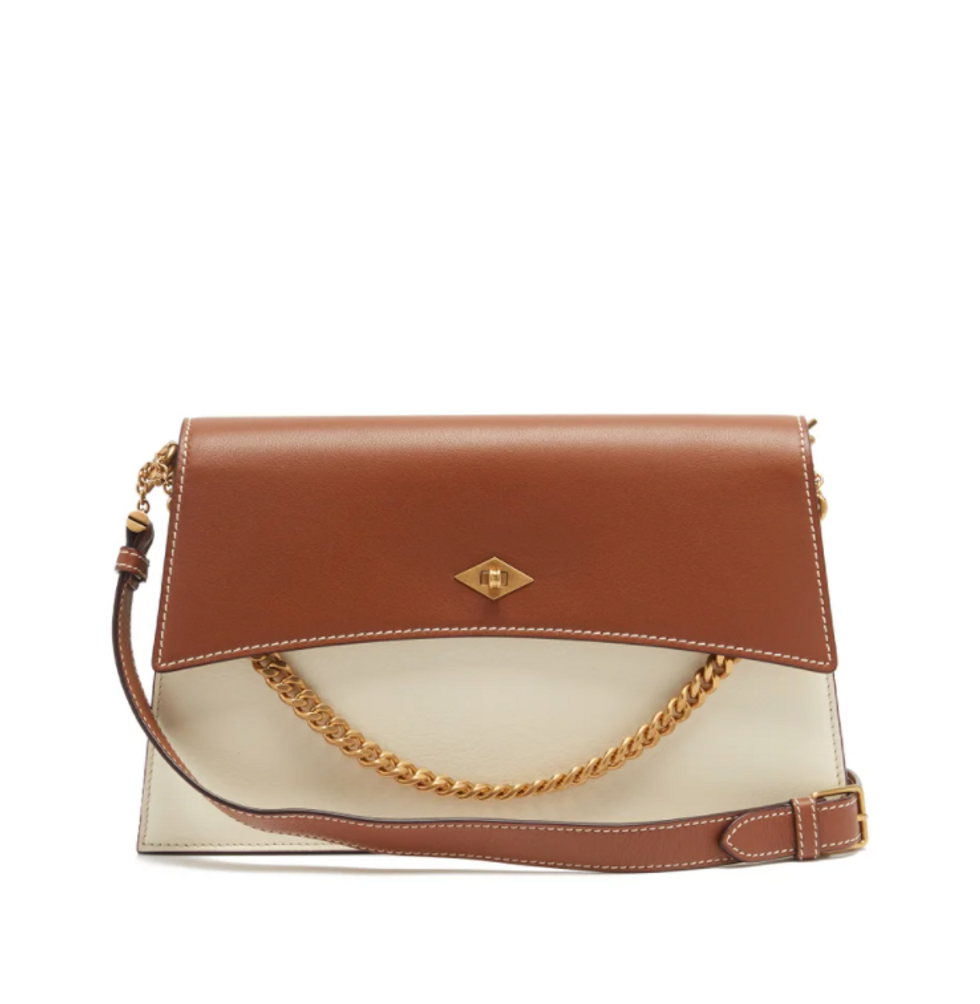 Métier
Duncan
Duncan
Alaïa
Pamela Love
When did you first fall in love with fashion?
"As long as I remember seeing fashion. I used to go through my mom's closet and jewelry to try on her clothes. When I was growing up, I would obsessively look at fashion magazines and cared more about the costume designs in movies, theater, and on musicians than the actual performance. The idea of creating pieces that women can put on as an exterior extension of themselves (or whichever character they want to portray that day) is incredibly powerful, and I was fascinated by that from an early age."
Why did you decide to launch your own line?
"It took me a few years to finally have the courage to launch my own brand. I have always been incredibly inspired by designers and their creations, but as I grew into the fashion-obsessed woman I am today, I started to feel there was something missing in women's fashion that juxtaposed the well tailored with an edge. I also feel there is something to be said about women designing for women, and generally there is a disproportionate element missing from that category."
What does personal style mean to you, and how would you describe your own?
"Personal style is so important because it's an outward reflection of your identity that transcends across your lifestyle, attitude, personality, and cultural interests. My style is relatively tailored with garments that have surprises in the details. Also, my palette is very dark—mostly black."
Do you have a uniform?
"Before I started my own brand, my uniform was the color black. I categorized my personal style into two distinct and polar-opposite forms. The first one, form-fitting dresses that hit either mid-calf or the opposite: a dramatic short skirt. I switched between those silhouettes and a cropped trouser and button-up shirt that had extra adornments on it with a flatform shoe."
Favorite thing to splurge on?
"Bags!"
Favorite purchase of all time?
"My wedding dress. I had a haute couture dress made by Riccardo Tisci for Givenchy. It was such a special experience having this made for the most special day of my life. The dress was two parts: a gown and body cape covered in thousands of crystals and beads."
Where do you look for inspiration for your collections? Is your answer the same in terms of your own style?
"I look at the past and wherever I am traveling. A lot of my inspiration comes from art periods (my spring '20 collection was inspired by the Romanticism period), uniforms from various military periods, and fashion movements like the Teddy Boys. I find the most inspiration comes from looking into the past to find the future."
What has designing taught you about fashion?
"I think designing gives me a heightened appreciation for the craft of making garments. It's a creative process that requires so many different types of artisans' collaboration to make the design come to life. Designing has also given me a renewed outlook on the female form and how to enhance the features that make the woman wearing the garments feel her absolute best."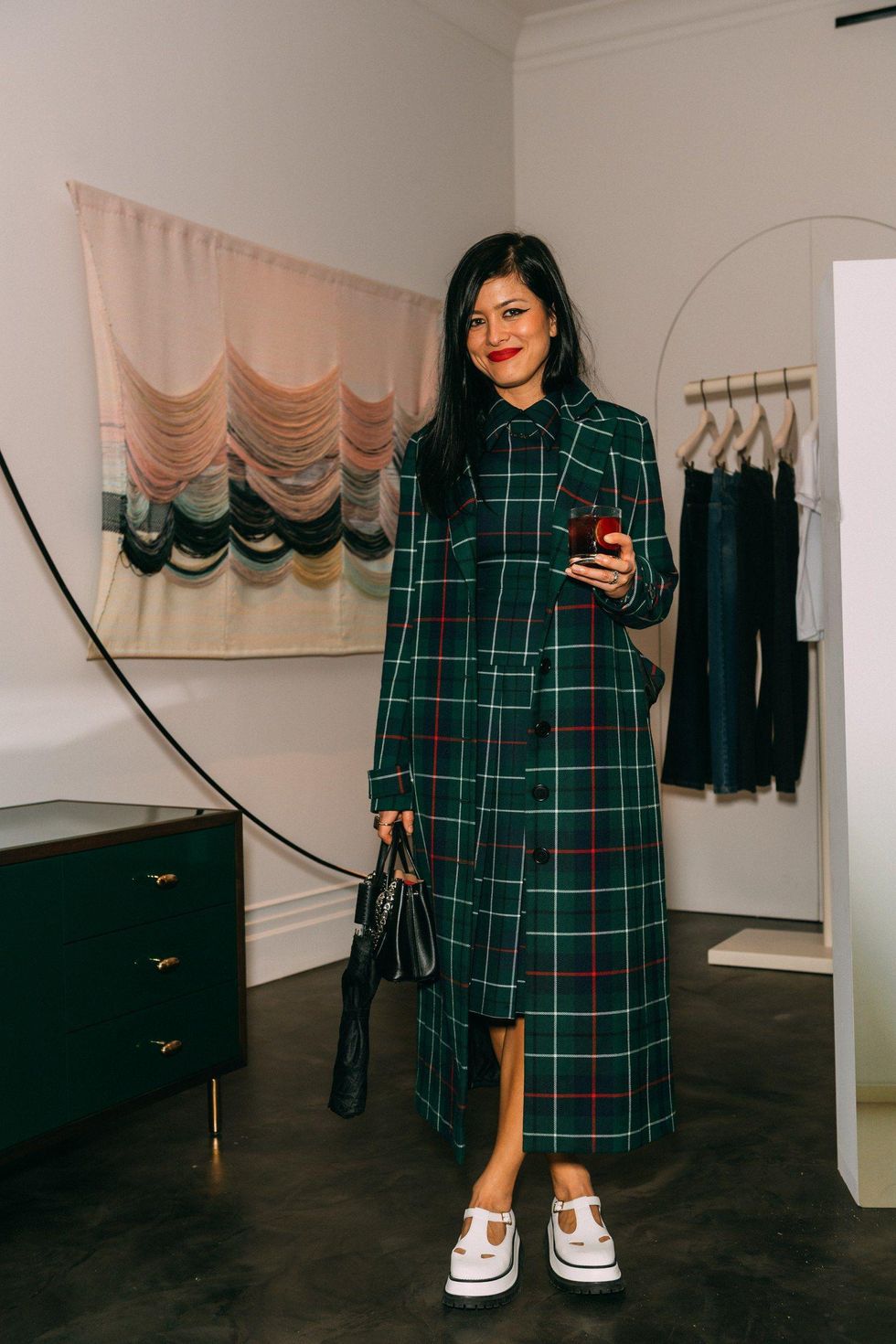 Photo: Courtesy of Michelle Duncan
Which stores do you frequent?
"In our current lockdown climate, the only place I will shop is Matches Fashion!"
What would your closet be full of if money were no object?
"Besides my own brand, I would continue collecting Alaia and Prada, vintage Comme des Garçons, and haute couture Givenchy, Dior, and Valentino from over the years."
Vintage or new?
"Both. Vintage is wonderful for collecting pieces that are now precious artifacts from long-ago designers or a period in time. New because I love to experience new designs and creations from emerging designers."
Your go-to accessories?
"All year round, I wear a gold necklace from the Louis XIV era, a vintage gold chain that was my mom's, my Patek Philippe wristwatch. I carry at least two MAC Ruby Woo matte red lipsticks at all times and wear Musc Ravageur perfume—I even spray myself in preparation for Zooms. Frederic Malle personally gave me a consultation to better understand my personality and matched this perfume to me, and now I can't stop wearing it.
"In the winter, I cannot live without the above, plus my Chelsea riding boots from the Queen's Cavalry Boot Maker, or 'Mr. Schneider,' on Savile Row or Cheetah Creepers from Dr. Marten's, an Hermès scarf, a knitted hat with yarn from Loopy Mango which I buy upstate, and gloves from CVS (that I buy probably once a week because I always lose them). In the summer, I'm almost exclusively in Jonathan Cohen flip-flops."
If your label had a muse, who would it be?
"Amal Clooney."
What does your current WFH wardrobe look like?
"I dress like I'm going into the office. The novelty of sweatpants wore off about five days into WFH. If I'm not dressed and wearing makeup, I don't feel like I'm ready to take on the day and talk to people on Zoom!"
Who are your favorite small fashion brands of the moment?
"My favorite ready-to-wear designers are Jonathan Cohen, Christian Cowan, Chris Peters (CDLM), Nensi Dojaka, and Simone Rocha. I actually really, really admire and love to visit (when traveling was easy!) some of the artisans on Savile Row like Michael Browne and Frank Foster Shirts. No one can make garments like Michael and the girls at Frank Foster Shirts. One day I hope to hustle Michael into making me an overcoat!"
What are the top five most worn items in your wardrobe?
"A reissued Alaia dress from the 1990 spring show. Naomi Campbell wore it, and when Alaia reissued it in 2019—it's a dress I never took off! Christophe Lemaire trousers, an old Charvet shirt, a Comme des Garçons skirt, and my husband's Champion sweatshirt."
If you could live in one era simply for the fashion, which would it be?
"Louis XIV's period—no question. He essentially invented haute couture, and the dresses are so, so exquisite."