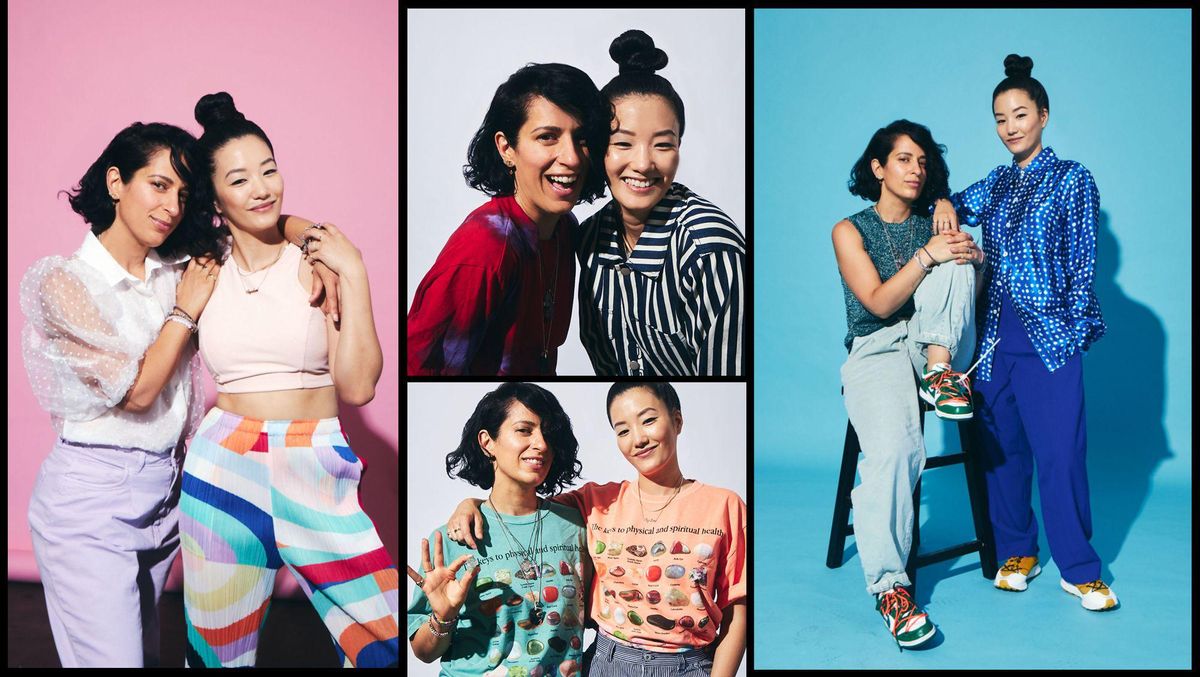 How To Shop Like
Plus, we got the scoop on their favorite styles and how they wear them.
Graphic:
Stacey Toth
Welcome to our How to Shop Like series, where we spotlight personalities within the fashion industry and take a deeper look at their personal relationships with fashion and how they shop—think all the best insider tips and tricks. This week we're chatting with the founders behind Common Ace, your one-stop destination for sneakers, Sophia Chang and Romy Samuel.
If there's one shoe that has perhaps seen more wear throughout this pandemic, it has to be the sneaker (aside from possibly a house slipper). But even before that, the industry was booming. And as any field evolves into establishment, there are some kinks to work out. Like so many others, this industry is one dominated by men, or at least it used to be. Sophia Chang and Romy Samuel joined forces to launch Common Ace back in May as a platform that specifically caters to women. There, they've pooled sneakers from top retailers including SSENSE, Farfetch, Nike, StockX, and more into a single search engine so shoppers can access that information all in one place.
Like most creatives, their boundary-pushing innovation leaks into their personal relationship with fashion, as well. Aside from highly impressive personal sneaker collections (Samuel's in particular boasts over 350 pairs), the duo has meticulously curated their respective wardrobes with everything from high-end designers—Prada, Sacai, Margiela—to the coolest emerging brands—KkCo, Online Ceramics, Reigning Champ. We recently caught up with Chang and Samuel to discuss all things personal style, including their favorite pairs and how they like to wear them.