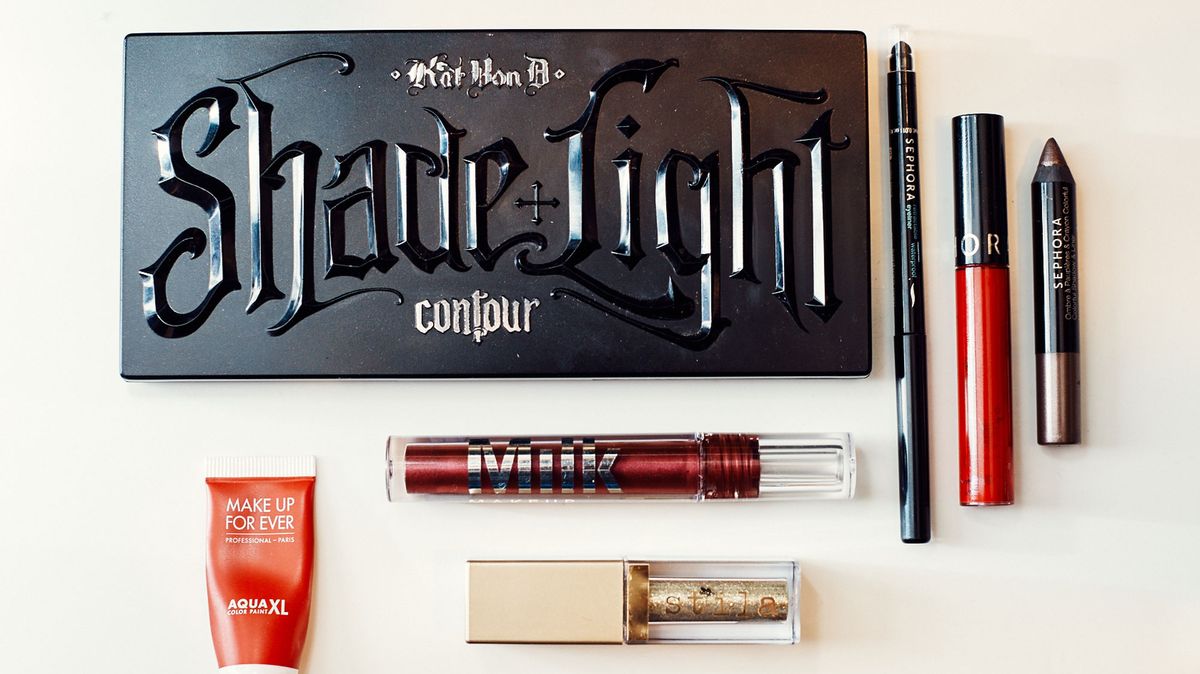 Makeup
Quality products that you'll actually want to use again.
No offense to the theater majors of the world, but most of us don't have a Ben Nye pigment kit stored away for
Halloween
. And truthfully, we've gotten to the point that we'd rather spend money on quality cosmetics that we can wear outside October 31 (or whenever you'll be celebrating All Hallow's Eve this year). So in the spirit of getting the most beauty bang for your buck this season, we've scouted the 12 products with the best color payoff or the most daring shade range—think glittery crimson or metallic turquoise—to make all your costume dreams come to life.
---
10 / 12
Kiss Ever EZ Lash
, $6
Sometimes you just have to throw on a set of falsies. We get it, and we're here for the drama. Kiss lashes are some of the best, and we'll happily rock these every weekend until the pack runs out. With the right styling, you'll look just like a doll à la Tyra Banks in
Life Size
.