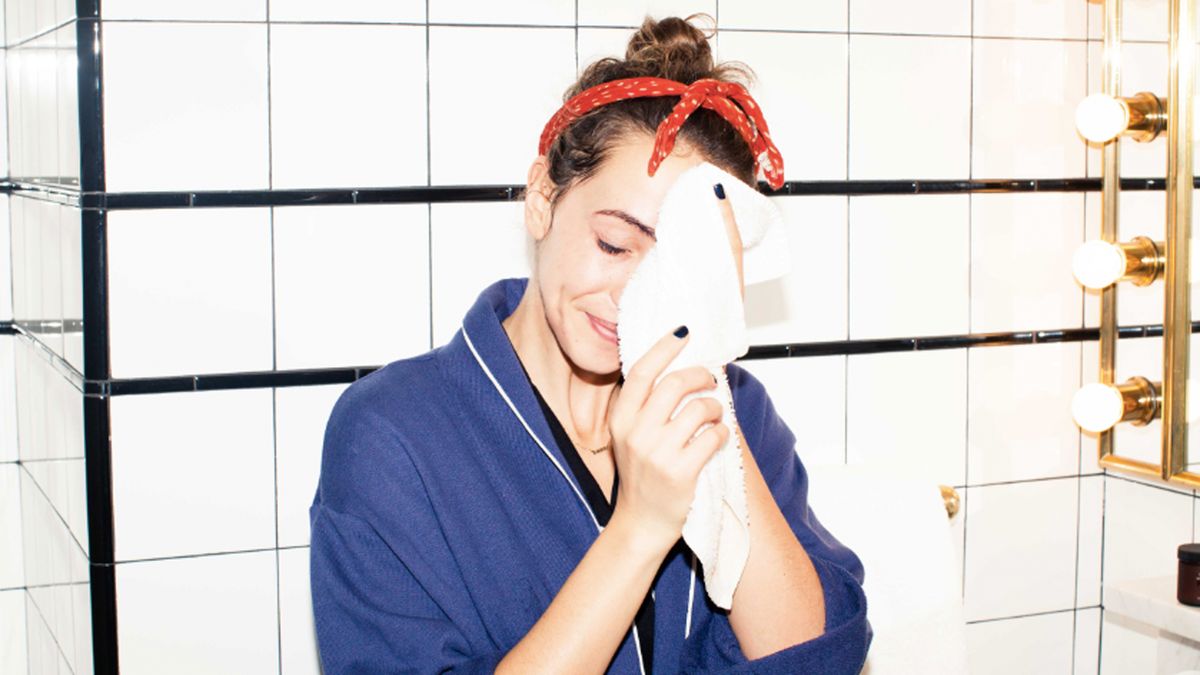 Skin
Remove Your Halloween Makeup Fast with These 12 Oil Cleansers
Glitter and face paint don't stand a chance.
I can say without a scrap of embarrassment that Halloween is one of my favorite holidays. When I was a nightclub 
bartender in New York
, I would dress head to toe in an outrageous, glittery getup, with a
makeup look
that had to last from 7:00 PM to 5:00 AM. I looked *fabulous*, if I do say so myself. While I'm no longer slinging drinks during Halloween, the face full of products will continue, because let's face it, Halloween is made for us beauty addicts. But once you've stuffed yourself with candy and danced the night away
à
la Bette Midler in
Hocus Pocus
(the greatest Halloween film of all time, don't @ me), you have to remove all those layers of eyeshadow, liner, and sparkle. Repeat after me: DO NOT SLEEP IN YOUR MAKEUP.
In order to make the removal process as easy as possible, I've tracked down the 12 best oil cleansers on the market right now. I swear by oil cleansing to remove even the most stubborn of waterproof mascara, and if you subscribe to the
12-step Korean skin-care routine
(I do), this is the first step in your two-part cleansing process. Oils gently break down makeup without stripping your skin—essential, since it's probably on the
dryer side
these days—and reduce the amount of scrubbing you'd need to do with a cream cleanser or makeup remover alone. So do your skin a favor and pick up one of the below formulas prior to your night of partying, and have a wonderful Halloween!
---
1/12
DHC Deep Cleansing Oil
, $28
If there was ever a cult-favorite oil cleanser, this DHC one would be it. The Japanese formula cuts through heavy makeup with ease, making your routine as fast as possible.