WWWRN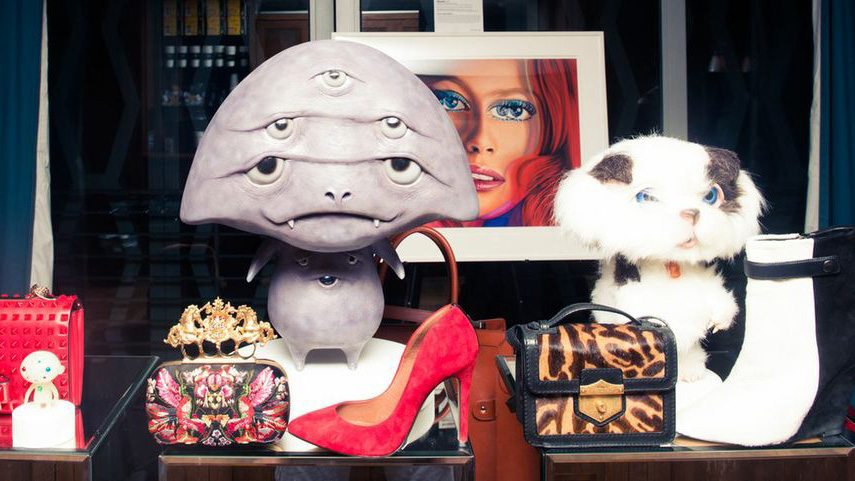 24 Costumes You Can Make Using Items You Already Have
Don't spend a dime (unless it's on candy).
If you're like us, then you enjoy dressing up...and probably put a teensy bit of pressure on yourself to find that *perfect* Halloween costume. Some years, we've used the 31st as an excuse to splurge, buying an item we love and building our look around it. Other years? Our budget is tighter, or we simply run out of time, meaning we'll have to make do with what we already own.
Not to fret: Plenty of cute, creative costumes can be made out of everyday items such as leather jackets, jumpsuits, or simple white shirts. Read on for 24 spooky, silly, and nostalgic ideas that can be made using the clothes in your closet, leaving you looking like a million bucks—while spending zero.
---
1. If You Have a White Button-Down…
1. Hogwarts Student: Grab a tie in the colors of your "house" and style it with a structured skirt or trousers. Looking to go all out? A long black robe and a wand will take things up a notch.
2. Mary Poppins: Style your shirt with a black midi skirt, black tights, a red bowtie, and a bowler hat (decorated with flowers, if you're feeling daring). Don't forget that umbrella!
3. Holly Golightly: Wear your shirt as a nightgown, then finish the look with a blue sleep mask and tassel earrings in place of ear plugs.
Just in case you "need" one:
---
2. If You Love Leather Jackets…
1. Edward Scissorhands: Wrap *at least* three different black belts around your jacket. Safe "scissors" can be made out of aluminum foil and glued to the back of basic black gloves.
2. Gamora: Pair that leather jacket with a black tank, leather pants, and a sword. You can also layer everything over a green top—in place of green skin!—and try your hand at our Gamora makeup tutorial.
3. Sandy from Grease: In a jam? Go with this classic, which only requires a black off-the-shoulder top, black leather pants (or even black leggings), and red heels.
Just in case you "need" one:
---
3. If You Want to Wear Your (Faux) Fur Coat
1. Jon Snow: Dress in all-black—boots, gloves, everything—and add this baby as the top layer. Even if your coat isn't black, this idea technically works for almost any Game of Thrones character.
2. Beanie Baby: Double buns can be your ears. Then, all you need is to DIY a TY tag, and you're set.
3. Cruella de Vil: Wear your fur coat over an LBD, then find some green statement earrings and red gloves. As for Cruella's white hair? A little dry shampoo! (Bonus points for a stuffed Dalmatian.)
Just in case you "need" one:
---
4. If You're Obsessed with Jumpsuits...
1. Mechanic: A bandana for your hair, a makeshift name tag, and some sort of tool, and you're done!
2. Minion: Layer a yellow shirt underneath your suit and invest in a pair of goggles to bring it all together.
3. Fighter Pilot: With a pair of aviators and a few patches, you'll look just like Tom Cruise in Top Gun.
---
5. If You've Got a Yellow Cardigan Hanging in Your Closet...
1. Arthur from Arthur: Button up that sweater over a white collared shirt. Then rock some basic blue jeans, red sneakers, and round eyeglasses. Again, double buns can be the ears!
2. Cher from Clueless: Once you pull out that yellow (preferably plaid) skirt, a white top, and white knee-highs, everyone will understand.
3. Garden Gnome: Belt your sweater and wear it with colorful pants and a colorful beanie.
Just in case you "need" one:
---
6. If You're Relying on Your LBD
1. Wednesday Addams: Get super spooky with a white collared shirt under your dress, black tights, and pigtail braids. 
2. Ursula from The Little Mermaid: Some purple body paint will *really* make this costume, but layering your dress over a purple top and showing off a large gold pendant necklace (which "holds Ariel's voice") is really all you need.
3. A Formal Apology: Get dressed like you're going somewhere fancy—pearls, heels, a red lip, etc.—and carry around a sign that says "I'm Sorry."
Just in case you "need" one:
---
7. If You're Looking for an Excuse to Re-Wear Your Maxi Dress (or Some Sort of Gown)...
1. Mermaid: A bra over your dress, teamed with a ton of sparkle in the form of jewelry, will make this costume a great one. A stuffed fish friend? Now it's even better!
2. Khaleesi: With a blonde wig, a dragon, and possibly a cape, every Game of Thrones fan will know who you are.
3. Zombie Taylor Swift: Creepy zombie makeup, complete with a red lip and maybe a tombstone, will help you nail the costume of the year.
Just in case you "need" one:
---
8. If You Have a Thing for High-Rise Jeans...
1. Barb: Barb is known for big glasses and red hair, but you'll *really* outdo yourself once you factor in her plaid shirt.
2. Cindy Crawford: Voluminous hair, a white tank, and a Pepsi can? Boom, we're back on the set of her 1992 commercial.
3. Kelly Kapowski from Saved by the Bell: Kelly's infamous photo includes a white bandeau top and black suspenders, but any crop top will do once '90s volume and white sneakers are factored in.
Just in case you "need" a pair:
Part of the series:
WWWRN