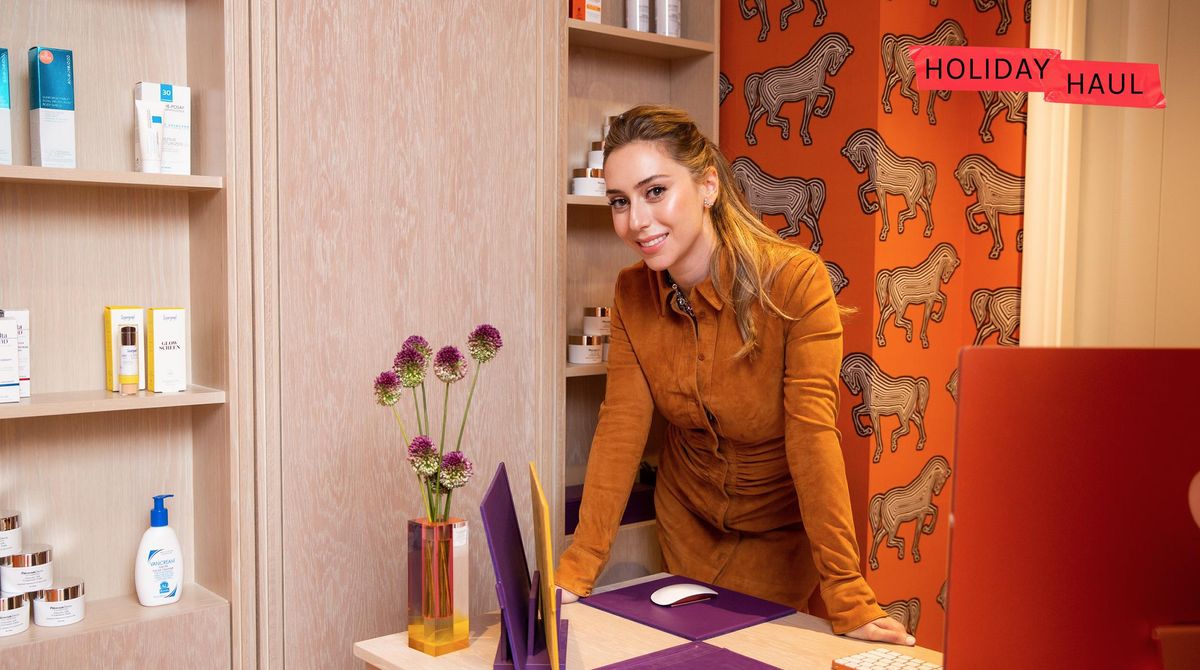 Holiday Haul
For Dr. Shereene Idriss, Everything about the Holidays Is a Little Extra
Including skin care, of course.
Graphics:
Ashley Combs
Dr. Shereene Idriss is a longtime friend of Coveteur's. As a Board Certified Dermatologist, founder Of Idriss Dermatology, and creator of the #Pillowtalkderm series, Dr. Idriss is one of our go-to sources for all things skin care and skin health, delivered with her signature candor and bubbly personality. But unbeknownst to us, she's also a living embodiment of a Mariah Carey Christmas meme.
As Dr. Idriss tells us, the holidays start in her home immediately after Halloween, when the tree goes up. "Why are you going to just enjoy a Christmas tree for a week when you can enjoy it for two months?" she postures. This more-is-more approach seeps into her decorating and the lavish feasts she plans with friends and family. Fittingly, even her holiday-season skin-care routine gets a little bit of extra attention as she provides tips for anyone else about to celebrate a Champagne-, sugar-, and late-night-party-filled season. Below, Dr. Idriss paints us a picture of her most perfect holiday plans, and shares derm-approved beauty gifts for spreading the joy, too.