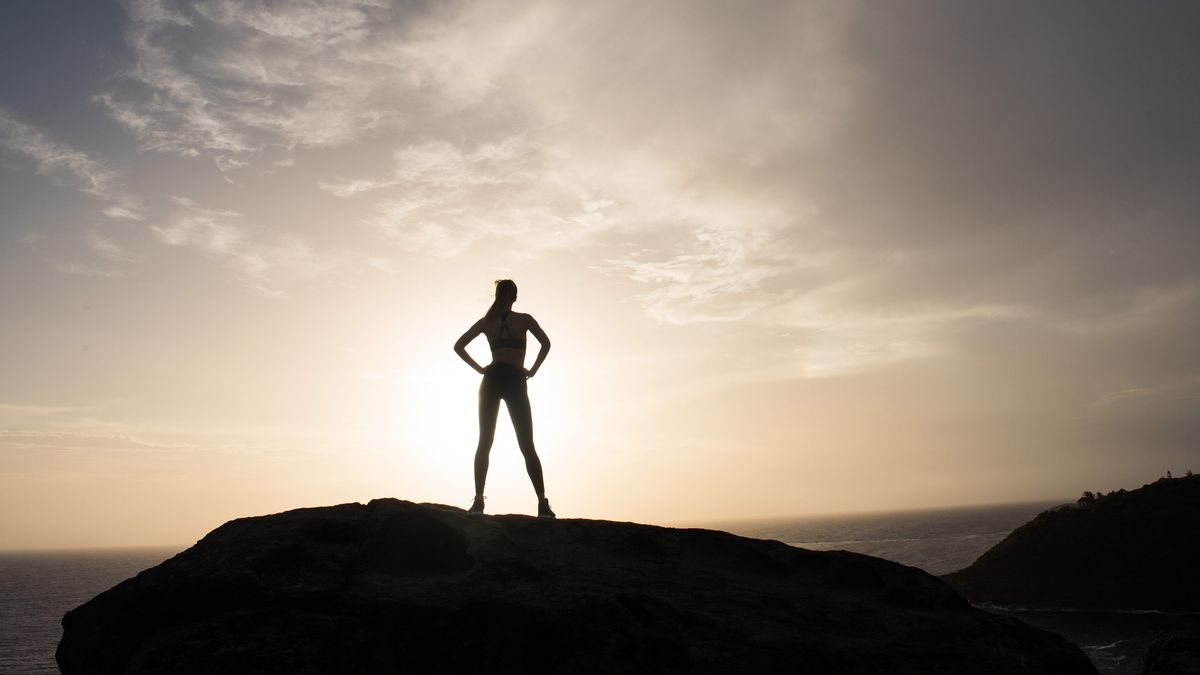 Wellness
Wellness retreat Revitalize taught us more than we could have ever imagined.
So it's NYFW, but that's not the only magical event that was happening this past weekend. While some were busy putting together their best post-Labor Day outfits and battling New York traffic to get to shows, others were filling their suitcases with yoga pants and sports bras, heading west to the sunny state of Arizona where lifestyle media brand Mindbodygreen was holding their fourth annual wellness retreat, Revitalize. We chose to take a tiny break from the madness of NYFW and swapped out our heels for running shoes to join wellness experts, activists, and influential leaders to talk about a whole slew of topics on the latest in the wellness space.
"We wanted a way to bring people together to form meaningful connections and to go really deep into a lot of the topics that we felt were important. Revitalize enabled us to do that," Colleen Wachob, co-founder of Mindbodygreen, told us in Arizona. And let us tell you, our weekend was just that—inspiring. We somehow made it (natch, wanted to go) on 6 AM hikes while the sun was still rising, learn proper breathing techniques, and do a healthy combination of HIIT workouts and yoga, but we left the weekend with a wealth of knowledge. Wachob explained that this year the overall theme was "raising the conversation up to make sure that, especially at this moment in time, it's about something bigger than ourselves." Her husband and fellow co-founder, Jason Wachob, added that it's about "you, we, and all." He went on to say to us that, "Wellness has come a long way, but I think it's time to validate the conversation. Yes, it starts with you—the self [and having your] mind right, body right—but then move onto we—your family, your neighbors—and then all." Below, a handful of the most important things we learned at what we're deeming the most magical wellness retreat yet.
---
1. Intermittent fasting *can* equal a healthy brain
"Digestion is incredibly energy expensive," explains Dr. Steven Grundy. He goes on to expand that Dr. Bredesen, who specializes in the mechanisms of neurodegenerative diseases, has discovered that "you need a window of four hours between your last meal and going to bed so that, in fact, you'll have enough blood flow to your brain. What he's shown is that if you want to keep your brain healthy going forward, you should have a minimum of a 12- to 14-hour window every day where you don't eat." Fret not guys, this of course can be done overnight.
2. Wellness can get in the way of wellness
Lisa Merkle, a yoga and wellness addict, shared her personal story of learning the horrifying fact that she had stage three rectal cancer (note: Merkle is currently cancer-free!). Once diagnosed, Merkle had looked back and realized that symptoms such as slow digestion and constipation, which she had simply tried to cure using her wellness knowledge—she had "intense judgments about the western medical system"—had prevented herself from learning what the root of her issues were and, ultimately, stopped herself from detecting the cancer at an earlier stage. Her judgments of the medical system had gotten in the way, with her wellness getting in the way of her health.
3. MCT oil helps put your body into a state of ketosis
We briefly touched on ketosis and exlained that it's "the state where the body has run out of carbs and is burning existing fat instead." While at Revitalize, M.D. Mark Hyman (a ten-time New York Times bestselling author) spoke on the topic. "What it does is pretty extraordinary in the body. It actually reduces visceral fat, which is all the organ fat that causes heart disease, diabetes, cancer, and alzheimer's," he told us. "It shrinks your organ sizes, it increases stem cell production, it decreases inflammation, and enhances conical function and in fact grows your hippocampus, which is the memory center of your brain. It has enormous beneficial effects, and it optimizes your mitochondria, which burns better on fat. It's the preferred fuel." Of course, you can get your body into a ketosis state by way of a ketogenic, low-carb diet, but Dr. Hyman says that's not the only way. "You can get into ketosis with fasting, but there's [also] hacks to do that without having to go on a ketogenic diet or fast. For example, using a combination of half MCT oil and coconut oil throughout the day actually gives you short- and long-term ketosis. It's sort of a biological hack." *Amazon Priming MCT tonight*